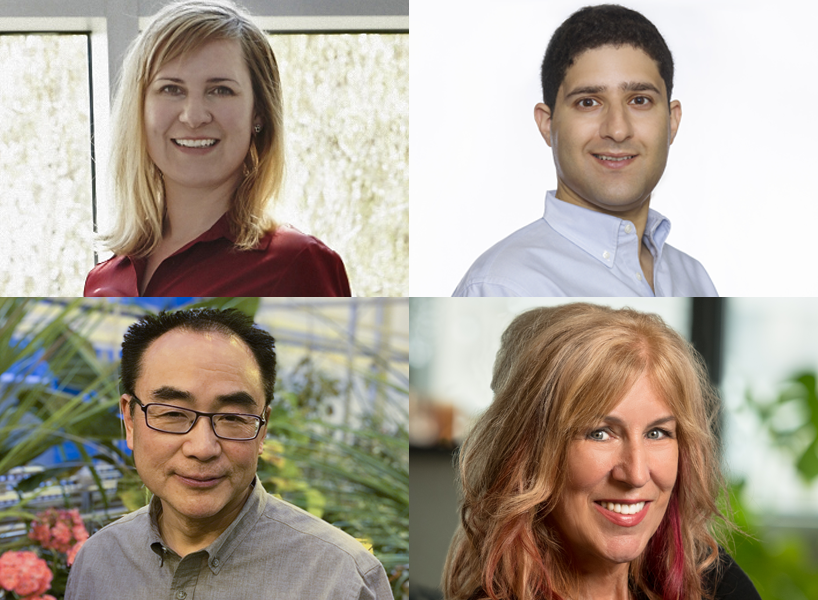 Four faculty members honoured with College of Arts and Science research awards
The New Research Awards and Distinguished Research Awards are presented annually to faculty members who have had an exceptional impact in their field
By Shannon Boklaschuk
Faculty members in the College of Arts and Science at the University of Saskatchewan (USask) are exploring plant-fungus interactions, complex geometries, international relations and poetry and fiction.
As a result of their achievements in these areas, four college professors have been recognized for their outstanding contributions to research, scholarly and artistic work.
The College of Arts and Science New Research Awards and Distinguished Research Awards are presented annually to faculty members who have had an exceptional impact in their field.
The New Research Awards are reserved for scientists and scholars/artists early in their careers who received their highest degree less than 10 years ago. The Distinguished Research Awards celebrate highly accomplished researchers who received their highest degree more than 10 years ago.
Dr. Steven Rayan (PhD)
Assistant Professor, Department of Mathematics and Statistics
New Scientist Research Award
Dr. Steven Rayan is described as "an exceptionally talented mathematician" who is working at the crossroads of two disciplines: mathematics and physics. More specifically, he works in the area of Higgs bundles and hyperkähler geometry and is an expert on the complex geometries that are germane to our understanding of quantum physics. He is considered a leader in his chosen area of research and has received international recognition for his contributions. Since his appointment at USask, Rayan has given 36 invited presentations, including talks at Harvard University, Duke University, Stanford University and Caltech.
In 2018, Rayan received the Ethel Raybould Visiting Fellowship in the School of Mathematics and Physics at the University of Queensland. In 2019, he was awarded $250,000 over two years by the New Frontiers in Research Fund, which is administered by the Social Sciences and Humanities Research Council (SSHRC) on behalf of Canada's three granting agencies: SSHRC, the Canadian Institutes of Health Research (CIHR) and the Natural Sciences and Engineering Research Council (NSERC). Rayan's initiative to create the Centre for Quantum Topology and Its Applications (quanTA), based at USask, received overwhelming support and he serves as its founding director.
In addition to research excellence, Rayan has also been recognized for teaching excellence. He received the USSU Teaching Excellence Award in 2017, followed by the College of Arts and Science New Teacher Award in BSc Programs in 2018. Rayan has also been successful in organizing conferences and schools for students, such as the PIMS-Fields Summer School on Algebraic Geometry in High-Energy Physics. That summer school was held at USask in June 2019 and included 75 students from Canada, the U.S., the U.K., France, China and India.
Dr. Colleen Bell (PhD)
Assistant Professor, Department of Political Studies
New Scholar/Artist Research Award
Dr. Colleen Bell's work is situated within the international relations (IR) stream of political science, with a focus on international security. She is described as "theoretically driven scholar" who engages in critical research, an approach that questions the values and assumptions that give rise to existing policies and institutional arrangements. Her IR subfield is critical security studies, which examines how both "threats" and the objects that are meant to be secured are socially constructed, reflecting societal norms and values.
Bell's publishing portfolio includes a range of scholarly outputs, including two peer-reviewed books with prominent publishers. These are The Freedom of Security: Governing Canada in the Age of Counterterrorism, a sole-authored monograph with UBC Press, and War, Police and Assemblages of Intervention, a co-edited volume in Routledge's Interventions series. Bell has recently extended her research to the study of war and police power—specifically the RCMP in international peacekeeping and counterinsurgency missions—and to the gendered nature of security. These themes are reflected in her publications in International Journal and the Journal of Women and the Law, which have received high praise.
Bell is considered a leading national expert on terrorism and has conducted more than 20 media interviews on terrorist events, such as the Christchurch shootings, the Brussels and Nice attacks, the war in Syria, security at mega events such as the Olympics and the global refugee crisis. She is also a board member with the Canadian Centre for Policy Alternatives – Saskatchewan, offering an international perspective on issues affecting Saskatchewan and Canada. She has supervised 10 graduate students to date and was honoured in 2017 with the Provost's Outstanding New Teacher Award.
Dr. Yangdou Wei (PhD)
Professor, Department of Biology
Distinguished Scientist Research Award
Dr. Yangdou Wei (PhD) is described as "an outstanding scientist" who has published prolifically and broadly in the area of plant-fungus interactions. As a result of the applied aspects of his research, he has built strong collaborations with researchers at Agriculture and Agri-Food Canada and the National Research Council. He continues to maintain strong ties to Huazhong University in China, where he was a Chutian Scholar for four years.
Since joining the Department of Biology in USask's College of Arts and Science in 2000, Wei has pursued research questions that impact Saskatchewan farmers. His collaborative work on the canola clubroot pathogen, for example, aligns with the vision of the biology department's founding professor, Dr. W.P. Thompson: the department's work should be of use to the people of the province.
Wei continually strives to produce the best research and publish it in the best journals. According to Scopus, he has published 75 peer-reviewed research articles that have been collectively cited more than 4,100 times—leading to an h-index of 29. He currently holds a Natural Sciences and Engineering Research Council (NSERC) Discovery Grant valued at $51,000 per year for five years, representing a 60 per cent increase from his previous Discovery Grant. In addition, he was asked to serve on the Biological Systems and Functions Evaluation group for a three-year term, ending in 2019. He also serves as an associate editor of the European Journal of Plant Pathology and, in 2015, he was elected the Rawson Professor in Biology by his colleagues—an honour bestowed in recognition of contributions by a senior faculty member in the department.
Dr. Jeanette Lynes (PhD)
Professor, Department of English
Distinguished Scholar/Artist Research Award
Dr. Jeanette Lynes (PhD) is described as a scholar who has demonstrated "outstanding productivity" at USask since being appointed as a professor of English and as the inaugural director of the MFA in Writing program in 2011. She has a well-established national reputation as a writer, evidenced not only by her published record as a poet, novelist and essayist but in her mentoring of other writers, her presence at readings and literary festivals, her numerous writing awards and her ability to network with writing communities. Lynes—who has been "prodigiously successful" in building the MFA in Writing program from the ground up—has personally assumed direct supervision of 42 students; 33 students have successfully completed the program, while nine supervisions are ongoing.
Since 2011, Lynes has authored or edited four books. Archive of the Undressed (2012), her sixth volume of poems, was shortlisted for two Saskatchewan Book Awards. Bedlam Cowslip: The John Clare Poems (2015), her seventh volume of poems, was also shortlisted for two Saskatchewan Book Awards, winning the Saskatchewan Arts Board Poetry Award. Where the Nights are Twice as Long: Love Letters of Canadian Poets (2015), an anthology co-edited with David Eso, was highlighted on several non-fiction book-of-the-year lists. The Small Things That End the World (2018), her second novel, was shortlisted for three Saskatchewan Book Awards, winning the Muslims for Peace and Justice Fiction Award.
During the same time period, Lynes' work included three book chapters and more than 30 publications in a variety of genres—including poems, essays, reviews and reports—in scholarly journals, magazines and anthologies. Lynes has been the recipient of numerous awards, including a YWCA Women of Distinction Award in the Arts, Culture and Heritage category in 2016. Earlier this fall she was named the winner of the 2019 Constance Rooke Creative Non-fiction Prize, a literary award presented by The Malahat Review.
---
Related Articles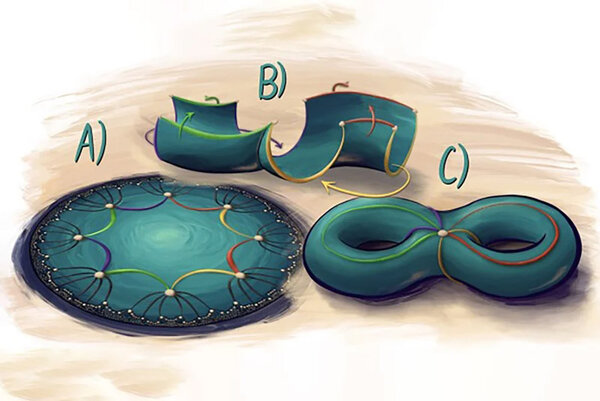 At USask, a mathematician and a musician collaborated to turn a quantum research paper into a jazz performance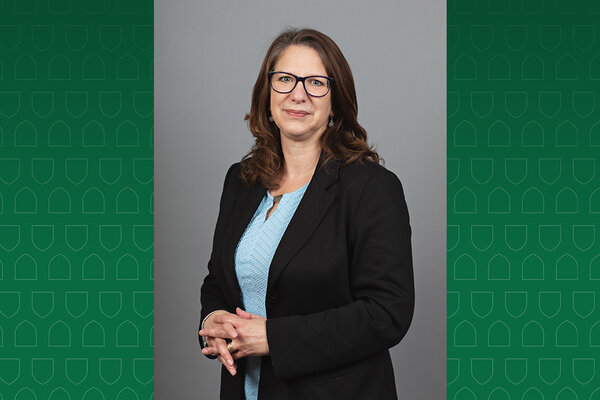 Department of Anthropology professor will serve a 13-month term on the College of Arts and Science leadership team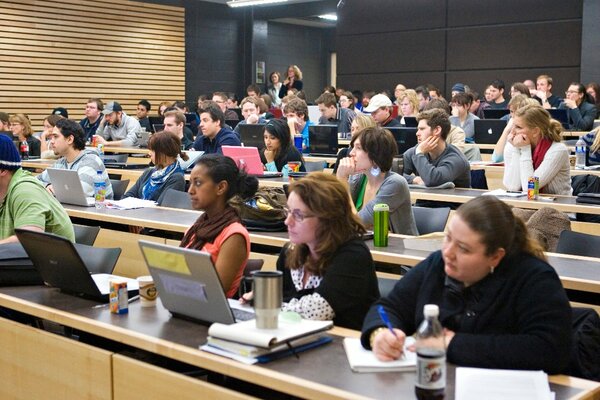 Dr. Loleen Berdahl (PhD), Dr. Simonne Horwitz (D. Phil), and Dr. Cheryl Troupe (PhD) are inaugural recipients of the new award