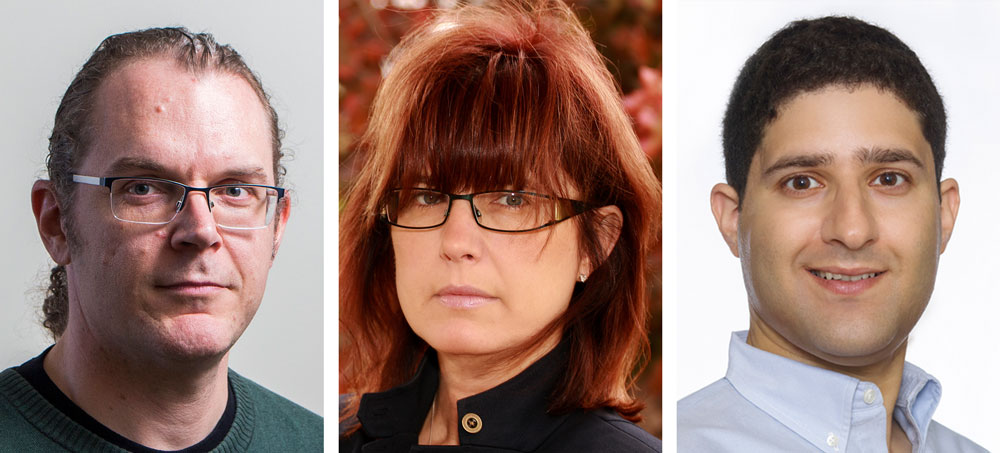 Three lecturers honoured with College of Arts & Science teaching awards
The College of Arts & Science has announced the recipients of its 2017-18 teaching awards
The College of Arts & Science has announced the recipients of its 2017-18 teaching awards.
Lindsey Banco, from the Department of English, was selected to receive the New Teacher Award in BA, BFA, and BMus Programs. Banco is chair of the department's graduate committee and is currently supervising or co-supervising seven students pursuing Master's degrees or PhDs.
Since 2009, when Banco was appointed to the department, he has published two books and eight articles and has presented 10 conference papers. He was previously nominated for two USSU Teaching Excellence Awards in 2010 and 2013.
Banco says one of his first priorities in teaching is to encourage students to see themselves as members of a scholarly community, engaging actively and respectfully with questions and conflicts. He also tries to strike a balance between lecture and discussion in the classroom and provide up-to-date historical and cultural context for the texts that are read.
"I aspire to teach the skills of critique and analysis, and I want my students, as part of a globalized and multicultural world, to be able to communicate their analyses in broader public cultures," said Banco.
"I envision the purpose of a contemporary humanities education as one that enables those open-minded yet critical members of society to distinguish between information and interpretation, to know the value and function of each, and to understand how each is produced."
Bonnie Nicholson, from the Department of Music, was selected to receive the Distinguished Teacher Award in BA, BFA, and BMus Programs. She is the first sessional lecturer to receive the award since the revision of the college teaching awards criteria.
Nicholson, who was nominated by students, has served as a sessional lecturer in piano for nearly 35 years. She is a past president of the Saskatchewan Registered Music Teachers Association, the vice-president of the Saskatoon Music Festival, a director of the Saskatchewan Music Festival Association and a founding member of the Summer Academy for Voice and Piano.
Nicholson says she considers it a privilege to teach, noting she was influenced by her father, who was an administrator and math teacher, and her mother, who taught Grade 1. She is a strong advocate for Canadian music and modern music, and also values individuality, motivation, a positive attitude, community spirit and collaborative work.
"After over 35 years of teaching, it is easy for me to celebrate youth and to find aspects of each student to celebrate. Then, the goal is to help showcase those strengths with appropriate piano repertoire," said Nicholson.
"Once success with even one style of music is achieved in performance, then there are many elements of that success that can be transferred to other styles of music—baroque, classical, romantic, impressionistic, modern."
Steven Rayan, from the Department of Mathematics and Statistics, was selected to receive the New Teacher Award in BSc Programs. He was previously awarded a USSU Teaching Excellence Award for 2016-17 for Math 276, the first course he taught at the University of Saskatchewan.
Rayan has made a number of contributions at the U of S, including co-developing a new Mathematics and Statistics Student Society (MASS), co-organizing his department's colloquium series, co-leading the department's honours seminar, co-organizing the U of S visit of Nobel Prize-winning physicist Arthur McDonald and being active in the Museum of Natural History Advisory Group and the college's Quantitative Reasoning Requirement Working Group. As well, within a single year, he published five refereed papers and received a Natural Sciences and Engineering Research Council of Canada (NSERC) Discovery Grant.
Rayan says his teaching philosophy has evolved over the past decade through his experiences at the University of Oxford, the University of Toronto and the U of S. He invites his students to ask questions whenever they want, emphasizing that his course is safe space for questions.
"My teaching journey has only just begun, but I look forward to developing myself further as an instructor by refining the dialogue-driven delivery of mathematics, developing further electronic instructional tools, continuing to listen to the needs of my students and adjusting my approach accordingly, and by learning from the mentorship of my colleagues here in the College of Arts & Science and the U of S in general," said Rayan.
"Teaching—like mathematics—is a slow but rewarding process of discovery. During my time at the U of S, I look forward to the opportunity to discover more about myself as an instructor and how I can better equip my students for success."
---
Related Articles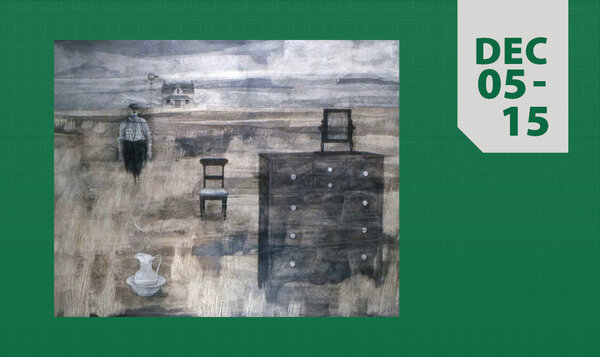 A collaborative exhibition by USask students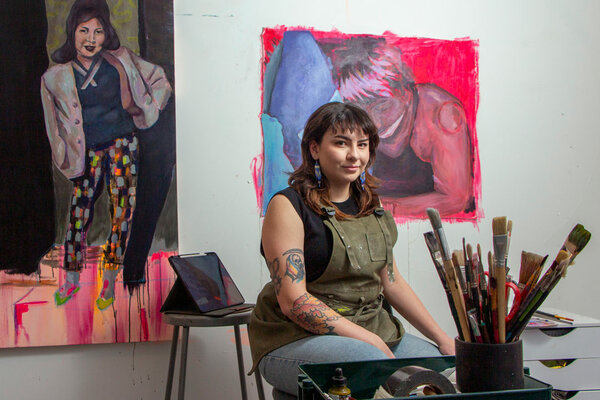 MFA student won a 2023 Outstanding Student Achievement in Contemporary Sculpture Award from the International Sculpture Center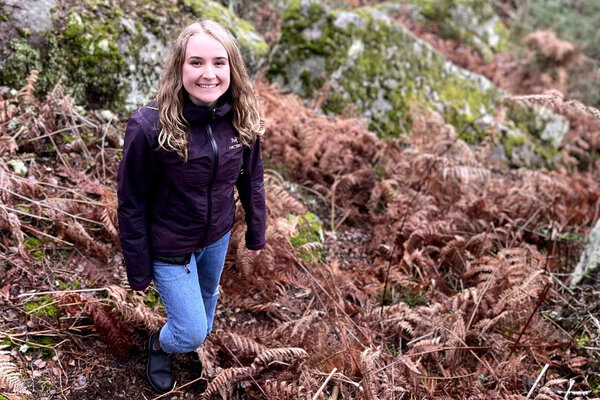 USask biology student Rachel Andres is making plans to continue her love of plant science research at the University of Oxford