Alumni of Influence
The Alumni of Influence Awards recognize and celebrate outstanding alumni whose remarkable achievements and contributions are having an impact on their fields, their community and the university.
The Alumni of Influence Awards were put on hold during the COVID-19 pandemic. We are currently reimagining this important initiative to ensure we continue to honour our incredible College of Arts and Science alumni. Please check back soon for more details!
Anthony Bidulka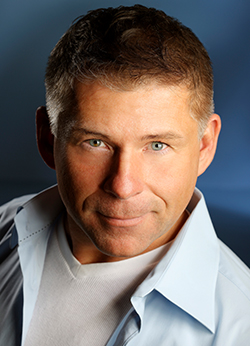 BA'83, BED'91, BCOMM'91
Because of its innate diversity—the college being an eclectic population of people with widely varying interests and educational pursuits—Arts and Science gave me a wider appreciation for the range of opportunities open to me as possible career paths.
Anthony Bidulka is an award-winning author of mystery, suspense and thriller novels.
Raised on a farm near Prud'homme, Sask., Bidulka completed a Bachelor of Arts in psychology, a Bachelor of Education and a Bachelor of Commerce from the University of Saskatchewan. Following an internship chartered professional accountant (CPA) designation in 1993.
In 1999, Bidulka left his career as a corporate auditor to pursue his passion for writing. He is now the author of 11 novels and has toured extensively throughout Canada and the United States.
Bidulka's books have been nominated for Crime Writers of Canada Arthur Ellis Awards, Saskatchewan Book Awards, a ReLit award and Lambda Literary Awards. His second book, Flight of Aquavit, was awarded the Lambda Literary Award for Best Men's Mystery, making Bidulka the first Canadian to win in that category.
A great believer in community involvement, Bidulka has sat on the boards of local, national and international organizations, including Persephone Theatre, the Saskatchewan Writers' Guild, AIDS Saskatoon, Crime Writers of Canada, the International Association of Crime Writers and The Word On The Street Saskatoon. Most recently, Bidulka was the 2019 galaMODERN chair for Remai Modern.
In 2008, Bidulka co-founded Camp fYrefly Saskatchewan, an educational, social and personal learning retreat for sexual and gender minority youth. Having hosted more than 500 young people since its inception, Camp fYrefly has made a profound difference in the lives of at-risk youth.
Among other honours, Bidulka was an inductee for the University of Saskatchewan's College of Education Wall of Honour in 2011 and named Saskatoon Citizen of the Year in 2014.
In his spare time, Bidulka loves to travel the world, collect art, walk his dogs and throw a good party.
Keep your eyes and ears, hearts and minds open. If you are open, your time in Arts and Science will be a much broader experience that you ever imagined it would be.
Signa Daum Shanks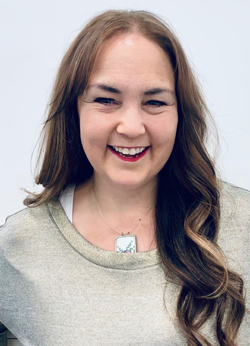 BA'92
My BA was about creating a foundation and getting prepared to venture further. Those adventures could not have happened without a strong foundation. My BA moulded me more than any other degree I completed.
Dr. Signa Daum Shanks (PhD) is a lawyer, legal scholar and historian who works to advance the rights of Indigenous Peoples in Canada and around the world.
Part of an Irish-Métis and Ukrainian family, Daum Shanks was born to parents from the southeastern corner of Saskatchewan. At USask's College of Arts and Science, she completed a Bachelor of Arts in international studies. She later obtained a Master of Arts from Western University, an LLB from York University's Osgoode Hall Law School, an LLM from the University of Toronto and a PhD from Western University.
A former faculty member of USask's College of Law, Daum Shanks is now associate professor and director of Indigenous outreach at Osgoode Hall Law School. Topics of her research and writing include Métis treaties, Indigenous slavery in Canada and the role of Indigenous history as evidence. At York University, she is actively involved in the campus-wide Indigenization of learning processes.
An award-winning researcher and writer, Daum Shanks is a member of the Law Society of Ontario and the Indigenous Bar Association. She has served on numerous boards and is currently the Toronto representative on the Ontario Bar Association's board of directors.
While attending Osgoode more than 20 years ago, Daum Shanks was named her year's most outstanding graduate after clerking at the Land Claims Court of South Africa. Since 2016, she has represented a non-governmental organization at the United Nations Permanent Forum on Indigenous Issues. In 2018, she was given the Research Leader Award at York University.
A regular media commentator, Daum Shanks is also a published poet. She currently lives in Barrie, Ont., and remains a proud co-owner of the Saskatchewan Roughriders.
Do whatever subject you love, because you will automatically talk about that subject more to others. And you will beam when you do so. And you will work hard in those classes, which means your evaluations from those who instruct you will be strong. When you do what you love, you automatically get all the benefits of 'networking,' and you are more sincere and confident while doing so.
Tracey Jungwirth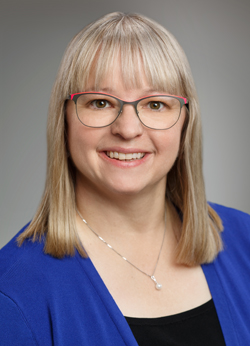 BSc'92
Tracey Jungwirth is a dedicated volunteer and the driving force behind many activities of the Ore Gangue, one of USask's oldest student and alumni societies.
Born in Saskatoon, Jungwirth enrolled at the College of Arts and Science and chose geology as her major. During her undergraduate years she became active in the Ore Gangue, the student society of the college's Department of Geological Sciences.
Following the completion of her Bachelor of Science at USask, Jungwirth obtaineda master'sdegree in metamorphic geology at the University of Calgary. She has since worked as a professional geologist in data and technology roles for numerous companies in Alberta's oil and gas industry. She later completed a geographic information systems degreefrom the Southern Alberta Institute of Technology.
Jungwirth has remained active in the alumni branch of the Ore Ganguethroughout her career. Her tireless volunteer efforts have helped the society—founded in 1934—remain one of USask's most engaged alumnigroups.
Jungwirth was a key organizer of the society's annual golf tournament for several years and helped establish the Ore Gangue alumni website.She has been instrumental in bringing together hundreds of alumni from across Canada for a series of Ore Gangue reunion events, most recently the highly successful 85thanniversary event held in Saskatoon in May 2019.
Alongside her major role in helping to organizethe 2019 reunion, Jungwirth led a massive undertaking to create an enduring history of the Ore Gangue for its 85thanniversary. She spent countless hours combing through archives and gathering materials from Ore Gangue members of all ages. The resulting document is more than 800 pages in length and represents an important archival record of the student societyand the Department of Geological Sciences.
Jungwirth currently works as a consultant based in Calgary, Alta
Russell Muzzolini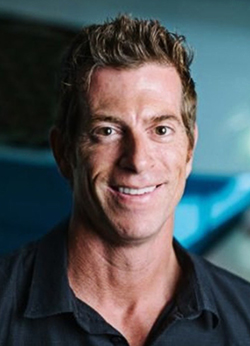 BSC'88, MSC'92, PHD'97
The diverse set of courses in Arts and Science helped me explore what I was good at along with what I was interested and not interested in pursuing for a career. The faculty and courses in the Department of Computer Science taught me the fundamentals of software craftsmanship enabling me to "hold my own" as an engineer in Silicon Valley.
Dr. Russell Muzzolini (PhD) is a software development leader who has held senior roles at numerous cutting-edge technology companies.
Unsure of his career path when he began his studies at the College of Arts and Science, Muzzolini found that visual effects piqued his interest. When he first saw the blockbuster film Terminator 2, he knew what he wanted to do.
After finishing his Bachelor of Science, Master of Science and PhD in computer science at USask, Muzzolini moved to Silicon Valley. He worked at Silicon Graphics, where he designed and developed digital workflows for post-production companies in the movie industry.
In 1999, Muzzolini joined the online photo service Shutterfly. Over more than a decade, he was instrumental in the growth of the business from a small startup to a multi-billion-dollar public company, eventually rising to the position of Shutterfly's vice-president engineering.
From 2014 to 2017, Muzzolini served as chief technology officer (CTO) at Spire Global, a satellite-powered data company. Under his leadership, Spire designed, manufactured and launched more than 30 nano-satellites operating in low Earth orbit. Muzzolini oversaw the development of systems and software to tackle global problems, including drought, climate change and power consumption.
In 2017, Muzzolini became CTO at YourMechanic, the leading mobile car repair network in the United States. Muzzolini led the company's engineering team and worked with the CEO to help expand its operations into Canada. He left YourMechanic in 2018 to focus on helping young startups as an adviser.
Muzzolini has recently been spending more time back in Saskatoon collaborating with his brother, sister and son to connect the dots between technology and craftsmanship by offering quality baked goods. The result is his latest startup called Moda Cake, where Muzzolini is taking the reins as co-founder and CEO.
Have fun, chase your passion, work hard, achieve goals—all that stuff. Your degree will unlock a number of career options. Ultimately though, the network of colleagues, experience via internships and side projects, and self-confidence you develop in university is what will help you land your first opportunity.
Monique Simair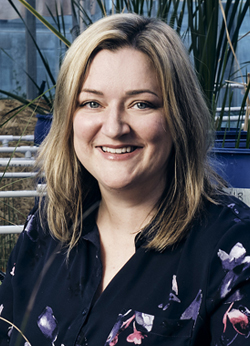 BSC'04, PHD'09
Getting exposure to many different viewpoints, ideals and definitions of success opened my mind to possibilities of careers I was previously unaware of. I entered university not really knowing what I would do, and I learned that you don't necessarily need to have a planned path—you can find it along the way.
Dr. Monique Simair (PhD) is an industry leader in the environmental consulting sector.
Simair obtained a Bachelor of Science in microbiology and immunology at USask's College of Arts and Science, followed by a PhD from the College of Medicine.
Simair's areas of focus include water treatment and closure planning for mines. She is passionate about building technologies, businesses and—most importantly—teams. Simair is known across her industry as someone who determines what will work best in a situation rather than relying on what is conventional. She has successfully built two companies in the environmental sector, each making significant contributions to the development and commercialization of new technologies.
Simair has developed and applied water treatment strategies and technologies for mining projects across Canada, the United States and Kyrgyzstan. She has dozens of peer-reviewed publications in the areas of biogeochemical water treatment, treatment wetlands, and characterization and treatment of oilsands-produced waters.
In 2014, Simair became the youngest person ever appointed to the Canadian federal government's Science, Technology and Innovation Council. She has also held adjunct faculty roles in the School of Environment and Sustainability at USask and in environmental engineering and Earth sciences at Clemson University.
Simair is currently an adjunct professor of civil, geological and environmental engineering in USask's College of Engineering.
In 2019, Simair founded Maven Water & Environment after having founded, grown and sold another biotechnology company in the environmental sector. At her previous company, Contango Strategies, she developed the first commercial genomics services for environmental microbiology communities. That work revolutionized understanding across the sector of bioreactor processes as well as biological treatment mechanisms and opportunities.
Profit magazine named Simair one of Canada's future entrepreneurial leaders in 2011. She was added to the W100 list of Canada's top female entrepreneurs in 2015 by Profit and Chatelaine.
I am still close friends with people I met in my first years in Arts and Science, who have gone on to very different careers. We have such a wide diversity of interests and viewpoints, but are forever connected from our common roots.
Ronald Steer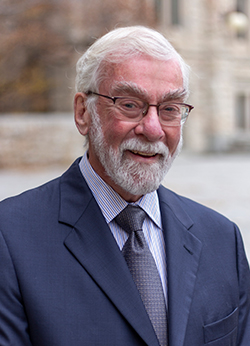 BA'63, PHD'68, DSC'95
This is where I met my wife-to-be (Sheilagh) via our membership in the Greystone Singers who rehearsed right next door in the MUB. Almost 60 years later and with our active participation in choirs still a source of great enjoyment, this must be my favourite memory.
Dr. Ronald Steer (PhD, DSc) is an internationally renowned researcher of the interactions between light and matter.
Born and raised in Saskatchewan, Steer completed a Bachelor of Arts and a PhD in chemistry at the College of Arts and Science. After pursuing postdoctoral research at the University of California, Riverside, he accepted a faculty position in the USask Department of Chemistry, where he now holds the title of distinguished professor emeritus.
Steer's research spans the fields of molecular spectroscopy, photophysics and photochemistry. The author or co-author of more than 200 peer-reviewed papers, his pioneering work in laser photochemistry earned him a global reputation and helped establish Canadian photochemistry on the international stage. Steer's fundamental research has led to practical applications in the creation of more efficient solar energy cells.
At USask, Steer secured the original grant to establish the Saskatchewan Structural Sciences Centre, which has invigorated multidisciplinary research across campus. In 1995, he received the university's Master Teacher Award and was awarded an earned Doctor of Science degree.
Steer has served as president of the Canadian Society for Chemistry (CSC), as a member of the Natural Sciences and Engineering Research Council (NSERC), as chair of NSERC's Chemistry Grants Selection Committee, as North American editor of the Journal of Photochemistry and Photobiology and as organizing chair for several major chemistry conferences. He is a fellow of the Chemical Institute of Canada and was the 2013 recipient of CSC's John C. Polanyi Award for research excellence.
Steer is also a strong supporter of the arts, having performed with the Greystone Singers, the Saskatoon Chamber Singers, the Station Singers and the Saskatoon Summer Players.
Since retiring from USask in 2016, Steer has continued his research and has taught chemistry courses for Saskatoon Seniors Continued Learning.
Use the flexibility that an undergraduate program in Arts and Science provides to explore a variety of possible interests. Then, when you find subject matter that excites and motivates you, work hard at it.
Adrian Stimson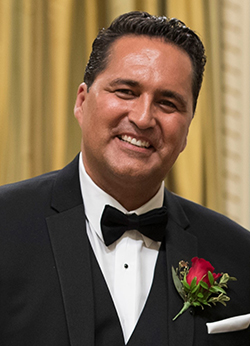 MFA'06
My favourite memory was sitting in my studio looking out my frost-laden window on the coldest day recorded in Saskatoon—I think -60 with wind chill. This was the moment "Buffalo Boy" was born.
Adrian Stimson is an interdisciplinary artist, educator and curator whose celebrated work has had a significant impact on the visual arts in Canada and beyond.
A member of the Siksika (Blackfoot) Nation in southern Alberta, Stimson obtained a Bachelor of Fine Arts from the Alberta College of Art and Design and a Master of Fine Arts from USask. His artwork in various media is exhibited nationally and internationally.
Stimson's performance art looks at identity construction—specifically the hybridization of the Indian, the cowboy, the shaman and Two-Spirit being. Buffalo Boy and The Shaman Exterminator are two of his reoccurring personas.
Stimson's paintings are varied, but he is well-known for his black and white works depicting bison in imagined landscapes. The images are melancholic, memorializing and sometimes whimsical, evoking ideas of cultural fragility, resilience and nostalgia. Two of Stimson's paintings were recently acquired by the British Museum for its North American Indigenous collection.
Stimson's installation work primarily examines the residential school experience; he attended three residential schools in his life. He has used the material culture from Old Sun Residential School on the Siksika Nation to create works that speak to genocide, loss and resilience.
As a participant in the Canadian Forces Artists Program, Stimson was sent to Afghanistan in 2010. Two exhibitions resulting from that trip later toured across Canada.
In 2018, Stimson was presented with a Governor General's Award in Visual and Media Arts. He was also the recipient of the REVEAL Indigenous Arts Award from the Hnatyshyn Foundation in 2017, the Blackfoot Visual Arts Award in 2009, the Alberta Centennial Medal in 2005 and the Queen Elizabeth II Golden Jubilee Medal in 2003.
My MFA definitely was a stepping-stone in my arts development. The critical thinking skills gained through various courses has allowed me to see, navigate and understand the often complex and diverse world of arts.
Adam Pottle
Young Alumni of Influence Award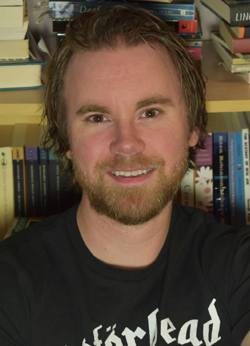 PHD'16
(My Arts and Science education) has shown me the way privilege infects every single institution in Canada, whether it's education or government or health or media. The deeper you get into academia, the more layers of privilege you see, whether it's able privilege, white privilege, male privilege, cis-het privilege. In seeing that privilege, I've learned to question myself and others, and questioning leads to creativity, to new and better ideas.
Dr. Adam Pottle (PhD) is an award-winning novelist, poet and playwright whose work explores the fiery beauty of Deafness and disability.
Pottle was born in Kamloops, B.C., and is the only member of his family to be born deaf. His Deafness is key to his work; in his most recent book, Voice, Pottle writes, "Everything—my imagination, my capacity to observe, my voice, my relationship with text, my comfort with silence and solitude—has grown out of my Deafness. My Deafness has made me into a writer, and writing has become my way of fully inhabiting the world."
In 2016, Pottle graduated from USask with a PhD in English literature. While working on his dissertation, he wrote and published three books. Each was nominated for several awards, with his novel, Mantis Dreams, winning a 2014 Saskatchewan Book Award and his novella, The Bus, winning the 2015 Ken Klonsky Prize.
In 2016, Pottle's first play, Ultrasound, was produced by Cahoots Theatre and Theatre Passe Muraille in Toronto. The play, which centres on a Deaf couple, attracted considerable attention for its innovative accessibility measures. Pottle's second play, 2019's The Black Drum, is the world's first all-Deaf musical. Performed entirely in American Sign Language and Signed Music, The Black Drum received rave reviews. It was staged first at Soulpepper Theatre in Toronto, then at the Clin d'Oeil Festival in Reims, France.
In addition to writing, Pottle is a teacher and a stalwart accessibility advocate. His activism has prompted literary festivals and arts spaces across Canada to incorporate access into their organizational mandates.
For Pottle, Deafness and disability are not just physical, sensory, mental, emotional or intellectual conditions. They are necessary perspectives that liberate us from the veil of normalcy and allow us to see what we would not otherwise see.
Question everything and everyone, especially your own professors. Ask big questions. Things change so often. No one truly knows what they're doing.
Past Winners
Alexander Douglas (BA'39, MA'40) (D. 1981)
Lindsay Knight (Arts'10, MA'13)
Edward Neufeld (BA'50, Arts'51)
Sanjay Bakshi (BSc'92, MSc'94)
Ruth Cuthand (BFA'83, MFA'92)
Brian Gable (BA'70)
Paul Thagard (BA'71)
Michael Byers (BA'88)
Robert Enright (BA'71)
Bob Xiaoping Xu (MA'92)
John Dewar (BA'86, BEd'88, MEduc'99) (d. 2013)
Frank Farley (BA'60, MA'63)
Sarah Carter (BA'76, MA'81)
Allen Harrington (BMus'99)
Mary Houston (BA'47, BEd'50)
Carol Greyeyes (BFA'82, BEd'88)
Freda Miller (BSc'79)
Robert Moody (BA'62)
Fredrick Mulder (BA'64)
Blair Neatby (BA'50)
Kenneth Norrie (BA'66)
Cyril Richardson (BA'30)
Roman Shklanka (BA'51, BComm'53, MA'57)
Mary Spencer (BA'45)
Tillie Taylor (BA'41, LLB'56)
Kenneth Calder (BA'66, MA'67)
Richard Ehman (BSc'74, MD'79)
Willard Estey (BA'40, LLB'42) (d.2002)
Larry Fowke (BA'63, DSC'06)
S. June Menzies (BA'49, MA'51)
Ernest Olfert (BA'65, DVM'69, MSc'76)
Louise Simard (BA'69, LLB'70)
Michelle Swenarchuk (BA'69) (d.2008)
Dorothy Walton (BA'29, MA'31) (d. 1981)
David Zakus (BSc'75)
Mark Abley, BA'75
Nancy Foster Adams, BA'31 (d. 1998)
Frank W. Anderson, BA'55 (d. 2008)
Anita Raynell Andreychuk, BA'66, LLB'67
Robert M. Arn, BA'63
Clare B. Baker, BA'44, Cert/Med
Edward J. Baldes, BA'18 (d. 1975)
Edward Bayda, BA'51, LLB'53
George Edwin Britnell, BA'29 (d. 1961)
Weldon Grant Brown, BSc'27, MSc'28 (d. 1989)
Sharon Butala, BEd'62, BA'63, PGD'73
Robert Calder, BA'63, MA'65
Jessie Rowles Caldwell, BSc'24 (d. 1990)
Alastair Graham W. Cameron, PhD'52 (d. 2005)
Roger C. Carter, BA'45, LLB'47 (d. 2009)
Samuel Delbert Clark, BA'30, MA'31 (d. 2003)
Kim Coates, BA '81
Thomas Courchene, BA'62
Lorna Crozier, BA'69
Edward M. Culliton, BA'26, LLB'28 (d. 1991)
Balfour Currie, BSc'25, MSc'27 (d. 1981)
MJ DeCoteau, BA'91, MA'97
William Deverell, LLB'63, BA'64
John George Diefenbaker, BA'15, MA'16, LLB'19 (d. 1979)
James Dosman, BA'59, MD'63, MA'69
Lillian Eva Dyck, BA'66, MA'70, PhD'81
Sylvia Fedoruk, BA'49, MA'51
Edith Fowke, BA'33, MA'37 (d. 1996)
Gerald Friesen, BA'65
Dorothee Gizenga, BSc'85
Lydia Gruchy, BA'20 (d. 1992)
Raymond Heimbecker, BA'44, Cert/Med'45
Robert Hinitt, BA'47, MA'49, BEd'52
Orville Hjertaas, BA'39, Cert/Med'39 (d. 1998)
Ramon Hnatyshyn, BA'54, LLB'56 (d. 2002)
Lisa Hornung, BMus'91
Ted Hughes, BA'48, LLB'50
Frances Hyland, BA'47, (d. 2004)
Gary Hyland, BA'62, BEd'64
Wilbur Roy Jackett, BA'31, LLB'33 (d. 2005)
Albert Johnson, BA'42
Norman Bell Keevil, BSc'30, MSc'32 (d. 1989)
Gordon Keller, BSc'74
Donald Kent, BE'57, MSc'59
Carlyle King, BA'26 (d. 1988)
Lawrence Kirk, BA'16, BSA'17, MSc'22, (d. 1969)
Dorothy Elsie Knowles, BA'48
Lester Lafond, D/Agric'75, BA'82
Patricia Lawson, BA'50, BEd'53
Mary Jo Leddy, BA'68, BEd'70
Jim MacNeill, BA'49, BE'58
Russell Holmes Macdonald, BA'39 (d. 1997)
Peter Makaroff, BA'15, LLB'18 (d. 1971)
Eric Malling, BA'67 (d. 1998)
Vincent Matthews, BA'43, Cert/Med'43 (d. 1988)
Kenneth J. McCallum, BSc'36, MSc'39 (d. 1997)
James McConica, BA'50
Alistair McCrone, BA'53
Annie McKay, BA'15 (d. 1986)
Obang Metho, BA'00
William E. K. Middleton, BSc'27, MSc'29 (d. 1998)
Courtney Milne, BA'64
William Thomas Molloy, BA'64, LLB'64
Jefferson Mooney, BA'66
Helen Frances Morrison, BHSc'39
Hilda Neatby, BA'24, MA'28 (d. 1975)
Darwyn Peachey, BSc'78, MSc'83
Bruce Peel, BA'44 (d. 1988)
Wilfred Perreault, BFA'70
Clayton Oscar Person, BA'49, MA'51 (d. 1990)
Vera Pezer, BA'62, MA'64, PhD'77
Herbert Pinder Sr., BA'42
Jacob Rempel, BA'31, MSc'33 (d. 1976)
Robert Gordon Robertson, BA'35
Roy Romanow, BA'60, LLB'64
Darcy Kim Rossmo, BA'78
John Francis Roy, BA'48, BEd'53, MA'68
Brian Henderson Russell, BSc'75
William George Schneider, BSc'37, MSc'39
Edith Child Rowles Simpson, BHSc'32 (d. 1997)
George Simpson, BA'19 (d. 1969)
Ahab Spence, BA'52 (d. 2001)
Savella Stechishin, BA'30 (d. 2002)
Barry Strayer, BA'53, LLB'55
Walter Surma Tarnopolsky, BA'52, LLB'57 (d. 1993)
Henry Taube, BSc'35, MSc'37
Gordon Thiessen, BA'59, MA'62
Henry G. Thode, BSc'30, MSc'32 (d. 1997)
Margaret Thompson, BA'43
Raymond Thorsteinsson, BA'44
James Till, BA'52, MA'54
Mabel Timlin, BA'29 (d. 1976)
Guy Vanderhaeghe, BA'71, MA'75
Ernest Walker, BEd'71, BA'72, MA'78
John Wedge, MD'69, BSc'73
Margaret Weiers, BA'49
Jennifer Welsh, BA'87
Barrie Wigmore, BEd'62, BA'63
Steven Woods, BSc'87
Percy Wright, BA'29, MA'31 (d. 1989)