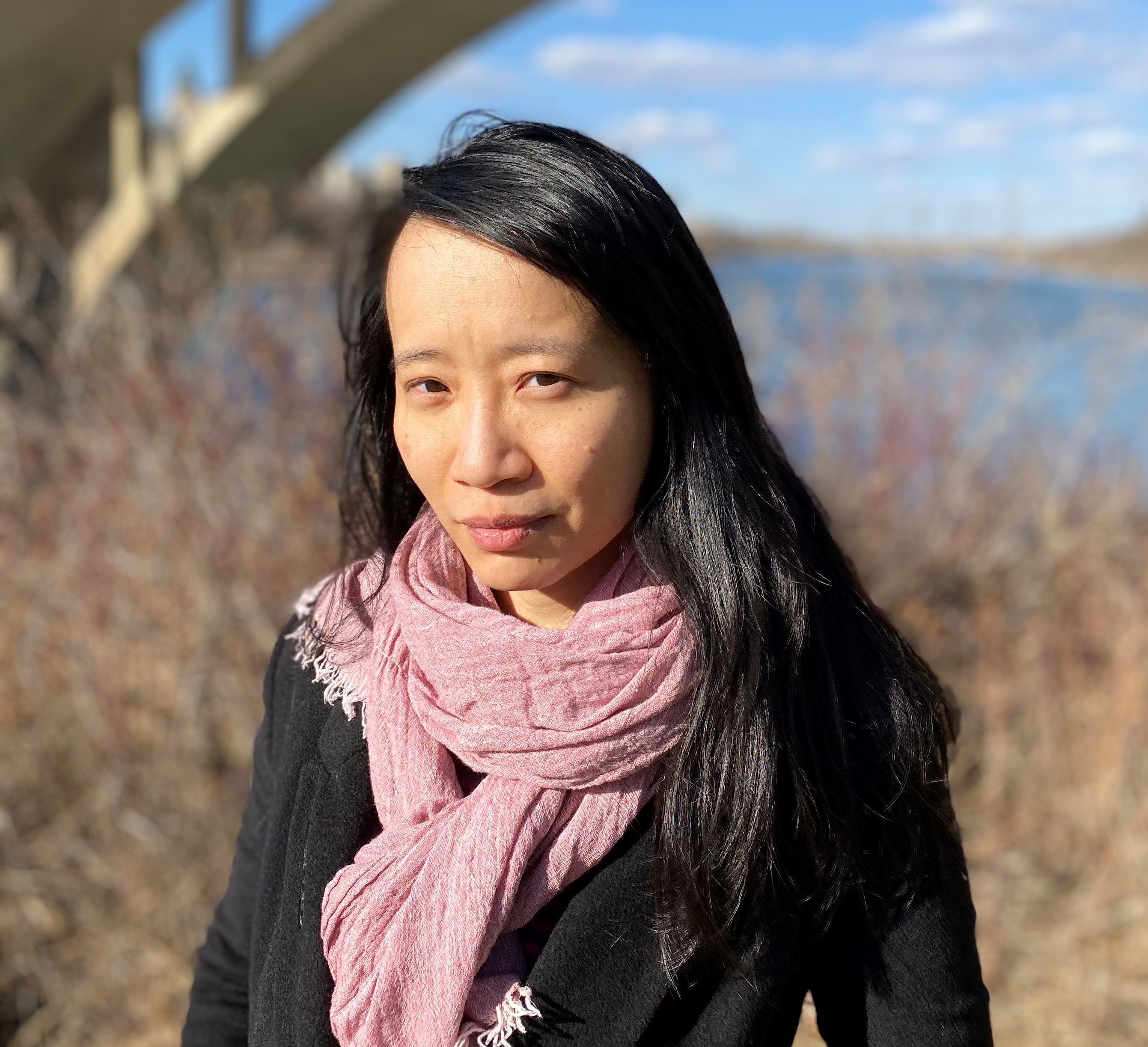 English faculty member wins Outstanding New Teacher Award
Dr. Joanne Leow (PhD), an assistant professor in the Department of English in USask's College of Arts and Science, has received a Provost's Themed Award for Outstanding New Teacher
By Shannon Boklaschuk
A University of Saskatchewan (USask) literary scholar is being celebrated for teaching excellence.
Dr. Joanne Leow (PhD), an assistant professor in the Department of English in USask's College of Arts and Science, has received a Provost's Themed Award for Outstanding New Teacher. Leow was one of three College of Arts and Science faculty members honoured on April 30, 2021, during USask's online Celebration of Teaching ceremony, along with Dr. Ulrich Teucher (PhD) and Dr. Jeanette Lynes (PhD).
Leow said she felt "happy and honoured" when she learned she was selected for the award.
"In particular, I was grateful to Dr. Ann Martin, my colleague who put together my nomination, and to my letter writers, colleagues and students," she said, noting she is also grateful for the opportunity to continually learn from her students' insights and ideas in the classroom.
"I think the Canadian university classroom can offer us a unique space where a broad spectrum of life experiences and cultural backgrounds intersect," said Leow. "I'm still learning how to calibrate the way I teach to meet my students' needs, but also to challenge them to think outside their comfort zones."
Leow—who holds a Bachelor of Arts (honours) degree from Brown University, a Master of Arts degree from the National University of Singapore and a PhD from the University of Toronto—came to USask in July 2016 after completing a Social Sciences and Humanities Research Council of Canada (SSHRC) postdoctoral fellowship at McMaster University. In addition to being an award-winning teacher, she is also a respected researcher who is currently exploring environmentally-minded literary and artistic links between coastal cities through her SSHRC-funded Intertidal Polyphonies project.
Leow teaches first-year English courses, in which she introduces students to an eclectic range of texts from the so-called "canon" and beyond, as well as the following courses: ENG 209: Transnational Literatures, ENG 207: Introduction to Colonial and Decolonizing Literatures and ENG 383: Decolonizing Literatures and Theories.
"I teach mostly contemporary literature by writers of colour and, where possible, invite some of these writers to my courses so my students can understand literature as a living, evolving document. I have been grateful for the generosity of writers like David Chariandy, Lydia Kwa, Hiromi Goto, Sonny Liew and Mai Der Vang, who have all been in conversation with my students," she said. "Most recently, I taught ENG 444, an honours seminar on Decolonizing Speculative Fiction, where we read texts like N.K. Jemisin's The Fifth Season and watched Jordan Peele's Get Out. I also teach graduate seminars on postcolonial ecocritism, spatial theory, the Anthropocene and new materialisms."
For Leow, the most rewarding parts of teaching can be found in connecting with students and being a part of their learning journeys. In particular, she loves "facilitating epiphanies and growth, whether in thinking or writing," she said.
"One of the best recent illustrations of the possibility of relation through literature was when I taught the documentary play Reasonable Doubt in my online first-year course. I was apprehensive about teaching it at first—the play, conceived by Joel Bernbaum, Lancelot Knight and Yvette Nolan, tackles the thorny relationship between Indigenous and non-Indigenous peoples in Saskatchewan. Woven entirely from verbatim transcripts of interviews with Saskatchewan residents and the court proceedings of the Gerald Stanley trial, the play is a tough but honest read. I invited the three creators to a live webinar with my over 100 students. They generously shared clips from the live stage performance, and we spent an hour and 20 minutes discussing the craft of the play, the process of its creation and the difficult issue of racism in the province. My students' questions and commentary, posed in the chat function in Zoom, amazed me. They truly made me understand that there was no time better than now, and no space better than the university classroom, to grapple with these fraught and complex realities."
Since the COVID-19 global pandemic began, there have been many changes to teaching and learning at USask for both students and instructors alike; most classes have been taught remotely in an effort to keep everyone safe. Leow said that while she misses the in-person classroom experience and connecting with her students beyond their computer screens, she also feels fortunate to live in a time where technology can help protect people's health.
"Online teaching and learning have been very challenging; however, there are definitely modes and methodologies that I have learned in this pandemic that I think make my classes more accessible to a wider range of students," Leow said. "For instance, by using collaborative annotated documents and Google Jamboard, I'm able to encourage even the shyest students to contribute—and to make sure that the loudest students pay attention to them. I've also learned a lot about accessible lectures in terms of transcripts, closed captioning and so on. This will definitely have an effect on my teaching when I return to campus."
Leow is one of two 2021 recipients of a Provost's Themed Award for Outstanding New Teacher. When asked what being selected to receive the award means to her, Leow said "it is an important statement from the university that representation and inclusion in teaching is important."
"As someone who is faculty of colour and who works in decolonizing, transnational and diasporic literatures, I believe that our very diverse student body needs to see themselves in their course materials and readings, and to understand how culture and literature are entwined with contemporary systems of power," she said. "I think this themed award is an important step in acknowledging these realities."
---
Related Articles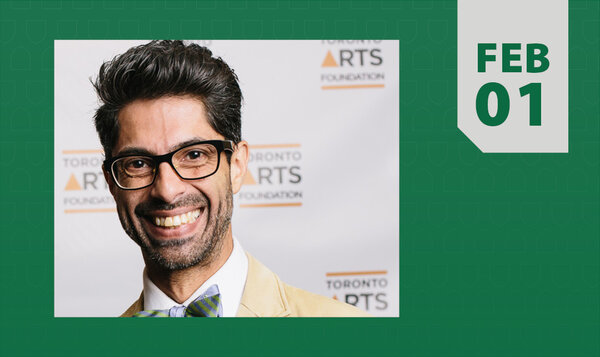 A talk in the Fine Arts Research Lecture Series (FARLS) in Music by Hussein Janmohamed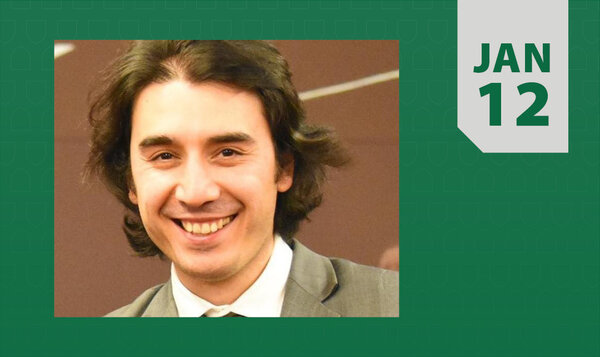 A talk in the Fine Arts Research Lecture Series (FARLS) in Music by Shah Sadikov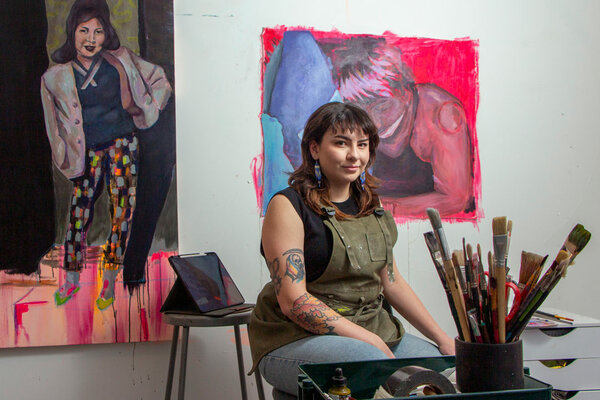 MFA student won a 2023 Outstanding Student Achievement in Contemporary Sculpture Award from the International Sculpture Center