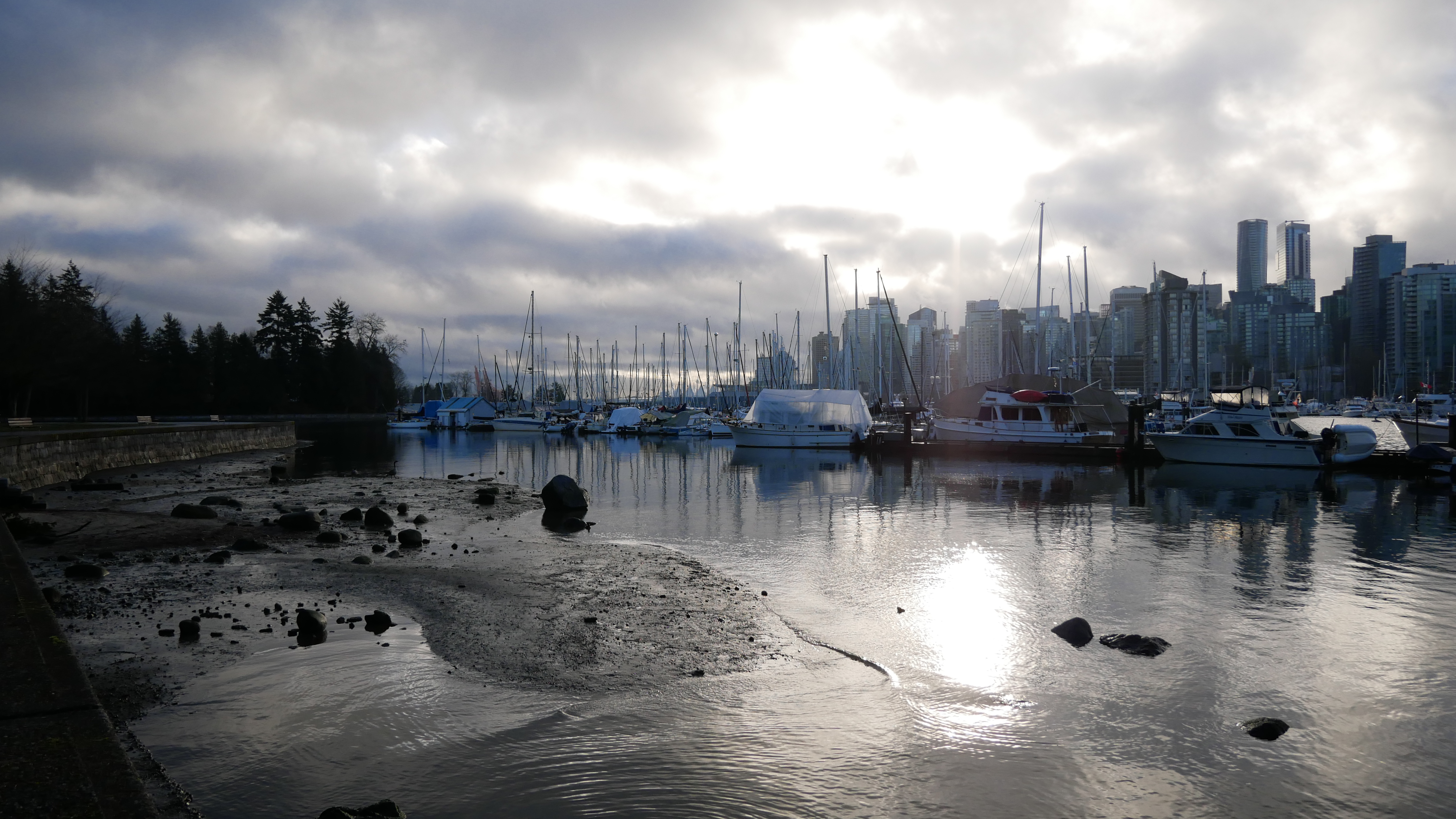 Making waves: USask researcher explores literary and artistic links between coastal cities
English professor Dr. Joanne Leow (PhD) has created a new website for her Intertidal Polyphonies project
By Shannon Boklaschuk
A University of Saskatchewan (USask) professor's innovative international research project is exploring the connections between Hong Kong, Singapore and Vancouver through interviews, audio and video recordings, photographs, bibliographies and more.
Dr. Joanne Leow (PhD), an English professor in USask's College of Arts and Science, has created a new website—intertidal.usask.ca—for her Intertidal Polyphonies project, after receiving a Social Sciences and Humanities Research Council (SSHRC) Insight Development Grant for $54,533.
The new website describes Intertidal Polyphonies as working through "the legacies of imperialism and colonialism in the urban intertidal zones of Singapore, Vancouver and Hong Kong."
"It considers the laws that govern them, our conceptions of nature, and what decolonial possibilities might lie in their futures," the site states. "Works of fiction, poetry, theatre, installation art, photography and other aesthetic modes of expression offer us, both in form and content, new ways of being together in these contested spaces even as we acknowledge their long and fraught histories. Writers and artists in thinking about these coastlines are also thinking through issues of land reclamation, the use of migrant labour, top-down urban planning, and reconceptualizations of 'nature' and 'ecology.' "
Intertidal Polyphonies began in 2018 with Leow's work looking at land reclamation and the Singapore coastline, and later grew to include Hong Kong and Vancouver. Leow, who is originally from Singapore, said she became fascinated "by the ways in which land came to replace the sea." She also began thinking about the implications of such vast alterations of the coastline ecologies and was interested in the eco-developments and other spaces that were being created on the land.
"I realized that the artists and writers working in these spaces had been thinking about these changes and documenting them in artistic and literary ways. Thus my project, which expanded to include the coastlines of Hong Kong and Vancouver, became a way to listen to the polyphonic voices in these spaces: artists, poets, writers, and also the non-human sounds of tides, waves, ships, construction and other sounds of the shore," said Leow.
"While I have written academic articles in the fields of literary and cultural studies on these spaces—Gardens by the Bay in Singapore, False Creek in Vancouver and Victoria Harbour in Hong Kong—I also wanted to find different ways of communicating my research to a wider, non-academic audience. Hence the idea for an online repository of interviews, videos, photography, and field recordings came about."
Leow conducted much of her field work in early 2018. With the help of four research assistants, she took on "the lengthy process" of collating, editing and categorizing hundreds of photographs, short videos and the 19 interviews that were conducted in three cities. Along with this website work, Leow has presented at numerous North American conferences, given public talks in Vancouver and Hong Kong and has published peer-reviewed work in several journals.
Leow said the design for her new website takes into account the different time zones and the tide tables for each of the three urban ecologies. She noted that depending on the time visitors access the site they will see a slightly different version of it, since "high tide in Vancouver, low tide in Hong Kong and high tide in Singapore will not be the same as the opposite tide times in these cities." She noted that the low and high tides in each city are linked to different themes in her work—either stressing the ecologies, debris and construction in the intertidal zone (low tide) or the transnational connections that are evident in each city's watery frontier (high tide).
"My hope is that this variegated experience will remind audiences of the similarities and differences of each site—of how they have so much in common in terms of colonial history, Transpacific links and so forth," said Leow. "They are also very specific sites in different time zones and with different tide times."
Leow said she didn't want to think about text as a static object for her Intertidal Polyphonies project; rather, she wanted to listen to the voices of living writers and artists and collaborate with them to make meaning. The field recordings she made of the tides, waves, ships and construction work is intended to provide website visitors with an idea of what it's like to be in those spaces.
Leow would eventually like to create live performances or art installations from her project.
"It's a way to bring people into these spaces without actually having to bring them there, so that they feel present in the spaces," she said. "Because if you close your eyes and you listen to the waves, your body can almost feel the resonances that the space produces."
Leow said her new website is a prototype of a more complex and extensive resource, for which she hopes to get further funding as the Intertidal Polyphonies project continues to develop. Currently, the site functions as a well-documented, searchable repository of photography, videography, interviews and sound recordings tagged with metadata providing descriptions and identifying where the objects were collected. Leow's graduate student, Allison McFarland, also included annotated bibliographies of critical and creative works, providing additional resources for scholars in each of the three cities.
---
Related Articles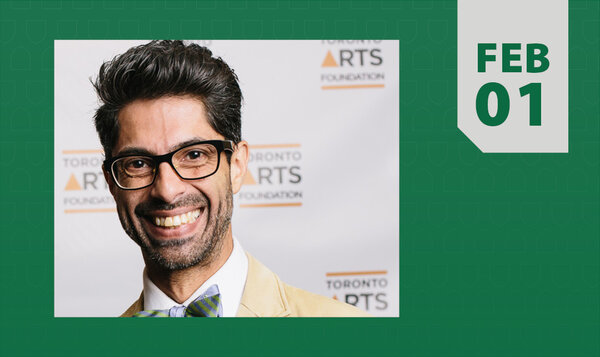 A talk in the Fine Arts Research Lecture Series (FARLS) in Music by Hussein Janmohamed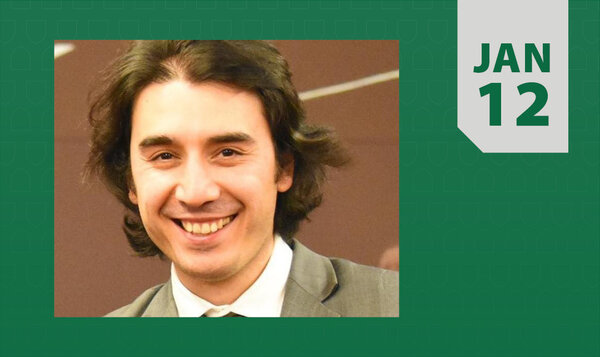 A talk in the Fine Arts Research Lecture Series (FARLS) in Music by Shah Sadikov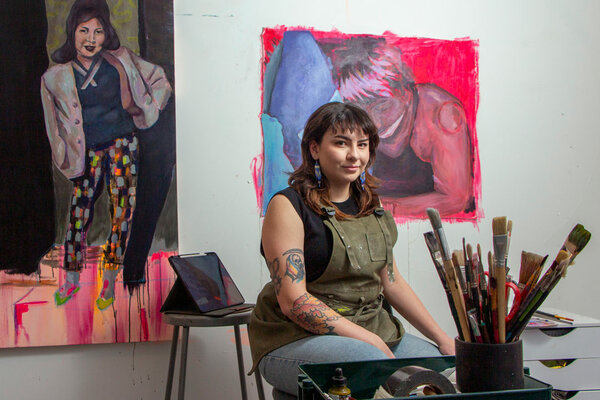 MFA student won a 2023 Outstanding Student Achievement in Contemporary Sculpture Award from the International Sculpture Center