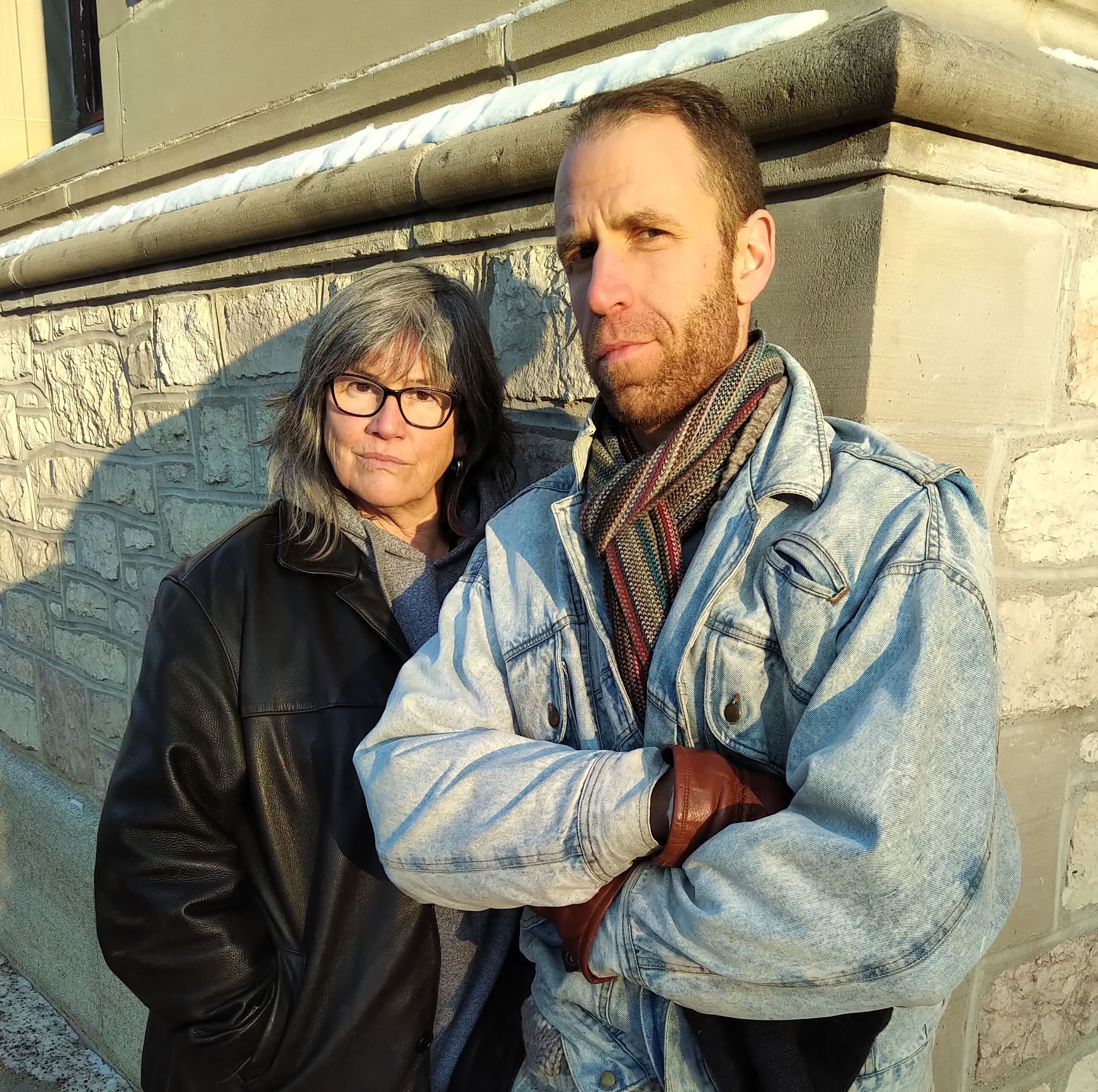 USask graduate students examine Indigenous, non-Indigenous relations in new documentary play
Reasonable Doubt will have its world premiere at Persephone Theatre in January 2020
By Shannon Boklaschuk
Two University of Saskatchewan (USask) graduate students have created a new documentary play that sets the stage for honest dialogue about relationships between Indigenous and non-Indigenous people in this province, following the tragic death of Colten Boushie in 2016.
Reasonable Doubt will have its world premiere at Persephone Theatre this month. The show was created by Joel Bernbaum and Yvette Nolan, with original music by Lancelot Knight.
Bernbaum said Saskatchewan residents "have an opportunity to involve ourselves in one big conversation about how we want to relate to each other in this province." He believes theatre can be both engaging and entertaining, and that will be the case with Reasonable Doubt.
"This is going to be a really powerful evening of theatre, but also a very entertaining evening of theatre," said Bernbaum, an interdisciplinary studies PhD student supervised by Dr. Ryan Walker (PhD) from the College of Arts and Science's Department of Geography and Planning.
"Lance's music is awesome. It's toe-tapping music; it's heart-moving music. You'll be singing the tunes as well as having your heart moved. What more can we ask for from art—enjoying it in a meaningful way."
On Aug. 9, 2016, Colten Boushie, a 22-year-old Cree man, was fatally shot on Gerald Stanley's farm near Biggar, Sask. In February 2018, Stanley was acquitted in Boushie's death following a second-degree murder trial. As Persephone Theatre's promotional material declares, the court decision rocked Saskatchewan, "unleashing pent-up mistrust, pain and anger."
Nolan, an Algonquin playwright, director and dramaturg who is pursuing a master's degree at USask's Johnson-Shoyama Graduate School of Public Policy, believes the time is right to produce Reasonable Doubt. In an email interview, she noted Canadians are currently "grappling" with the Truth and Reconciliation Commission of Canada's 94 Calls to Action.
"What does that mean? What does reconciliation look like? How do we get there? And the people who have been dismissing or ignoring or denying the Indigenous experience on this land are having to rethink their positions. And what better place to gather together and consider our shared experiences than in the theatre? Humans have always used theatre to work things out," said Nolan.
"The way the world is now—the things we are facing as a society—makes gathering places like theatres absolutely critical. So I am very happy to be facilitating this conversation in the theatre, on the main stage of Persephone. And full props to them for producing the play. It is challenging work, and it will challenge some of their patrons, but I think it is one of the most important discussions to be having on this land right now."
Bernbaum, who has a background in journalism, interviewed more than 200 Saskatchewan residents for the verbatim play (which is also referred to as a live documentary). A verbatim play is comprised of word-for-word quotes, so all of the words in Reasonable Doubt were spoken by real people in our community during interviews with Bernbaum.
A cast of six actors will portray the people who were interviewed, and transcripts from the Gerald Stanley trial will also be woven into the show.
Nolan, who has taught in the College of Arts and Science's Department of Drama and the wîcêhtowin Theatre Program, said the play's creators didn't start out with the intention of telling the story of Boushie's death.
"Joel started interviewing people years before those young people drove onto that farm. It was supposed to be a play about race relations, about how we get along here in Saskatchewan—or don't. And until that moment—the shooting on Gerald Stanley's farm—the interviews were pretty polite," she said.
"People want to believe we get along here; they want to believe they are not racist or afraid of each other. Colten Boushie changed all that. The Stanley trial changed all that. It exposed us, exposed our fears, exposed the fault lines in our community (and) showed us all how far apart we are from understanding each other's experience here."
When asked how Reasonable Doubt will be received by audience members, Nolan said "I think there will be a whole lot of responses to the play."
"I think people will realize it is challenging material and recognize that it may be a way for them to work out—or to hear fellow citizens work things out—in the air. I think some people may find the idea of hearing these voices too painful and choose not to attend. But a lot of people think it is an important play because it is a discussion we need to be having, as citizens, and maybe this is a safer, more respectful way to begin having this discussion."
Bernbaum, who has taught as a sessional lecturer in the Department of Drama, said Reasonable Doubt is a play for everyone. A moderated discussion will be held after every performance, and plans are in the works for pre-show Courageous Conversations speaker sessions that will offer insights on topics related to the show.
The format of Reasonable Doubt is familiar territory for Bernbaum, who has previously been involved in verbatim theatre. In April 2018, Persephone Theatre presented Bernbaum's verbatim play, Home Is a Beautiful Word, in association with Sum Theatre and the Broadway Theatre. It was a revival of the Belfry Theatre's 2014 production that gave voice to people who are homeless, people who are housed and people who are a cheque away from living on the street.
"I talked to 500 people—thousands of pages of transcripts—but when I was reflecting on my interviews, the ones that I remembered hitting me in the heart, hitting me in the gut, those were the ones that I put into the play," Bernbaum said in a 2018 interview about Home Is a Beautiful Word.
Bernbaum believes in community engagement and in making theatre accessible for all. He is the founding artistic director of Sum Theatre in Saskatoon, which offers its free Theatre in the Park productions to people of all ages each summer.
Bernbaum first had the idea for Theatre in the Park eight years ago, as he "just thought it would be a fun thing to do." The idea resonated with audience members; more than 200 people were at the opening night of Alice in Wonderland in 2013.
"I was like, 'Whoa, this is something.' Now it's like over 45,000 audience members over the years," said Bernbaum, who was recently shortlisted for a Saskatchewan Arts Award alongside USask alumna Heather Morrison (BFA'08), Sum Theatre's artistic producer.
"Some of the shows this past summer had 500-plus people at them. So it's become a Saskatoon summer tradition, which is a real compliment," he added.
Fittingly, Bernbaum's PhD research at USask will look at how theatre can strengthen a city.
"It relates to the idea of not only what theatre can be, but what theatre can do. I think theatre creates bridges and bonds between people," he said.
"I like to paraphrase a mentor of mine who says that if theatre is doing its job, it takes people a little further down its path of understanding the world around them. And, because theatre has to happen in community, when you are moving down a path of understanding in community with people, it creates more community. It's kind of this idea that theatre creates a space for community to grow—a new space of ideas, of relations, of emotions and, ultimately, of personal connections."
Reasonable Doubt will run from Jan. 29 – Feb. 12, 2020. Tickets can be purchased by calling 306-384-7727 or by going online to persephonetheatre.org.
---
Related Articles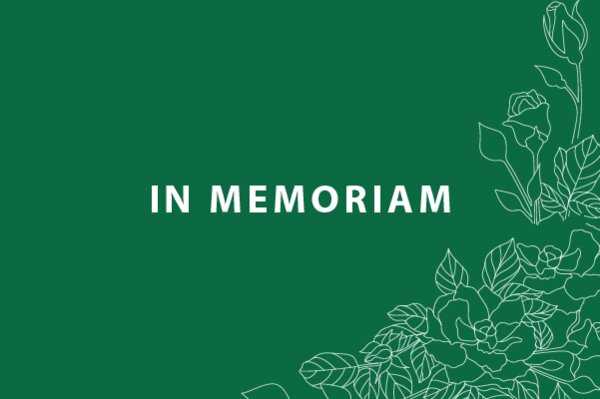 Courtney was a professor in the Department of Political Studies and a Senior Policy Fellow at JSGS for 58 years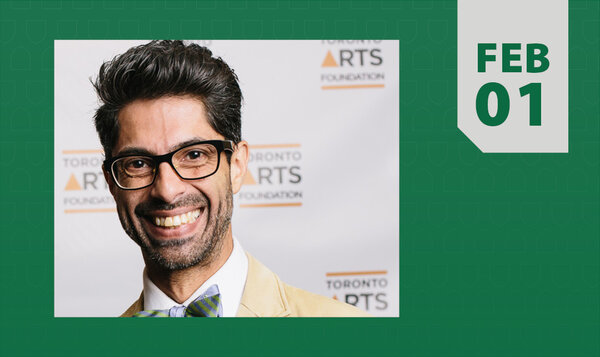 A talk in the Fine Arts Research Lecture Series (FARLS) in Music by Hussein Janmohamed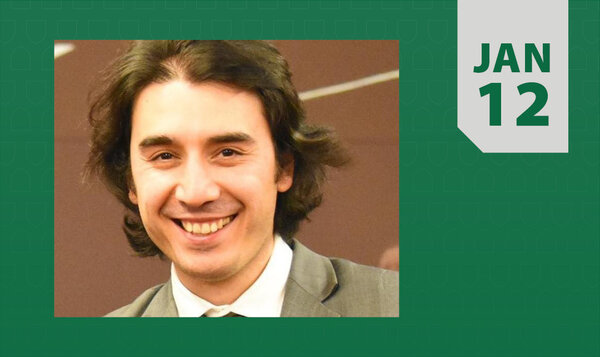 A talk in the Fine Arts Research Lecture Series (FARLS) in Music by Shah Sadikov