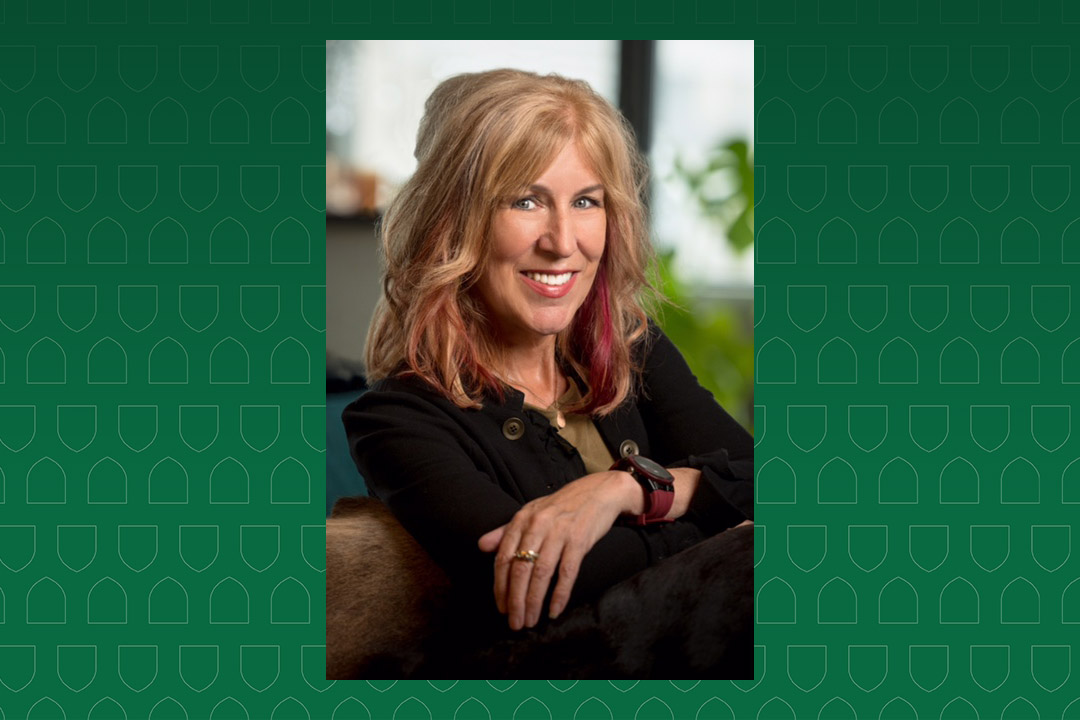 MFA in writing head wins USask graduate mentor award
Dr. Jeanette Lynes (PhD) is the recipient of USask's 2021 Outstanding Graduate Mentorship Award
By Chris Putnam
Dr. Jeanette Lynes (PhD) is the recipient of the 2021 Outstanding Graduate Mentorship Award from the University of Saskatchewan (USask).
The award, presented annually by the College of Graduate and Postdoctoral Studies, recognizes a USask faculty member with a reputation as an outstanding mentor to graduate students.
It's a "huge honour" to receive the award, said Lynes. "It has been quite a journey for me, and the award is humbling, too, because it's not a one-way street. My students have, I hope, learned from me, but I've also learned so much from them, and continue to learn."
Lynes is a professor in the Department of English and director of the MFA in Writing Program in the College of Arts and Science. She joined USask in 2011 to develop and launch the MFA in Writing Program, which under her leadership has grown into one of Canada's leading writing programs.
Lynes has personally supervised more than 45 MFA students—the majority of graduates of the MFA in Writing Program over its first decade. Many of her former students have received awards for their published writing, while others have gone on to success in related industries, including publishing, editing, teaching and arts administration.
Nicole Haldoupis, a 2016 MFA graduate who recently had her MFA thesis published as a novel, was one of those who nominated Lynes for the mentorship award.
"She helped me find the confidence to try things I was nervous or doubtful of in the creation of (my MFA thesis), and to take risks with my writing—which has improved immensely because of it. She taught me to be courageous with my work. She promoted a comfortable workshop environment where her students could feel safe sharing and critiquing each other's work in respectful and constructive ways," wrote Haldoupis in a nomination letter.
Lynes—a previous winner of the College of Arts and Science's Distinguished Scholar/Artist Research Award and the author/editor of more than a dozen books—mentors students from diverse backgrounds in countless genres of writing.
She compares the process of creative writing to the work of building a house. A writer's choices must be built on a strong foundation of research, said Lynes.
"Writing is … an open-ended creative process, but for a thesis, which is essentially a book, or at least a strong draft of a book, much research is needed to build a theoretical and contextual basis for the story, or poem, or memoir."
Working with her students and watching them collaborate and grow is the most rewarding part of her work, said Lynes. She enjoys helping to build the writing community and continuing to support her students after they graduate.
"It's wonderful when my students go out into the writing world and publish and work in the arts and receive recognition in the form of awards for their writing. I love that, and I'm always cheering for them!"
---
Related Articles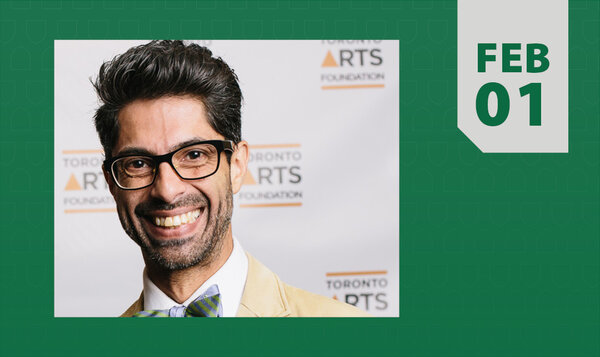 A talk in the Fine Arts Research Lecture Series (FARLS) in Music by Hussein Janmohamed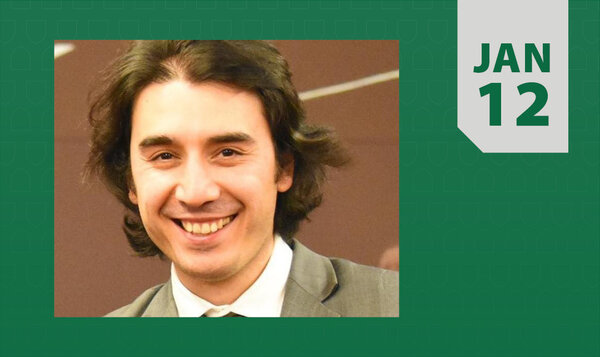 A talk in the Fine Arts Research Lecture Series (FARLS) in Music by Shah Sadikov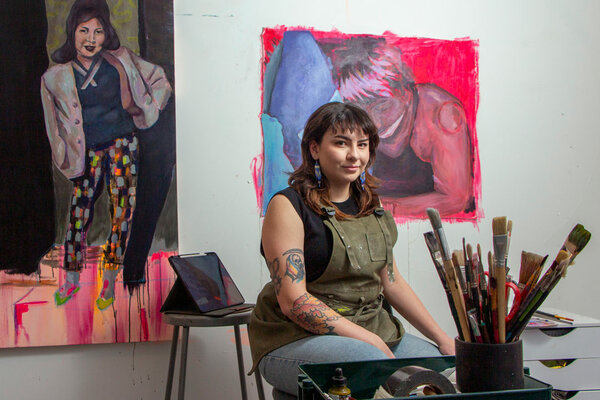 MFA student won a 2023 Outstanding Student Achievement in Contemporary Sculpture Award from the International Sculpture Center