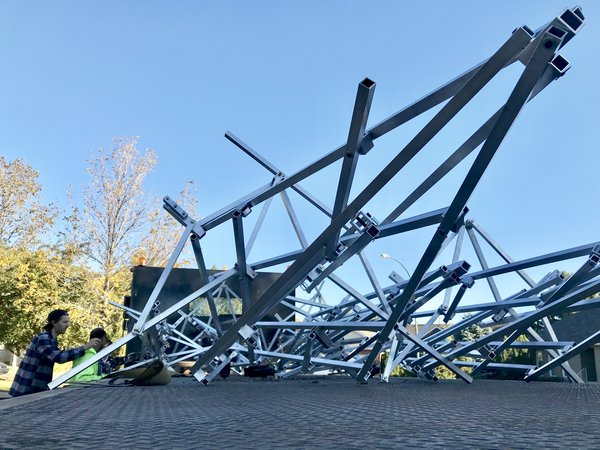 Photo submitted by Alison Norlen
Working with the Department of Art & Art History Sculpture Studio Area and supported by Professor Alison Norlen, Montreal artist Andreas Buchwaldt collaborated on the construction of (de) compressions, an expanding and contracting architectural scuplture that changes shape. The sculpture was presented at the 4th Annual Nuit Blanche festival this past September, where it was installed at the former site of Lydia's bar on Broadway Avenue. The production of the sculpture was assisted by five students - Will Lee, Rachel Broussard, E. Haffermehl, Mila Pshebylo, and Kristina Clouthier, - who worked diligently with Buchwaldt to complete this endeavour.
More information about this project can be found here.
Back to News Listing
Related Articles