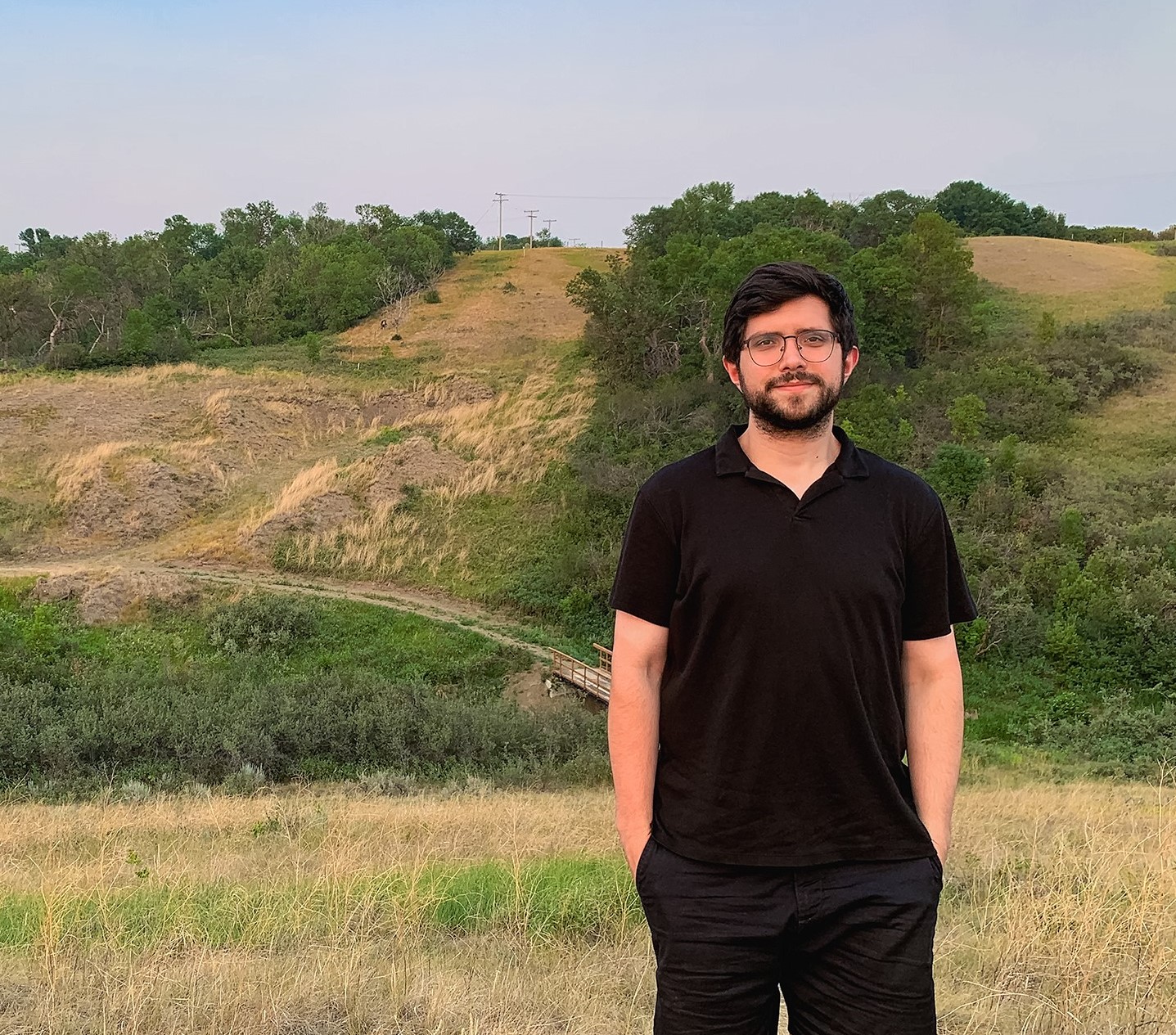 Undergraduate student values work experiences with USask Art Galleries and Collection
Kyle Zurevinski (BFA'18, BA'19) aims to become a teacher who inspires young artists
By Shannon Boklaschuk
Visual and media artist. Writer. Film producer. Art gallery employee. Musician.
University of Saskatchewan (USask) student Kyle Zurevinski wears many hats in Saskatoon's arts community, and he credits USask's College of Arts and Science for helping him to find his passions.
"My education within the College of Arts and Science helped me truly discover my interest in the arts, as I had always been interested in aspects of the arts, but I never put the pieces together (regarding) what that meant or quite how I could, or would, fit into that," he said.
"My education made the arts and culture community in Saskatoon feel more attainable and welcoming, giving me various opportunities while also having the opportunity to learn from and engage with so many wonderful and inspiring folks within our city and creative communities."
Zurevinski recently earned two degrees in the College of Arts and Science as a student in the Department of Art and Art History: A Bachelor of Fine Arts, with a major in studio art, in 2018, and a Bachelor of Arts (honours), in art history, in 2019. He is now a student in USask's College of Education, with the goal of becoming a teacher and inspiring young artists.
Wanting to engage with and teach others is one of the reasons Zurevinski is currently employed as a program guide at Remai Modern, Saskatoon's museum of contemporary and modern art, where he offers information about museum exhibitions and programs, leads tours and museum visits, and facilitates workshops and drop-in events.
In addition to his work at Remai Modern, Zurevnski has also served as an operations assistant with BlackFlash magazine, as a curatorial assistant with Nuit Blanche Saskatoon, as a curatorial and administrative assistant at AKA artist-run centre and as a gallery assistant at PAVED Arts, among other art-related positions. He is also an arts writer who runs his own film production company, Dynamic Video Imaging, through which he has produced three feature films, two short films and a web series.
Although he has researched and curated other artists' work, Zurevinki's own photography—which focuses on shape, abstraction and perception—has been shown at several local galleries and venues, including USask's Gordon Snelgrove Gallery, and his projects have received funding from Creative Saskatchewan and SK Arts. In 2020, he co-curated a digital art exhibition during the COVID-19 pandemic, called Colour in Quarantine, with fellow artist and College of Arts and Science graduate Marie Lannoo (BA'77). In 2017, Zurevinski was a national finalist for the The Aimia | AGO Photography Prize Scholarship and, in 2018, he was nominated for the Scotiabank New Generation Photography Award.
When he's not busy with his studies, his jobs or his photography practice, Zurevinski is a member of the Saskatoon hardcore band Riversleem and performs at local venues. What Zurevinski loves about art and music are the connections that can be made, whether those are emotional, visual, historical or personal in nature, he said.
"These connections allow for art to make meaning and to provide something that not only leaves the viewer or participant with meaningful memories but also elicits impact that provides further understanding of the world and relationships around us."
One of the highlights of Zurevinski's time as an undergraduate student has been working for the USask Art Galleries and Collection, housed in the College of Art and Science. Zurevinski currently serves as a research assistant at the galleries under the supervision of director Prof. jake moore, a faculty member in the Department of Art and Art History.
So far, one of Zurevinski's favourite projects at the galleries involved working alongside USask Master of Fine Arts student Brody Burns to develop The Snelgrove Salon: Part II, an exhibition installed in the Gordon Snelgrove Gallery last summer. Through that project, Burns and Zurevinski had the opportunity to view many artworks in the USask Art and Art History Collection, document and catalogue them, and develop an exhibition. They also rehung several of the hallways in the Murray Building as part of their curatorial development.
"Working with the collection has been a fantastic resource for me and a great (way to engage in) research. I love peeling back the layers of our local art histories and making connections that are both close to home and far in scope," Zurevinski said.
"The USask Art Galleries and Collection—and, specifically, the Gordon Snelgrove Gallery—work as a learning and teaching space, which gives tools to students and those working in the space a place to create, learn and experiment with their work in a way that provides professional and artistic development."
This academic term, Zurevinski is assisting with online content and social media for various galleries projects. He is also supporting Bachelor of Fine Arts (BFA) students through the program and their exhibitions, including exhibition installation.
From his perspectives as a USask alumnus and a current student, Zurevinski noted that "it's immensely important to have gallery spaces on campus so that students can get as close to art as possible and have spaces that are accessible to them with as few barriers as possible." He encourages other students to visit the USask galleries, which include College Art Gallery I, College Art Gallery II and the Kenderdine Art Gallery, in addition to the Gordon Snelgrove Gallery.
"Larger institutions or organizations can sometimes feel daunting or perhaps larger than life and, in some instances, are harder to engage with if there isn't already intent or something activating that engagement. Galleries on campus work in a way that is interconnected with the entire ecology of the university and can easily facilitate discussion and discourse just by stumbling upon a gallery space or by seeing a flyer in the hallway," Zurevinski said.
"There is something greatly important about being able to see something of interest or something that you have heard of in passing and then being able to simply view or experience that in the same place; it's a one-stop shop," he added. "Furthermore, students are always working, studying or engaging with something related to their studies, and having galleries that can stimulate their thoughts and ideas during moments of stress can greatly improve their health and view of their surroundings, which to me is increasingly beneficial."
For more information about Kyle Zurevinski's work and art projects, visit his website or his Instagram account (@kylezur).
---
Related Articles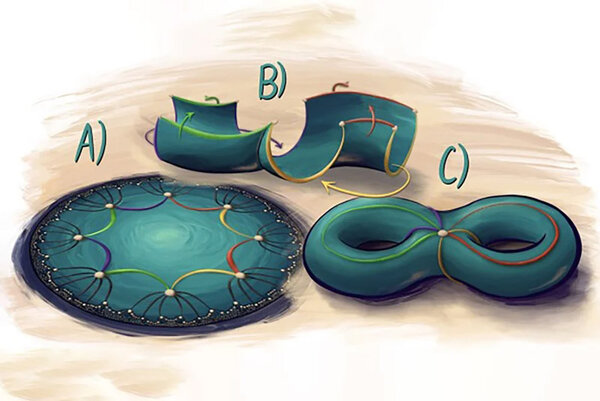 At USask, a mathematician and a musician collaborated to turn a quantum research paper into a jazz performance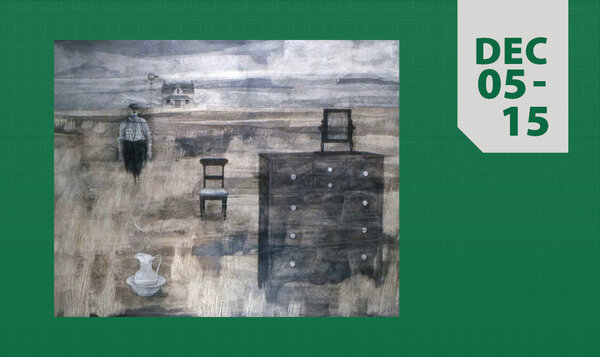 A collaborative exhibition by USask students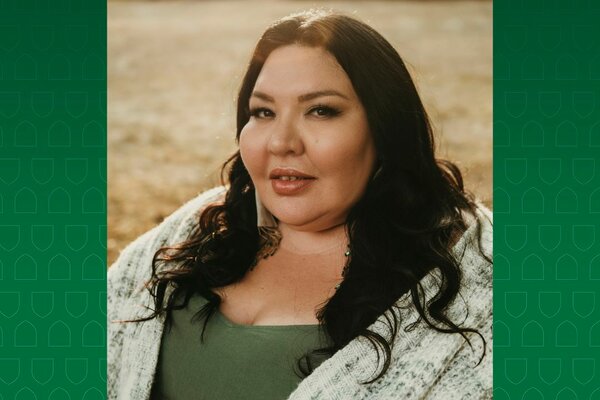 Award-winning poet and photographer Tenille Campbell (BA'07, MFA'12) has been selected as the next Indigenous Storyteller-in-Residence