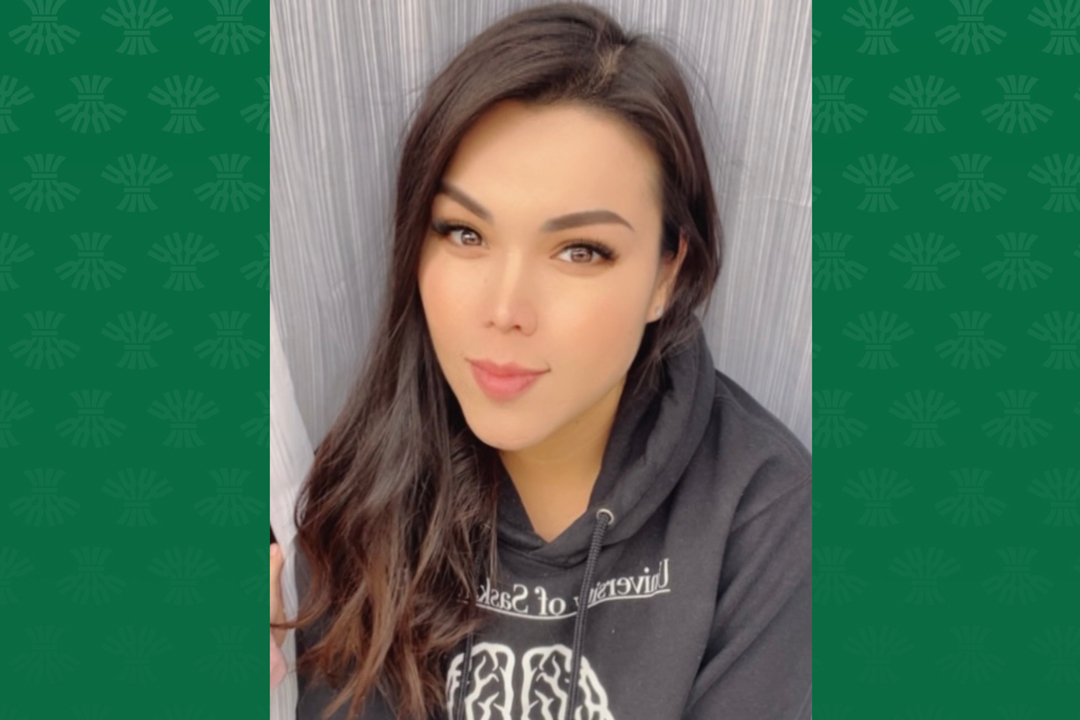 'Don't give up': USask psychology graduate encourages students to pursue their dreams
Sheila Kimowan Victoria Naytowhow will receive a Bachelor of Arts degree in psychology during Spring Convocation
By Shannon Boklaschuk
Since beginning her studies at the University of Saskatchewan (USask) in 2015, Sheila Kimowan Victoria Naytowhow has become a role model for other students.
Through her involvement with initiatives such as the Indigenous Student Achievement Pathways (ISAP) program, MentorSTEP and the Building Intercultural Resilience Mentorship (BIRM) program, Naytowhow has encouraged other students throughout their academic journeys.
"Post-secondary is a perfect time for figuring out who you are. Try different classes, keep your options open, try new hobbies and try not to fit yourself inside a box," she said.
"Take the jump, take the risk and, if it scares you or you're not sure if it'll work, just try anyway. Most importantly, don't give up. It doesn't matter if it takes you four years or eight years to finish a degree; they don't put your start and end date on it when you receive it. You got this!"
Naytowhow, who was born in Prince Albert, Sask., is now marking the end of her own undergraduate journey. During Spring Convocation in June, she will receive a Bachelor of Arts degree in psychology, with a minor in sociology, after studying in the Department of Psychology and Health Studies in USask's College of Arts and Science.
Naytowhow said her time as a university student wasn't always easy, but she persevered, and she is now looking forward to her graduation.
"I feel very proud of myself. I have overcome a lot of struggles in university as a single parent of two. I found out I was expecting in 2015 during my first year of university with my daughter, Vaughna, and then I had my son, Kovan, in 2020. I have failed classes and we did not always have a stable home," she said.
"I was undiagnosed with ADHD in my first few years and my studies were affected by this. I have worked two jobs during my time at USask to support my children and myself. This degree and being able to provide a stable and secure home and lifestyle for me and my children is all I wanted, and so I fought every day to make it happen."
Naytowhow began her studies in the College of Arts and Science as a student in the ISAP program, which welcomes First Nations, Inuit and Métis students to USask with academic and social programming that builds confidence, knowledge and skills. Naytowhow wanted to improve her understanding of mathematics and found the ISAP classes to be very helpful as she worked toward her academic goals.
"Because of ISAP having smaller class sizes, I was able to make friends who have now been my great friends for years—and having those close people within a very large university had made the transition much smoother," she said.
As she continued to take classes, Naytowhow wanted to support other Indigenous students and began serving as an ISAP peer mentor in 2019—something she describes as a "phenomenal experience." At the time, she was pregnant with her second child.
"To me, being a peer mentor means acting as a role model. I wanted to show the students that it is possible to continue your studies even while raising a family or having other obligations," she said. "I had my son during February break of 2020 and, a week later, I was back on campus with my newborn son and continued with the sessions—at least until we were required to study remotely due to COVID-19."
As a undergraduate student, Naytowhow was involved with several other groups and initiatives, including USask.caISES, the USask chapter of the Canadian Indigenous Science and Engineering Society (.caISES). She joined USask.caISES because she was fascinated by engineering and wanted to learn more.
"USask.caISES opened doors to a new world that I was not exposed to in high school, filled with subjects I didn't yet know about," she said. "The experience was great. I loved watching how different people with different skills had connected with and learned from each other while keeping an emphasis on Indigenous culture and history."
Due to her interest in science, Naytowhow also served as a student program coordinator with MentorSTEP, which supported Indigenous women and girls at USask and Saskatoon Tribal Council regional high schools who were interested in science, technology, engineering, math and related business, health and environmental studies.
Currently, Naytowhow is serving as a student program coordinator with BIRM, a program that connects USask students with Indigenous high school students in Saskatoon Public Schools to build relationships through shared experiences, interests and goals. Naytowhow said BIRM participants recently returned from a trip to Banff, and she enjoyed having an opportunity to interact with the high school students and mentors there.
"I was able to be a part of the growing connections between everyone and absolutely enjoyed watching the students become more excited and interested about attending post-secondary as well as making connections with the mentors of USask," she said.
"I am currently working on the report for the program and, as I am going through the data we have collected over the year, I keep thinking about how blessed I am to have been a part of this program—and I can't wait to see where this program goes in the future."
Now, with her undergraduate degree complete, Naytowhow is looking forward to continuing her education. She has applied to the Master of Business Administration program at USask's Edwards School of Business with the long-term goal of starting a company that assists Indigenous businesses in growing their brands and building long-lasting relationships with customers.
Naytowhow also wants to continue to encourage and support other students at USask, noting she is grateful for the support she received from academic advisors in the College of Arts and Science as an undergraduate student.
"My advice for academic success is to ask for help. As an independent person, I wanted to be able to do it all on my own—but there are some things that you will need help with, and that's OK," she said.
"If you feel like you may have a learning disability or you are going through hardships, make sure to ask for help because the university has many resources that are meant for you—and these resources can help you further succeed within your studies."
---
Related Articles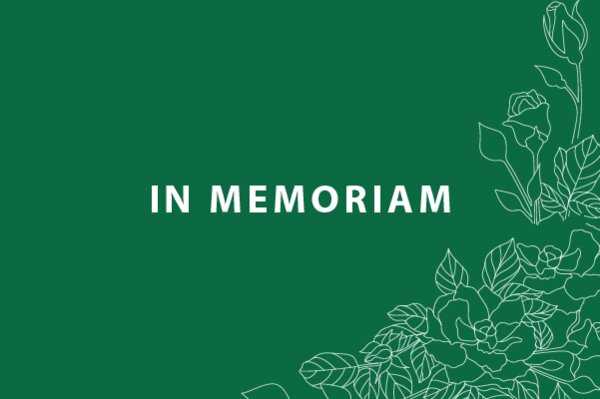 Courtney was a professor in the Department of Political Studies and a Senior Policy Fellow at JSGS for 58 years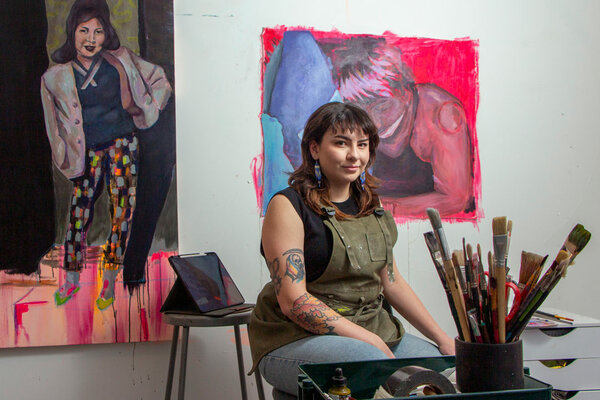 MFA student won a 2023 Outstanding Student Achievement in Contemporary Sculpture Award from the International Sculpture Center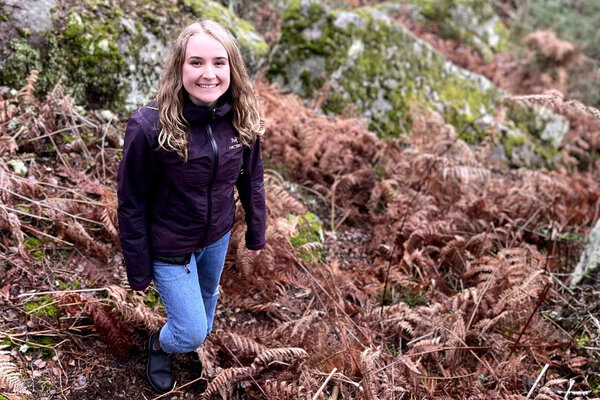 USask biology student Rachel Andres is making plans to continue her love of plant science research at the University of Oxford