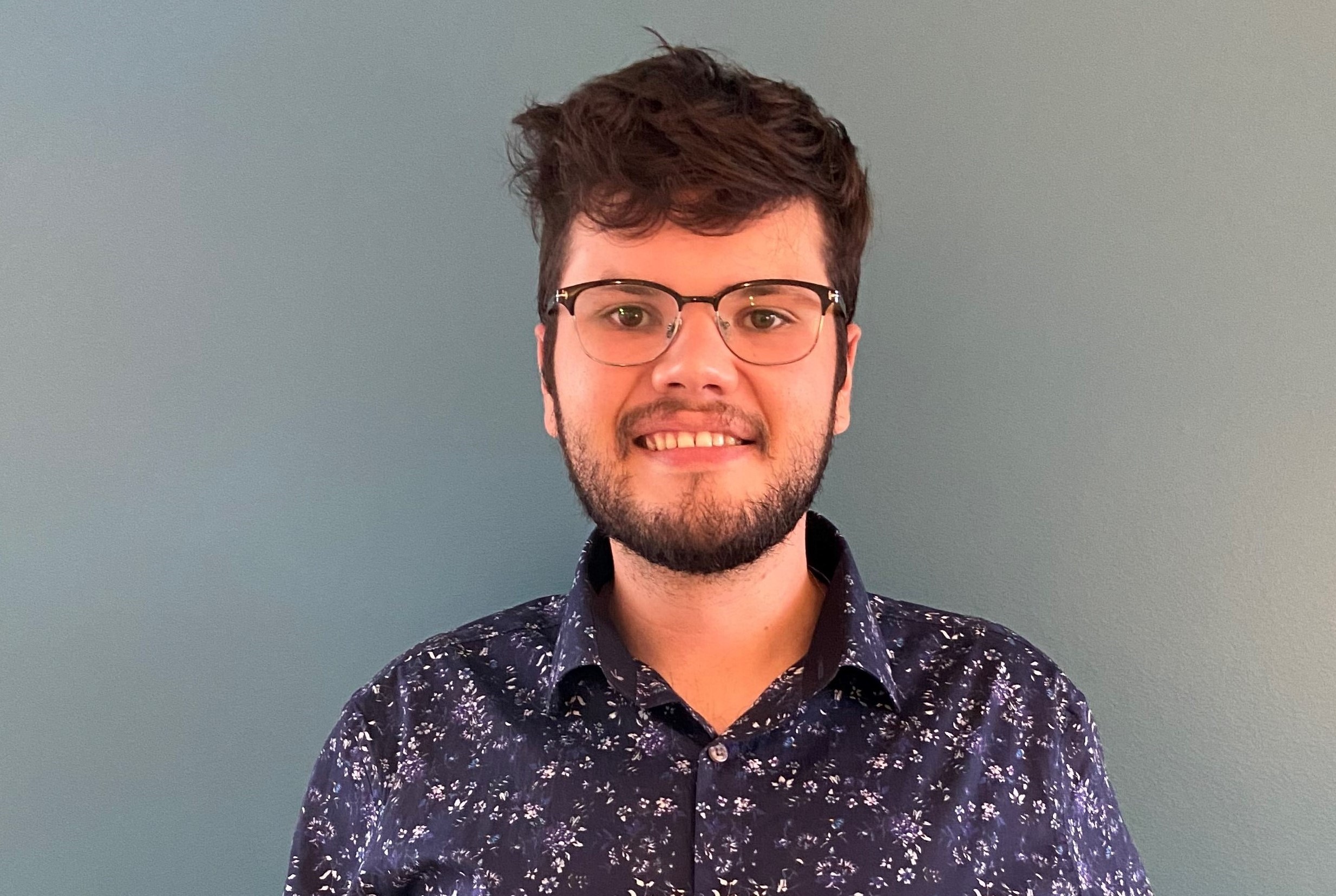 USask political studies graduate looks forward to new role with Métis Nation—Saskatchewan
Cole Chretien will receive a Master of Arts degree in political studies during USask's 2021 Fall Convocation
By Shannon Boklaschuk
As University of Saskatchewan (USask) graduate Cole Chretien closes one chapter in his life, a new one has already begun.
Chretien recently completed his Master of Arts degree in political studies in USask's College of Arts and Science. Since then, he has landed a new job with the Métis Nation—Saskatchewan (MN-S) as a policy analyst.
A registered Métis citizen in Saskatchewan who was born in Meadow Lake and completed high school in Rosetown, Chretien is pleased to take on the role with the MN-S, which represents Métis people in his home province.
"The big reason why took this job and I'm really excited about it is the Métis Nation signed a self-governance framework agreement with the Canadian federal government in 2017, so they're in the process of transitioning from a non-governmental organization to a government—and that's the kind of policy I'll be working on," he said.
Before beginning his Master of Arts degree, Chretien previously earned a Bachelor of Arts degree (double honours) in political studies and philosophy at USask in 2020. He will now officially receive his master's degree during USask's 2021 Fall Convocation, which will be held online on Nov. 10.
Chretien combined his interest and education in both philosophy and politics in his master's degree work, focusing on the 1978 book Karl Marx's Theory of History: A Defence by political philosopher G. A. Cohen. He plans to continue to work on his master's research so that he can publish it or present it at a future conference.
"Cohen kind of squared the circle between analytical philosophy and Marxism," said Chretien, whose graduate work was supervised by Dr. Neil Hibbert (PhD), head of the Department of Political Studies in the College of Arts and Science.
Hibbert described the work Chretien did for his master's research project as "most impressive."
"He has an excellent ability to work in political philosophy and political economy without losing sight of the importance of applying abstract ideas to real-world issues. His research shows the importance of studying the history of political thought while subjecting it to the analytic rigour of contemporary political philosophy without losing sight of its original spirit and force of its insights," said Hibbert.
"In this respect, the work Cole did during his time in the political studies MA program exemplifies how the deep study of the history of political philosophy can contribute to thinking our way through economic and political challenges we face today."
As an undergraduate student at USask, Chretien was involved with the Political Studies Students' Association (PSSA) and he also wrote for The Sheaf, the university's student newspaper, serving as the culture editor there.
"It was one of the best jobs I had when I was in university," he said.
Chretien enjoyed his time at USask both as an undergraduate and a graduate student, praising the diverse course offerings, small class sizes and supportive student environment in the College of Arts and Science. He was pleased to return to the Department of Political Studies for his graduate work, noting the department's faculty members are happy to answer questions from graduate students and to help them network and learn how to transition from student life to the workplace.
"I've always really liked that department. I think there a lot of good people there, and I was very happy to go back," Chretien said.
"I didn't just get trained to be a political scientist or a political theorist; I got trained on how to figure out that professional environment a bit more, and that was very helpful," he added.
One of the experiences Chretien valued most as a graduate student was working with Indigenous students registered in a Political Studies 111 class as part of USask's Indigenous Student Achievement Pathways (ISAP) social sciences and humanities first-year learning community. Chretien delivered a weekly study skills seminar that covered important topics such as time management, how to talk to professors and how to write essays. He led the seminars virtually—a necessity due to the global COVID-19 pandemic—and enjoyed connecting with USask students living in communities in northern Saskatchewan.
"Every week we'd talk about the topic and whatever they were interested in from the readings, and whatever questions they had," said Chretien. "It was really nice, and it was really fun."
As Chretien was helping other students, he was also personally navigating challenges presented by the pandemic. Hibbert remembers Chretien as being part of "the COVID cohort," a group of graduate students whose ways of learning and interacting were altered as many USask activities transitioned online in 2020 to keep students, faculty and staff safe.
"By way of mitigating this, I will remember fondly the several meetings I had with Cole in my backyard over the summer to discuss the development of his project—discussions that would often extend to a wider range of political and philosophical topics," Hibbert said. "I very much appreciated these little moments of normalcy during a very unusual year."
With two degrees at USask now complete, Chretien has some advice for new university students: take the time to see what classes you enjoy, and then structure your degree around those.
"Going down that Arts and Sciences path, there's a lot of experimenting to do," he said.
---
Related Articles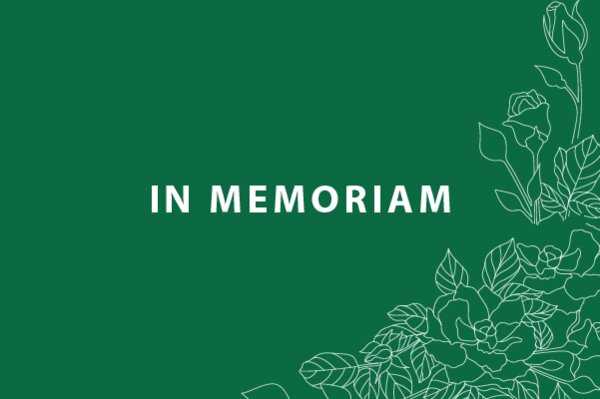 Courtney was a professor in the Department of Political Studies and a Senior Policy Fellow at JSGS for 58 years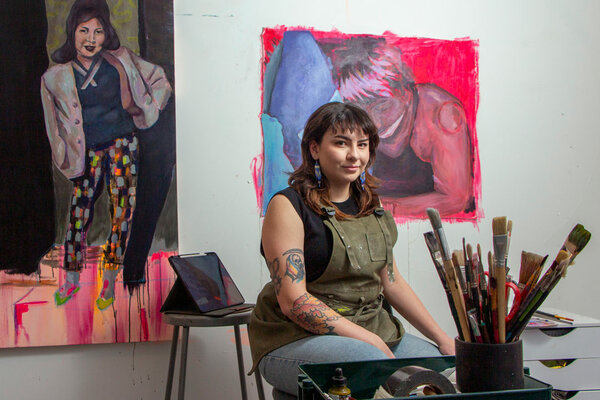 MFA student won a 2023 Outstanding Student Achievement in Contemporary Sculpture Award from the International Sculpture Center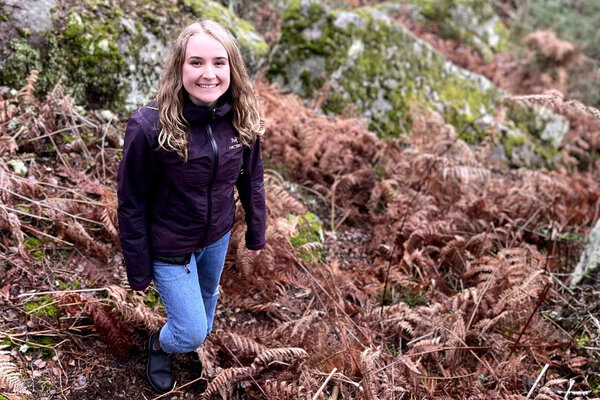 USask biology student Rachel Andres is making plans to continue her love of plant science research at the University of Oxford