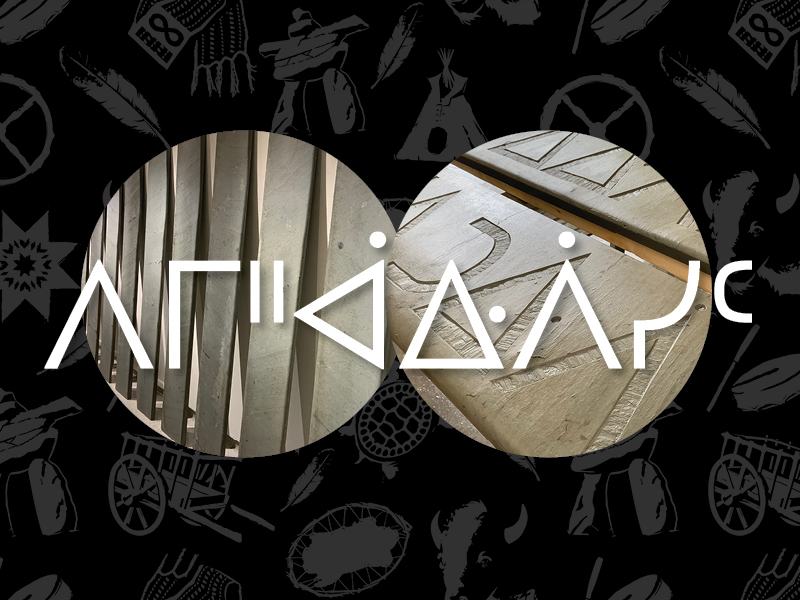 anohc kipasikonaw/we rise/niipawii: Installation of the final step
The last of 13 carved stone steps will be installed at the Gordon Snelgrove Gallery
Join us for the final phase of the collaborative art project anohc kipasikônaw/we rise/niipawi.
Date: Tuesday, Sept. 21
Time: 11 am
Location: Gordon Snelgrove Gallery, 3 Campus Dr.
Livestream: facebook.com/usaskISAP YouTube: https://www.youtube.com/watch?v=2cnZKXPI-t0
Free and open to the public
About the event
A short program for the public will be held outside the Snelgrove Gallery at 11 am. Afterward, attendees are invited to the view the work in the gallery foyer.
About the project
anohc kipasikônaw/we rise/niipawi is a collaborative art project organized by the College of Arts and Science to celebrate Indigenous knowledge systems. Over the course of 13 moons, 13 carved stone steps are being installed at the Snelgrove Gallery. The steps, reclaimed from a slate staircase in the Thorvaldson Building on campus, have been hand-carved with Cree syllabics representing the traditional names of the 13 moons.
On Sept. 21, the last of the steps will be installed.
The collaboration is led by artists Lyndon Tootoosis, Dr. Sandy Bonny (PhD) and Vanessa Hyggen.
---
Upcoming Events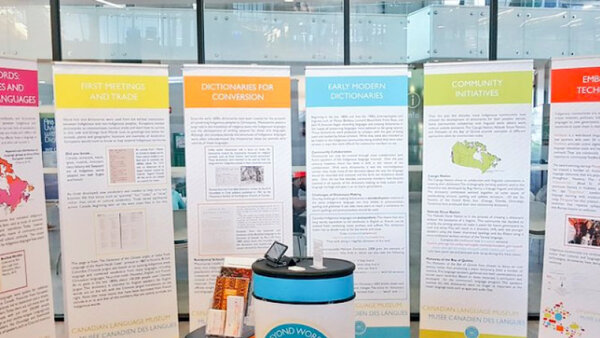 Nov 24 - Dec 1, 2021
The USask Department of Linguistics hosts a travelling exhibit from the Canadian Language Museum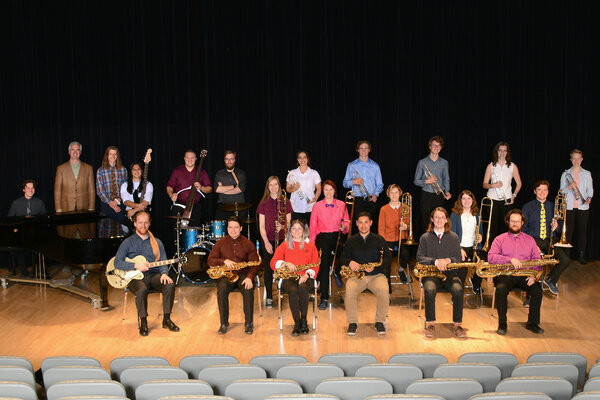 Dec 1, 2021
The USask Jazz Ensemble performs music from the big band tradition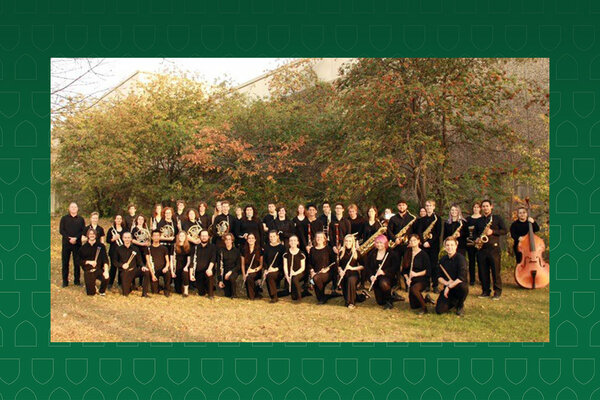 Dec 3, 2021
The USask Wind Orchestra performs music that explores and celebrates togetherness