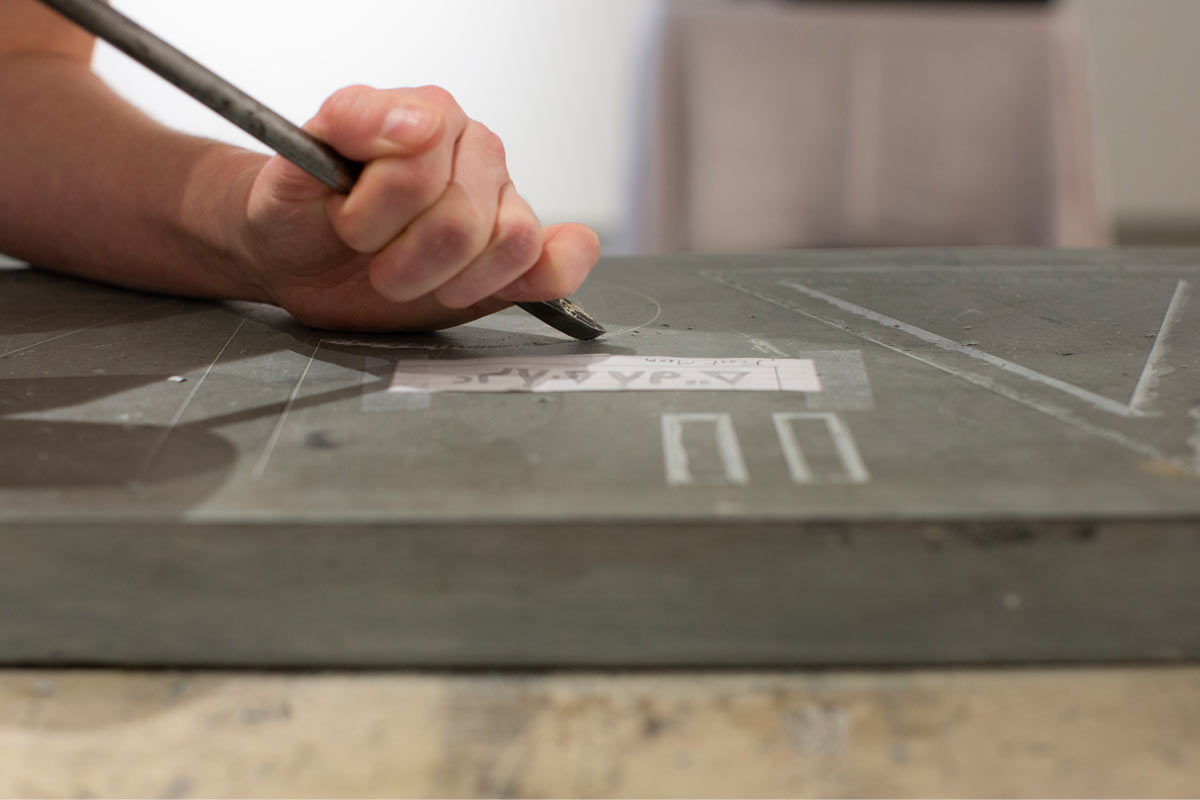 USask art installation honours Indigenous measures of time
One by one, 13 carved stone steps representing the 13 moons will be installed at the Gordon Snelgrove Gallery
By Chris Putnam
A collaborative art project celebrating Indigenous knowledge systems at the University of Saskatchewan (USask) will enter its next phase with the coming full moon.
On Friday, Oct. 2, the first of 13 carved stone steps in the anohc kipasikônaw / we rise / niipawi art project will be installed at the Gordon Snelgrove Gallery at USask. In honour of the lunar calendar, the remaining 12 steps will be added with each full moon until the last step is installed on Sept. 22, 2021.
A launch event for the installation will be livestreamed for the public at 11 am on Oct. 2.
"Stone has been such an incredibly important thing to the identity of USask—first the greystone, then the Tyndall," said jake moore, director of the USask Art Galleries and Collection. "Stone can also operate as a beacon, a way of making very clear what our intentions are here."
The art installation is the culmination of a project that began in January 2020 at USask's College of Arts and Science.
"Anohc kipasikônaw / we rise / niipawi contributes to the conversation around Indigenization of USask by creating spaces reflecting Indigenous communities and people. Spaces on campus infusing Indigenous Ways of Knowing and culture are paramount to Truth and Reconciliation," said Dr. Angela Jaime (PhD), vice-dean Indigenous for the College of Arts and Science.
Artists Lyndon Tootoosis, Dr. Sandy Bonny (PhD) and Vanessa Hyggen led the collaboration, which sought to transform a set of slate stairs recently removed from the Thorvaldson Building on campus. The surface of the stairs had become uneven from decades of foot traffic.
"For 100 years, they were worn down by the processes of the Western academy," said Bonny, who also works as team lead for the Indigenous Student Achievement Pathways (ISAP) program.
Tootoosis, who was Indigenous artist-in-residence of the USask Art Galleries and Collection at the time, proposed carving the stairs with Cree syllabics representing the traditional names of the 13 moons.
"(We were) responding to the idea of the stairs as a record of time, both geologic and historic, and bringing Indigenous chronologies to the front of the story through language," said Bonny.
During Indigenous Achievement Week in February, students, faculty and staff were invited to participate in hand-carving the stairs at the Snelgrove Gallery. Students from across campus, including many in the ISAP program, responded to the call.
"This project really caught people's imagination. These art projects bring opportunities for students to bring their own voices into the spaces on campus in a lasting way," said Bonny.
"I think was a really important act of breaking open spaces and showing they are actually here for us—for students, for Indigenous people—that they aren't exclusive spaces, even though they can feel that way," said Hyggen, a Woodland Cree artist, USask alumna (BA'17) and staff member in the Office of the Vice-Dean Indigenous in the College of Arts and Science.
The 13 steps will be installed one by one in the foyer of the gallery, where they will be visible from outside even while campus buildings are closed due to the COVID-19 pandemic.
moore believes that the artwork's celebration of Indigenous knowledge systems and natural cycles of time will be especially powerful during the current pandemic, which she describes as "a cultural moment when time is being refigured for us all."
"This idea of restating that there are different methods of measure, and there are different ways of producing knowledge, and there are different systems to guide us through these moments—the project is really a valuable assertion of this," moore added.
Hyggen hopes the artwork will provide people on campus with grounding and a reminder that they walk on Treaty 6 territory.
"This is a really, really important time in our society. There's COVID, and we have a provincial election and a civic election coming up, and we still have a very large problem with racism in society. So the more opportunities we have to learn about each other and to respect each other, the better chance we have at a more positive future," Hyggen said.
Elders Evelyn Linklater and Florence Highway, who have been involved with the project from the beginning, will return to offer a smudge and prayer at the Oct. 2 launch event. Randy Morin, a Nēhiyaw (Plains Cree) language keeper and assistant professor in the Department of Indigenous Studies, will give remarks.
On the day following each full moon between November 2020 and September 2021, ISAP and the galleries will create social media posts showing each newly installed stone step. Messages to students from Indigenous faculty members in the College of Arts and Science will be included in each post.
---
Related Articles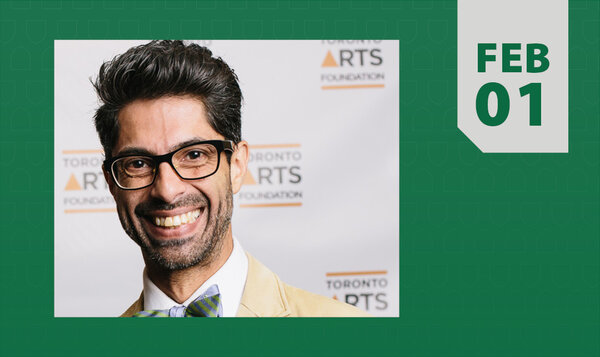 A talk in the Fine Arts Research Lecture Series (FARLS) in Music by Hussein Janmohamed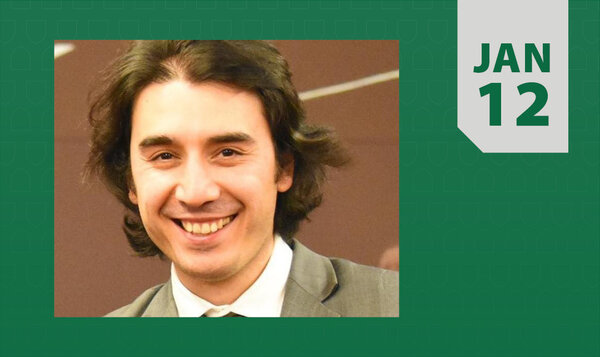 A talk in the Fine Arts Research Lecture Series (FARLS) in Music by Shah Sadikov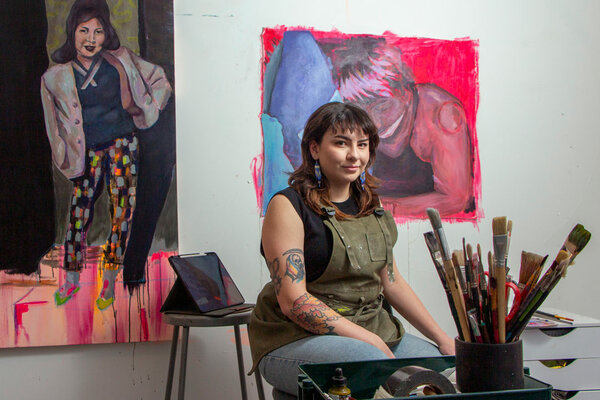 MFA student won a 2023 Outstanding Student Achievement in Contemporary Sculpture Award from the International Sculpture Center