College of Arts and Science offers innovative new courses for 2021 Fall Term
The College of Arts and Science is the largest and most academically diverse college at USask, with 21 departments, 50 degree programs and 16 certificate programs
By Shannon Boklaschuk
As the University of Saskatchewan (USask) community prepares for the 2021 Fall Term, the College of Arts and Science is offering a wide variety of exciting and innovative new courses to undergraduate and graduate students.
The College of Arts and Science is the largest and most academically diverse college at USask, with 21 departments, 50 degree programs and 16 certificate programs. As outlined in its plan to 2025, the college seeks to equip its students with the skills, knowledge and cultural competencies needed for the challenges and opportunities of the 21st century.
An example is a new course that will be offered by the college's Department of Indigenous Studies this fall—INDG 216: The Presence of the Past in Contemporary Indigenous Life—co-created by Dr. Winona Wheeler (PhD), Dr. Allyson Stevenson (PhD) and Dr. Robert Alexander Innes (PhD). Through lectures, readings, discussions, assignments and guest speakers, students will gain a deeper understanding of selected current issues by interrogating them in their historical contexts. Stevenson, a faculty member in the department and the Gabriel Dumont Research Chair in Métis Studies, will teach the class.
"Teaching this course this year feels especially significant after the findings of unmarked graves near the residential schools and the ongoing discussions around the importance of Indigenous knowledges of history," she said.
"While there are many topics that will be covered in the course from an Indigenous historical perspective, recent events have shone a spotlight on why knowing and understanding the past remains relevant. Indigenous Peoples have retained a strong sense of the past that informs their responses to current challenges, and this course will highlight Indigenous voices, perspectives and methods for recording, interpreting and writing about the past. What sets this course apart is that is begins with contemporary Indigenous issues, many of which are contentious, and looks backward to examine the historical roots through an Indigenous lens."
Stevenson said the course will ground the students in an understanding of Indigenous historical consciousness, which will then enable them to gain a critical understanding of contemporary issues.
"We will build on this knowledge by exploring issues such as the historical roots of racism in health care, the Sixties Scoop and the overrepresentation of Indigenous children in child welfare systems, the Landback movement and Indigenous land rights, treaties, hunting and fishing rights, to name a few."
In the Department of History, Dr. Kathryn Labelle (PhD) will teach HIST 432: Early North American Ethnohistories. The course will focus on both the historical and methodological implications of ethnohistory, a field that was first developed in the 1950s by American settler-scholars interested in combining archaeological, anthropological and historical approaches to Indigenous history, she said.
"Today, it goes beyond these interdisciplinary interventions and provides a model for conducting research about and, most importantly, with Indigenous Peoples," said Labelle.
Labelle's research centres on the Wendat/Wyandot/Huron communities of North America, with particular interest in settler-colonialism, Indigenous identity and the experiences of women from the 17th century to the present. She said the new course she will teach is about "creating community both within the classroom and outside of it," and it will foster "a supportive and inclusive space for reciprocal learning and circular research strategies."
"This class is part of a decolonizing effort by the history department to highlight the scholarship of Indigenous historians and Indigenous histories. It will include a number of guest speakers who are leaders within the field," she said.
In the Department of Geography and Planning, Dr. Ehab Diab (PhD) will teach a new graduate-level course—GEOG 881: Land Use and Transportation Planning—that will introduce emerging land use and transportation planning issues, policies, trends, modelling and analytical tools. It will focus on the areas of land use and transportation systems integration, public transport planning and operations, and planning for active transportation and shared-mobility options.
"The course will put emphasis on the importance of land use and transport systems integration to achieve the overarching goals of improving the community wellbeing and quality of life," said Diab, who recently received a grant to investigate the impacts of public transit system disruptions.
As part of the class, students will learn how to adapt evidence-based approaches to evaluate land use and transportation systems performance. Diab said the course has been designed to touch on many areas of interest to students as well as to professionals working in the field.
"Land use and transportation planning is central for addressing many concerns that range from social equity and housing issues to residents' health and wellbeing issues, which will be discussed in the course," he said.
In the Department of Mathematics and Statistics, Dr. Li Xing (PhD) will teach a cutting-edge new class on machine learning—STAT 447/846: Statistical Machine Learning for Data Science.
Machine learning—which draws upon disciplines such as mathematics, statistics and computer science—is a form of artificial intelligence that allows computers to learn how to solve problems on their own. Based on a mathematical and statistical theory foundation, the course will cover a series of statistical methods for supervised and unsupervised learning, focusing on applications to real data using statistical software.
"This course is being created to address the latest developments in modern statistics. Statistical machine learning is an emerging field that blends traditional statistical methods with parallel developments in the computational sciences. It is a rich field containing a critical toolkit, which shows a great capacity to handle large-scale complex data," Xing said, noting the course is the first of its kind at USask.
"Due to its high capability, there is a great demand for recruiting statistical data scientists to work on real complex data; the rapid developments in data collection technologies have led to real-world data being more abundant and complex. It is thus urgent that we provide training to our students in these advanced methods."
For more information about the various course offerings available during the 2021 Fall Term, please consult the class search website.
For more information about the student experience in the College of Arts and Science, please visit the college website.
---
Related Articles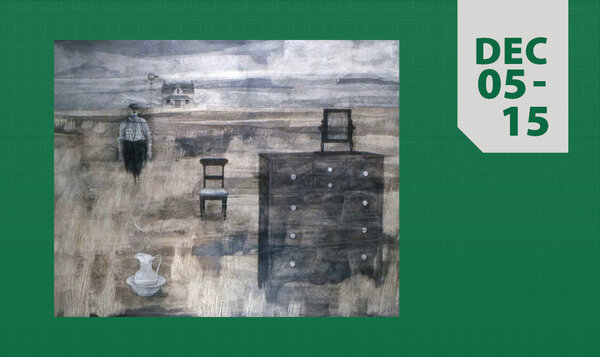 A collaborative exhibition by USask students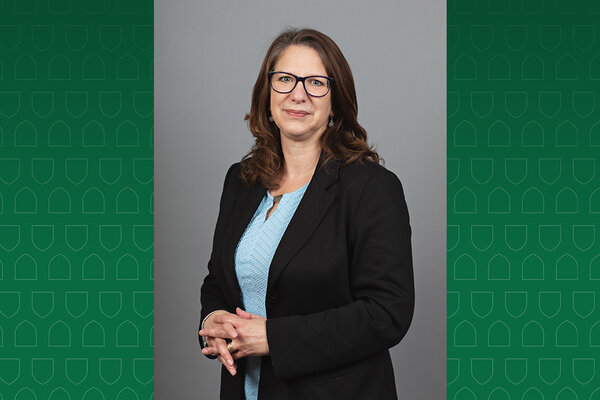 Department of Anthropology professor will serve a 13-month term on the College of Arts and Science leadership team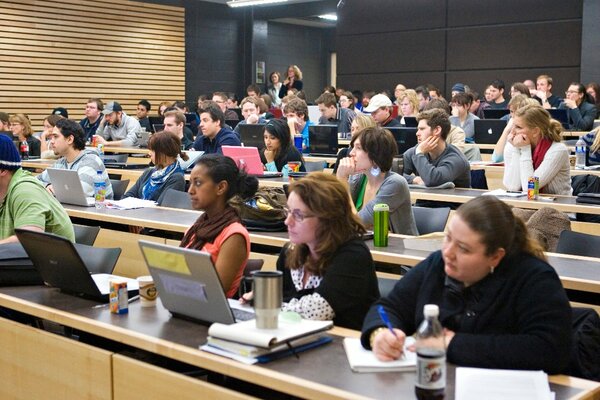 Dr. Loleen Berdahl (PhD), Dr. Simonne Horwitz (D. Phil), and Dr. Cheryl Troupe (PhD) are inaugural recipients of the new award