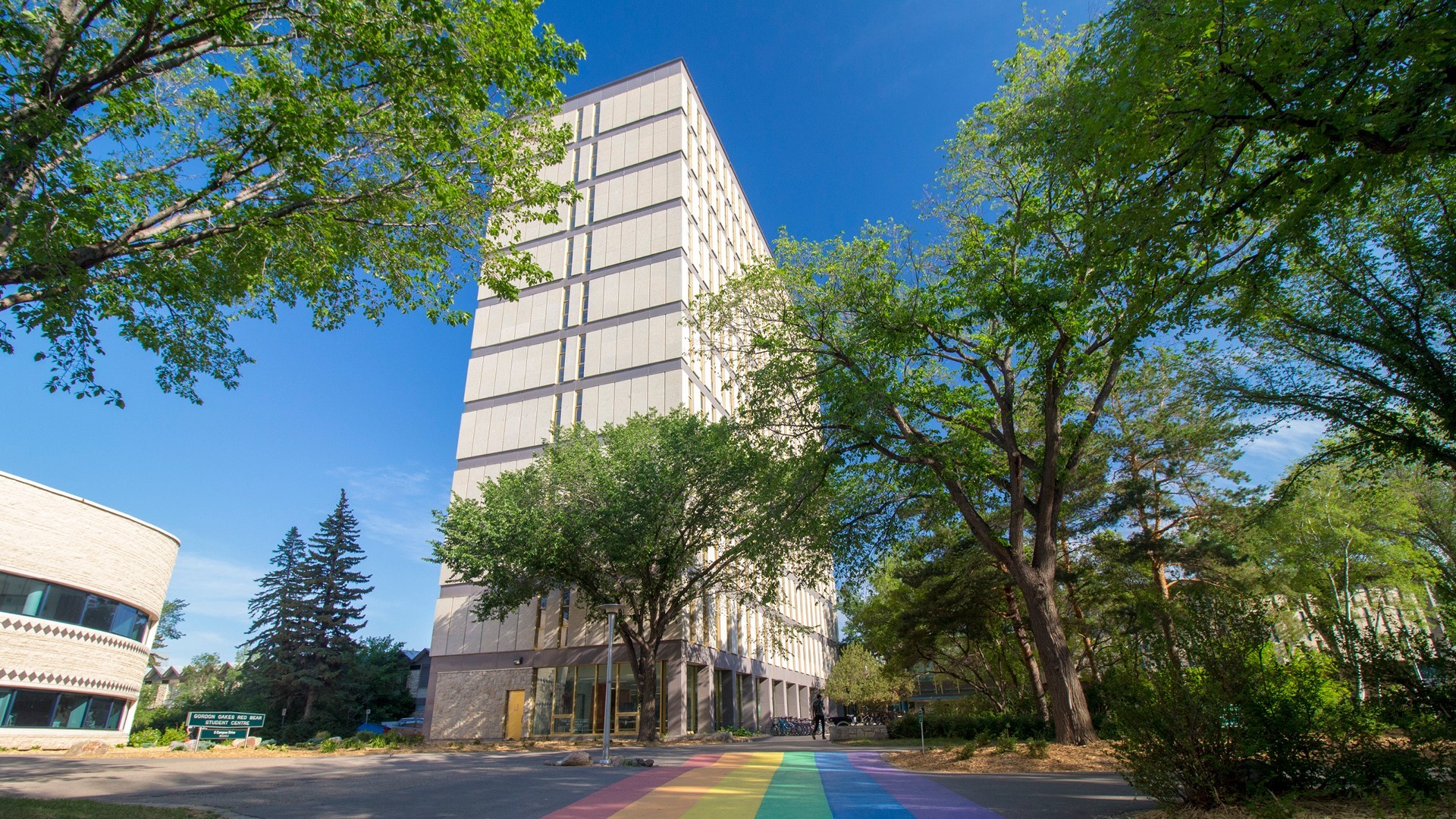 'A great learning environment': USask's MFA in Writing community celebrates program's 10-year anniversary
About a dozen books have been published and more than 50 people have graduated during the program's decade-long history
By Shannon Boklaschuk
An acclaimed University of Saskatchewan (USask) graduate program that has helped launch the careers of award-winning writers from Canada and beyond is celebrating its 10th anniversary this year.
The MFA in Writing Program, housed in the Department of English in USask's College of Arts and Science, has been lauded for pairing students with established writers for mentorship opportunities.
"From what I can see, it has worked very well: authors get to work with highly motivated students and supplement their incomes at the same time, and the students get the mentorship of many of Saskatchewan's finest writers," said USask Professor Emeritus Dr. Bob Calder (BA'63, MA'65), one of the founders of the MFA in Writing Program. "In this way, the writing community feels, I think, some ownership of the program."
For current student Brandon Fick, the mentorship piece is the best part of the MFA in Writing Program. Fick is working with Saskatoon novelist and USask alumnus Guy Vanderhaeghe (BA'71, Arts'72, MA'75, DLitt'72), an Officer of the Order of Canada and a Governor General's Literary Award winner who is best known for his books The Englishman's Boy, The Last Crossing and A Good Man.
"I don't want to say this is a dream come true, but it's pretty close," said Fick, who grew up in Lanigan, Sask., and earned a Bachelor of Arts (honours) degree in English at USask in 2020. "This couldn't have happened outside the MFA program."
Fellow student Özten Shebahkeget, who grew up in Winnipeg's North End area, earned a bachelor's degree in English at the University of Winnipeg before joining USask's MFA in Writing Program last fall. She recently began a mentorship with celebrated Métis writer Katherena Vermette, author of The Break, and will spend the summer working on a poetry thesis under Vermette's guidance.
"To learn and work with a writer who I admire and who grew up in the same neighbourhood as me has been a great experience," said Shebahkeget.
Calder said the MFA in Writing Program wouldn't have been created a decade ago if not for "the conviction and commitment" of USask President Peter Stoicheff, then vice-dean of humanities and fine arts in the College of Arts and Science. Stoicheff, Calder and USask employee and alumna Sabrina Kehoe (BA'94, MA'00) formed a committee that surveyed other writing programs at Canadian universities and met with representatives from Saskatchewan's active writing community. Others at USask also helped bring the program to fruition.
"At one very critical point—the submission of the program to the College of Graduate Studies and Research—Dr. David Parkinson played a pivotal role in devising a model of the program and presenting it to the appropriate committees," Calder said.
Since the MFA in Writing Program was intended to begin as "a one-person program," it was essential to choose the right person to lead it, said Calder. From the beginning, Calder thought Dr. Jeanette Lynes (PhD)—who holds a doctoral degree in Canadian literature from York University and a Master of Fine Arts degree in creative writing from the University of Southern Maine—would be an excellent candidate for the role.
Lynes is the author of seven collections of poetry, most recently Bedlam Cowslip: The John Clare Poems, the recipient of the 2016 Saskatchewan Arts Board Poetry Award. Her second novel, The Small Things That End The World, was published by in 2018. Her first novel, The Factory Voice, was long-listed for the 2009 Scotiabank Giller Prize and a ReLit Award. Lynes' third novel, The Apothecary's Garden, will be released in 2022.
"She was a respected writer of both poetry and fiction, was qualified to teach literature courses and had taught at Sage Hill, in Saskatchewan, and I knew that she was comfortable on the Prairies. Most importantly, she had the character to understand students, draw them into the writing world while still demanding a high level of achievement," Calder said of Lynes.
"Despite my feeling that Dr. Lynes would be excellent, the English department conducted a very thorough search and interviewed three strong candidates. In its usual fashion, the department had a vigorous discussion but, in the end, it was clear that the best person was Dr. Lynes. In the decade since the MFA began functioning, she has done an excellent job of coordinating the program, championing its students and producing her own excellent writing. It's been exciting to see Sheri Benning, an internationally published author, become part of the program as well."
Lynes, a faculty member in USask's Department of English and the director of the MFA in Writing Program, looks back on the program's first decade with wonderment at how quickly the time has passed. She said the 10-year anniversary is a milestone to celebrate, noting the program now has 53 graduates.
"They've come from across Canada, Finland, the UK, Australia, Ireland and the United States. I'm also proud of the robust number of Indigenous students included in this count, and the current Indigenous students in the program," she said.
Lynes joined USask in 2011 to develop and launch the MFA in Writing Program which, under her leadership, has grown into one of Canada's leading writing programs. She has personally supervised more than 45 MFA students, some of whom have received awards for their published writing; others, meanwhile, have gone on to success in related industries such as editing, teaching, communications and arts administration. Earlier this year, Lynes received the 2021 Outstanding Graduate Mentorship Award, presented annually by the College of Graduate and Postdoctoral Studies at USask.
Another program accomplishment of which Lynes is very proud is the numerous books published during the MFA in Writing's 10 years—about a dozen in total so far.
"Most recently, five graduates have published books; three of these books have been MFA theses," Lynes said. "Two further MFA theses are being published as books—one this year, one next year—along with a book of essays by an earlier graduate coming out later this year."
The first USask MFA in Writing thesis published as a book was nipê wânîn, a poetry collection by Mika Lafond (BEd'06, MFA'14), published in both English and Cree. Recent books by other MFA in Writing alumni include The World is Mostly Sky, by Sarah Ens (MFA'20), a recipient of a 2021-21 USask Graduate Thesis Award; Tiny Ruins, by Nicole Haldoupis (MFA'16); Disappearing in Reverse, by Allison McFarland (MFA'19); South Away: The Pacific Coast on Two Wheels, by Meaghan Hackinen (MFA'16); and The Burden of Gravity, by Shannon McConnell (MFA'17, MA'20).
"Looking back, the students in the program are what make me most proud. The students are the program," said Lynes. "I never cease to marvel at their courage, spirit and dedication to the craft of writing. It's an honour to work with these students and be their advocate—also to celebrate their successes as they go forth and build writing communities of their own in their various regions and locales. There's a beautiful sense of an expanding web of connections. Our fabulous mentors have done much to make the program what it is, too."
Nicole Haldoupis, who received her MFA in 2016, said "there were so many wonderful parts of the program"—including her "wonderful and supportive cohort," the workshops lead by Lynes, and the mentorship she received from fiction writer and poet Dave Margoshes. However, the best part "was getting to work and become friends with Jeanette Lynes," said Haldoupis, who lives in St. John's, Nfld.
"Jeanette was my thesis supervisor, and she also built the program into what it is today. She puts everything into making it a thriving community for her students."
Lynes said the MFA in Writing Program remains much the same as its original inception: it's a two-year, thesis-based program featuring a six-month mentorship with a professional author, many of whom are nationally acclaimed writers and recipients of major literary awards. Instruction in the program is offered in three genres—fiction, poetry and non-fiction—and classes are primarily workshop-based. Several students have also worked with faculty from the Department of Drama on playwrighting and faculty from the College of Education on writing for young readers.
"Since its inception, the MFA has also been deeply committed to community, and to community engagement; this value carries forward in initiatives like the River Volta Reading Series, begun by two MFA students in 2013. Another illustration of community engagement is our annual partnership with the Saskatchewan Writers' Guild in hosting the annual Writing North conference," said Lynes.
"One terrific way the program has evolved is having Dr. Sheri Benning come on board to teach in the MFA since 2017. Dr. Benning contributes enormously to the program in areas like her innovative launching of the River Volta Review of Books, among other things."
Shebahkeget, a current student, said the best part of any MFA program "is gaining a group of colleagues who care about the craft as much as you do."
"Writing is a healing practice for many of us, and to be able to heal with my cohort during these times has been invaluable," she said. "The program also offers many great opportunities to get involved in the writing community. I recently joined the River Volta Review of Books as interviews editor and I'm learning things that I did not expect to in this position, which has been great. I also have to say that Dr. Benning and Dr. Lynes' workshops have been incredible learning experiences and continually reaffirm my decision to enrol in the program."
Current student and fellow River Volta Review of Books editor Fick also noted the program's proximity to "Saskatchewan's rich writing community."
"Despite the pandemic, there is a warm, familial feel to the program and Professor Lynes and Professor Benning provide genuinely caring support," he said.
Lynes said Saskatchewan's literary community has also been important to her own development as a writer, through programs such as Sage Hill Writing. Before joining USask as a faculty member, she served as the writer-in-residence at the Saskatoon Public Library in 2005-06—a year she describes as "transformative."
"I met so many wonderful writers and saw firsthand what a rich artistic culture Saskatchewan possesses," Lynes said. "I wanted to be part of it; it took me five years to return (to the province). Saskatchewan is such a strong province in the arts, and the writing community is amazing."
Shannon McConnell, who graduated from the MFA in Writing Program in 2017, grew up in B.C. and admitted she was "slightly hesitant" to move to Saskatchewan at first. However, the opportunity for mentorship from a Saskatchewan writer "was a huge selling point" in her decision to ultimately enrol in graduate studies at USask.
"The classes, mentorship and guest speakers provided such a great learning environment that I really wish I could go back and do the program all over again; it was just so fun and inspiring," she said.
"The classes and instruction are fantastic—but, when it comes down to it, the MFA community really is the highlight of the program. The community is a really special and supportive group that truly cares about each other. With so many talented individuals you'd expect there to be a lot of competition and rivalry, but that's not the case. Everyone comes from such different backgrounds that everyone wants to help each other succeed. I think this is largely due to the leadership of Dr. Jeanette Lynes, who founded the program and has worked so hard to (create) such a strong community. It's so clear that she truly cares about her students, even once they've graduated, and the community, in turn, is deeply grateful for her dedication."
McConnell said she still considers the members of her MFA in Writing cohort to be some of her closest friends, noting they "developed a lifetime friendship" from their time together in the program.
"Not only that, but it's also been fantastic to continue to connect with and befriend other members of the community even though I've been out of the program for four years," she added. "Saskatoon has such a welcoming writing community, and the MFA fits so well within it. I can't imagine another city having such chemistry between the university and the greater writing community."
A fund to support the MFA in Writing Program was recently created, and donations are now being accepted online. Students, alumni and others can also keep up with news about the program on Facebook and through WinterTide, the MFA in Writing Program's newsletter.
---
Related Articles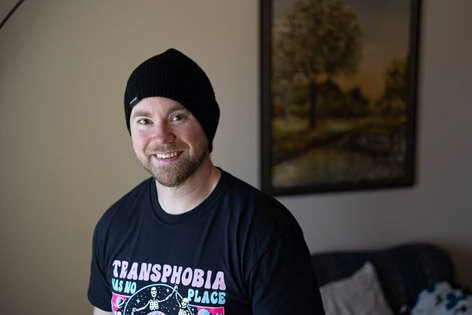 Pottle (PhD'16) is bringing a fresh, much-needed voice to the country's literary landscape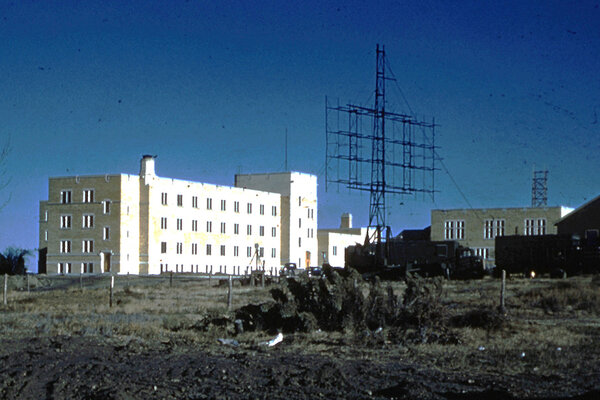 The Japanese surprise attack on Pearl Harbor was detected by radar technology that would later help USask become a leader in space and atmospheric studies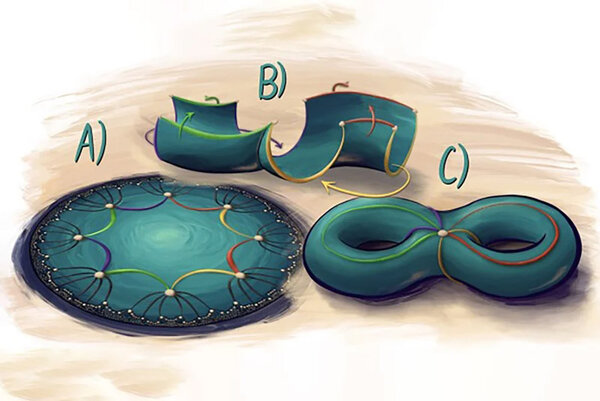 At USask, a mathematician and a musician collaborated to turn a quantum research paper into a jazz performance