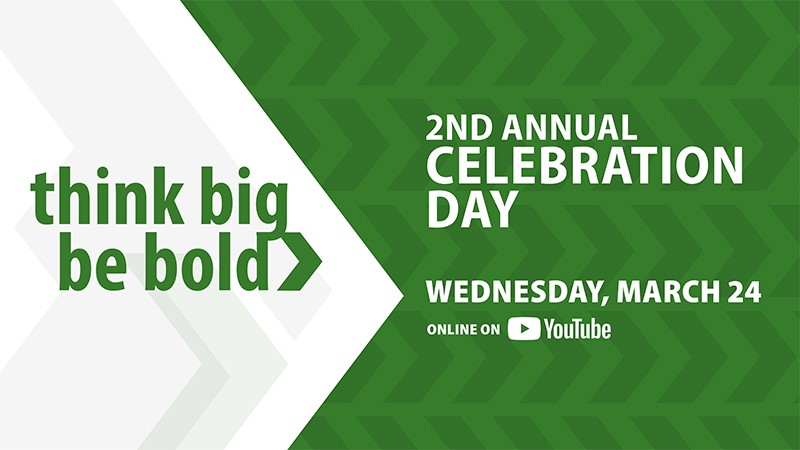 College holds second annual "Think Big – Be Bold" Celebration Day
A video premiered on March 24, 2021, to celebrate milestone achievements for two college commitments
A curriculum renewal panel discussion, a keynote address about MATH 101 and a robotic telescope demonstration were some of the highlights of the College of Arts and Science's second annual "Think Big – Be Bold" Celebration Day.
Due to the COVID-19 pandemic, the event was held online. A video premiered on YouTube at 1 pm on March 24, 2021, to celebrate milestone achievements for two college commitments: Put Students First and New Curricula.
The video can now be viewed at this link.
The playlist for each segment of the video can be found here.
In 2018, the College of Arts and Science launched an innovative new plan to guide the activities and priorities of the University of Saskatchewan's largest college for the next seven years.
Titled Think Big – Be Bold: Arts and Science 2025, the college plan is forward-looking and ambitious. Dean Peta Bonham-Smith noted those characteristics are reflected in the document's title, which also serves as a call to action. Students, faculty, and staff are encouraged to think big about big ideas and to be bold in bringing those ideas to fruition.
"We are a college that is well positioned to be innovative and to help address the needs of today's learners as well as the learners of the future," said Bonham-Smith in a 2018 interview. "One of the strengths of our college is that we are accustomed to working together across disciplinary lines to develop new ideas and to find solutions to pressing issues."
In the new celebration video, which launched on March 24, 2021, Bonham-Smith welcomed viewers from all over the world, noting it has been a very challenging year due to the global COVID-19 pandemic year. She acknowledged the collective trauma and grief that people have experienced. Although we won't go back to the way things were pre-pandemic, and we don't know exactly what the future will bring, there are opportunities for students and faculty members to learn, teach, and research in different ways, she said.
"The pandemic has necessitated us finding different and new ways to think big and be bold," she said.
Reflecting on what the college has achieved over the past year, Bonham-Smith said that there are many accomplishments we can celebrate today: "Adversity has met resilience."
In the faculty panel entitled "Curriculum in the College: Past, Present, and Future," Dr. Steven Rayan (Department of Mathematics and Statistics) interviewed panelists Dr. Simonne Horwitz (Department of History), Prof. Dean McNeill (Department of Music), and Dr. Chris Todd (Department of Biology), and asked them what they felt were the most innovative aspects of their course design or delivery prior to the pandemic, and what were the most innovative aspects of their course design or delivery during the pandemic. The faculty members described what they want to try in the future, and what teaching methods they plan to keep or discard after the pandemic is over.
Study Abroad and interdisciplinary programs manager LaVina Watts led a student panel entitled "Thinking Outside of the Screen." Arts and Science Students Union (ASSU) President Palak Dhillon, ASSU VP Lucas Kobashi dos Anjos, and first-year student Tianna Sangwais shared their stories about what it was like to be a College of Arts and Science undergraduate student during a pandemic year. They talked about living and studying in different countries, and what opportunities they received online that they would not have had in-person. They also talked about the difficult times, such as missing out on social life opportunities and not seeing their professors in person.
The invited keynote address "MATH 101: Year One" was given by Dr. Derek Postnikoff (Department of Mathematics and Statistics), the lead instructor for MATH 101 and a member of the Carnegie Math Pathways Steering Committee. He spoke about the college's curriculum requirements and the new MATH 101 course.
Dr. Daryl Janzen (Department of Physics and Engineering Physics) and student Rina Rast combined daytime and nighttime video of the robotic telescope at the Sleaford Observatory. Rast spoke about her experiences this year using the robotic telescope and demonstrated how it works.
Dr. Joanne Leow (Department of English) concluded the broadcast celebration by thanking Arts and Science students, faculty, and staff for being a part of the college's story. She said the second annual "Think Big – Be Bold" Plan Celebration broadcast will be submitted to the University of Saskatchewan's COVID-19 community archive.
The celebration was made possible by the College Planning Advisory Committee and the college communications and IT offices.
---
Related Articles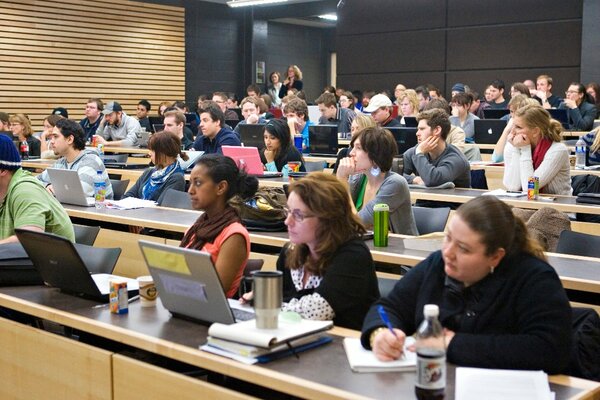 Dr. Loleen Berdahl (PhD), Dr. Simonne Horwitz (D. Phil), and Dr. Cheryl Troupe (PhD) are inaugural recipients of the new award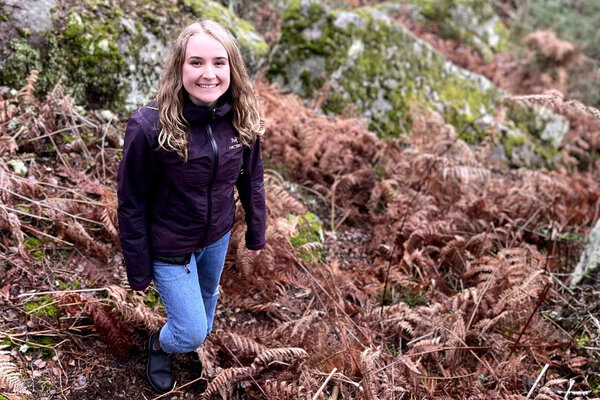 USask biology student Rachel Andres is making plans to continue her love of plant science research at the University of Oxford