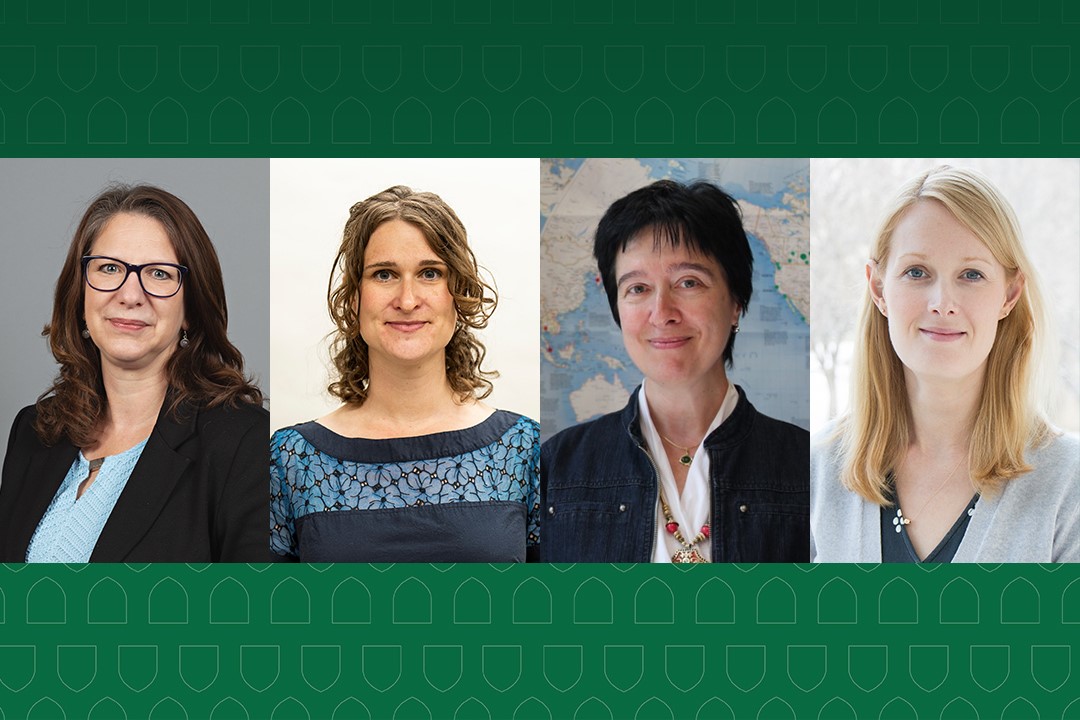 Four faculty members honoured with college research awards
The College of Arts and Science New Research Awards and Distinguished Research Awards are presented annually to faculty members who have had an exceptional impact in their field
The College of Arts and Science is recognizing four faculty members for their outstanding contributions to research, scholarly, and artistic work.
The College of Arts and Science New Research Awards and Distinguished Research Awards are presented annually to faculty members who have had an exceptional impact in their field.
The New Research Awards are reserved for scientists and scholars/artists early in their careers who received their highest degree less than 10 years ago. The Distinguished Research Awards celebrate highly accomplished researchers who received their highest degree more than 10 years ago.
Dr. Pamela Downe (PhD)
Professor, Department of Archaeology and Anthropology
Distinguished Scholar/Artist Research Award
Dr. Pamela Downe's colleagues describe her as a "tour de force" in the medical anthropology field. She combines passion, respect, and skill as she conducts community-engaged research that serves disenfranchised and underrepresented members of society.
Whether she is assisting those facing domestic violence, supporting people affected by HIV/AIDS, helping sex workers avoid dangerous situations, or studying the far-reaching effects of pandemics, Downe's work directly improves people's lives.
Downe has partnered with more than 25 organizations and agencies as she has undertaken research in Mexico, Costa Rica, El Salvador, Barbados, and Canada. She engages face-to-face with people wherever she is needed in the community while helping with issues in participants' lives, both small and large. By bridging the community and the academy, Downe brings rich learning opportunities to students. Her innovative classroom projects have enabled USask students to contribute to meaningful research in their own communities. As a result, she has been the recipient of six awards for teaching excellence in her time at the University of Saskatchewan (USask).
Downe's peers and community partners have also praised her work. Her 2020 book Collective Care: Indigenous Motherhood, Family, and HIV/AIDS was described as "ground-breaking," "inspiring" and "the kind of allyship we have been calling for." Downe's awards and honours include her election as a Fellow of the Society for Applied Anthropology, the Weaver-Tremblay Award in Canadian Applied Anthropology, the AIDS Saskatoon Partnership Award, and a YWCA Saskatoon Women of Distinction Award (Research & Technology).
Dr. Kirsten J. Fisher (PhD)
Assistant Professor, Department of Political Studies
New Scholar/Artist Research Award
Dr. Kirsten Fisher is described by her colleagues as a "rising star in her field" who has assembled an impressive body of work that makes significant contributions to peace and conflict studies. As a political scientist, she employs an interdisciplinary approach as she focuses on issues of global governance and human rights, international criminal law, justice after atrocity, and post-conflict social reconstruction, particularly in Africa.
Fisher, who came to USask in 2017, is the author of Transitional Justice for Child Soldiers and Moral Accountability and International Criminal Law, and she is the co-editor/co-author of Transitional Justice and the Arab Spring. Her articles have appeared in various journals, including International Criminal Law Review, Contemporary Political Theory, Journal of Modern African Studies, Finnish Yearbook of International Law, and International Journal of Law in Context.
In addition to her work on international criminal law, Fisher is considered a leading scholar on child soldiers. Fisher's award nominators note that she has examined an important question in her work, which is of global significance: What is the best approach to understanding and addressing harmful acts committed by child soldiers to support positive peace and social reconstruction in the aftermath of mass atrocity?
Fisher's theoretical work is grounded in her commitment to the value of field research. This continues with a 2020 article published in International Criminal Law Review, a Social Sciences and Humanities Research Council (SSHRC) Explore Grant awarded in 2019, and an application for a SSHRC Insight Development Grant to be included in the 2021 competition to support more field research in northern Uganda, where communities continue to grapple with how to achieve post-conflict and social justice in the aftermath of two decades of conflict and atrocity. Fisher also serves as the student advisor for the College of Arts and Science's new certificate program in politics and law.
Dr. Tara Kahan (PhD)
Associate Professor, Department of Chemistry
New Scientist Research Award
Dr. Tara Kahan is described by her colleagues as "world-class scholar" whose work has had impact at both the national and international levels. Currently the Canada Research Chair in Environmental Analytical Chemistry at USsak, she is highly regarded for her expertise in both atmospheric and indoor chemistry.
Since arriving at USask in 2018, Kahan has published about 12 manuscripts in peer-reviewed journals or books, primarily in society journals considered to be the gold standard for her field, as well as in more specialized journals. Some of these works are part of major, international collaborative research projects that involve travel, field collection of data, and data analysis across different countries.
At USask, Kahan has raised approximately $1 million to support her research, with support through the Canada Research Chair program, a Natural Sciences and Engineering Research Council of Canada (NSERC) Discovery Grant, and the Canada Foundation for Innovation (CFI). Her international research activities have also received financial support through a prestigious Sloan Foundation grant—funding she carried over to USask after she was recruited from Syracuse University.
Kahan is considered a pioneer in the development of a new field of scientific research: indoor environmental chemistry. Of particular note are her USask publications related to kinetic tracking of oxidants and oxidant levels in hospitals, which have the potential to become major influences on both research and practical applications.
Kahan is also highly sought as an invited speaker at national and international scientific conferences; prior to the onset of the COVID-19 global pandemic, for example, she was on track to present her research at seven different conferences in the summer of 2020. Her work tackles questions of direct interest to the public, such as what airborne harmful chemical species might form in our homes or workplaces due to artificial lights or the use of disinfectants. As a result, she is frequently invited to give public-level scientific presentations and conduct media interviews, and she gladly contributes to scientific outreach events of various types.
Dr. Julita Vassileva (PhD)
Professor, Department of Computer Science
Distinguished Scientist Research Award
Dr. Julita Vassileva's research areas involve human issues in decentralized software environments: user modelling and personalization, designing incentive mechanisms for encouraging participation, and facilitating trust in decentralized software applications, such as online communities, social networks, multi-agent systems, and peer-to-peer systems. Impressively, a recent ranking by Stanford University put her in the top 0.66 per cent among all researchers in the world in the general area of artificial intelligence (AI), and she is among the most highly cited applied AI researchers of her generation.
Vassileva's award nominators note that her research "is driven by curiosity and passion for solving real problems that humans face." Her work has been ground-breaking in several areas and she is currently excited about the opportunities that the internet of things (IoT) and ambient computing provide for persuasion and behaviour change and in the ethical aspects of AI systems. There are many beneficial applications of the technologies Vassileva has explored in health care and education, as they can assist in the engagement and inclusion of marginalized groups and provide encouragement and personalized support for people as they learn to live in healthy and environmentally sustainable ways.
Vassileva, who came to USask in 1999, is described by her colleagues as "an exceptionally productive researcher of proven impact." In the past decade, she has published more than 300 refereed research papers that have been cited more than 9,860 times. Nearly 60 papers appear in top journals that bridge human-computer interaction and AI.
Vassileva is passionate about science outreach and about promoting the advancement of women and minorities in computer science. As the NSERC Cameco Chair for Women in Science and Engineering/Prairies from 2005-2011 she developed the Science Ambassador outreach program, which enriches classroom learning in remote Indigenous communities. Among her many honours is receiving a YWCA Saskatoon Women of Distinction Award (Research & Technology) in 2015.
---
Related Articles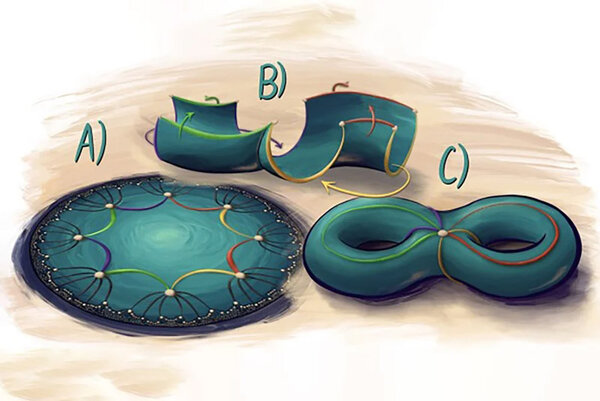 At USask, a mathematician and a musician collaborated to turn a quantum research paper into a jazz performance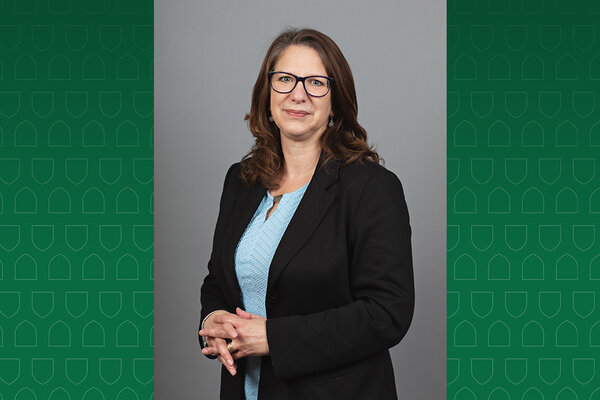 Department of Anthropology professor will serve a 13-month term on the College of Arts and Science leadership team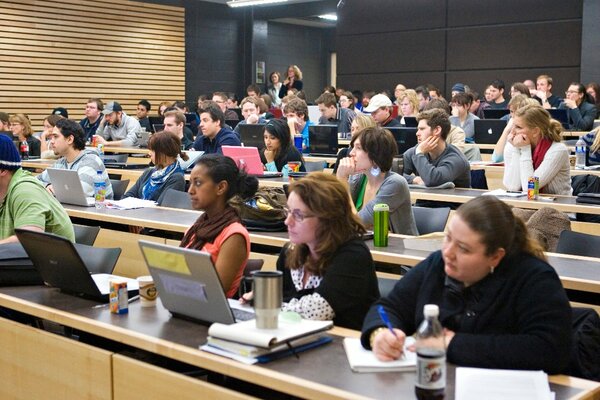 Dr. Loleen Berdahl (PhD), Dr. Simonne Horwitz (D. Phil), and Dr. Cheryl Troupe (PhD) are inaugural recipients of the new award