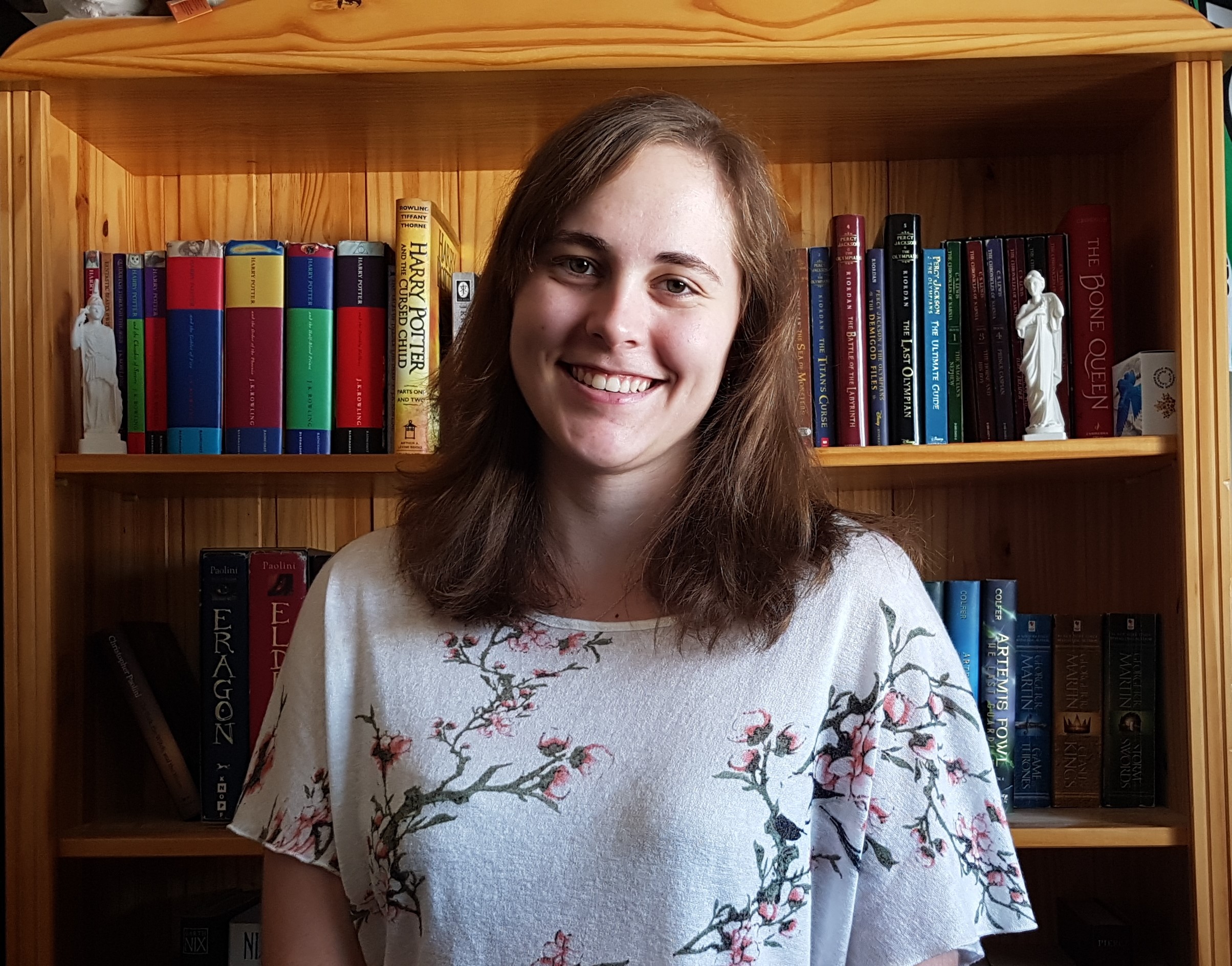 Certificate in Classical and Medieval Latin 'immensely' beneficial for USask alumni
The Certificate in Classical and Medieval Latin is one of 13 certificate programs currently on offer in the College of Arts and Science
By Shannon Boklaschuk
Latin is known as a classical language from times past, but University of Saskatchewan (USask) alumni say studying it has been beneficial to them in today's modern world.
Kendall Bitner (BA'11, BA'14, CCML'15, MA'18) completed the Certificate in Classical and Medieval Latin, offered by USask's College of Arts and Science, in 2015. He said he would recommend the certificate program to any student "with an inclination towards language study."
"On the practical side, a knowledge of Latin can help immensely in learning any of the modern languages descended from it, such as French, Italian, and Spanish," he said.
After completing the certificate, Bitner earned an interdisciplinary master's degree at USask. He is currently pursuing the publication of his thesis and is working as a research fellow for The Canterbury Tales project.
"I found the knowledge I gained earning the certificate to be crucial for my master's studies and research. My thesis was an edition of Ælfric of Eynsham's 10th-century Grammar, which is essentially a medieval Latin textbook for students whose native tongue was Old English," said Bitner.
"My Latin courses were also instrumental in opening up the world of medieval manuscripts to me, which has since become my academic passion and the main current of my research and continued academic involvement," he added.
Dr. John Porter (PhD), a faculty member in the College of Arts and Science's Department of History, played a key role in the creation of the Certificate in Classical and Medieval Latin. He noted that the program has had a "very positive effect" in that it has allowed USask students who are not majoring in Classical, Medieval, and Renaissance Studies (CMRS)—such as those in History, English, Linguistics, Religious Studies, Philosophy, and Art History—"to certify that they are competent to employ classical and medieval Latin sources at the graduate level."
"Being able to employ original sources is crucial in the study of the ancient and medieval worlds; it also brings the material to life, since our students don't read about what Julius Caesar or Vergil or Geoffrey of Monmouth or the Vulgate Bible have to say—they read the actual texts," said Porter.
"It is also a program of which we have always been able to be proud, since our students have received training that has allowed them not only to succeed at the graduate level but to prosper," he added.
Ariel Brecht (BA'16, CCML'16) completed the Certificate in Classical and Medieval Latin in 2016. Brecht said she enjoyed the certificate "immensely," noting she was able to utilize the skills she learned through the program while pursuing some independent research. She has also found employment at USask as a graduate assistant for a Latin instructor.
"If you want to learn Latin, this is the program for you," said Brecht, who is now pursuing a master's degree in history at USask. "Its extensive and immersive program ensures that students achieve a firm grasp of the Latin language. The instructors' level of dedication and involvement is fantastic. They provide you with all the necessary resources to succeed. I also personally found that this program is excellent not only at helping students understand and appreciate Latin but English, too."
Jaclyn Morken (BA'17, CCML'17, MFA'19), another USask alumna, said her courses in Latin were beneficial when she studied abroad in Italy for three weeks as part of a history class. One of her favourite assignments was writing a blog on Latin epigraphy, which enabled her to further engage with the language by learning the complexities of Latin abbreviations.
"It was truly incredible to see Latin everywhere we went, from epitaphs to dedicatory inscriptions to small phrases scratched into medieval church pillars," she said. "My class and I even had the opportunity to visit the Vatican's Galleria Lapidaria, a massive collection of Latin inscriptions."
Morken, who completed the MFA in Writing program in the College of Arts and Science, is currently a USask research assistant and a junior editor for Brink Literacy Project. She is also preparing her MFA thesis for publication, and believes studying Latin has "been invaluable" for her career.
"My Latin courses devoted a great deal of time to teaching the complexities of Latin grammar, which has helped me recognize similar elements in English and better understand English grammar as a whole," she said. "I'm a sharper editor and writer because of this certificate."
The Certificate in Classical and Medieval Latin is one of 13 certificate programs currently on offer in the College of Arts and Science. The complete list of certificate programs can be viewed on the college website.
---
Related Articles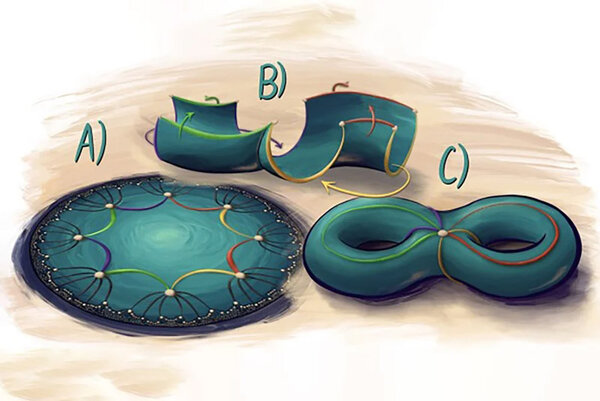 At USask, a mathematician and a musician collaborated to turn a quantum research paper into a jazz performance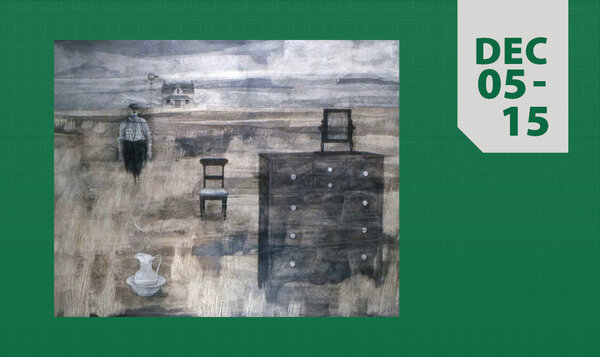 A collaborative exhibition by USask students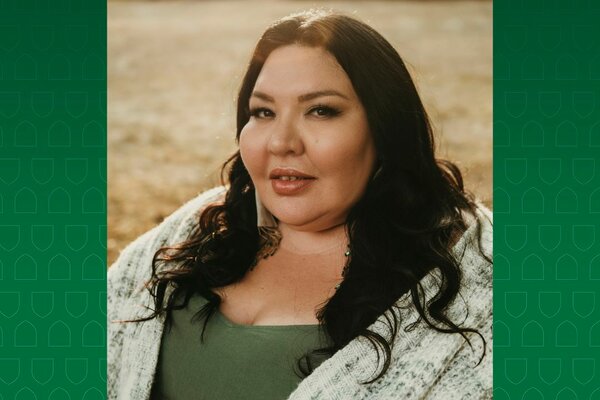 Award-winning poet and photographer Tenille Campbell (BA'07, MFA'12) has been selected as the next Indigenous Storyteller-in-Residence