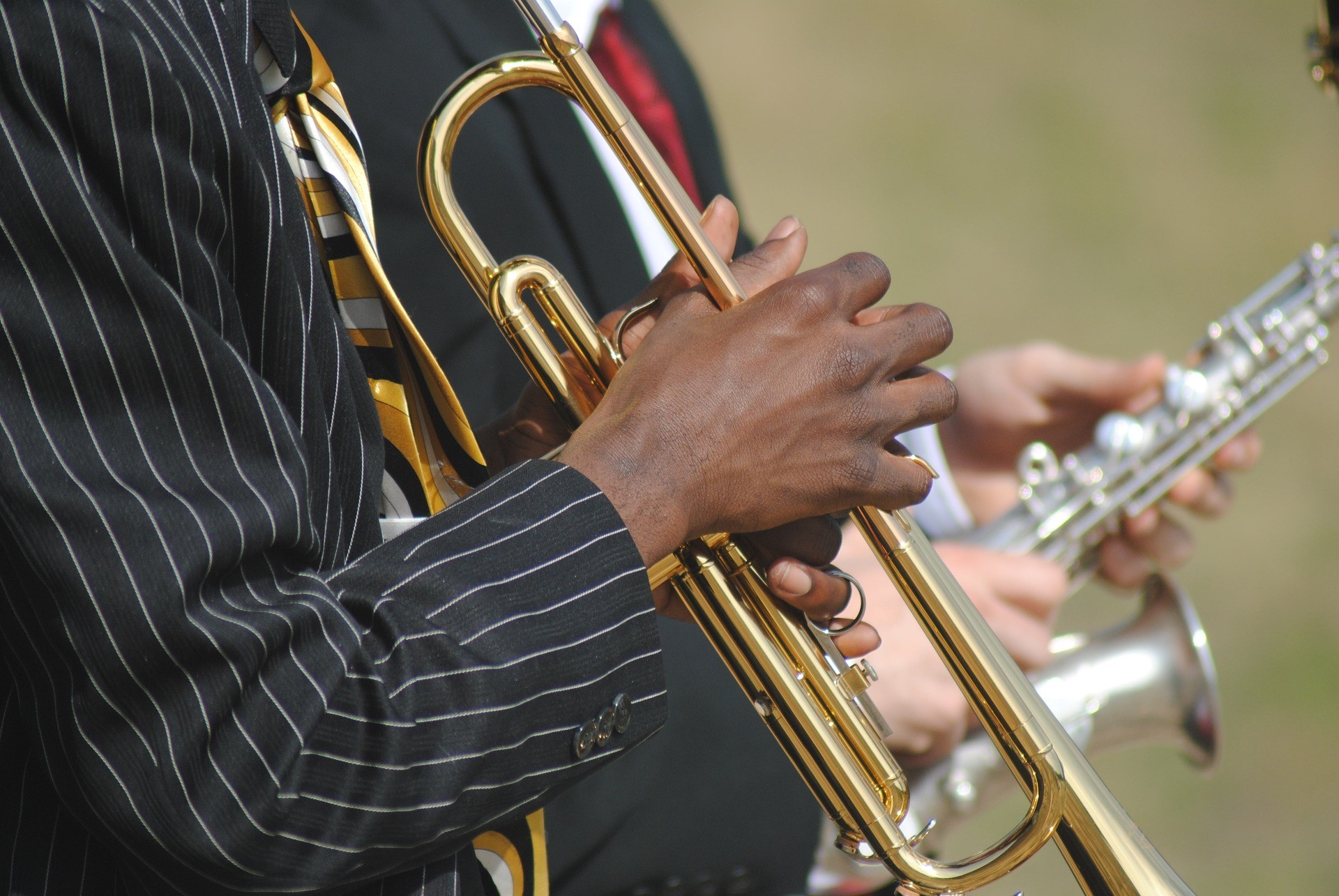 Alumni tout value of USask's jazz certificate program
The Certificate in Jazz, offered through the College of Arts and Science's Department of Music, is a 15-credit-unit program open to all USask students
By Shannon Boklaschuk
Silas Friesen describes enrolling in the jazz certificate program at the University of Saskatchewan (USask) as "one of the best career decisions" he could have made.
Friesen, a Saskatoon-based musician and USask alumnus, said the classes he took to obtain the certificate through USask's College of Arts and Science were all "quite excellent"—particularly the jazz arranging course.
"Up until that point I had only dabbled a little in arranging, but the completion of my first arrangement for jazz orchestra was a bit of a revelation," said Friesen (BMus'17, CJazz'17). "I enjoyed it very much, and soon after the end of that class I was asked to write a professional arrangement for the Saskatoon Jazz Orchestra. That kickstarted a line of work that has continued to this day, encompassing numerous commissions and, most recently, a foray into film scoring."
The Certificate in Jazz, offered through the College of Arts and Science's Department of Music, is a 15-credit-unit program open to all USask students. The primary focus is on jazz music studies, with a three-credit-unit elective option to pursue additional study in jazz or to include creative work from cognate disciplines including, but not limited to, music, English, art and art history, and drama.
Jazz is one of 13 diverse certificate programs currently offered by the College of Arts and Science. A certificate can be taken in conjunction with a degree or on a stand-alone basis.
"There is a growing body of research to support the idea that doing almost any kind of music training and practice is great for any person, of any age. A concise exemplification of this can be found in Dr. Anita Collin's TED talk," said Prof. Dean McNeill, head of the Department of Music and a professor of brass and jazz.
"It may or may not be a coincidence that Dr. Collins' TED talk uses a jazz bass player as the musical example in the related animated video. The study of theory and practice of jazz music, specifically, is to me relevant for people learning quite literally how to improvise their way through life while, at the same time, learning about music through this wonderful stylistic lens called jazz. Related training includes how to improvise, arrange, and perform jazz music as well as learning about jazz history. There is also an opportunity within this certificate to bring together ideas and experiences that students are exposed to while studying other disciplines at USask."
McNeill, a highly regarded trumpet player and the artistic director of the Saskatoon Jazz Orchestra, is the driving force behind the jazz certificate. Alumni credit McNeill's knowledge and influence as factors contributing to their success, lauding McNeill's technical mastery, professionalism, selflessness, and dedication.
"I'd absolutely recommend the jazz certificate. Not only will students get to learn jazz techniques—how to play in a jazz style, improvise, write, lead a band—but (they) will also learn the indispensable skills of how to work in the music business," said Friesen. "The latter skills are absolutely fundamental in our shifting musical and economic landscape, with the dearth of orchestral jobs and the need for artists to be innovating, finding new ways to create and serve those around us."
USask alumnus Rory Lynch (BA'18, CJazz'18), another graduate of the jazz certificate program, said it became clear to him early into his music degree that he wanted to specialize in jazz. Enrolling in the certificate was a direct way to pursue that path, he said.
"The opportunity to connect with like-minded colleagues and mentors and to be immersed in the jazz community—that was an opportunity that I probably would not have got without this certificate program," said Lynch, a tenor saxophone player who now leads a quartet and freelances throughout the city.
"I would definitely recommend the jazz certificate to anyone who is studying at the University of Saskatchewan and wants to dive deeper into the world of jazz. It was an excellent experience that opened a world of possibility for me after my degree was finished."
McNeill said the Department of Music previously had a minor in jazz, but the certificate program offers more flexibility since USask students from any college or school can take it without being enrolled in a specific degree program. Students also have the freedom to pursue the certificate before, during, or after their degree studies.
"For example, one student did a degree through the Edwards School of Business while completing most, but not all, of the jazz certificate courses. Then the student went and worked in the professional world for a while, coming back to USask a few years later to finish up the jazz certificate," said McNeill.
"Students really value this sort of programmatic flexibility, and I really appreciate USask's student-centred thinking when it comes to envisioning how certificate programs in general can be conceptualized and implemented."
After his studies at USask, Friesen went on to complete a Master of Music degree in trumpet performance at the University of British Columbia. He has since moved back to Saskatoon to perform, compose, arrange, and lead various ensembles. Some highlights from the past few years have included playing trumpet with the Vancouver, Saskatoon and Chilliwack symphony orchestras, as well as the Saskatoon Jazz Orchestra. Friesen has also played Hammond organ in Sonia Reid Noble's band, arranged for the Saskatoon Jazz Orchestra and the Saskatoon Youth Jazz Orchestra, studied composition with contemporary Canadian composer Allan Gilliland and, most recently, created a virtual jazz orchestra to perform a suite of his compositions.
While trumpet is Friesen's primary instrument, he also frequently performs and creates with flute, piano, guitar, bass, and percussion. He sees USask's jazz certificate program as having played a key role in getting him to where he is today.
"The jazz certificate, like all good educational experiences, is multi-dimensional. It has led to performing and arranging work, and it's also enriched my life through relationships formed during the certificate, new perspectives on music and musical careers, and the tools to discover my own specific musical aptitudes and interests," he said.
"The mental processes involved in learning to play jazz are applicable across many different disciplines. Learning to create, collaboratively and on the spot, is fantastically useful in relationships of all kinds. In sum, taking the jazz certificate was one of the best career decisions I could have made."
---
Related Articles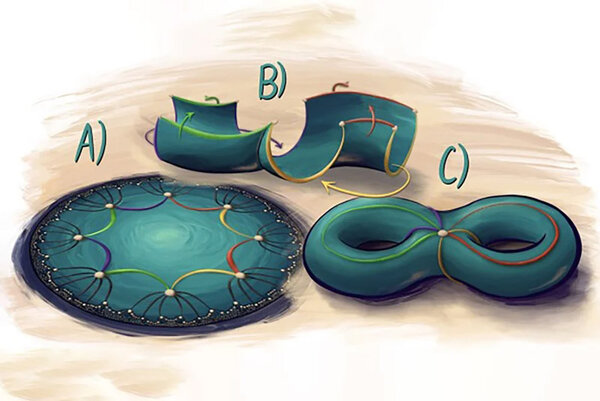 At USask, a mathematician and a musician collaborated to turn a quantum research paper into a jazz performance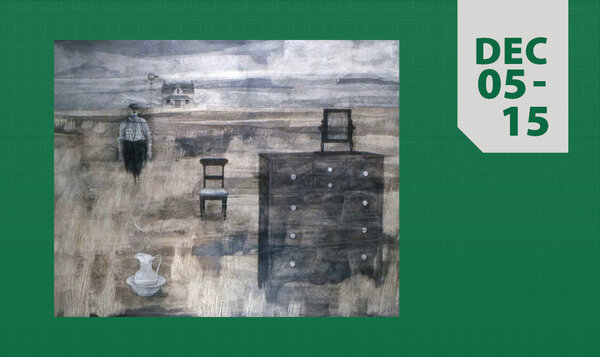 A collaborative exhibition by USask students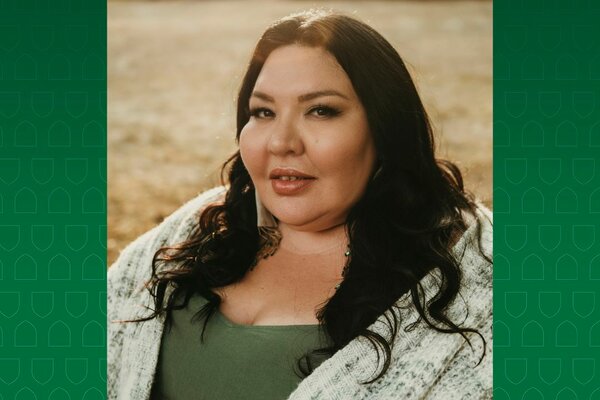 Award-winning poet and photographer Tenille Campbell (BA'07, MFA'12) has been selected as the next Indigenous Storyteller-in-Residence