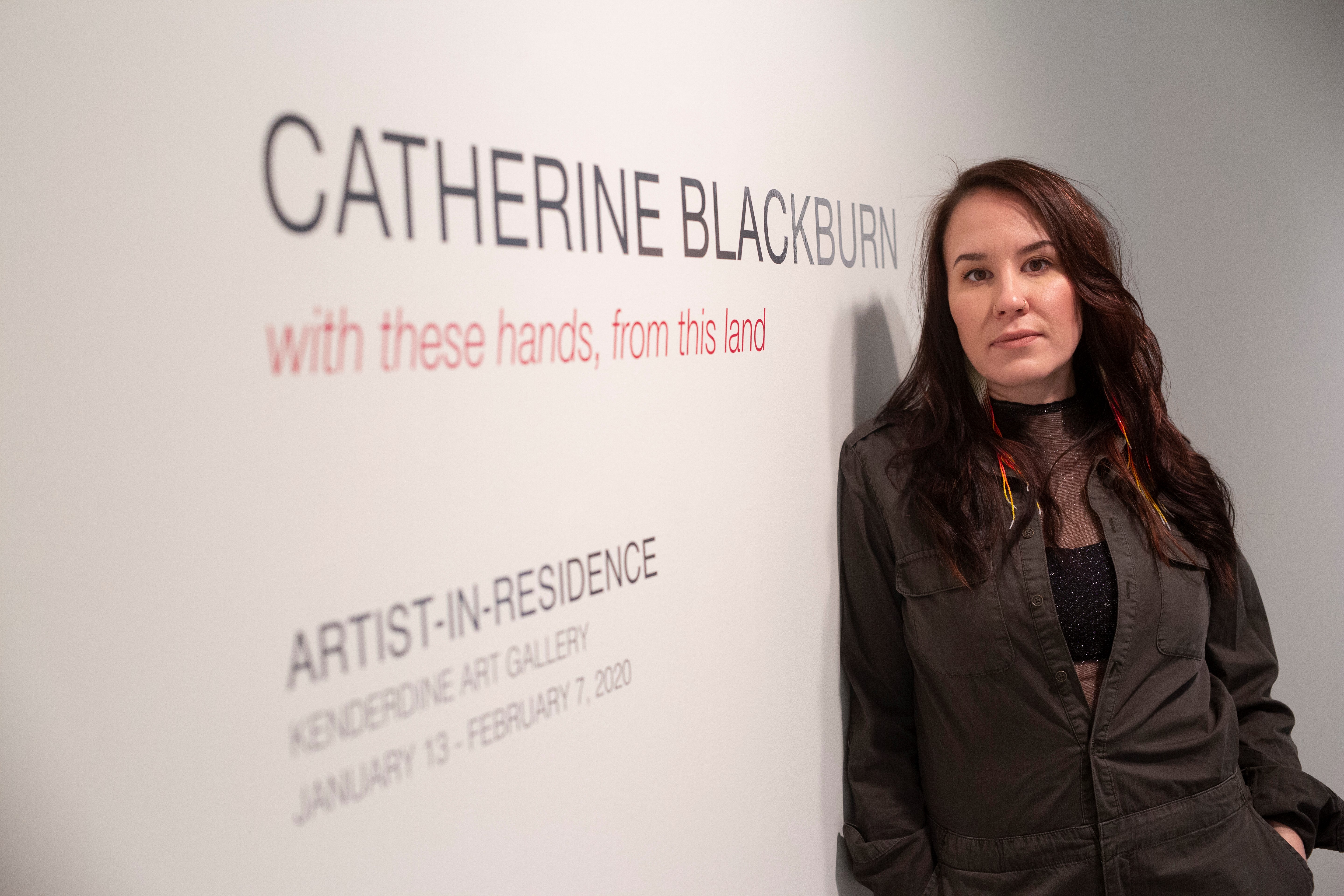 Artist Catherine Blackburn: Blending the traditional and the contemporary
Alumna Catherine Blackburn (BFA'07) returns to the USask campus for a one-month residency and an exhibition at the Kenderdine Art Gallery
By Shannon Boklaschuk
As Catherine Blackburn talks about her artistic practice during an interview at the Kenderdine Art Gallery (KAG), candid family photographs are projected on the wall behind her.
The pictures present an intimate look at family life. Among the images is a decades-old photo of Blackburn's parents on their wedding day more than 40 years ago. Numerous pictures feature Blackburn's grandmother, who has since passed away. The matriarch is seen beading at her home in Patuanak, Sask., in one scene; in another, slices of meat are hung to dry in her kitchen—something that was once a common sight at her house. That particular picture brings a smile to Blackburn's face as she recalls the delicious pemmican her grandmother used to make for her as a youth—dried meat without berries, just the way she liked it. Another photo features a group shot of Blackburn's extended family; yet another depicts Blackburn's great-uncle, a trapper, carrying a lynx.
The slideshow represents what is important to Blackburn and the central themes that influence her work: kinship, community, identity, language, culture, history, land and love. She wanted to feature the photos on the walls to give viewers at the University of Saskatchewan (USask) art gallery "an overall sense" of her practice.
"Also, the personal narrative behind my practice is important for them to acknowledge, because I think that leads into a bigger conversation of identity and perspectives on identities," said Blackburn (BFA'07), a USask alumna who studied studio art in the Department of Art and Art History in the College of Arts and Science.
"I think it's important for people to recognize that this practice just doesn't come from nowhere; there's very specific reasons for why I chose beadwork, why I'm choosing textile work. They can kind of get a sense of that by understanding my family history or my story."
A member of the English River First Nation in Treaty 10 Territory, Blackburn was born in Patuanak, Sask., of Dene and European ancestry. A multi-disciplinary artist and jeweller who now lives in B.C., her practice is centred on contemporary interpretations of traditional Indigenous art forms, merging elements of traditional Dene culture with her experiences of living as an Indigenous woman in the modern world. The histories and legacies of contact and colonization also inform her point-of-view; her mother is a residential school survivor, and Blackburn notes that it was only in 1996 that the last residential school closed in Canada. It was located in Punnichy, Sask.
Blackburn sees working with beads as a form of resistance and as a means of reclaiming identity and sovereignty. She describes her hands as holding ancestral connections, exemplifying "how Indigenous bodies hold power and resurgence."
"Not so long ago, this very art form was banned by missionaries and the federal government as a tactic of assimilation—just as all other art forms of song and dance, along with prayer and language, were," she said. "Indigenous identity was affected to its very core."
Today, Blackburn is looking at Indigenous identity through the lenses of her own lived experience as a woman on Turtle Island in the year 2020. She notes that culture is always evolving, and she acknowledges this change as she seeks to honour the past. On Jan. 30, for example, during a performance at KAG, Blackburn will be gifted a traditional Indigenous marking by artist Stacey Fayant. Blackburn will honour her eyes by receiving markings on each side of her head in Dene syllabics, with a floral pattern from her late grandmother, paying tribute to her family history. The performance, titled Skin Stitched, will involve using a needle and thread to stitch permanent ink into Blackburn's skin.
This blending of the past and the present is evident through all of Blackburn's work. A recent Flare magazine article described Blackburn as "taking traditional Indigenous beadwork to new places." Blackburn herself talks about the relationship between beadwork and using her body as a tool, honouring the "ancestral connection that refers to a cultural history of love and exchange."
"We are here because of the strength, ingenuity and love of those that came before us, surviving off the land using their hands in the same tactile way to protect and honour each other," she said. "Oftentimes I will bead with thoughts of someone, or concentrate on who I am making it for and what it represents. In this way I am beading for someone and beading is a medicine. It holds immense love."
Through a collaboration with the University Art Galleries and Collection, Blackburn is currently serving as artist-in-residence at the Kenderdine Art Gallery, located in the Agriculture Building, until Feb. 7. Visitors are encouraged to visit the gallery and engage with Blackburn as she creates new works for her solo exhibition with these hands, from this land, curated by fellow USask alumna Leah Taylor (BFA'04). An essay written by Canadian art critic Lindsay Nixon will accompany the exhibition—on view from Feb. 7 to April 17—and will be available in the KAG as a take-away piece for viewers.
Since Blackburn's residency began on Jan. 13, many people have come to the gallery to talk to her and watch as she creates new work. Blackburn said people of all ages and from various backgrounds have visited her—including high school and university classes.
"It's been interesting, I think, to be in this building, in this gallery, in this particular space, and the different audiences that I'm pulling during the process of making and the questions that are coming from it," she said. "In that way it's been really inclusive so far and that's been a treat."
Far beyond the USask campus, Blackburn's work has attracted worldwide attention and acclaim, with her pieces showcased in notable national and international exhibitions and on fashion runways. She has received numerous grants and awards for her work, including the Saskatchewan RBC Emerging Artist Award, the Melissa Levin Emerging Artist Award and a publication in Vogue online magazine, as well as inclusion on the 2019 Sobey Art Award longlist. The Sobey Art Award is considered to be Canada's preeminent contemporary art prize, and Blackburn still gets shivers down her spine when she talks about receiving that recognition.
"I must say it was a wild moment for me," she said. "I can remember vividly when I first saw Nadia Myre's work and read an article about her winning the Sobey's, now a few years back. I thought, 'Wow.' What an inspiration for me to see this powerhouse Indigenous woman creating work with such power and being recognized on that level for it. Being listed among this level of talent is truly an honour."
"Powerhouse" is also a word that curator Taylor uses to describe Blackburn. Taylor notes the "incredible exposure" Blackburn's work has had in Saskatchewan during the past few years with her touring solo exhibition New Age Warriors. Since Blackburn is an artist in high demand, Taylor was thrilled that Blackburn was able to return to her alma mater and take on a full-month residency at KAG.
"I admire her ability to create contemporary artworks that are closely related to her personal and familial experiences and cultural background," said Taylor.
"She effortlessly and unapologetically moves between mediums to bring contemporary dialogues that incorporate elements of her traditional Dene culture, creating new interpretations of these traditional Indigenous art forms. I've been familiar with her practice for the past seven or more years and it's been exciting to watch her art career grow, both nationally and internationally. Most recently, she was included in the important exhibition Àbadakone now on view at the National Gallery of Canada."
Blackburn sees her work in jewelry and her practice as a visual artist going hand in hand. They are inextricably linked, she said, in that all mediums of Indigenous adornment—such as traditional tattooing, piercing, beadwork and garment making—"have always been a labour of love and art forms."
"Prior to contact and colonization my ancestors were busy making art from the land: sewing needles out of bone, clothes out of animal hides and adornment using porcupine quills and animal sinew. It's important that my work speaks to this land-based love, and beadwork adornment is one way I am active in survivance and also resistance," she said.
"I guess my hope is that my work is an ode to the traditional while creating a space that speaks to my experiences as a contemporary Indigenous woman. This representation is so important in all aspects of mainstream society that misrepresent—or not represent—Indigenous culture and people. It's very important that I address that through my work."
---
Related Articles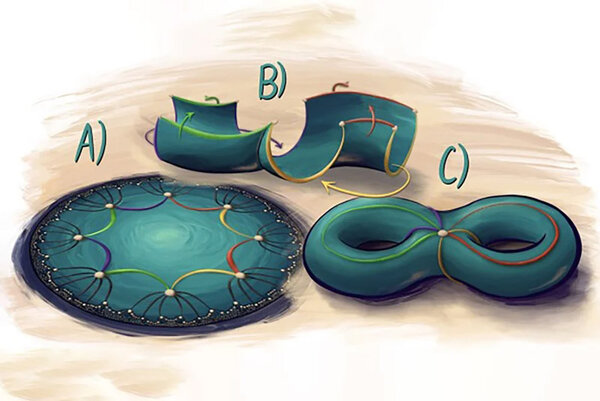 At USask, a mathematician and a musician collaborated to turn a quantum research paper into a jazz performance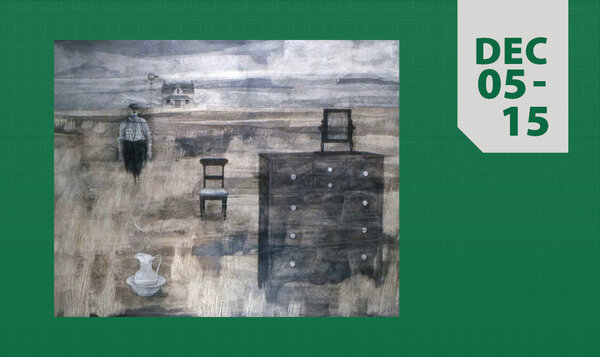 A collaborative exhibition by USask students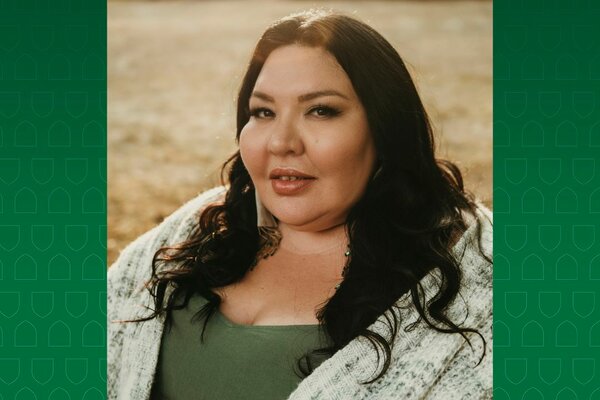 Award-winning poet and photographer Tenille Campbell (BA'07, MFA'12) has been selected as the next Indigenous Storyteller-in-Residence