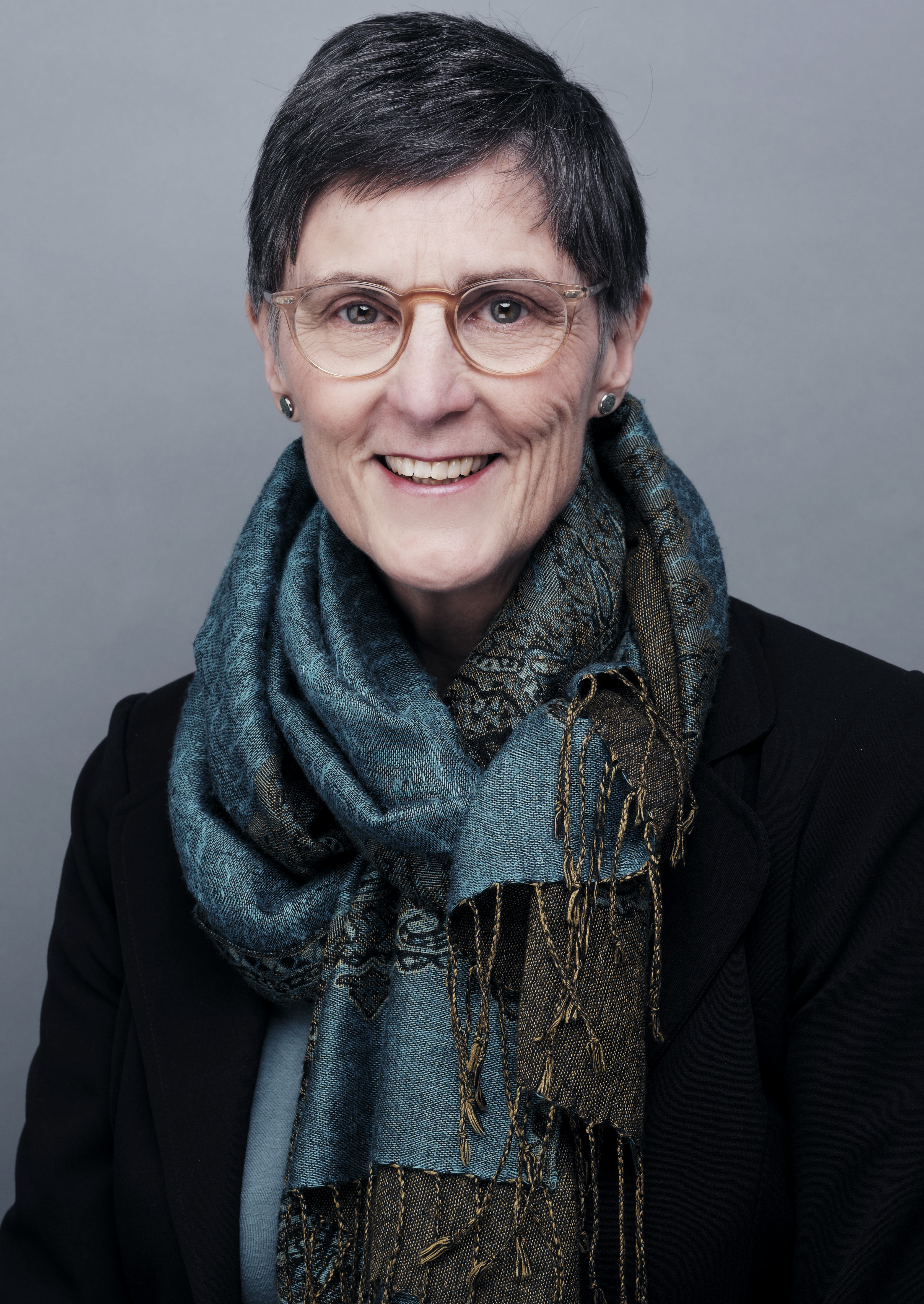 Poetry and Palaeolithic Cave Art: MFA in Writing Student, Susie Hammond, Reflects on Prehistoric Practices for Navigating the Anthropocene
In July 2019, The Masters Trust Committee awarded Susie Hammond the annual Edney Masters Scholarship in support of her poetry thesis research, recognizing her as an outstanding candidate due in part to her overall commitment as a global citizen.
In July 2019, The Masters Trust Committee awarded Susie Hammond the annual Edney Masters Scholarship in support of her poetry thesis research, recognizing her as an outstanding candidate due in part to her overall commitment as a global citizen.
The Dick and Mary Edney Masters Scholarship for International Understanding through Humanities and Fine Arts was initiated in 2015 by Professor Emeritus David Edney in honour of his parents, Richard H. Edney (1911-2006) and Mary Edney (1914-2011). The aim of the annual scholarship is to enrich the cultural life of Canada by promoting the study of other cultures.
When visiting Victoria in December 2019, Susie was interviewed about the impact of the award by Marianne Goodrich, visual artist and member of the Victoria Arts Council.
Susie, how did you come to University of Saskatchewan's MFA in Writing program?
In 2014, I prepared to fulfill a lifelong dream and return to school for an MFA. I was drawn to graduate school at the University of Saskatchewan by the School's receptivity to interdisciplinary work and the strength of its programs in women and gender studies and environmental studies. Also, a major attraction was the MFA in Writing department's commitment to cultivating a diverse writing community including through its mentorship program.
What does receiving this scholarship mean to you and your writing career?
It's a wonderful affirmation of my work to have been chosen for this great honour! In addition to the benefit of the financial support, the award endorsed my project's potential relevance and the viability of its interdisciplinary scope. My poetry frequently examines cross-cultural and transnational intersectional eco-feminist themes informed by science, the humanities, and the arts, and the award has encouraged me to continue exploring these themes.
Tell us about your project and its impetus.
My project is a collection of poems inspired by the cave paintings of Southern France. In 2017, I visited two of France's Upper Palaeolithic caves including an original still open to the public. I was moved by the paintings' palpable respect for and attention to nature and their relational, organic aesthetic. But there was more. Images in painting and poetry are aesthetic equivalents. I was moved to research what I experienced, drawing on evolutionary theory and feminist methodology, as well as cognition, archaeology, and aesthetics, and to apply findings to poetic craft.
What I was drawn to includes apparent multisensory perception and cognition embracing sequential and lyrical logic, and the prehistoric community's evident social cooperation suggesting gender egalitarian coincidence between what feminist scholar, Cindi Katz, terms "the social relations of power and production," a phenomenon continuing to challenge contemporary transnational society.
Contours is the collection's working title. I borrowed its cartographic use from Katz but in the course of researching and writing the collection, I found the term is used in many disciplines and came to appreciate its dynamic connotations. Etymologically, the root of contour references turning and change.
I think of the poems as connection points in time and space on Earth, for possible wayfinding through the terra incognita of our human journey.
What is the objective of Contours?
Contours asks what we can learn from Upper Palaeolithic deep time, an era extending from around 40,000 to about 10,000 years ago, that might help us navigate the Anthropocene. Though the full relevance of artefacts like the cave paintings may never be known, and other Palaeolithic artefacts are as yet undecipherable, nonetheless they speak eloquently of human communication, cooperation, and bioliteracy. Contours' goal is to create reflections that might attune us to these messages in service of evolutionary resilience and cultural equality in the Anthropocene.
What doors is this award opening?
Receiving the award has presented possibilities I wouldn't otherwise have imagined. For instance, the head of MFA in Writing, Dr. Jeanette Lynes, who was so supportive through the scholarship application process, has encouraged me to apply for fellowships and residencies to continue the research and writing.
The scholarship includes making public presentations of findings, especially to Canadians. To begin, I gave an October 2019 reading of thirteen poems reflecting Upper Palaeolithic culture at University of Saskatchewan's Eclectic conference.
In 2020, I'll present at McGill's English Graduate Studies Excavations conference, and at the Association of Literature, Environment and Culture in Canada conference hosted by University of Saskatchewan. I've also been invited to participate in a major feminisms conference in Dublin, Ireland, where symbolic expression of deep and contemporary time are among the issues prehistoric scholars and contemporary global activists will address in their keynotes.
How will the travel component of the scholarship help your research and writing?
I've been invited to be a visiting researcher in February 2020 at France's Musée National de Préhistoire in the town of Les Eyzies, which is in the same valley as the caves on which Contours focuses. I will return to do research and revisit those caves, to be present with and attend to the Upper Palaeolithic art and artefacts again. Being present and paying attention are practices essential to capturing detail and context necessary for creating poetry. I especially appreciated the importance of those practices this past summer writing the first draft of Contours while enjoying the singular privilege of being mentored by Canadian poet Karen Solie.
Any final thoughts?
I'm grateful to be among a welcoming community of new friends in Saskatoon, and a creatively strong and diverse cohort in the MFA in Writing, which is supported at every turn academically, administratively, financially, and professionally.
For more information, see
https://artsandscience.usask.ca/english/graduates/students.php
---
Related Articles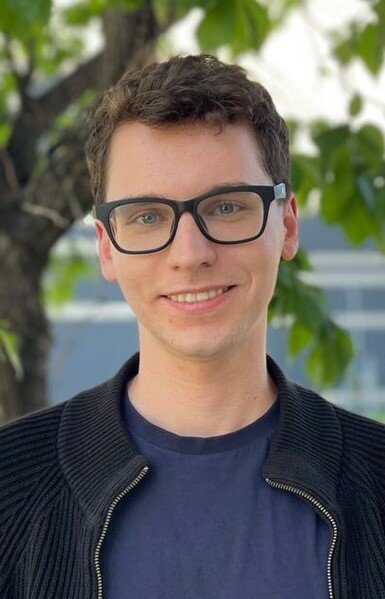 Owen Schalk talks about the importance of community engagement in the MFA in Writing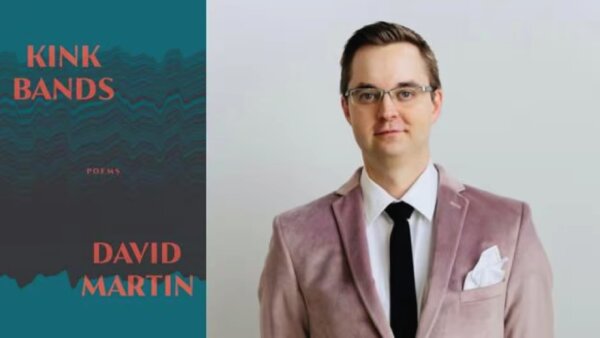 Join the MFA in Writing for a talk by Canadian author David Martin.