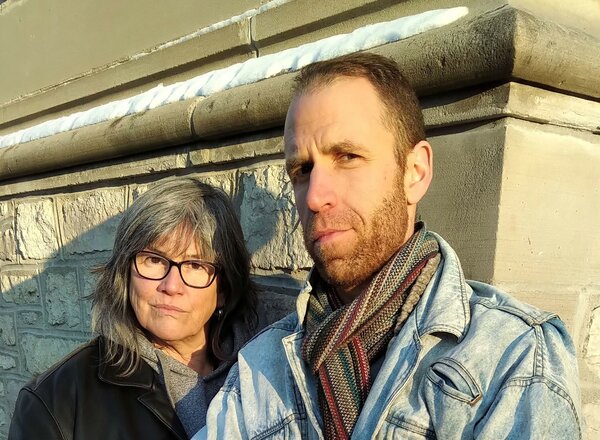 Yvette Nolan (left) and Joel Bernbaum (Photo: Supplied)
Talk by USask graduate students Joel Bernbaum and Yvette Nolan about their production Reasonable Doubt
Date: Monday, January 27, 2020
Time: 5 - 6 pm
Location: Henry Woolf Theatre (Room 161), John Mitchell Building, University of Saskatchewan
About Reasonable Doubt:
Reasonable Doubt is a new documentary play that sets the stage for honest dialogue about relationships between Indigenous and non-Indigenous people in this province, following the tragic death of Colten Boushie in 2016.
Reasonable Doubt will have its world premiere at Persephone Theatre from Jan. 29 - Feb. 12, 2020. The show was created by Joel Bernbaum and Yvette Nolan, with original music by Lancelot Knight.
Bernbaum, who has a background in journalism, interviewed more than 200 Saskatchewan residents for the verbatim play (which is also referred to as a live documentary). A verbatim play is comprised of word-for-word quotes, so all of the words in Reasonable Doubt were spoken by real people in our community during interviews with Bernbaum.
Persephone Theatre is providing a special ticket offer for USask students, faculty and staff. A discounted $15 ticket to Reasonable Doubt can be booked using the promo code UofS by calling the box office at 306-384-7727 or by going online to persephonetheatre.org.