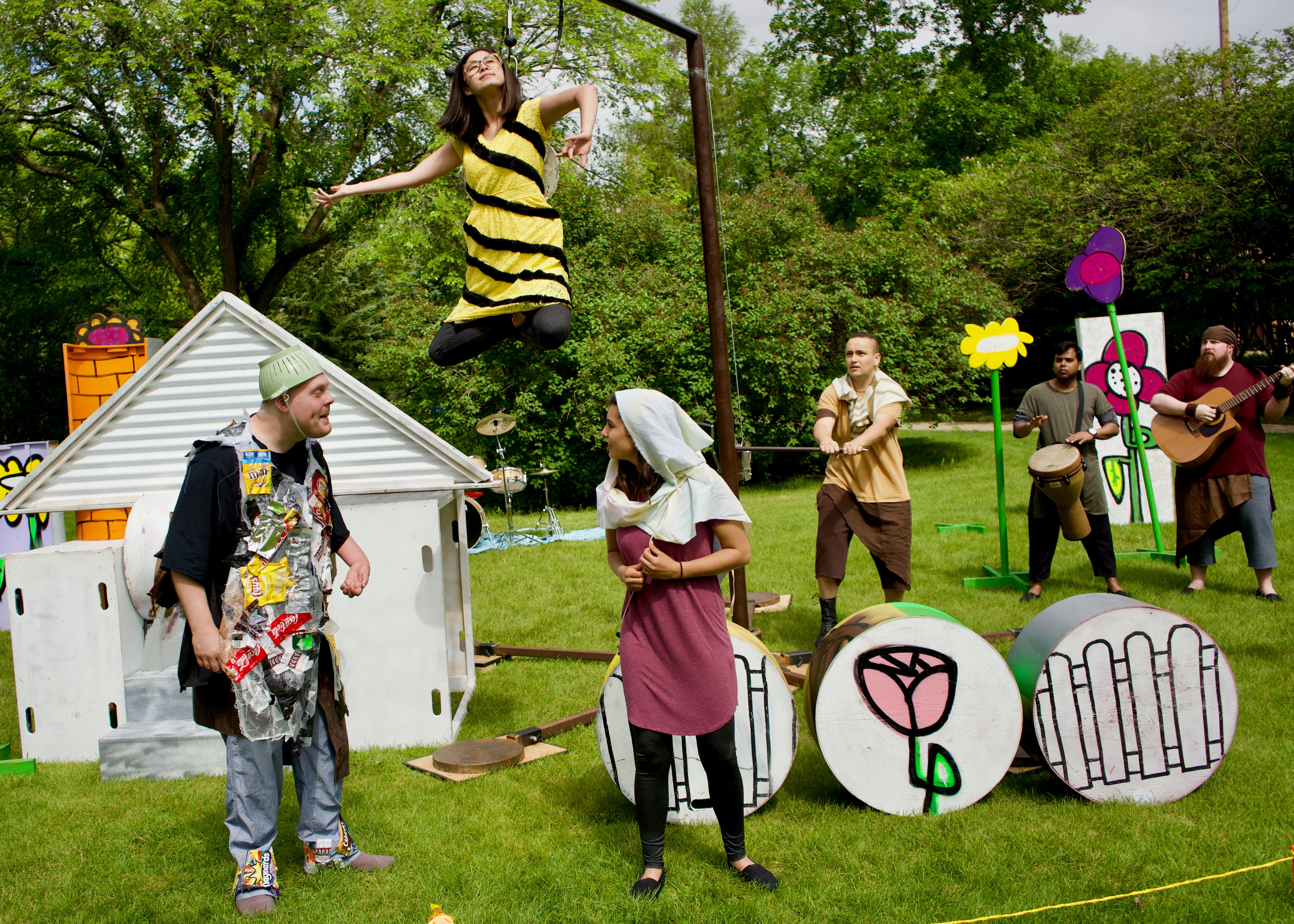 'There's something really special about the company': USask student, alumna land roles with Theatre in the Park
The Young Ones, written by playwright Yvette Nolan, address issues around climate change and environmental responsibility
By Shannon Boklaschuk
A graduate of the University of Saskatchewan (USask) drama program and a current theatre student say they're excited to bring free performances to Saskatoon's public parks this summer.
Megan Zong received her Bachelor of Fine Arts degree (honours) in 2017. Zong and College of Arts and Science student Michael Martin are two of the cast members in Sum Theatre's upcoming production of The Young Ones.
"There's some really special about the company," said Zong, who has previously worked with Sum Theatre's Theatre in the Park.
For the last seven summers, Sum Theatre has brought live, professional theatre performances to local parks for free. The goal of Sum Theatre, which was co-founded by Joel Bernbaum and USask alumna Heather Morrison (BFA'08), is to build community through theatre experiences for everyone.
Zong noted Sum Theatre addresses important, timely topics with its productions and also focuses on community engagement.
"It's really theatre for the people in that it's accessible," she said. "That's a huge thing with theatre, I think, in the city. Not everyone can afford a fifty-dollar ticket to see theatre, and so it opens the doors to everyone in the community to come and watch and enjoy."
The Young Ones is an original story created by playwright Yvette Nolan, who taught within the College of Arts and Science's Department of Drama and the wîcêhtowin Aboriginal Theatre Program as part of the Interdisciplinary Centre for Culture and Creativity (ICCC) Aboriginal Fellowship in Creativity.
The family friendly show addresses climate change and environmental responsibility. It is a futuristic story that takes place in a world where the land is ravaged by drought and the sun is too hot. The show also features music, puppetry and audience participation, and ASL (American Sign Language) interpreters are integrated into the performance.
Zong said The Young One—a character played by Mara Teare—goes on a journey of discovery to help find the answer of how the Earth can be healed.
"She's going on this search for the answer and then comes across a lot of these creatures—plants, animals along the way—and I think, at the end, she ultimately finds one of the solutions as to what we can do to heal the Earth and survive in the new world," said Zong.
Like Zong, Martin has previously worked with Sum Theatre. In 2018, he had a role in the Theatre in the Park production of Queen Seraphina and the Land of Vertebraat.
"It's a great place to work. Joel Bernbaum always creates a really great environment to work in," said Martin. "Everyone feels safe and comfortable and we can really just play—which is something that sort of gets lost, I feel, in a lot of other theatre productions in buildings and stages."
Martin said there are differences between performing in a park and starring in a show on a traditional theatre stage. Projecting one's voice and ensuring the audience understands what's happening in the play is even more important outdoors, where there is no physical structure to amplify the sound, he said.
"Just being outdoors makes you much smaller," he added. "The clouds and the trees and the whole environment around you, it kind of makes you tiny. So you have to be bigger when you're out there."
Martin, who is enrolled in online classes while he works on The Young Ones, hopes to receive his degree during USask's fall 2019 convocation ceremonies. He describes his undergraduate experience in USask's Department of Drama as "amazing."
"The instruction at our drama department is fantastic," said Martin. "It sort of depends on you to get as much as you want out of it—but, if you apply yourself, then you can really learn a lot from our instructors. We have some excellent instructors."
The Young Ones will be performed in 24 different parks around Saskatoon from July 2 – 25. The dates, times and park locations are available online.
---
Related Articles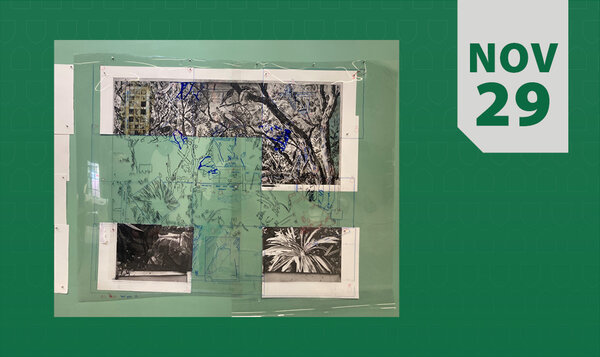 A talk by visiting artist Jillian Ross, master printer and founder of Jillian Ross Print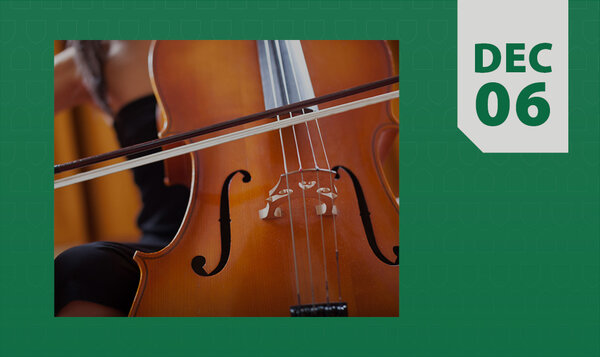 Enjoy beautiful chamber music works performed by students in the USask Chamber Ensemble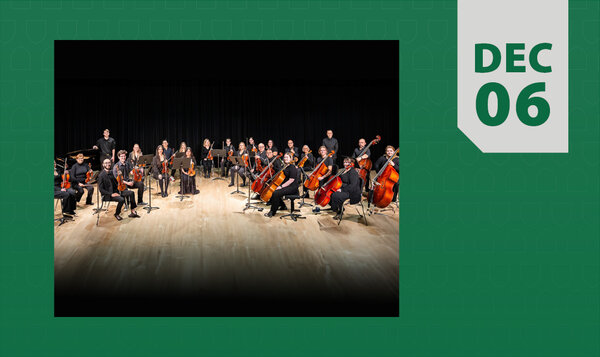 A concert of classic works