Pick up the College of Arts and Science 2019 Fall Events Guide
Posted on 2019-09-03 in College Vision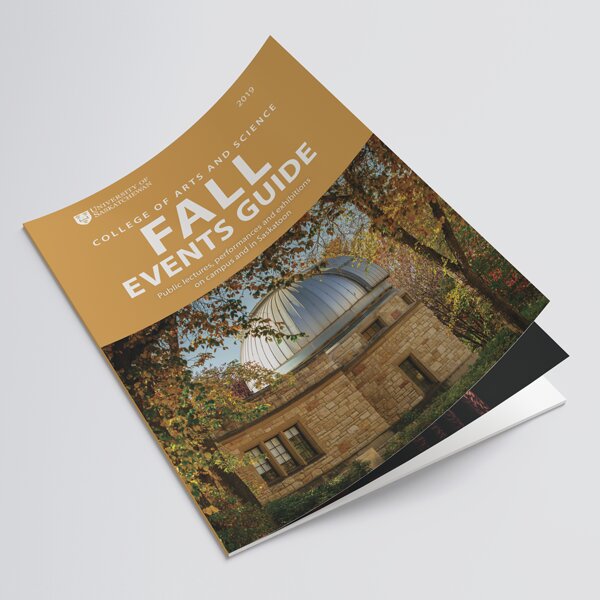 The Fall Events Guide can be found in public places around Saskatoon at at offices on campus.
A printed guide to more than 40 fall performances, lectures and exhibitions around Saskatoon is now available.
Starting the week of Sept. 2, free copies of the College of Arts and Science's 2019 Fall Events Guide can be picked up from libraries, book stores, coffee shops and information centres around Saskatoon. The guide can also be found at various offices on the University of Saskatchewan campus, including the main college office at room 235 in the Arts Building.
The printed handbook lists events on campus and in the community hosted by units and departments of the College of Arts and Science: theatrical performances, music concerts, academic lectures, art exhibitions and more.
Events featured in the fall guide include Nuit Blanche Eve at the University of Saskatchewan, a concert in honour of Dr. David L. Kaplan (PhD) and an astronomy night held at the Sleaford Observatory.
An up-to-date listing of events is always available on the college events website. A PDF version of the 2019 Fall Events Guide can be downloaded here:
Download the Fall Events Guide