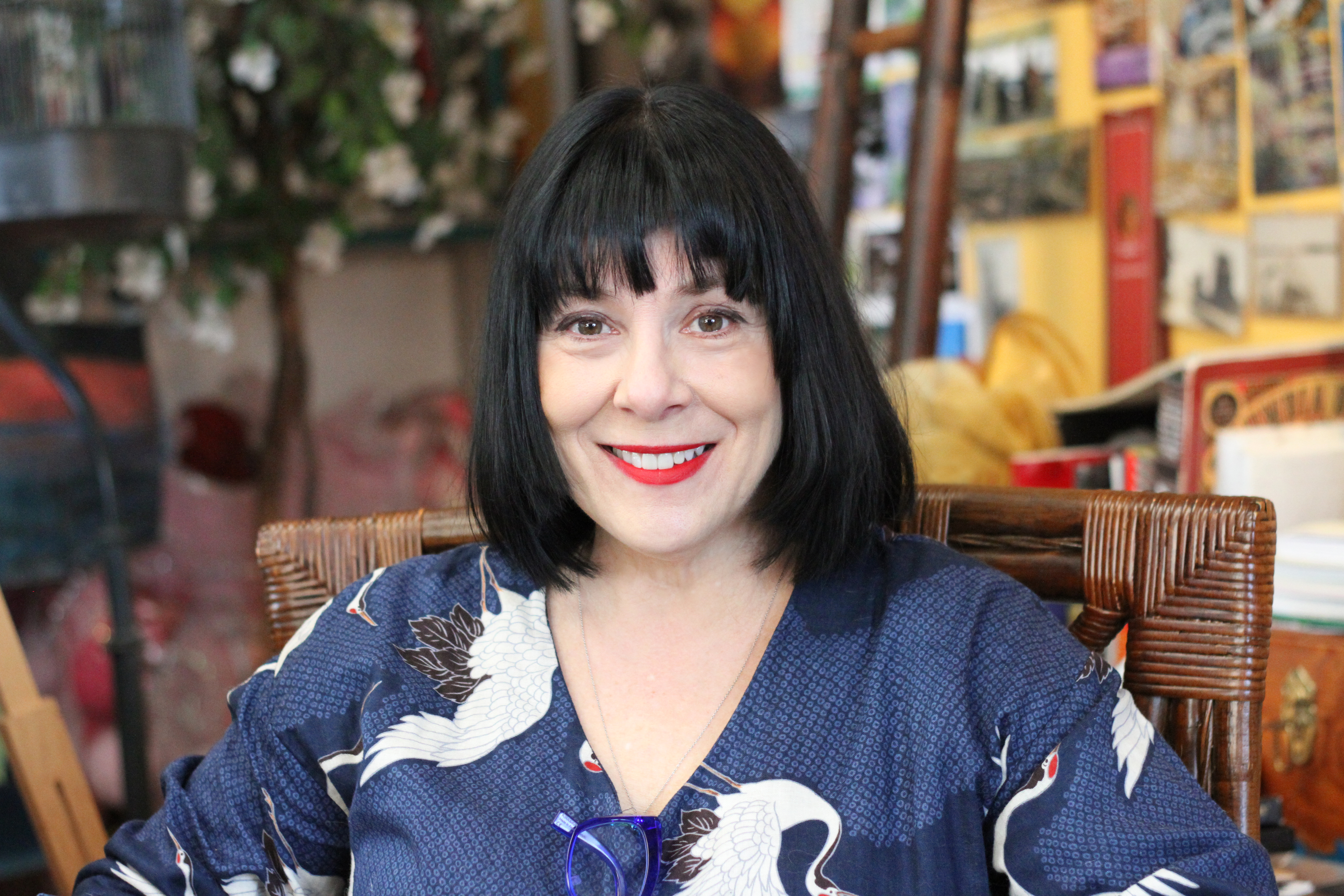 Art professor to receive Distinguished Researcher Award
Alison Norlen conducts research on the more 'spectacular' aspects of human history and culture
By Shannon Boklaschuk
Alison Norlen experienced many emotions upon learning she was selected to receive the University of Saskatchewan (USask) spring 2019 Distinguished Researcher Award.
At first, the painting and drawing professor felt "extremely surprised." Next came "a bit of shock, mixed with honour and excitement," she said.
"I already feel so privileged to love what I do and to be in the context of such amazing people, and to also to be in a field which can be so fulfilling, soulful and challenging," said Norlen, who joined the College of Arts and Science's Department of Art and Art History in 1999.
The Distinguished Researcher Award recognizes a faculty member's contributions to scholarship through the creation, expansion and critique of knowledge. In addition to being a dedicated and popular teacher, Norlen is widely known across Canada and internationally as a compelling contemporary Canadian artist.
"She is widely sought for her professional skills and knowledge of contemporary art and has been a juror numerous times for Canada Council adjudications and arts grants of various kinds," Dr. Brent Nelson (PhD), acting head of the Department of Art and Art History, and Prof. Tim Nowlin, former head of the department, wrote in a nomination letter in support of Norlen.
Norlen's work has been exhibited internationally—including in the U.S., China, South Korea, Mexico, Brazil and the Netherlands—as well as in Canada, at high-profile locations such as the National Gallery of Canada and Toronto's Power Plant Gallery. Closer to home, her work has been on view at the Winnipeg Art Gallery, the Mendel Art Gallery and the MacKenzie Art Gallery in Regina, and she has served on the board of Saskatoon's Remai Modern.
"Since commencing her position at the University of Saskatchewan, Professor Norlen has exhibited her large-scale drawings and spectacular sculptural works in over 28 solo exhibitions, five two-person exhibitions and 50 group exhibitions," Nelson and Nowlin wrote. "This is an outstanding record for a university art professor, at an average of approximately two solo exhibitions and numerous invitations to group exhibitions each year."
Norlen, who travels extensively to conduct research on the more "spectacular" aspects of human history and culture, is known for creating pieces that are large in size and scale. This includes Glimmer (Zeppelin), the 16 by 35-foot mixed-media piece commissioned by Cadillac Fairview in 2017 that hangs in the Calgary City Centre Building. Also among Norlen's most celebrated pieces is Beacon, a 40-foot lighthouse she created for the Nuit Blanche Festival in Toronto in 2012.
More recently, Norlen and Jesse Thomas, an art professor from the University of Alberta, were invited to create a large wave sculpture outside the New Orleans Jazz Museum in 2018. The project coincided with the 300th anniversary of the Louisiana city and with LUNA Fête, the annual festival of light, art and technology in New Orleans.
"The focus of my research is cultural spectacle, an examination of celebration, ritual, constructs of fantasy and invention," Norlen said.
"My work is also autobiographical—a kind of visual documentary—and takes the form of large-scale immersive drawings and sculptures, both static and kinetic. My work often takes the form of architecture, combining a mix of real and imagined structures, spaces and functions."
Norlen earned her Bachelor of Fine Arts (honours) degree in 1987 at the University of Manitoba before completing her Master of Fine Arts degree at Yale University in 1989. She worked as lecturer at the University of Manitoba prior to joining USask's College of Arts and Science as an assistant professor in 1999. She became a full professor in 2012.
When asked what inspires her art practice, Norlen noted that she is "an avid collector" who is "energized by many, many things."
"I also embarrassedly watch a massive amount of movies and have an eight-year background in film studies taken at the University of Manitoba and Yale," she said. "For me, making is thinking—a way to digest what surrounds me. The eclectic nature of what visual research envelops—and, additionally, being surrounded by so many unique individuals, with incredibly different backgrounds, skills, ways of thinking and seeing—cannot help but inspire."
The Distinguished Researcher Award, which will be bestowed on Norlen at USask Convocation ceremonies on June 4, is the latest in a string of institutional honours. In 2013, Norlen received the College of Arts and Science's inaugural Distinguished Researcher Award, an honour she received again in 2018. She was also the recipient of the University of Saskatchewan Students' Union (USSU) Teaching Excellence Award for 2018-19.
"Alison Norlen's world-scale research, intensely combinative vision and implicit commitment to the creative communities to which she contributes locally and far abroad all inspire me to support this nomination in the strongest terms," stated English professor Dr. David Parkinson (PhD), who wrote a letter recommending Norlen for the USask Distinguished Researcher Award.
"The powerful spirit to inspire, guide and sustain a high-speed, high-visibility collaborative process is uniquely a Norlen gift. It is a gift that merits the highest accolade at the University of Saskatchewan."
---
Related Articles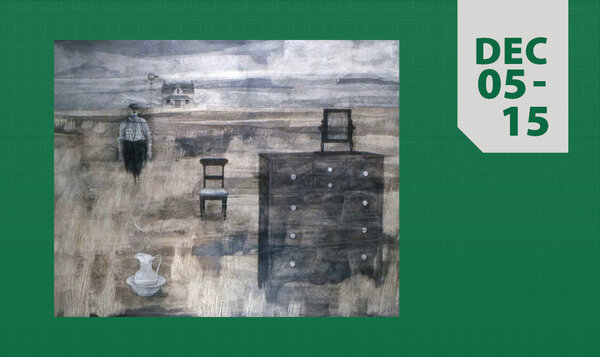 A collaborative exhibition by USask students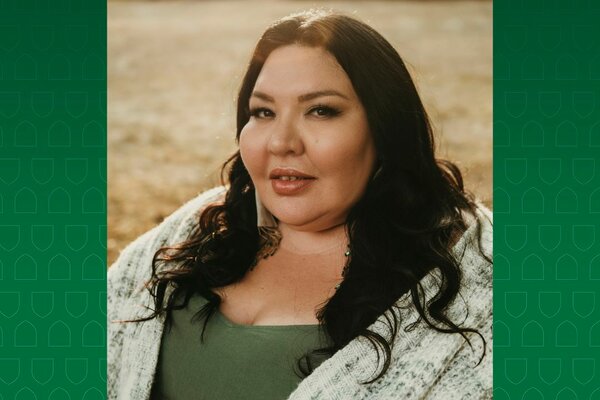 Award-winning poet and photographer Tenille Campbell (BA'07, MFA'12) has been selected as the next Indigenous Storyteller-in-Residence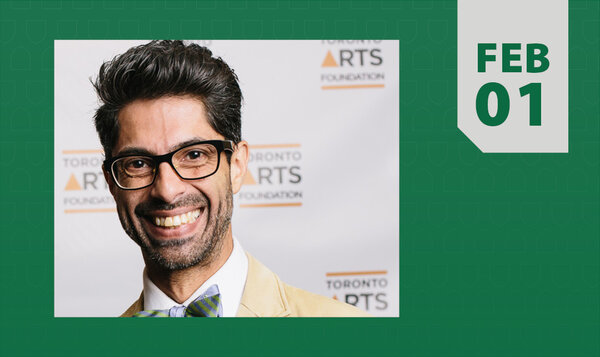 A talk in the Fine Arts Research Lecture Series (FARLS) in Music by Hussein Janmohamed