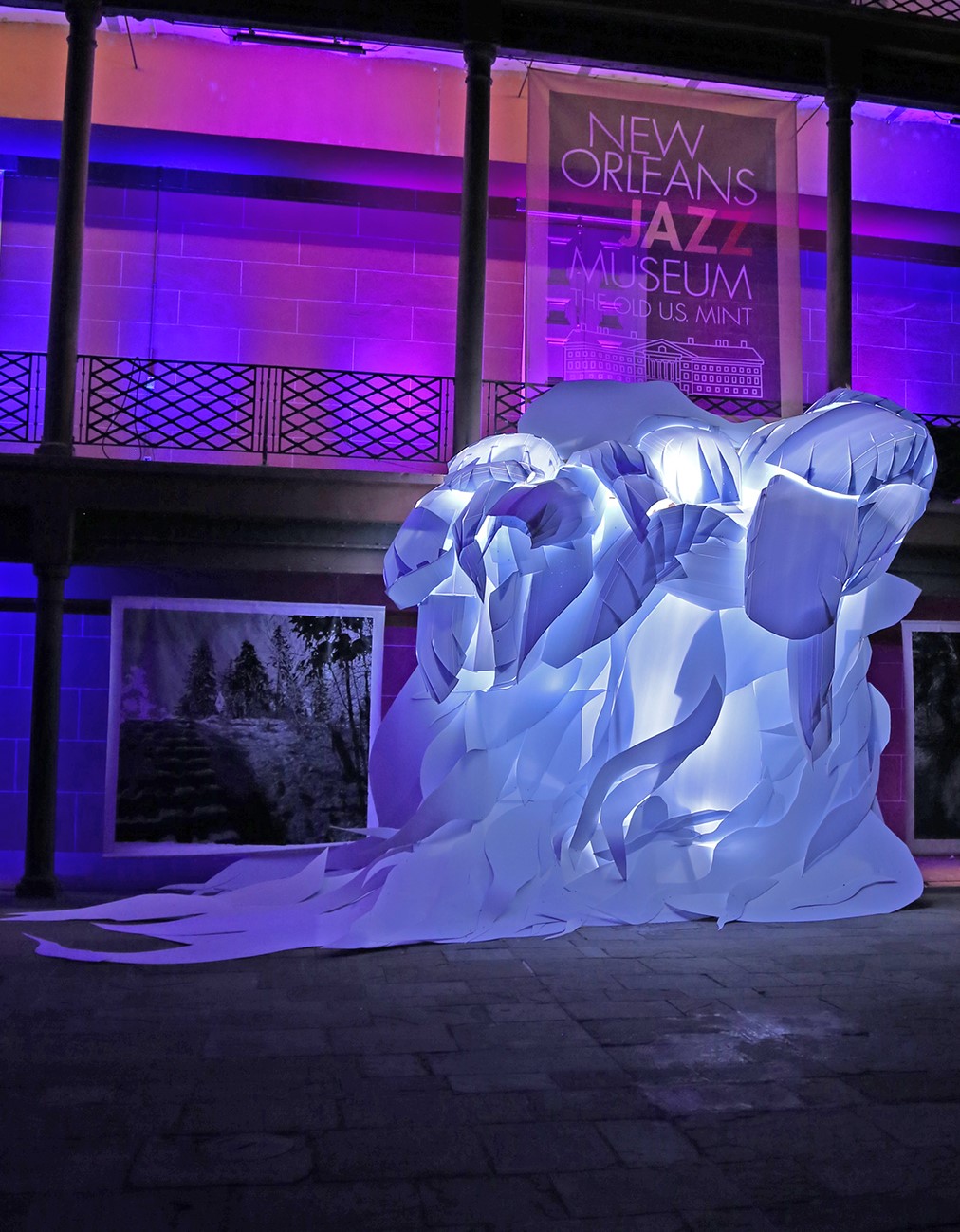 USask professor collaborates on large, temporary sculpture in New Orleans
Alison Norlen used a corrugated plastic product to create a wave structure during LUNA Fête
By Shannon Boklaschuk
Alison Norlen is making waves in New Orleans.
The University of Saskatchewan (USask) faculty member recently worked with a colleague from the University of Alberta, art professor Jesse Thomas, to create a sculpture outside the New Orleans Jazz Museum. The project coincided with the 300th anniversary of the Louisiana city and with LUNA Fête, the annual festival of light, art and technology in New Orleans. LUNA Fête was held from Dec. 6-9, 2018, in Lafayette Square.
After brainstorming with jazz museum director Greg Lambousy, Norlen and Thomas worked together for four days to invent and construct a wave sculpture on site, without any specific preliminary drawings—something Norlen described as "definitely a creative process."
"We created the wave to reference water," said Norlen, a professor in the College of Arts and Science's Department of Art and Art History.
"We also had panels of Canadian landscape in the winter with snow, as well as a projection of heavy blowing snow on one of the walls. We wanted to subtly reference the climate, bring aspects of Canadian landscape and culture to New Orleans and, of course, reference Hurricane Katrina. We wanted to build something dramatic, haunting and also quite beautiful."
Earlier this year, Norlen was part of Roadside Attractions, a public art project that took place throughout Saskatchewan in July and August. One of her pieces—a big toppled ice cream cone—was curated by the Estevan Art Gallery and Museum in Estevan, Sask.
Norlen, a visual artist who is known for large-scale drawing and sculpture installation, used a corrugated plastic product to build the ice cream cone that was displayed in Estevan. The material can be bent when sliced or cut to form curves, and it is relatively inexpensive, waterproof and transparent, which allows light to come through it. Norlen and Thomas were inspired to use the same material to create the wave artwork in New Orleans, and thus spent a weekend at Norlen's Saskatoon studio experimenting with it.
Thomas then began building a kind of armature—a framework around which a sculpture is built—the day before Norlen arrived in New Orleans. Once Norlen arrived, they worked together to create the sculpture during LUNA Fête, as nightly concerts and exhibits were underway at the jazz museum.
"We wanted to build something immersive and bold," Norlen said. "People throughout the four days of construction kept coming back and talking to us. A lot of questions arose about what it was, as it is quite abstract—even complete. But there was fascination and people found it beautiful, ghostlike (and) surreal, which we enjoyed. It also became a backdrop for visitors to have their photo taken."
The wave structure was taken down at the conclusion of LUNA Fête, as it was intended to be a temporary sculpture or "a kind of pop-up surprise," she said.
When asked how she felt about having her work on display in New Orleans, Norlen said "it is a fantastic environment, and fits into my area of research in such an interesting way."
"I have been working with the theme of spectacle for years, and have been to Rio de Janeiro to work in the Carnival, have travelled to Day of the Dead all-night vigils, the Carnival in Trinidad, Diwali in India and been to festivals, fairs and events all over the world," said Norlen.
"In 2012 I was invited to Toronto for the Nuit Blanche festival, where I built a 40-foot-high lighthouse," she added.
"And though I do large work in the areas of drawing, painting and sculpture, these projects are fantastically terrifying. (It) throws me out of my comfort zone, and pushes my work into a public realm that is unique. There has been some discussion already with the jazz museum about what Jesse and I will do next year for LUNA Fête."
---
Related Articles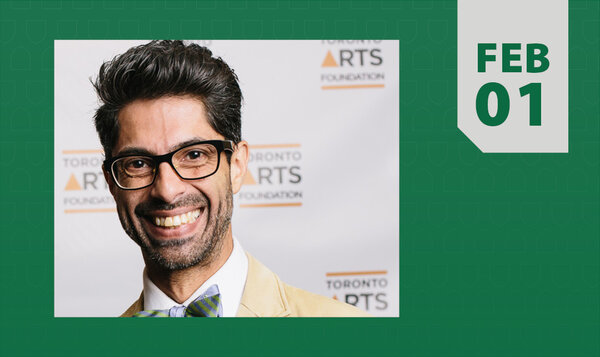 A talk in the Fine Arts Research Lecture Series (FARLS) in Music by Hussein Janmohamed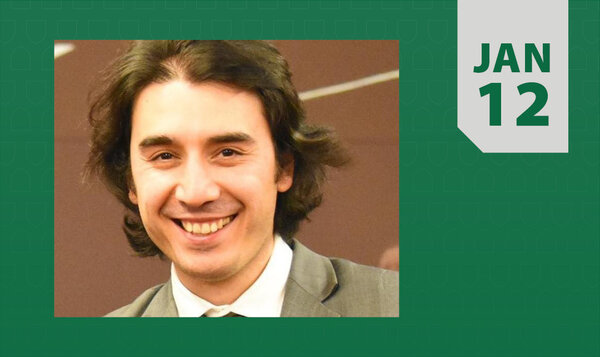 A talk in the Fine Arts Research Lecture Series (FARLS) in Music by Shah Sadikov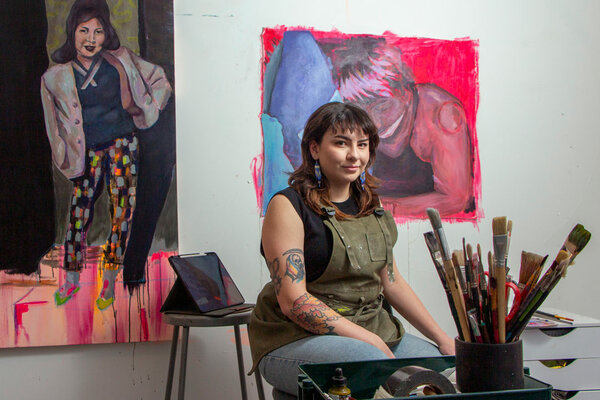 MFA student won a 2023 Outstanding Student Achievement in Contemporary Sculpture Award from the International Sculpture Center