Reclaiming Indigenous voices through found poetry
The Fried Bannock Project is a found poetry creation project hosted by ISAP from March 6-10 in celebration of Indigenous Achievement Week 2023
By Kristen McEwen
The Indigenous Student Achievement Pathways (ISAP) initiative is making a statement at the University of Saskatchewan (USask)—literally.
From March 6-10, ISAP is hosting the Fried Bannock Project: Reclaimed Poetry Masterpieces of the Found Variety, which coincides with Indigenous Achievement Week 2023 at USask.
The Fried Bannock Project will feature facilitated poetry write-ins prompted by a text provided by a special guest each day. Guests will select academic or literary/artistic texts written by, for, or about Indigenous peoples in Canada. Participants will be encouraged to rework the provided text to create found poetry by highlighting, reordering or redacting words to reveal a significant message or to create new meaning.
"It allows students to practice that academic work of looking at this text, pulling it apart, and then creating their own work from it in response to that process," explained ISAP programs officer Logan Martin-Arcand (BFA Honours'19). "It's tying the academic side, with the creative side."
The idea of the project originated with Martin-Arcand, a queer Indigenous playwright, producer, designer and advocate in fighting systemic racism.
The project is named in celebration of fried bannock, a popular food for community gatherings that was created by Indigenous people for survival, comfort and nourishment.
Indigenous Student Achievement Pathways (ISAP) is an initiative within the College of Arts and Science that welcomes First Nations, Métis and Inuit students to post-secondary studies with a small cohort learning community model, peer mentor program, and co-curricular programming.
One ISAP's goals is to nurture a sense of community for Indigenous students as they attend classes at USask.
"Moving out of pandemic restrictions, students are getting used to learning and being in a community again, and we're hoping that the participatory, hands-on nature of this activity will help students with feeling connected to the college and feeling that they have a physical place here as part of a real community, not just a virtual space," said ISAP team lead, Dr. Sandy Bonny (PhD).
During Indigenous Achievement Week, Martin-Arcand will be introducing guests and their selected texts, as well as hosting a Fried Bannock Project session himself on Friday, March 10. The text he plans to share is a passage from, "A Survey of the Contemporary Indians of Canada: Economic, Political, Educational Needs and Policies—Hawthorn Report (1966)," more commonly known as, "The Hawthorne Report."
Published nearly 60 years ago, the report was a publication commissioned by the Minister of Indian Affairs and Northern Development. The publication was edited by Harry Bertram Hawthorn, a Canadian anthropologist and museum curator known for work with coastal First Nations in British Columbia.
The report highlighted recommendations, including services and resources needed to "improve the lot" of Indigenous people. Martin-Arcand noted that one of the reasons he selected this publication for The Fried Bannock Project, is that the text is written from a perspective of observers of Indigenous people. It does not involve Indigenous peoples' voices, or centre their perspectives.
"As progressive as the report was at the time (in the 60s), it was also very patronizing," Martin-Arcand said. "It was outsiders looking in. While it tried to look at Indigenous people in Canada as people, it still looked at them as people who needed outside help as opposed to acknowledging them as sovereign nations."
He is excited to see how the USask community can "re-voice" the text today, from the perspective of treaty peoples in a space that includes many sovereign Indigenous nations.
Other guests providing text to spark poetic creation during the the Fried Bannock Project include:
Tenille Campbell–Dene/Métis poet, photographer and doctoral candidate
Randy Morin–Nehiyaw language keeper and faculty member in the Department of Indigenous studies
Jenna Hunnef–specialist in North American Indigenous literatures and settler faculty member in the Department of English
Dr. Priscilla Settee (PhD)–Cree Indigenous food sovereignty activist, scholar, and acting Vice-Dean Indigenous in the College of Arts and Science
Bonny and Martin-Arcand identify these guests–who are all current or past ISAP classroom instructors–as community champions who inspire and uplift Indigenous student voices.
Daily write-ins for the Fried Bannock Project will be held at the top of the Arts ramp, and in the Trish Monture Centre for Student Success (Arts 250), from 11 a.m. to 2 p.m. during Indigenous Achievement Week. Sessions are open to everyone who wishes to participate. Martin-Arcand hopes that everyone will enjoy participating in this community project, and finding voice in the process, as much as everyone enjoys fried bannock.
Participants will have the opportunity to submit completed poems, or works in progress, online for a chance to enter The Fried Bannock Draw to win one of a series of prizes, including: #IndianLovePoems, a poetry collection by Tenille Campbell; Morning Song's Grateful Garden, a children's book by Randy Morin; tickets to The Gay Card, a play by Logan Martin-Arcand; a signed copy of Probably Ruby by Lisa Bird-Wilson; and gift cards to purchase real fried bannock. For more information, contact isap.info@usask.ca.
---
Related Articles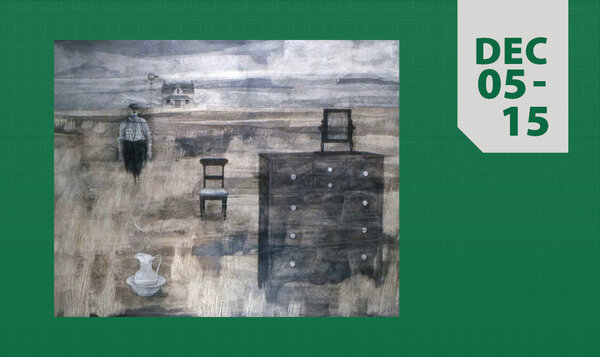 A collaborative exhibition by USask students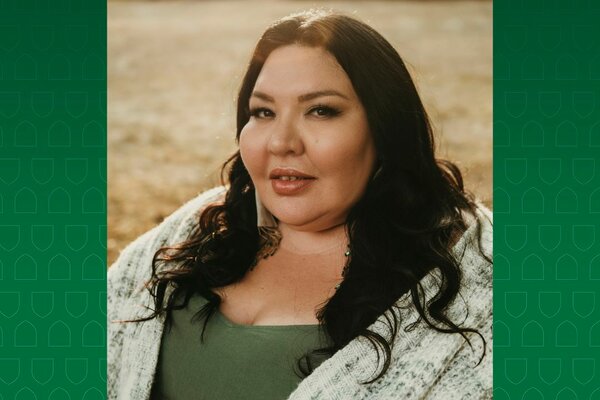 Award-winning poet and photographer Tenille Campbell (BA'07, MFA'12) has been selected as the next Indigenous Storyteller-in-Residence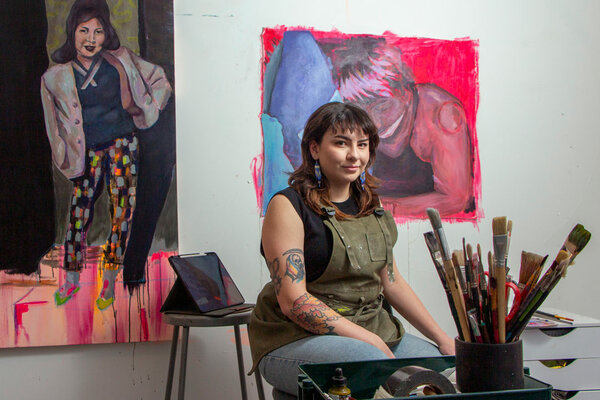 MFA student won a 2023 Outstanding Student Achievement in Contemporary Sculpture Award from the International Sculpture Center