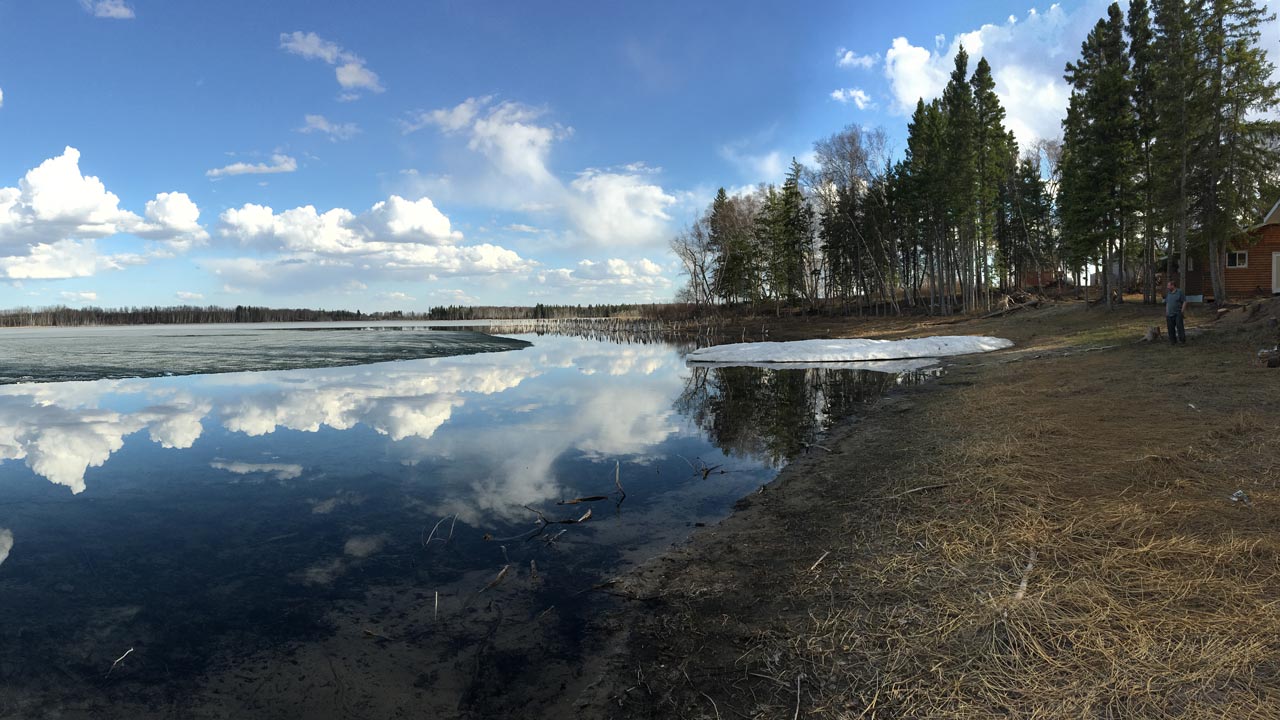 Students learn on the land at First Nation in new USask course
Students in GEOG 465 spend a week living at Mistawasis Nêhiyawak, Sask.
By Chris Putnam
In a new University of Saskatchewan (USask) course this spring, university and high school students at a local First Nations community teamed up to study health and environmental issues.
In May, the USask Department of Geography and Planning partnered with the community of Mistawasis Nêhiyawak to offer GEOG 465: Environment and Health in Indigenous Communities for the first time. The three-week course combined classroom learning with fieldwork at Mistawasis Nêhiyawak, a First Nation located 120 km north of Saskatoon.
"All of us are looking at this as more than just a course. It's about bringing together two different knowledge systems. We are giving space for people to learn next to each other, to share their learnings and to grow together," said Dr. Corinne Schuster-Wallace (PhD), who taught the course along with fellow Department of Geography and Planning faculty member Dr. Paul Hackett (PhD).
As part of the course, Grade 10–12 students from Mistawasis Nêhiyawak High School visited the USask campus and USask students spent a week on the First Nation learning Indigenous perspectives about the land, health and conservation.
While at Mistawasis, the students also got hands-on experience with scientific research methods such as collecting water samples and creating a GIS (geographic information system) story map with Department of Geography and Planning professor Dr. Scott Bell (PhD).
"I thought it was a really good opportunity to get exposed to things that not many students are necessarily exposed to," said Aiden Wallace, a second-year student of health studies in the College of Arts and Science who took the course this spring.
Wallace spent a week living in a cabin on the water at Mistawasis. It was his first visit to an Indigenous community, and the USask student said he learned a lot from evenings spent chatting around a fire with community members and from participating in meals and pipe ceremonies.
"I actually felt like I was part of the community. I think that's something that you can't just read about—you have to go out and experience it," Wallace said.
Mistawasis Nêhiyawak special advisor Anthony Blair Dreaver Johnston and Mistawasis Nêhiyawak High School land-based coordinator Daniel Sylvestre helped create the course. Sylvestre acted as a facilitator during the USask group's visit.
"It gave us some surprising results off the get-go. There were conversations around reconciliation and reclamation and different worldviews from the kids," Sylvestre said.
As the week went on, the Mistawasis students took the lead on guiding their USask guests around the First Nation, explaining the significance of each location. Sylvestre said his students have already come to him with ideas for more activities they want to lead in next year's course.
"That level of engagement was something I didn't expect," said Sylvestre. "It ended up being a core group of kids who were totally engaged with the people who were there. And that was really phenomenal for me to see."
GEOG 465 grew out of the "Make a Promise" knowledge-sharing agreement signed between the College of Arts and Science and Mistawasis Nêhiyawak last fall. The two partners agreed to develop new teaching and research collaborations in the areas of Indigenous wellbeing, community development and environmental stewardship.
The geography course was designed to be a bridge between the university and the First Nation. Schuster-Wallace believes this spring was a good starting point.
"The whole community welcomed us. We were invited into ceremonies. We were invited to participate in feasts. They engaged in conversations. They shared with us. I want to thank the whole community of Mistawasis, and particularly the high school students and the land-based education team," she said.
GEOG 465 received funding from the USask Indigenous Learning Activities Fund.
---
Related Articles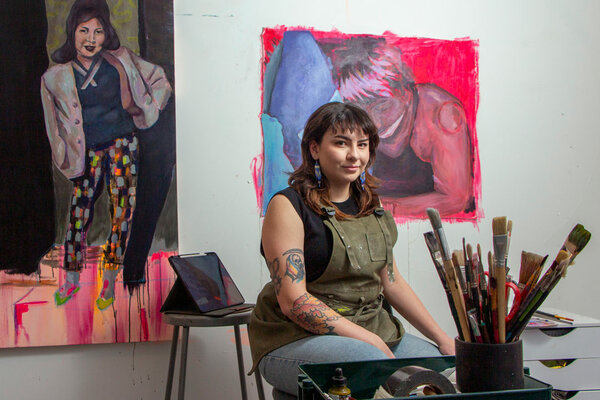 MFA student won a 2023 Outstanding Student Achievement in Contemporary Sculpture Award from the International Sculpture Center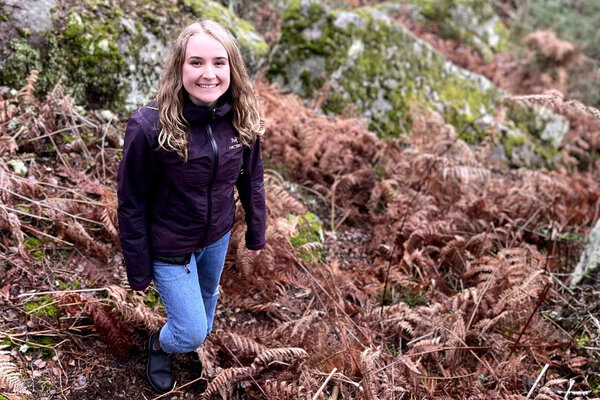 USask biology student Rachel Andres is making plans to continue her love of plant science research at the University of Oxford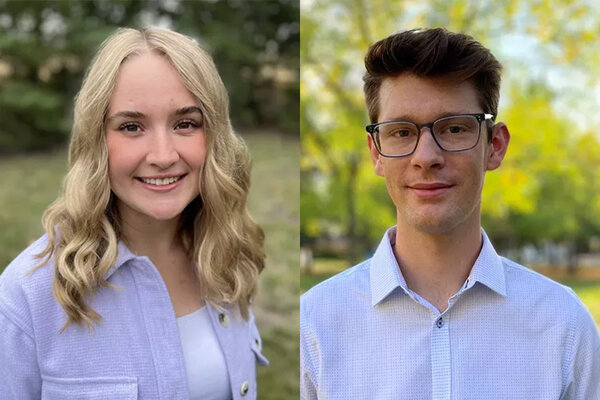 Biological sciences student Rachel Andres is one of two USask recipients selected for the prestigious Rhodes Scholarship