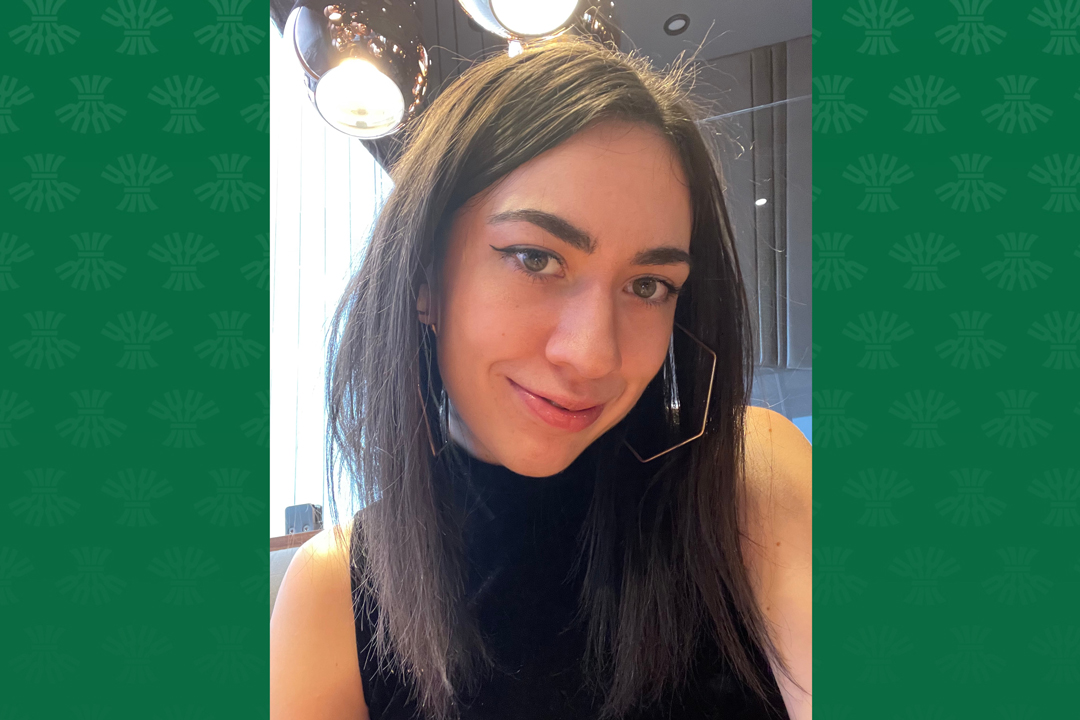 USask graduate explores invisible illness through artwork
Gabby Da Silva will receive a Bachelor of Fine Arts (honours) degree in studio art during Spring Convocation
By Shannon Boklaschuk
When Gabby Da Silva officially receives her fine arts degree this week, she will be one of more than 3,200 students graduating from the University of Saskatchewan (USask) during Spring Convocation.
Da Silva said it "feels amazing" to mark the end of her undergraduate journey and to celebrate her achievements alongside her peers.
"Sometimes I cannot even believe it," said Da Silva, who focused on digital and integrated practice during her Bachelor of Fine Arts (honours) degree in studio art.
"I've been here five years, and it was a long five years. I lost my strength and the ability to speak and walk; I got diagnosed with a neurological disorder. I switched majors. I regained my strength. I fell in love and found myself, found my voice," she said.
"I found something I'm passionate about that I want to do forever. Sometimes I was so low that this milestone seemed forever out of reach, but I am so proud for making it this far. And I couldn't have made it without my family and all those who pushed me to want more in life—thank you. This is just the beginning."
Da Silva, who was born and raised in Saskatoon, completed high school at Holy Cross High School in 2017 prior to beginning her studies at USask's College of Arts and Science. Her university experience wasn't always easy; the effects of a rare neurological disorder often left her feeling exhausted.
In January 2020, with the aim of recovering from the fatigue she was feeling, Da Silva decided to reduce her course load to three classes. Those three classes were all related to art, and that's when she found her passion.
"I've always loved making art since I was young. It was that semester I took my first video art class—ART 230 with Lisa Birke—and it changed my world forever," she said. "I switched my major to a Bachelor of Fine Arts in studio art that term."
Da Silva said she felt encouraged and at ease in the Department of Art and Art History. She also felt supported by her professors and by university programs, such as Access and Equity Services (AES).
"Your professors are there for you," Da Silva said. "I am naturally a very shy kid, but it's something I really learned once I was sick and had to join AES. As a student of AES, you are expected to personally tell your instructors that AES is required, which in the end helped me realize and accept that it's OK to take up space; my own personal needs are valid. Talk to classmates, make friends, share your stories; being vocal can aid in your success."
As an art student, Da Silva became involved in several art-related organizations and events. In 2021, she worked as a communications and curatorial assistant at AKA, an artist-run centre in Saskatoon, through the Young Canada Works program. As part of her employment, Da Silva had the opportunity to create a digital project related to the history of AKA. She continues to remain active with the centre as a member of the collective.
Another highlight for Da Silva was her involvement with Shared Spaces and Nuit Blanche Eve, a contemporary art event that transforms viewers' immediate environments through augmented reality (AR). Shared Spaces is a three-year project of the USask Art Galleries and Collection. With support from the Canada Council for the Arts, the project is exploring how augmented reality can create opportunities for connection through art, both by making art accessible anywhere through approaches such as digital 3D sculptures and by providing additional content that is often personal in nature. Da Silva's artwork was featured on the Shared Spaces app for Nuit Blanche Eve.
"It was just amazing to see this AR animation I made come to life in real time," she said. "For myself, creating AR is a very stressful and tedious process—but the end result was definitely worth it. I've got to give a huge mention to Lisa Birke, Lauren Warrington and the rest of the Shared Spaces team because it couldn't have been possible without them; I can't express enough appreciation for them being able to not only create but also maintain this platform for artists like myself to showcase their work in a new way."
In March 2022, Da Silva's artwork was shown at the Gordon Snelgrove Gallery on the USask campus. Her interactive mixed-media Bachelor of Fine Arts exhibition, a body for my body, combined memories of a playful childhood with her newfound sense of self and her passion for video art.
"The focus of my exhibition was the body and how, for myself, the home is a body that protects and guides me," she said.
"Being a child of the late '90s, I used CRT TVs and DVDs as a body to represent my childhood as well as the transcendence of time. I also incorporated empty pill bottles as an ode to my sick and (dis)abled body. Furthermore, I transformed the gallery to create this sense of home by incorporating a dinner table, couch, stools, a wall of TVs, two DVD players, mirrors and 15 interchangeable DVDs. Viewers could choose a DVD—all films by myself—and sit on the couch and watch the multiple TVs playing back at you."
Now that her degree is complete, Da Silva's plans are to keep practicing as an artist and to continue "being a voice for those who may not have one." She currently has several projects in the works, including a zine she's creating for people with lived experiences with invisible illnesses and disabilities. She also enjoys writing poetry, which she uses in some of her films.
"As I further my practice, I am definitely becoming more comfortable within my own (dis)abled body and am less hesitant to take up space," she said.
---
Related Articles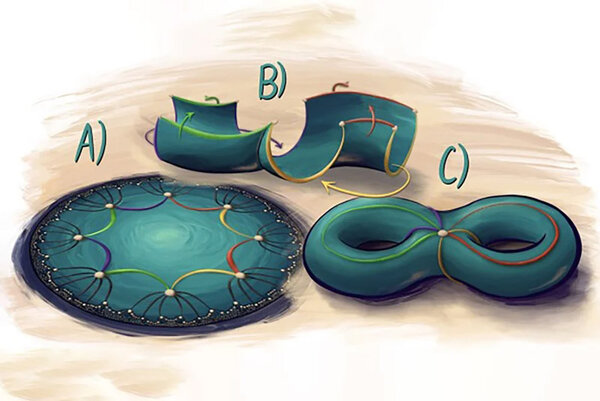 At USask, a mathematician and a musician collaborated to turn a quantum research paper into a jazz performance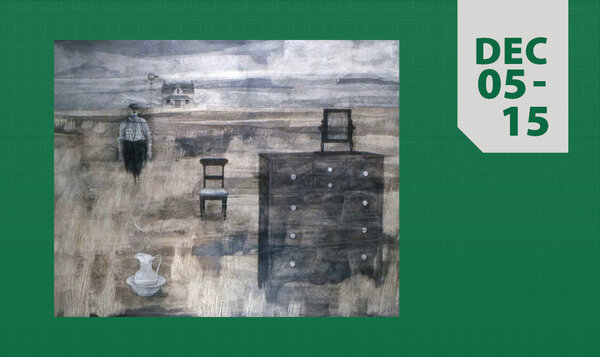 A collaborative exhibition by USask students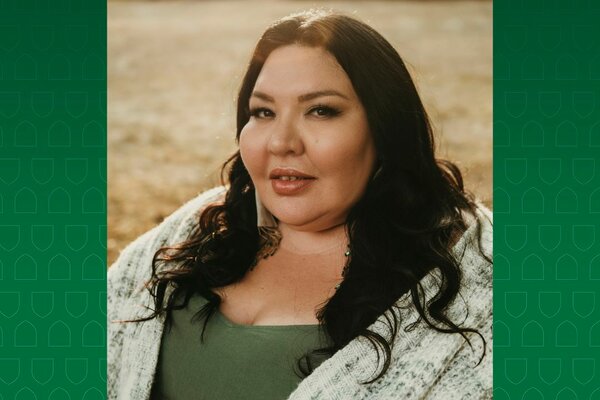 Award-winning poet and photographer Tenille Campbell (BA'07, MFA'12) has been selected as the next Indigenous Storyteller-in-Residence