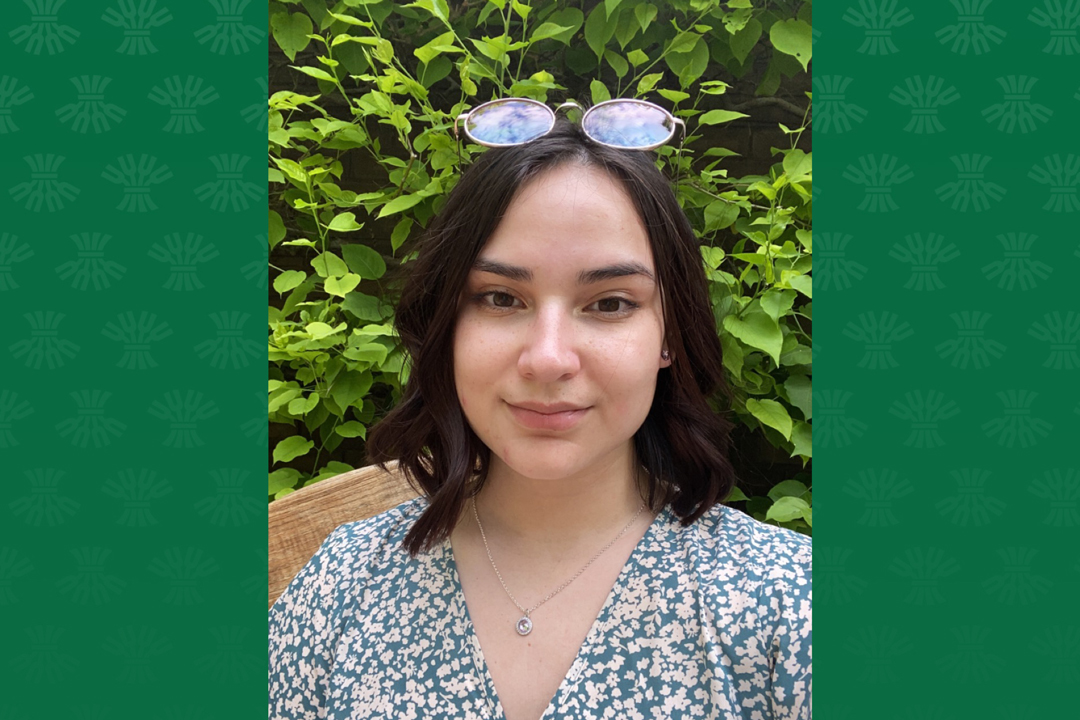 A passion for science
Tia Montgrand's longtime interest in nature inspired her to study biology and geology in the College of Arts and Science
By Shannon Boklaschuk
As a child, Tia Montgrand was always interested in nature and "the mechanisms behind ecology and the environment."
When she entered high school, biology became her favourite subject. Her interest in living organisms and their environments continued when she entered the College of Arts and Science at the University of Saskatchewan (USask), where she studied in the Department of Biology.
"I chose science because I have always felt it's important to understand the world around us, and science provides society with the building blocks to do that," said Montgrand, a Métis student who grew up in the northern Saskatchewan community of Turnor Lake before moving to Radisson, Sask., and finishing high school in Maymont, Sask.
"Natural sciences solidify the ideology that we are all interconnected with nature, the environment and the universe," she said. "Without certain past geological and biological occurrences, we wouldn't have been able to evolve to where we are."
Montgrand's hard work at USask has paid off. At spring Convocation in June, she will receive a Bachelor of Science degree in biology with a minor in geology. In addition to her degree, she also completed the Certificate in Biological Research—one of more than 30 certificate options available in the College of Arts and Science—and is now looking forward to her graduation and to celebrating her achievements.
"Finishing my degree feels absolutely fabulous," she said. "I've had to overcome numerous obstacles, including ADHD, depression and anxiety, and honestly didn't see myself getting here—but I'm happy that I did. I'm so grateful for all the support I've received throughout my academic journey and the opportunities I've had."
A highlight of Montgrand's time as a biology student was completing two research projects for her certificate program under the supervision of Dr. Jack Gray (PhD), from the Department of Biology, and Dr. Alec Aitken (PhD), from the Department of Geography and Planning.
Through the MentorSTEP program, she also had the opportunity to conduct lab work in geomicrobiology, under the supervision of Dr. Joyce McBeth (PhD) from the Department of Geological Sciences. MentorSTEP supports Indigenous women and girls at USask and Saskatoon Tribal Council regional high schools who are interested in science, technology, engineering, math and related business, health and environmental studies. Montgrand recommends the program to other students.
"I loved the experience, the coordinators, my co-workers and supervisor," she said.
While Montgrand received mentorship as a student, she also enjoyed providing mentorship to other students through her role with the Indigenous Student Achievement Pathways (ISAP) program. ISAP welcomes First Nations, Inuit and Métis students to USask with academic and social programming that builds confidence, knowledge and skills. Montgrand said ISAP is an "amazing program" and she encourages incoming Indigenous students to take part in it.
"I loved being a peer mentor, as it gave me a chance to witness, and help students, gradually becoming adapted to the university life," she said.
Throughout her academic journey, Montgrand received several awards and bursaries, including an Undergraduate Student Research Award from the Natural Sciences and Engineering Research Council of Canada (NSERC) and the Richard Glenn Johnston Bursary, which is offered annually to students from the postal districts of Radisson, Borden and Maymont, Sask.
She also received support through the Métis Nation University Sponsorship Program, the Crown Investments Corporation of Saskatchewan's Indigenous Bursary Program and Indspire, an Indigenous national charity that invests in the education of First Nations, Inuit and Métis people for the long-term benefit of these individuals, their families and communities, and Canada.
"I am extremely thankful for these awards, as they have given me more opportunities through financial freedom," she said. "Having financial freedom is important for me, especially coming from a less privileged background."
Now that her biology degree and biological research certificate are complete, Montgrand has advice for other post-secondary students: "Slow down and enjoy it. Those years go by quick." She also advises students to take time to learn about themselves and to understand their individual learning styles.
"You will save yourself so much mental stress and negative emotions by adapting to your learning style, rather than trying to force yourself to be like everyone else," she said.
While Montgrand's biology studies have come to an end, her journey at USask isn't over. This fall, she will enter USask's College of Law, with the goal of focusing on environmental litigation in the future.
With the next chapter of her academic journey now on the horizon, Montgrand is looking back at her time in the College of Arts and Science with fondness.
"The best part of studying at the College of Arts and Science was the academic freedom to choose which classes I wanted to take and which route I wanted to go with my degree," she said. "I didn't know what degree I was going to do when I first attended USask and being able to take different classes allowed me to explore my options."
---
Related Articles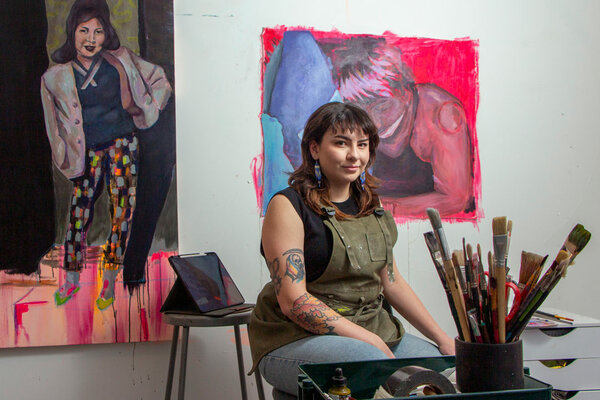 MFA student won a 2023 Outstanding Student Achievement in Contemporary Sculpture Award from the International Sculpture Center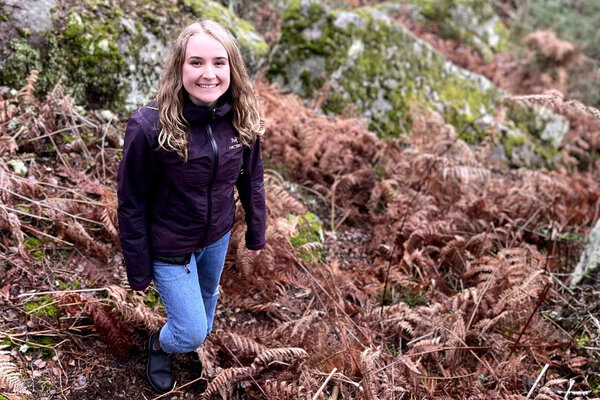 USask biology student Rachel Andres is making plans to continue her love of plant science research at the University of Oxford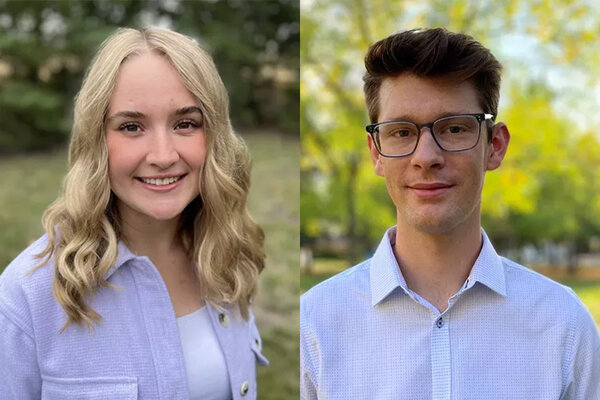 Biological sciences student Rachel Andres is one of two USask recipients selected for the prestigious Rhodes Scholarship