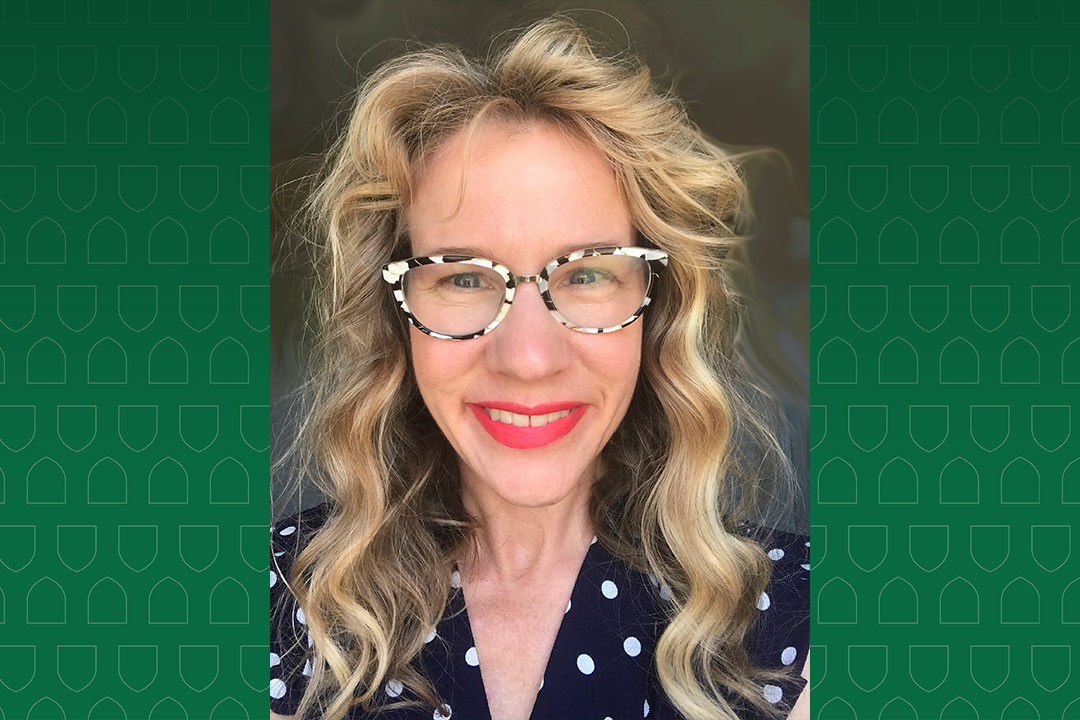 Digital and extended media professor wins USask teaching award
Lisa Birke is the winner of the Provost's New Teacher Award
By Chris Putnam
Teaching digital art at a university was the last thing Lisa Birke expected to be doing.
"I was a complete Luddite. I was the person who had a pager well into the 2000s," said Birke.
The assistant professor in the University of Saskatchewan (USask) Department of Art and Art History is this year's winner of the Provost's New Teacher Award from USask. She was chosen based on her outstanding work in creating and teaching studio art courses on video, sound, animation and digital imagery.
Birke had a successful career as a painter before she returned to school for a Master of Fine Arts at the University of Waterloo, where she took courses in digital art.
"I realized I was going to be left behind if I didn't pick up some digital skills," said Birke. "As soon as I got over my fear of the digital, I realized what a tremendous tool it is—and a lot of things that weren't possible for me to do in painting were suddenly possible through digital means."
Birke now has a thriving practice as an interdisciplinary artist whose work combines video, performance art and installation. She loves introducing students to the skills and techniques needed to bring to life their own digital and multimedia creations.
"I think what I enjoy most about teaching is the students. I'm always amazed about the passion, the humour, the intelligence, and just the effort that the students put into the work that they create in class. I get to be at the receiving end of really interesting and individualistic work," she said.
Since starting her appointment in the College of Arts and Science in 2017, Birke has single-handedly developed a new area of study in the Department of Art and Art History called digital and integrated practice, which brings together video, sound, animation, installation and other expanded art forms.
Birke's interdisciplinary classes attract students from a wide variety of programs, including studio art, interactive systems design, and regional and urban planning.
In evaluations of her courses, Birke's students praise her inclusive attitude, her contagious enthusiasm and her ability to make challenging topics easy to learn.
The artist makes special effort to find opportunities to have her students' work seen by the public. She led the creation of Nuit Blanche Eve, a collaboration between USask and the Nuit Blanche Saskatoon arts festival that transforms the USask campus each year into a showcase of immersive and digital student art.
Birke recently connected two students with USask water scientists and supervised their work in creating an innovative video to educate youth about water security issues.
Birke says she tries to guide her students to explore and take risks through their art, and she continues to be "blown away" by the work they produce.
"With the ubiquity of digital media today, I really do believe that the adage has shifted and that pixels are now mightier than the sword. I hope that my students will leave their studies with the confidence to take risks, be creative, and make their voices heard, but to also be aware of the responsibility that they carry in wielding this powerful communicative tool," Birke said.
---
Related Articles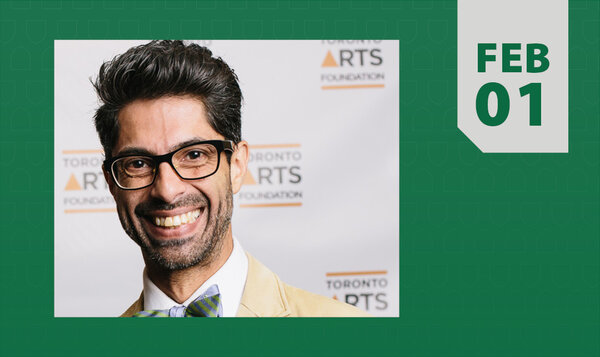 A talk in the Fine Arts Research Lecture Series (FARLS) in Music by Hussein Janmohamed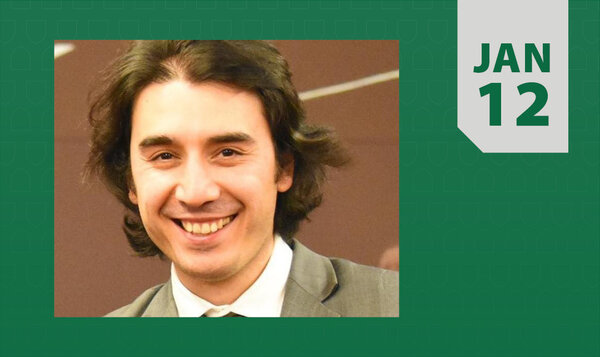 A talk in the Fine Arts Research Lecture Series (FARLS) in Music by Shah Sadikov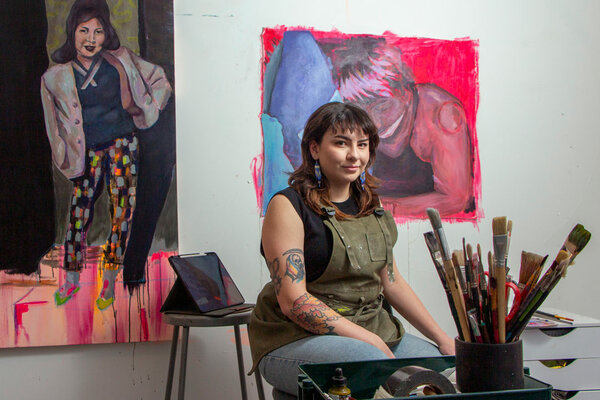 MFA student won a 2023 Outstanding Student Achievement in Contemporary Sculpture Award from the International Sculpture Center