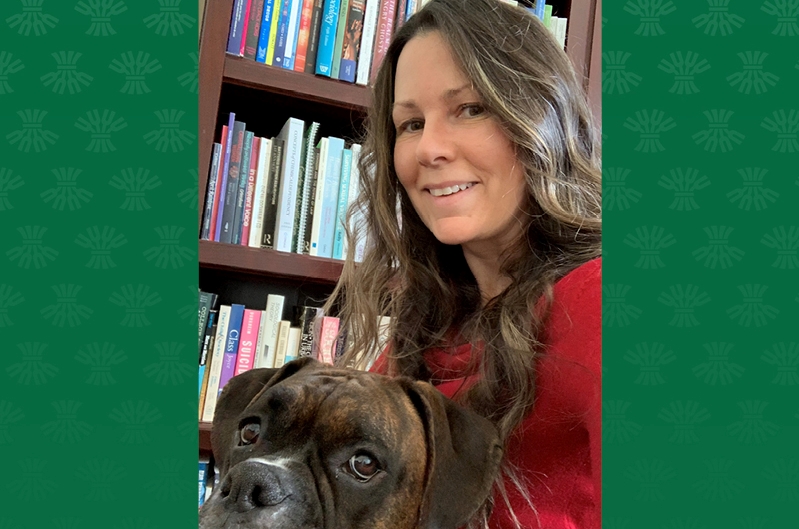 Dell honoured with Distinguished Graduate Mentorship Award
"I enjoy working side by side with students and trainees, getting to know them professionally and personally, and finding where we complement one another and build upon that synergy," said Dr. Colleen Dell (PhD)
By Shannon Boklaschuk
Dr. Colleen Dell (PhD) understands the importance of mentorship, and she's grateful for the mentors who have positively impacted her life over the years.
Now, through her roles as a University of Saskatchewan (USask) professor and Centennial Enhancement Chair in One Health and Wellness, and through her work with USask's PAWS Your Stress therapy dog program, Dell is giving back.
"I enjoy working side by side with students and trainees, getting to know them professionally and personally, and finding where we complement one another and build upon that synergy," she said. "Students are attracted to my office who are interested in social justice issues, and that like dogs, so we have a heartfelt space to start from."
To formally recognize Dell's ongoing support, many of her past and current students and trainees recently nominated her for an award. As a result, Dell—a faculty member in the Department of Sociology in USask's College of Arts and Science—has been selected as the 2021 recipient of the Distinguished Graduate Mentorship Award, presented by the College of Graduate and Postdoctoral Studies. Established in 2002, the Distinguished Graduate Mentorship Award aims to recognize USask faculty who have a reputation of being exceptional mentors. It is presented annually in the spring.
In a letter to the award selection committee, Dell's nominators noted that she has collaborated with students and trainees on 22 peer-reviewed articles and five book chapters since she became the Centennial Enhancement Chair in One Health and Wellness in 2016. The letter also noted that the strength of Dell's mentorship is demonstrated by the external funding her students and postdoctoral fellows have received; for example, her students and postdoctoral fellows hold Social Sciences and Humanities Research Council (SSHRC) funding, including a Banting Postdoctoral Fellowship, and a Canadian Institutes of Health Research (CIHR) award.
"Dr. Dell encourages us to incorporate inclusive and strength-based approaches, Indigenous worldviews, patient-oriented frameworks, community-engaged approaches, animal welfare and the Truth and Reconciliation Calls to Action in our work," the letter stated.
Dell said she is "definitely honoured" to receive the award, and she also feels "lucky to happen to be the one chosen from many deserving recipients, nominated and not." When asked how many students she has mentored during her career at USask, Dell said she didn't know, pointing out that "it depends how we define mentoring."
"I have graduate students and trainees that I work with directly, but I am also on a number of graduate student committees across departments and research teams where students and trainees are involved," she said. "And, at times, graduate students connect with me just one time for advice. I try my best to share what I know, so people can travel a less murky path forward sometimes."
Dell's students and trainees are involved in numerous projects under her leadership, ranging from undertaking a controlled clinical trial as part of a patient-oriented research study, to initiating therapy dog visits at a mass vaccination clinic in Saskatoon during the COVID-19 pandemic, to starting to work on a new initiative called Paws in Places focused on companion animals in rental housing.
"I try to make sure my students have opportunities to take initiative and lead on projects, with me working beside them, to increase their confidence and boldness. Nearly everything we do together involves the community we are working with, which means lots of attention to translating and mobilizing the knowledge we have gathered into tangible and useful community products," she said. "One of our most recent projects was turning our research evidence into an online course for service dog trainers to learn about mental health and substance-use recovery."
In addition to her mentorship role, Dell is a busy researcher, most recently co-leading a study with Dr. James Stempien (MD) that examined how therapy dogs can help reduce pain and improve well-being for patients being treated in emergency rooms. She also regularly participates in media interviews, with her research recently featured on the People magazine and CNN websites, as well as on a Montel Williams podcast.
When asked about her mentorship philosophy, Dell replied that "I think what I can say is that I just do as I was taught."
"I also learn from colleagues around me today, and initially was mentored by Dr. Cathy Fillmore when I was an undergraduate student, as her teaching assistant. Most impactful was that I saw her as a professor, but that's not how she saw herself and she just acted like herself," Dell said.
"I remember one time we were grading papers together and, somehow, we ended up in a small town outside Winnipeg looking at kittens. I was mentored to just be myself, no matter what role I am in. She believed in me, and still does to this day, and that means the world to me. I believe in each of my students, and I try to make sure they know that, so that they can carry that and the strength it can offer them."
Even before meeting Fillmore at the University of Winnipeg, Dell had teachers in elementary and high school who positively influenced her. She notes that "my family supported me no matter what, and it was just natural for me to want to give this back." Dell has given back in many ways, including by volunteering for years with the Big Sister Little Sister mentoring program and, more recently, opening her home with her partner and pets as a foster parent.
"Ending up in this position as a professor was surely not on my radar growing up, and I have made sure that my mentors have known over the years how important they have been to me—and I look at this recognition in the same way. And I am super grateful. It makes my heart feel full," she said.
---
Related Articles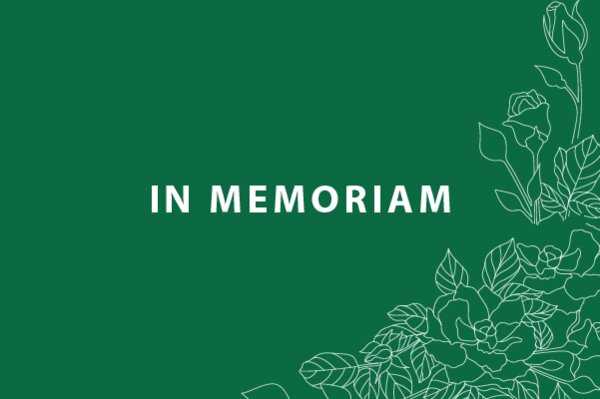 Courtney was a professor in the Department of Political Studies and a Senior Policy Fellow at JSGS for 58 years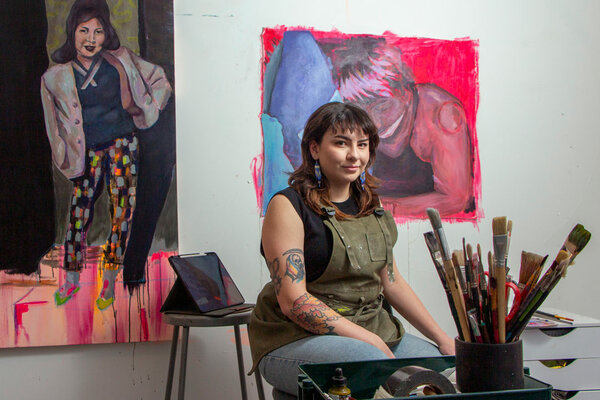 MFA student won a 2023 Outstanding Student Achievement in Contemporary Sculpture Award from the International Sculpture Center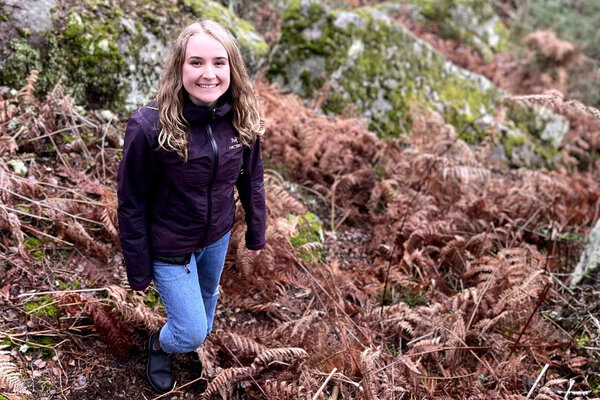 USask biology student Rachel Andres is making plans to continue her love of plant science research at the University of Oxford