Non-Linear Career Paths Panel
SHIFT is a webinar series for students and recent graduates that focuses on how to succeed post-graduation
This event is part of the SHIFT webinar series for College of Arts and Science undergraduate students, graduate students and recent graduates. The online sessions feature alumni speakers and presentations focused on how to succeed post-graduation.
Guest speakers: Carmen Hamm (BA'11, MA'14), Andy Yuen (BA'05, BEng'05), Johnathan Tomas (BSc'12, MD'16), Ashlyn George (BA'09, BEd'10)
Date: Monday, May 30, 2022
Time: 12 noon - 12: 45 pm
Cost: Free
Location: Online via Zoom (link to be sent out prior to event)
Register online here.
Questions? Email alumni.artsandscience@usask.ca. Visit the SHIFT website for more information about this session and the others in the series.
All students who attend three or more sessions will receive a Co-Curricular Record (CCR) credit.
PLEASE NOTE: Webinars will be recorded and made public on the College of Arts and Science YouTube channel once the webinar is over.
About the speakers
Andy Yuen (BA'05, BEng'05)
Born and raised in Hong Kong, Andy moved to Wynyard, Sask., when he was 15 years old, where his uncle, Leo, operated a Canadian Chinese restaurant. Andy attended USask and graduated in 2005 with degrees in economics and civil engineering. Andy practiced as a civil engineer from 2005 – 2014 in Saskatoon. In 2014, Andy took a break from engineering and opened Odd Couple Restaurant in Saskatoon's Riversdale neighbourhood, which he operates with his family. In 2020, Andy took two project management courses through the Edwards School of Business at USask and passed the Project Management Professional (PMP) exam. Andy recently started practicing as an engineer again, working as a mining project manager on a part-time basis. He is still involved at Odd Couple in a business strategy and menu development role.
Carmen Hamm (BA'11, MA'14)
Carmen Hamm was born and raised in Saskatoon, getting her start in the restaurant industry at the age of 14. She continued working in various restaurants while completing her undergraduate degree in international studies and master's degree in political studies. Carmen and her husband, Brad, founded Taste Hospitality Group in 2015 with a passion for hospitality and a love of good food and drink. With the support of an exceptional leadership team and staff, Taste's portfolio includes UNA pizza + wine (with a second location coming later this year), Picaro Cocktails & Tacos, Cohen's Beer Republic and The Cure Artisanal Charcuterie, as well as a growing catering department. The mission of Taste Hospitality is to establish a dynamic range of food and beverage institutions with a focus on excellence, integrity, fun, local, sustainability, servanthood, collaboration and passion.
Johnathan Tomas (BSc'12, MD'16)
Johnathan S. Tomas graduated from the University of Saskatchewan, first completing his degree in physiology and pharmacology in 2012 before completing his degree in medicine in 2016. He lives with his wife and two sons in Saskatoon. He is a family physician who has been working on the frontlines of health care throughout the COVID-19 pandemic. The F.L.I.G.H.T. Network is his first novel.
Ashlyn George (BA'09, BEd'10)
Ashlyn George is an award-winning travel writer, photographer and content creator behind The Lost Girl's Guide to Finding the World. She is the go-to travel expert in Saskatchewan but is no stranger to trips abroad. Having travelled solo through more than 60 countries on all seven continents, she's a passionate storyteller in pursuit of adventure, learning and discovery. When not on the road, you can find her working with some of the world's most well-known brands @thelostgirlsgude.
---
Upcoming Events

May 30, 2022
SHIFT is a webinar series for students and recent graduates that focuses on how to succeed post-graduation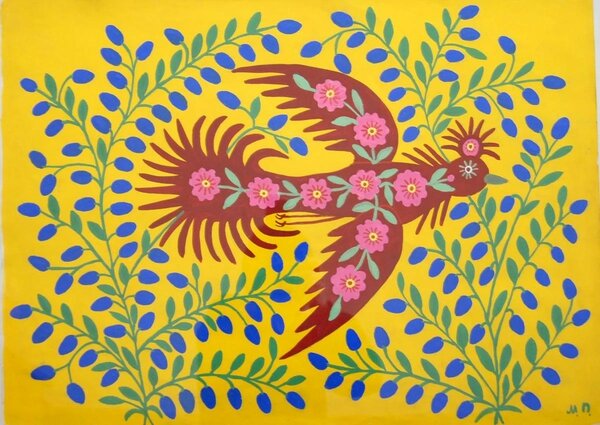 Jun 4, 2022
USask Department of Music professor Kathleen Solose is artistic director of the Elixir Ensemble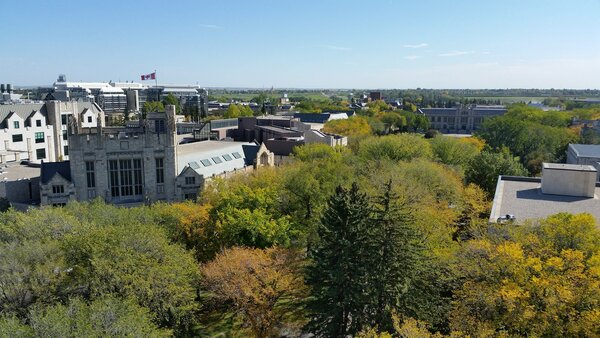 Jun 8-9, 2022
The theme of the 2022 biannual linguistics conference is "Linguistics, Languages and Communities"