7 Days that Transformed the World: The Day(s) Rome Fell
Posted in Politics & Society
Jan 16, 2017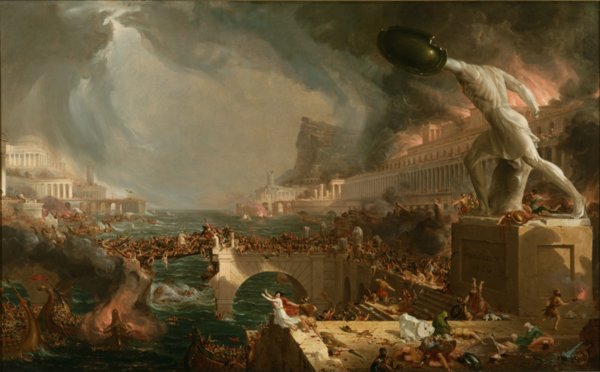 Cole Thomas, The Course of Empire - Destruction (1836)
The Department of History invites everyone to attend a talk The Day(s) Rome Fell by Zachary Yuzwa (a professor in the department of history at St. Thomas More College) as part of 7 Days that Transformed the World.
Monday, Jan. 16, 6 p.m.
Hose and Hydrant Brewing Company
612 11th St E, Saskatoon
For more information, contact Keith Carlson keith.carlson@usask.ca
About 7 Days
Sometimes the events of a single day are so profound they change the world. Each month a different U of S
historian will deliver a public lecture introducing one such day, the context behind it and the global significance of what followed. The public is encouraged to ask questions and join in discussion and conversation after each talk.