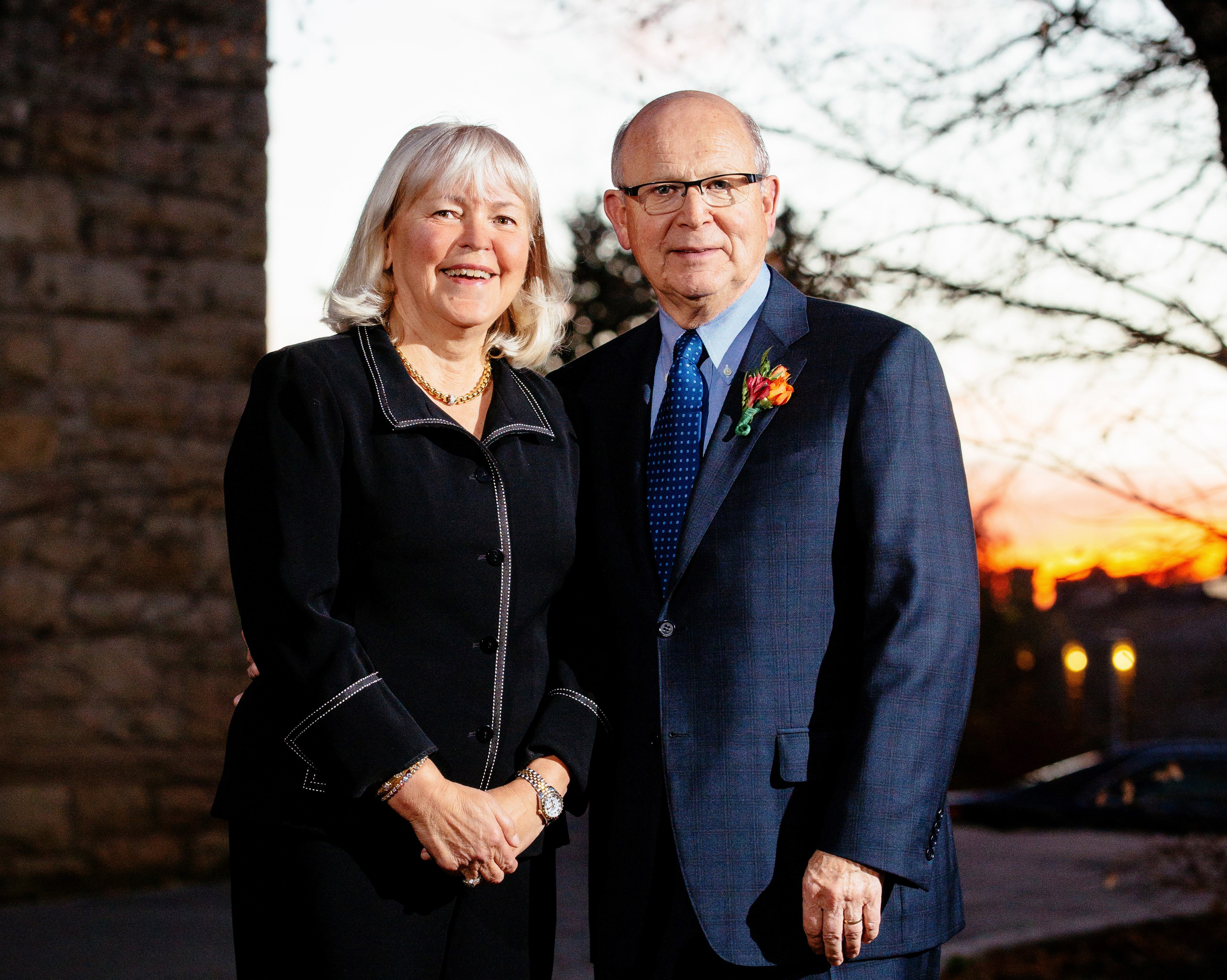 USask alumni showcase eclectic collection of canoe artworks at Remai Modern
About 50 pieces from Scott and Grit McCreath's private art collection will be on view
By Shannon Boklaschuk
A passion for canoeing inspired Scott and Grit McCreath to embark on a decades-long journey to collect works of art depicting canoes and canoeists in Canada's outdoors.
Now, as part of a new exhibition titled Canoe, about 50 pieces from the McCreath's private collection will be on display at Saskatoon's Remai Modern. The show, which is supported by BMO Private Wealth, will run from Jan. 29 – May 8, 2022.
Collecting the artwork has been a labour of love for the McCreaths, who are pleased to have an opportunity to share their art with the public.
"For us it's been a joyful journey," said Grit McCreath (BEd'91), a University of Saskatchewan (USask) graduate who was born in Germany and who currently serves as USask's 16th chancellor.
"My husband introduced me to Saskatchewan's North—its rivers and boreal forest—when I first met him," she said. "Then I gave him a Lucius O'Brien painting and that kickstarted this amazing passion, and we've had a couple of decades of finding these incredible pieces."
Scott McCreath (BComm'69) is also a USask graduate and currently serves as executive-in-residence at USask's Edwards School of Business. His interest in canoeing was first sparked in the winter of 1958 when he and his father refurbished a canvas-skinned cedar strip canoe, ultimately transforming it into "an orange beauty with black trim" complete with paddles in the same colours. As a result of their work, the father-and-son duo embarked on a "12-year odyssey" exploring Saskatchewan's lakes, rivers, ponds and sloughs.
"How lucky was I to have had a dad who taught me so much about nature and the prairie landscape. Our trips to the boreal forest, its rivers and lakes have embedded in me a deep appreciation for the stunning beauty of our country," Scott McCreath wrote in 2019, in a self-published book showcasing the artworks in the McCreath Canoe Collection.
When they became parents, Grit and Scott McCreath passed their love of canoeing on to their sons. The family's interest in canoeing remains strong to this day, with two canoes at the ready beside the McCreath cottage in Prince Albert National Park.
A deep appreciation for canoes is something the McCreaths share with many of their fellow Canadians; in 2007, following a national online poll conducted by the CBC, the canoe was chosen as one of the seven wonders of Canada by a group of judges.
In 2015, Roy MacGregor, a bestselling author and longtime columnist at The Globe and Mail newspaper, published Canoe Country: The Making of Canada—a book that has been hailed as a must-read for canoe enthusiasts. The cover of MacGregor's book features a piece from the McCreath Canoe Collection: a painting by Ken Danby, titled Algonquin – Homage to Tom Thomson.
MacGregor, who bought his first canoe in 1978, wrote in the book about his relationship with canoeing: "I want to be somewhere where phones don't ring, emails can't reach and the only deadline that matters is the day you finish your trip—and even that doesn't matter all that much. What truly matters is the sense of escape, the camaraderie of family and friends, the laughter, the challenge, the exercise, the relaxation, the routine and the mystery that lies around that next bend in the river."
In an interview, Grit McCreath said she and her husband are "very honoured" to share their passion for canoeing and art through the new Remai Modern exhibition, and they hope visitors will have the opportunity to learn more about Canadian history and the history of canoes as a result. According to the museum, paintings by Frances Anne Hopkins, Cornelius Krieghoff, David Milne, Lucius O'Brien and others will be presented alongside works by Indigenous artists, including Rodney Sayers, Pinock Smith and Joe Talirunili, "in order to explore the arc of tradition, colonization, appreciation, recovery and inventiveness that has articulated the movement of the canoe through history and into the present and beyond." An augmented reality version of a traditional birch bark canoe produced through an interdisciplinary research initiative at USask will also be featured in the show.
"The canoe has a legacy as an icon of Canadian culture. It is, of course, a practical vessel that made it possible to traverse the country's waterways for its Indigenous inventors and those that later adopted its use. But the canoe itself is a beautiful, artful form that has long been depicted in works of art and, in contemporary times, shown as an artwork itself," said exhibition curator Michelle Jacques.
"The canoe is an object that helps transfer traditional knowledge and showcase the potential for future innovation. For many, the canoe embodies intellectual, spiritual and philosophical ideas, shows us the beauty of the world and engenders a palpable emotional response—just as so much of the best art does."
Grit McCreath said she and her husband have been longtime supporters of the arts community and are also appreciative of USask President Peter Stoicheff's passion for the arts. This support for the arts was demonstrated in 2017, when Stoicheff signed a memorandum of understanding with Remai Modern that outlined the aspirations of both institutions to collaborate in areas of complementary strength and mission. It is believed to be the first agreement of its kind in Canada between a city-owned art museum and a university.
"The partnership is such a great agreement between two of Saskatoon, Saskatchewan and Canada's significant cultural institutions," McCreath said.
More information about Canoe is available on the Remai Modern website.
---
Related Articles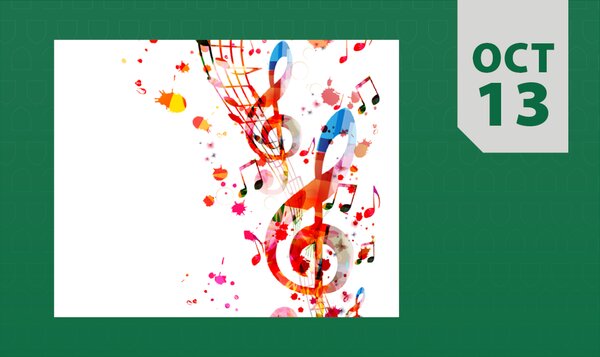 A collaborative musical showcase between three USask Department of Music ensembles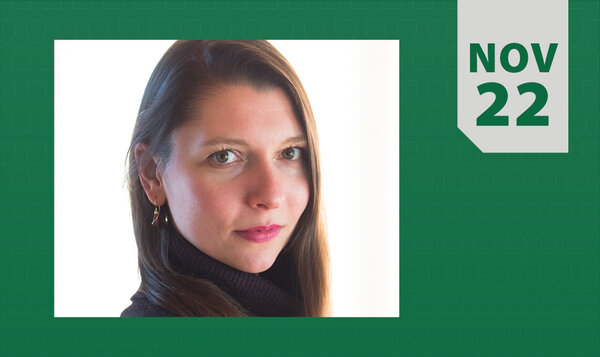 A talk and performance in the Fine Arts Research Lecture Series (FARLS) in Music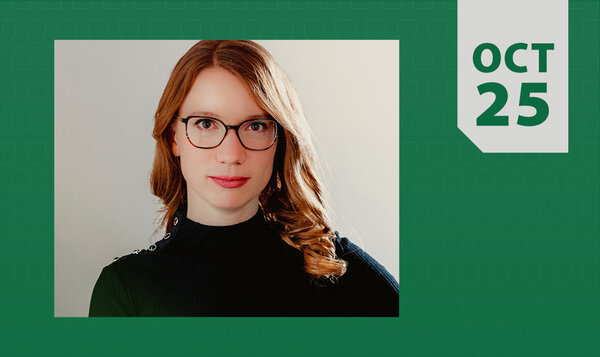 A talk and performance in the Fine Arts Research Lecture Series (FARLS) in Music