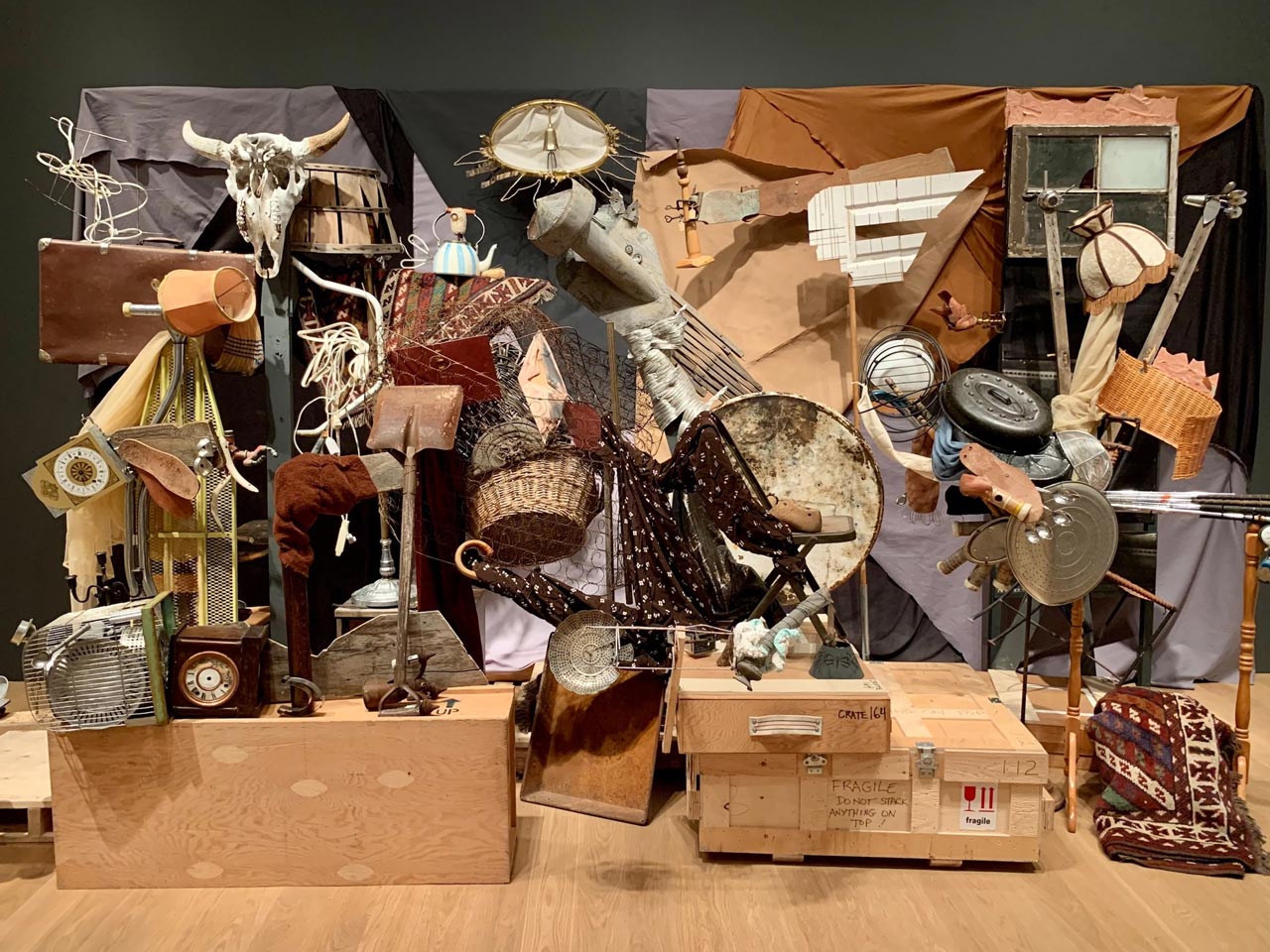 USask student artists revisit Picasso for Remai Modern exhibition
Five USask fine art students assisted artist Adad Hannah with creating a sculpture titled Saskatoon Guernica
By Chris Putnam
Five University of Saskatchewan (USask) fine art students helped add a Saskatchewan spin to the newest exhibition at the Remai Modern.
The students were invited to assist with building a sculpture by Adad Hannah as part of Guernica Remastered: a new exhibition at the museum in which contemporary artists created works inspired by Pablo Picasso's famous 1937 painting Guernica.
Guernica Remastered can be seen at the Remai Modern from Oct. 9 until Feb. 27.
"I often work with local students on art projects around the world. It's exciting to meet new people and to work together very intensely for a short period of time. It's a real summer camp vibe with lots of shared stories, meals together and hard work as we bring a new artwork to life," said Hannah, a Vancouver-based multimedia artist.
One of Hannah's contributions to the exhibition is a commissioned installation titled Saskatoon Guernica. The artist and his assistant Nicole Hayashi reached out through contacts at the College of Arts and Science's Department of Art and Art History to find students interested in being part of the project.
Five students were recruited: Bachelor of Fine Arts students Atrayee Basu and Gabby DaSilva, and Master of Fine Arts students Emily Conlon, Louisa Ferguson and Jesse Fulcher Gagnon.
"Immediately, I was intrigued, replying instantly that I was in. This was such a unique project, and with the pandemic still ongoing, the opportunity felt too rare to pass up," said DaSilva.
Hannah gathered a pile of objects and materials from local antique, thrift and industrial supply stores. The students' task was to dig through the pile to find items they could use to build a unique three-dimensional version of Guernica.
"The first day when we arrived, the loading dock was full of objects—big and small, old and new, clean and rusty. Oddly enough, we were all drawn to a similar palate and aesthetic. Everything that went into the gallery felt very of-Saskatchewan. Because of this, the assembly was pretty organic," said Fulcher Gagnon.
Basu, a student artist who specializes in found object sculptures, was thrilled for the chance to work on the project with Hannah.
"It was very fluid and conversational, so I got to express my thoughts and comments. It was a great team bonding," Basu said.
The students were "amazing" to work with, said Hannah.
"I often get to work with great groups of people, but with this particular group we all gelled so quickly and were able to accomplish a lot over a period of about a week. I am very proud of what we were able to accomplish."
The result is a nearly life-sized version of Picasso's Guernica recreated with everyday materials—from a lampshade to an ironing board to a roasting pan. It's a version of Guernica that could only have been made in Saskatchewan.
At the Oct. 8 opening of the exhibition, the students saw the public's first response to the work in person.
"It was amazing to hear how people were trying to connect and finding a new way to look at Guernica," said Basu.
Guernica depicts a scene of violence and chaos in the aftermath of a bombing, but the collaborative atmosphere that went into the making of Saskatoon Guernica is an essential element of the new sculpture.
"Guernica is such a heavy political piece, by making community-building as important as the art-making itself it almost felt like a mini-protest: making peace and not war," said Fulcher Gagnon.
"I'm sure each one of us when looking at the finished installation sees something very different that makes them smile. This really was such a memorable experience and group I'll never forget," said DaSilva.
Hannah documented the creation of the piece through photographs that will be used in a future work as an extension of Saskatoon Guernica.
The collaboration was enabled by a 2017 partnership agreement signed between USask and the Remai Modern.
Guernica Remastered at the Remai Modern is curated by Dr. Alma Mikulinksy (PhD) with support from Sandra Fraser.
---
Related Articles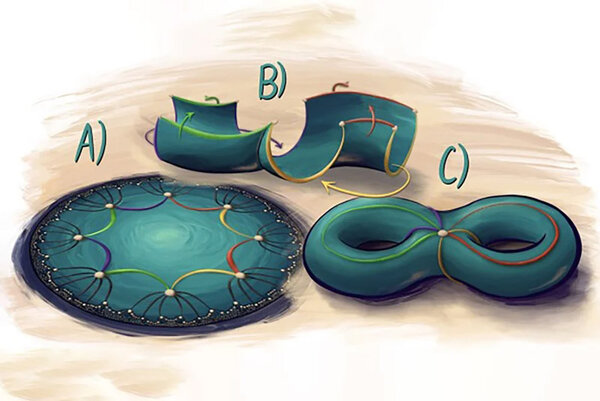 At USask, a mathematician and a musician collaborated to turn a quantum research paper into a jazz performance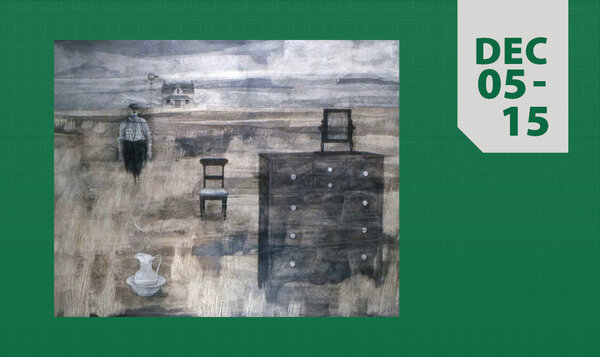 A collaborative exhibition by USask students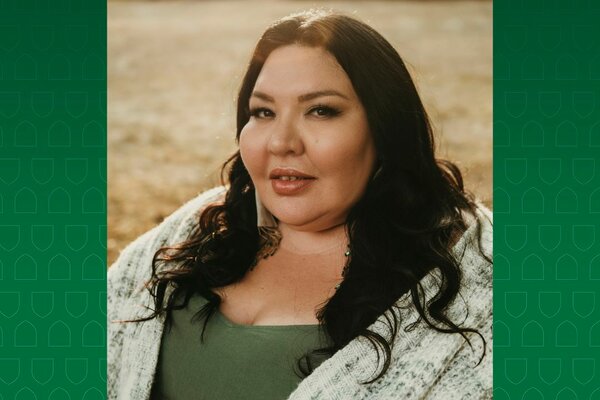 Award-winning poet and photographer Tenille Campbell (BA'07, MFA'12) has been selected as the next Indigenous Storyteller-in-Residence