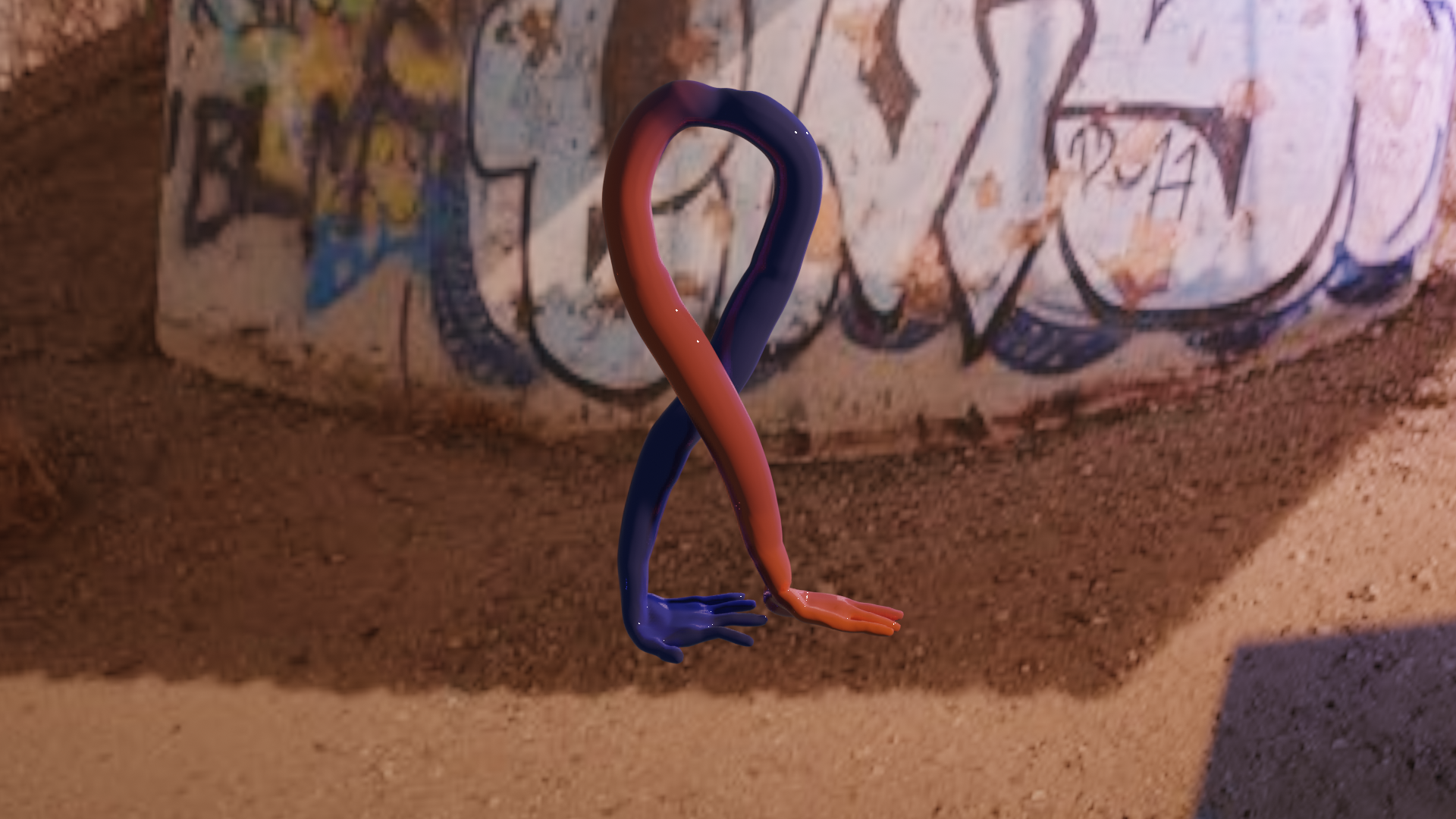 Students' artwork to be showcased during augmented reality tour on USask campus
In partnership with Nuit Blanche Saskatoon, USask will host a Nuit Blanche Eve event from 4 pm – 7 pm on Friday, Sept. 24, 2021
**PLEASE NOTE: Unfortunately, due to COVID-19, organizers have made the difficult decision to cancel the Nuit Blanche Eve event scheduled for Friday, Sept. 24. Artworks from the AR exhibition/tour will still be available for viewing via QR trigger points at the main Nuit Blanche Saskatoon festival on Saturday, Sept. 25, from 7 pm to 12 am, at the following locations: the FreshCo parking lot on 33rd Street West, the Mayfair Branch Library on 33rd Street West, and outside the Frances Morrison Central Library on 23rd Street East. Information on the main event, including a festival map, is available on the Nuit Blanche Saskatoon website. All works will also be available for viewing through the Shared Spaces app on Sunday, Sept. 26, after 7 pm.**


By Shannon Boklaschuk
Innovative artwork created by 12 University of Saskatchewan (USask) students will be publicly showcased this month when the USask campus is transformed through an augmented reality (AR) tour.
In partnership with Nuit Blanche Saskatoon, USask will host a Nuit Blanche Eve event from 4 pm – 7 pm on Friday, Sept. 24, 2021. Attendees will be able to download the new Shared Spaces app—which was officially unveiled on Nuit Blanche Eve last year—to view 16 sculptures created by the students in new and exciting ways.
"Viewers will be able to download the Shared Spaces app and follow the Google map to find AR triggers that can be scanned to have 16 virtual sculptures and animations appear at the various outdoor locations. This means that participants simply need to come equipped with their phones, join the university Wi-Fi and then have digital artworks appear, as if by magic, on their screens at the locations indicated on the map," said Prof. Lisa Birke, a faculty member in the Department of Art and Art History in USask's College of Arts and Science.
Birke said the artworks "range from a 'shy' sculpture that turns away from the gaze of the viewer, animated paper planes flying out of the windows of the Airplane Room, as seen from the front of the Thorvaldson Building, and a giant tornado representing the upheaval—and metaphorical removal of activity on campus—experienced through the COVID-19 pandemic, along with many other works."
"The works promise to be visually intriguing, poetic, thought-provoking and just simply cool to experience," she said. "This will be the first time that a fully augmented reality exhibition is happening directly on campus, as last year's projects were only accessible through the app and not curated into a physical tour."
The artworks that will be featured on Nuit Blanche Eve were created by USask students Alleah Bowring, Gabrielle Da Silva, Eva Francis-Work, Jesse Fulcher Gagnon, Rod Goertzen, Elizabeth Laidlaw, Danya Lawton, Chantelle Matkowski, Athena Ni, Leanne Read, Milzedrich Salcedo and Ming Zhang.
Shared Spaces is a three-year project of the University of Saskatchewan Art Galleries and Collection exploring how AR can create opportunities for connection through art—both by making art accessible anywhere, through approaches such as digital 3D sculptures, and by providing additional content that is often personal in nature.
Shared Spaces is led by a digital design team, consisting of USask professors from multiple departments, and is guided by a project advisory committee, which includes artists and digital experts at USask and from the larger Saskatchewan community. Research and development are carried out by multiple teams, involving USask students and recent graduates, and is led by project manager and USask graduate Lauren Warrington (BSc'16, BFA'19). Warrington particularly wanted to acknowledge USask students and developers Febi Chajadi and Brandon Piller, whose hard work on the back end of the Shared Spaces app have helped make the Nuit Blanche Eve event possible.
Warrington took on the project manager role in July, building on the solid foundation built by previous project manager and USask graduate Michael Peterson (BFA'09, BSc'10).
"Stepping into the role of project manager has been both exciting and busy, as the project is in its third and final year," said Warrington, who is also an artist working in digital media.
"I was already familiar with the initial research and direction of the project, as I previously worked as the project assistant. I've learned a lot during my time with Shared Spaces and I've had fun contributing to the project from almost the very beginning. I feel lucky to have been involved from the initial research, design and development stages; having this base knowledge and understanding allowed for a smooth transition into the role of project manager."
As an artist, Warrington is particularly interested in how digital and physical spaces integrate and how game development tools can be used in art spaces. As a result, Shared Spaces and Nuit Blanche align with her personal, as well as professional, interests. Warrington said Nuit Blanche Eve 2021 offers a unique opportunity to reimagine USask's outdoor spaces and will encourage community members to explore the campus in a new way.
"The students have transformed everyday spaces through augmented reality," she said. "Their work prompts viewers to think differently about how they choose to interact with art, their surroundings and the people they share these spaces with."
Birke said the annual Nuit Blanche Saskatoon festival transforms the city through art, light and a sense of community, and "bringing this energy and creativity" to the USask campus was "an opportunity too good to pass up."
Birke noted that when she was hired at USask in 2017, she was tasked with creating a new digital focus in the Department of Art and Art History, which gave rise to the Digital and Integrated Practice (DIP) area. Showcasing the work of the DIP students was one of the reasons she wanted to collaborate with Nuit Blanche Saskatoon again this year and bring an event to the USask campus.
"I decided to continue building this project and collaboration, as it is such a fantastic opportunity to share the exciting digital artwork that is being produced by our DIP students with the broader university and Saskatoon public—and the even more extensive audience we are reaching through the app," said Birke.
To download the Shared Spaces app on an iPad or iPhone, click here. To download the app on an Android device, click here. Visit the Shared Spaces website for a map of the artwork locations.
Following Nuit Blanche Eve, the AR artworks will also be presented as part of the main Nuit Blanche Saskatoon festival on Saturday, Sept. 25, from 7 pm to midnight. On Sept. 25, the artworks can be viewed at the FreshCo parking lot on 33rd Street West, as well as outside the Mayfair Branch Library on 33rd Street West and outside the Frances Morrison Central Library, on 23rd Street East, in the aptly named "Shared Spaces AR Alley." Once Nuit Blanche 2021 has concluded, the students' artwork will be available for viewing directly in the Shared Spaces app.
Vaccination measures are in place at University of Saskatchewan campuses. Read the rules before visiting.


---
Related Articles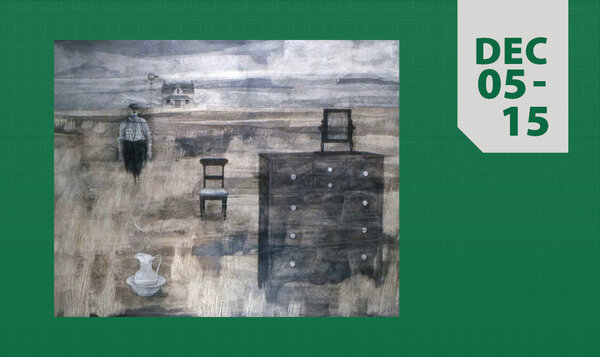 A collaborative exhibition by USask students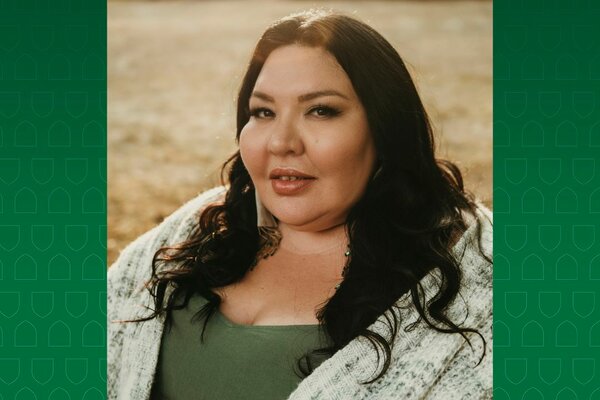 Award-winning poet and photographer Tenille Campbell (BA'07, MFA'12) has been selected as the next Indigenous Storyteller-in-Residence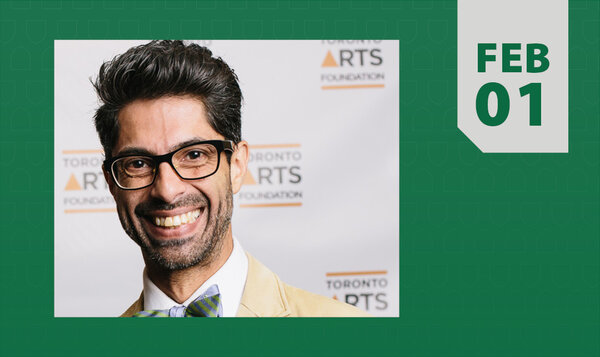 A talk in the Fine Arts Research Lecture Series (FARLS) in Music by Hussein Janmohamed