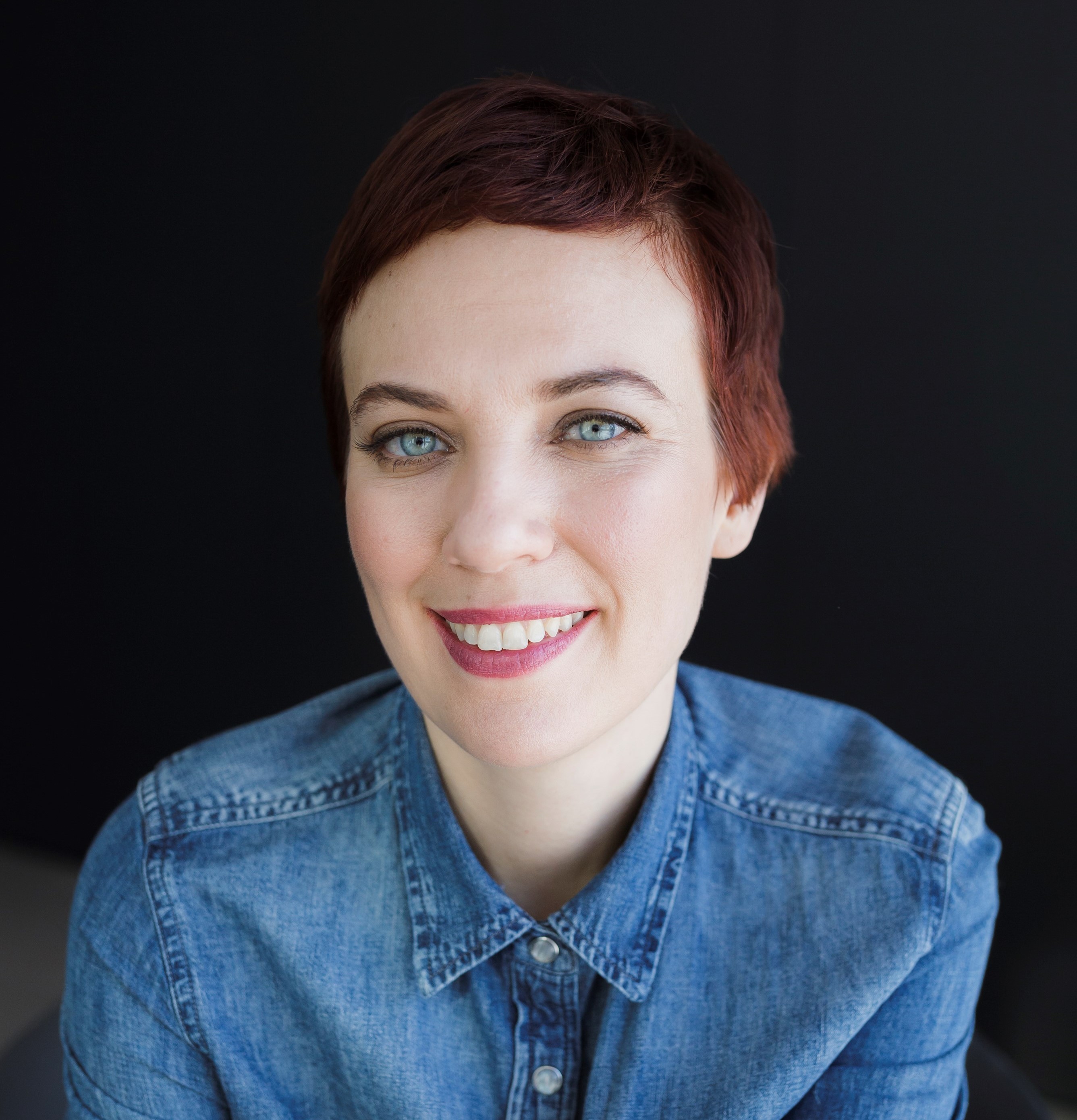 Changing landscape of the family farm inspires USask professor's new book of poetry, short film
Field Requiem, the new book of poetry by Dr. Sheri Benning (PhD), will be discussed during an online launch event on Sept. 29
By Shannon Boklaschuk
Dr. Sheri Benning (PhD) found inspiration in her own lived experiences when she created her new book of poetry, Field Requiem.
Benning, an assistant professor in the Department of English in the College of Arts and Science at the University of Saskatchewan (USask), grew up on a family farm in rural central Saskatchewan. This sense of place and the changing landscape of the family farm animate her new collection of poems.
"We're living in a time when we are increasingly losing our places to climate change and to unfettered industry. It stands to reason that if who we are is, in part, forged by our dynamic relationship to our home-places, these losses cause genuine grief," she said.
"Facing a paucity of ritual to articulate this significant loss, Field Requiem borrows loosely from the Latin liturgy of the requiem mass to grieve my home-place, a landscape radically altered by intensive agriculture."
Benning said the farming landscape of Saskatchewan has changed significantly, even in her lifetime. Now, just eight per cent of farms control 38 per cent of the farmland, and there are 50,000 fewer farms than there were 50 years ago, she said.
"As the average farm size increases, land and community health suffer," she said. "Consider the increased alteration of land to generate more arable acres: low spots are drained, scrub brush and rockpiles that supported remnant prairie flora and fauna—all of this is scraped away as operators pursue narrow profit margins. Does it have to be this way? The situation feels intractable, but surely there are other ways of inhabiting this landscape that might be amenable to land and community health. I think the urgency of this question was brought into terrifying relief in this past summer of fire and drought. And how can we even begin to have necessary conversations around reconciliation without addressing land use, without speaking about the vast colonial theft that precedes the agroindustry?"
Despite these difficult questions, Benning noted that she loves the prairies, and she is "profoundly grateful for the close engagement with the land that growing up on a family farm conferred." However, "that love demands reckoning with these questions," she added.
Field Requiem (Carcanet Press) is Benning's fourth book. Her previous collections include The Season's Vagrant Light: New and Selected Poems (Carcanet Press), Thin Moon Psalm (Brick Books) and Earth After Rain (Thistledown Press). Thin Moon Psalm and Earth After Rain each won two Saskatchewan Book Awards. Thin Moon Psalm was also nominated for the ReLit Poetry Prize and won the Alfred G. Bailey manuscript award. Her poems, essays and short stories have appeared in North American, British, and European anthologies and literary magazines.
So far, poems from Field Requiem have been published in The Paris Review, The Times Literary Supplement, Poetry Review, Brick, The Manchester Review of Books, Prairie Fire and Grain Magazine. A British book launch for Field Requiem will be held online on Sept. 29 at 12 pm Saskatchewan time and will include a conversation with poet Karen Solie.
A Saskatoon launch will also be held on Nov. 18 at McNally Robinson and will feature Sylvia Legris, whose new collection of poetry, Garden Physic, is forthcoming with New Directions. The local event may also take place online, depending on the COVID-19 situation.
In addition to her new book of poetry, Benning recently worked on a short film with her sister, visual artist Heather Benning, and their close friend, Vancouver-based filmmaker and USask alumnus Chad Galloway (BA'00). Sheri Benning is also a USask graduate, having earned a Bachelor of Arts (honours) degree in English in 2002. The trio collaborated on the new film, Winter Sleep, which is based on a poem of the same name featured in Field Requiem.
"The poem is kind of a set piece in the book; it touches on the manuscript's central themes," Sheri Benning said.
Winter Sleep is an official selection at the Nature & Culture - Poetry Film Festival in Copenhagen; the Cadence: Video Poetry Festival in Seattle; the Montreal Independent Film Festival; and the Vancouver Independent Film Festival. Winter Sleep was also shortlisted for best experimental film at the Yorkton Film Festival and featured on The Paris Review blog, The Daily.
"It was really meaningful for me to see the poem come alive through Chad and Heather's vision and talent," said Benning. "The film was shot where my dad's family farmed and, in fact, it's my dad who walks into the distance (in the film)."
While Benning prepares for the upcoming book launches and film festivals, it's also a busy time as the new fall term gets underway on the USask campus. Benning is an instructor in the Master of Fine Arts (MFA) in Writing program, typically teaching the MFA graduate workshops in poetry and creative non-fiction. She has supervised five MFA theses—four poetry manuscripts and one play—and is the faculty advisor of The River Volta Review of Books, a literary review edited by MFA students that is receiving national attention.
At the undergraduate level, Benning also teaches ENG 120: Introduction to Creative Writing and ENG 220: Studies in the Craft of Writing.
"I really enjoy the opportunity to work with both graduate and undergraduate students," she said.
When asked what she enjoys about writing, Benning noted that she's "grateful for the vocation, the discipline of it, which grounds and orients" her life. She is also highly appreciative of the generous mentors and editors she's worked with over the years; as an undergraduate USask student, for example, she had the opportunity to take philosophy and creative writing classes from celebrated Canadian writer and USask alumnus Dr. Tim Lilburn (BA'73).
"In many ways, these early conversations with Lilburn—about poetry, about writing place and land in all its complexity—set the course of my artistic life," Benning said. "I feel really lucky to carry this conversation forward."
---
Related Articles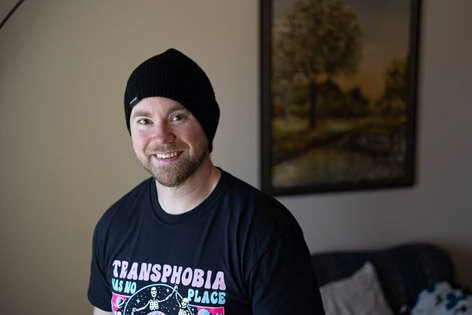 Pottle (PhD'16) is bringing a fresh, much-needed voice to the country's literary landscape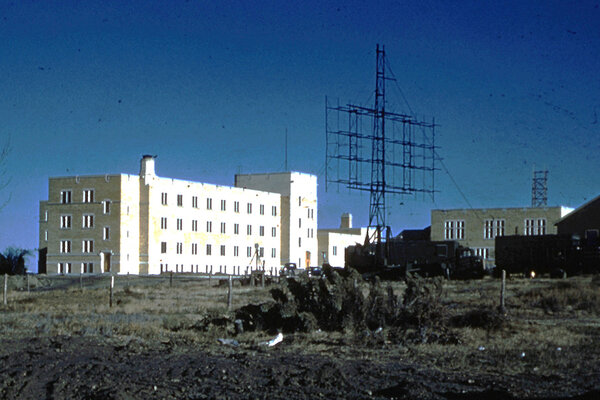 The Japanese surprise attack on Pearl Harbor was detected by radar technology that would later help USask become a leader in space and atmospheric studies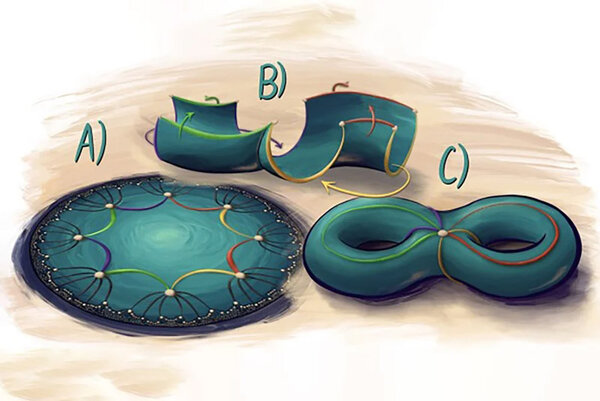 At USask, a mathematician and a musician collaborated to turn a quantum research paper into a jazz performance