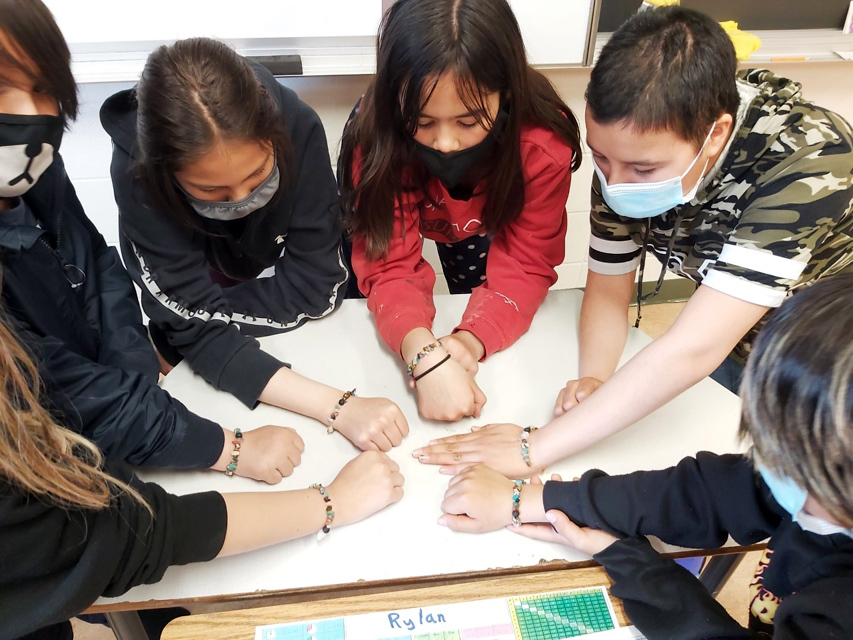 USask science ambassadors connect virtually with northern schools
The science ambassador team brought culturally responsive science education to about 500 K–12 students this spring
By Chris Putnam
To bring science education activities to Indigenous community schools this spring, the University of Saskatchewan (USask) science ambassador team had to get creative.
In May and June, USask science ambassadors took a virtual approach to working with about 500 students across schools in nine Northern Saskatchewan communities.
"I really enjoyed seeing all the smiling faces—even though they were behind masks, they seemed to be really excited to be a part of the program," said Cree Longjohn, a student coordinator of the Science Ambassador Program.
In an ordinary year, science ambassadors travel to participating communities and lead students through a variety of science and math experiments. To make the program possible during the COVID-19 pandemic, the team delivered teaching supplies to the schools and connected with students remotely through video chat.
"Of course I'd love to be with the students and hanging out with them, but this was actually a great experience. Being able to see their faces over camera and hear their voices when we were doing those experiments has been one of the best parts of this job. It's always great to see students having fun," said Micaela Champagne, a science ambassador and student coordinator.
Based in the Science Outreach Office of the College of Arts and Science, the Science Ambassador Program delivers culturally responsive, hands-on science education activities to K–12 classrooms in Indigenous communities. The program—now in its 15th year—hires USask undergraduate and graduate students as science ambassadors.
"We have a very special group of university students who are very community-minded and want to support each other and make our community and Saskatchewan a better place," said Lana Elias, director of the Science Outreach Office.
Using the supplied kits, teachers in the participating schools were given the option to teach the activities themselves or invite the USask science ambassadors to lead virtual sessions.
The classroom experiments gave students a chance to create instant snow, grow crystals, build air-powered puppets, design binary code puzzles and more.
"The science ambassadors inspired our students. And they said, 'When I grow up, I want to go to the university to see the science ambassadors and be a part of the program,'" said Delores Kent, an Elder and teacher at Rossignol School in Ile a la Crosse, Sask.
This year, for the first time, USask students coordinated the Science Ambassador Program. Longjohn and Champagne, two students with previous experience as science ambassadors, were hired to work with communities, design science activities, prepare classroom kits and train new ambassadors.
"Micaela and Cree are amazing. They did a great job," said Elias.
The team had to adapt its classroom activities to fit with COVID-19 social distancing guidelines. Other challenges came as a surprise.
"We had a few hiccups with the Prince Albert forest fire that just wiped out our (internet) connectivity. So we had to do a lot of makeup sessions and it was majorly hectic, but our ambassadors did an awesome job adjusting to that. And our communities, of course, were very understanding," said Champagne, a Métis student entering the master's program in archaeology at USask.
A new initiative this year was the Indigenous Languages Project, which seeks to integrate the traditional languages of the participating communities into sessions at each school.
Longjohn and the science ambassadors worked with teachers and language keepers in each community to gather translations of science terms used in the classroom sessions. They created a digital bank of Denesuline, Michif and Cree words for terms such as "translucent" and "hydrophobic" as spoken by locals.
"So those students could hear actual speakers from their community and make that connection, and be able to see themselves reflected in the sessions that they're participating in," said Longjohn, a member of Sturgeon Lake First Nation who is completing the final year of her Bachelor of Science in biology with a minor in mathematics.
The translations will continue to be used as a resource for students in the Science Ambassador Program and its sister program, Kamskénow—a science outreach program for schools in Saskatoon.
This year the @USask@UsaskArtSci_SO team worked with communities to translate science terms into Indigenous languages to help teach science in Indigenous schools. Here's what it sounds like. @vpieusaskpic.twitter.com/AVkkZnLZTp

— USask Arts and Science (@usaskArtSci) July 12, 2021
Aaron Fosseneuve, principal of Charlebois Community School in Cumberland House, Sask., said his community appreciated being asked to contribute translations to the project.
"We hope to see that continuation of Indigenous languages across the province so that we can bring back what was taken from us, which is language, culture and all the other impacts of colonization."
Longjohn—who starts a new job as a USask science outreach coordinator in September—said she believes she would have been more eager to pursue science as a child if she had seen more Indigenous representation and role models in the sciences.
"If the youth see themselves, if they see their culture, if they see their language right in the sessions, I'm hoping that it motivates them to go out and learn and take that place that's waiting for them in the sciences."
The Science Ambassador Program is sponsored by USask, the Natural Sciences and Engineering Research Council (NSERC), Cameco, NSERC CWSE-Prairies and eight USask colleges.
---
Related Articles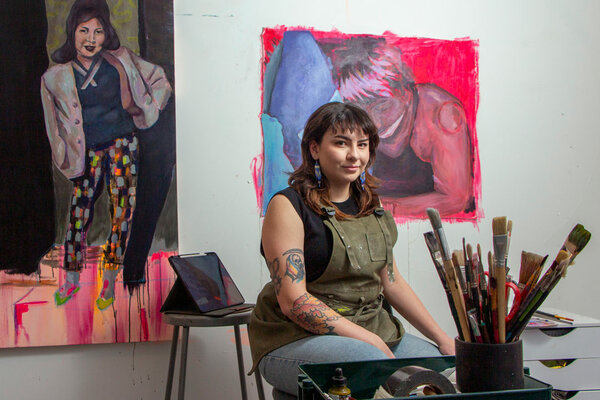 MFA student won a 2023 Outstanding Student Achievement in Contemporary Sculpture Award from the International Sculpture Center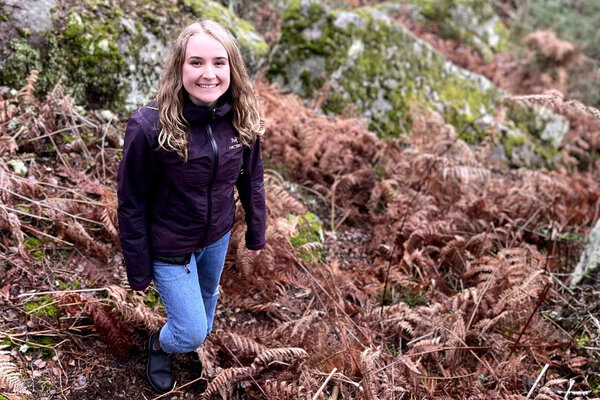 USask biology student Rachel Andres is making plans to continue her love of plant science research at the University of Oxford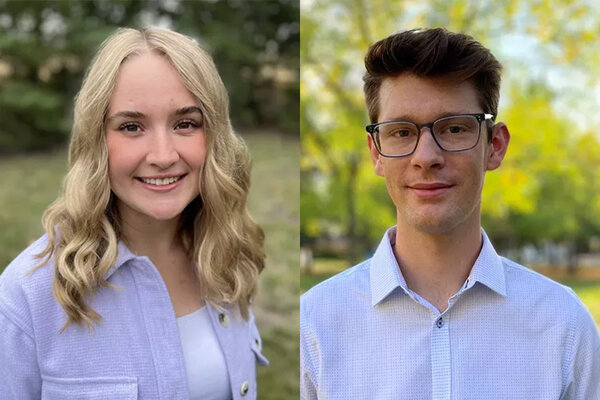 Biological sciences student Rachel Andres is one of two USask recipients selected for the prestigious Rhodes Scholarship