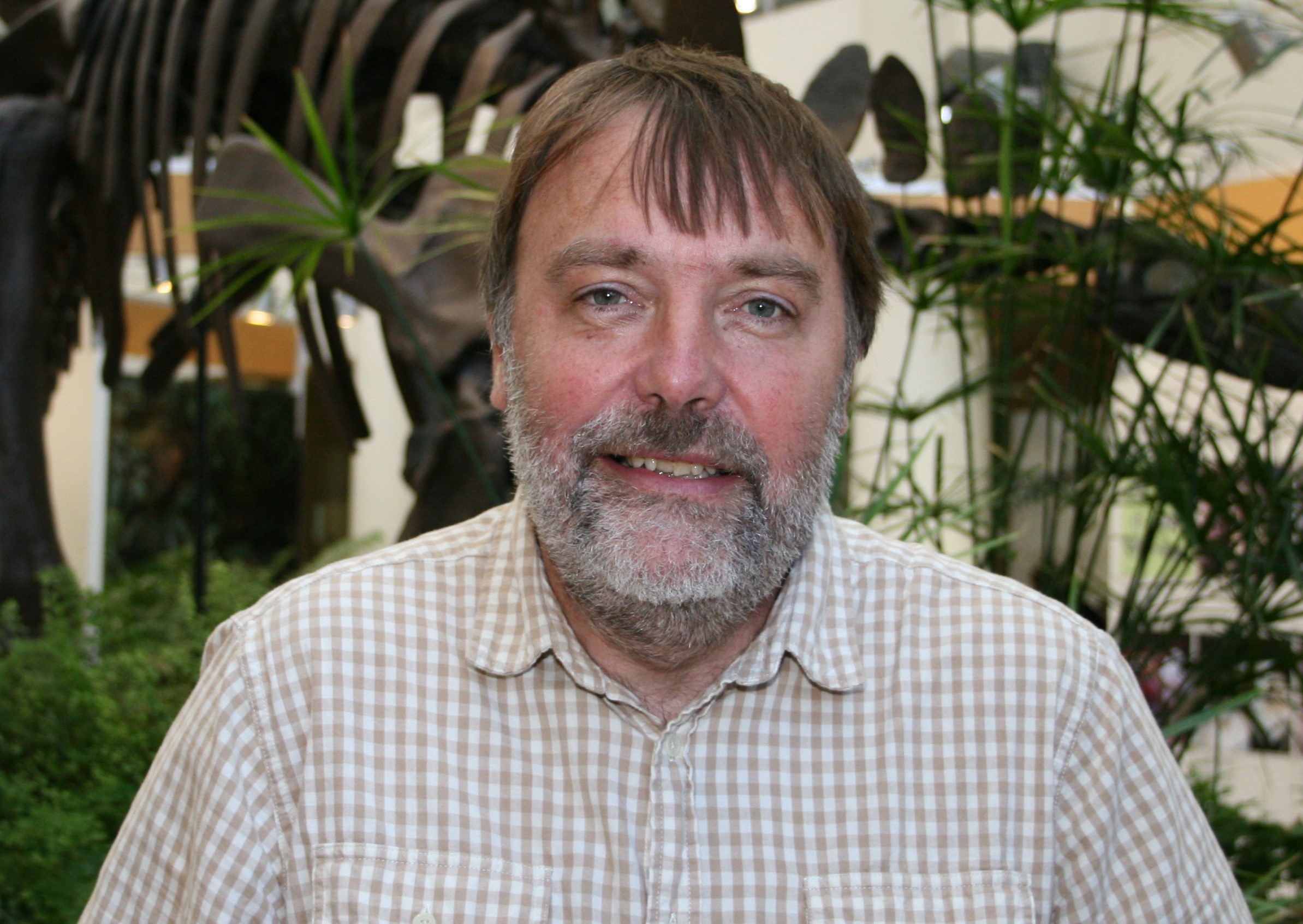 USask geology professor takes on presidency of national organization
Dr. Kevin Ansdell (PhD), a faculty member in the Department of Geological Sciences, will serve as the president of Geoscientists Canada for the next year
By Shannon Boklaschuk
A University of Saskatchewan (USask) researcher will serve as the president of Geoscientists Canada for the next year.
On June 4, 2021, Dr. Kevin Ansdell (PhD), a faculty member in the Department of Geological Sciences in USask's College of Arts and Science, took office as the president of the national organization for 2021-22, following a year as president-elect.
"I am happy to serve for one year and work in support of the regulatory bodies to improve the effectiveness of geoscience regulation in Canada to achieve excellence in the geoscience profession," Ansdell said.
"It is particularly important from my perspective as an educator at a university because the vast majority of students in geology, environmental geoscience and geophysics end up working in their area of interest and will eventually become professional geoscientists. I can provide advice to students as they begin their careers, based on the knowledge I have gained through my work with Geoscientists Canada and APEGS (the Association of Professional Engineers and Geoscientists of Saskatchewan)."
Geoscientists Canada's mission is to support its constituent associations in their efforts to improve the effectiveness of regulation in Canada and achieve excellence in the geoscience profession. With nine constituent association members, it is the national organization of the provincial and territorial licensing bodies that regulate the practice of geoscience in this country.
The geoscience profession, which encompasses many specialized practice disciplines, currently comprises more than 14,000 licensed professionals (P.Geo.) and geoscientists-in-training registered with geoscience regulators across Canada.
Prior to joining the board of Geoscientists Canada, Ansdell volunteered with APEGS, the provincial professional regulatory body. He also served as the Saskatchewan director on the Canadian Geoscience Standards Council.
"As the only academic on the board of Geoscientists Canada—the others are practicing professionals with environmental, geological hazard assessment and hydrocarbon consulting firms, mineral exploration and mining companies, and provincial geological surveys—I hope to improve interactions between university geoscience departments and the regulators across the country," he said.
A professional geoscientist registered with APEGS, Ansdell has been a faculty member and researcher at USask since 1993 and served as the head of the Department of Geological Sciences from 2003-2010. He received his PhD at USask in 1992, following a master's degree in economic geology from the University of Alberta in 1984 and an undergraduate degree in geology from the University of Oxford in 1982.
Throughout his academic career, Ansdell has supervised 70 graduate and undergraduate student projects, received several awards for teaching and volunteer work and has authored or co-authored more than 100 refereed journal papers and government publications, and 170 abstracts at national and international conferences. He has also served in several previous leadership roles, including as president of the Canadian Geological Foundation and on the council of the Geological Association of Canada. In addition, he was an associate editor for the Canadian Journal of Earth Sciences from 1998-2006 and has been involved in more than 150 expert and external reviews of reports, manuscripts and theses.
Ansdell said studying geology provides students with an appreciation and understanding of the world around them and the complicated interactions between rocks, minerals, soils, water and the atmosphere that supports the world's ecosystems. He noted the Earth "is a natural laboratory," and geology embraces the interactions between physical, chemical and biological processes on and within the Earth.
"Even a first-year course provides a great introduction to how the Earth works—such as volcanoes, earthquakes, weathering, erosion and landslides—and how it has changed over the last 4.5 billion years, as seen in the great variety of rocks that form on the ever-changing tectonic plates and the changing fossils that record animal and plant evolution to the present day," he said. "Earth materials are vital for our way of life, and a knowledge of geology is needed to understand the places in Saskatchewan, Canada and around the world that these materials can be found, and why they are there."
Ansdell is particularly looking forward to "providing a geological slant" on some of the important issues in the modern world through a new USask course he will teach this fall, GEOL 498.3: Geoscience of Green Energy and the Digital Economy.
He noted that an understanding of geology allows for an appreciation of the complexity of the climate system over time, since rocks often preserve climate-change events that occurred thousands and millions of years ago and are being reproduced today.
"Reducing greenhouse gases is a global requirement, and the move to increased electrification using renewable and low-carbon energy sources is an important challenge. The geoscience profession is front and centre, as it is predicted that an enormous amount of critical materials will be needed to provide the batteries and infrastructure that will be required," said Ansdell.
"Where are these going to come from? The Canadian government thinks that Canada is one of the few places in the world that these critical materials can be sourced in an environmentally responsible manner, and hence the release of the list of 31 critical materials in March this year. Environmental geoscience experts, for example, working alongside geologists and geophysicists, will be involved in the exploration, extraction and remediation of existing and new mines, and many of the new ones are designed to have net-zero carbon footprints, which is what the world needs."
---
Related Articles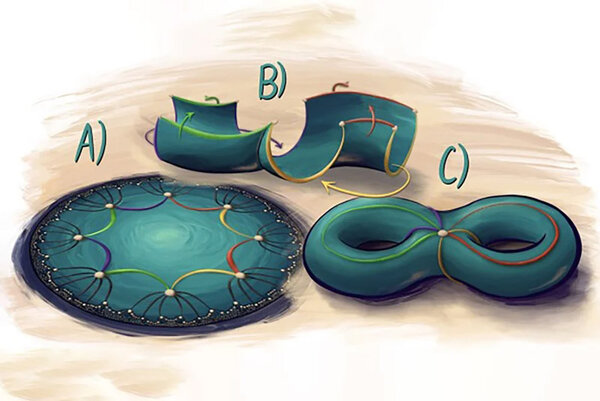 At USask, a mathematician and a musician collaborated to turn a quantum research paper into a jazz performance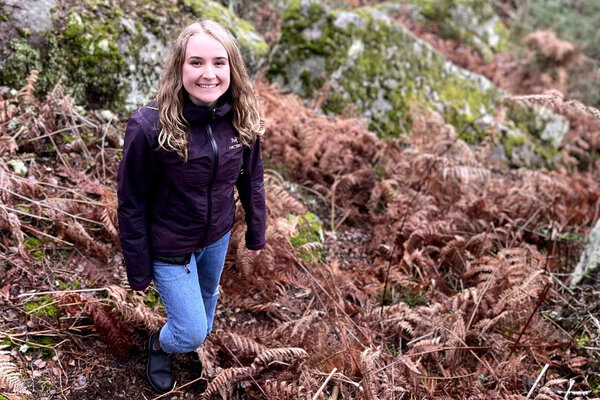 USask biology student Rachel Andres is making plans to continue her love of plant science research at the University of Oxford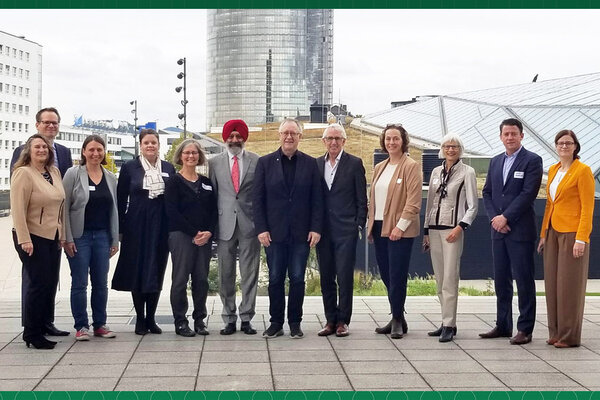 College of Arts and Science faculty members were part of the USask delegation that travelled to the University of Bonn (UBonn) in Germany