Cree actor receives new USask student drama award
Christopher Krug-Iron is the first recipient of the Henry Woolf Bursary in Drama
By Chris Putnam
University of Saskatchewan (USask) drama student Christopher Krug-Iron is the first recipient of a new award named for Prof. Emeritus Henry Woolf.
Krug-Iron was announced as the inaugural winner of the $1,000 Henry Woolf Bursary in Drama at a virtual event celebrating the Department of Drama's 75th anniversary on June 19.
"Honestly, my jaw dropped when I first found out that I was being awarded," said Krug-Iron, who is entering his final year of the Bachelor of Fine Arts in Drama Program within the College of Arts and Science.
A member of the Canoe Lake Cree First Nation who grew up mainly in Saskatoon, Krug-Iron has performed in many recent Greystone Theatre productions, including Arcadia, Henry V, The Cripple of Inishmaan, Machinal, Frankenstein, Gordon Winter and Unity (1918).
Krug-Iron first fell in love with acting as a high school student, but he had been away from the stage for more than 20 years when members of the Department of Drama convinced him to work toward a drama degree alongside his studies in the College of Education.
"I've been enormously encouraged by a lot of the faculty and students there to pursue a dream that I thought was dead for me," Krug-Iron said.
The Henry Woolf Bursary in Drama was created last year in honour of Woolf, a retired faculty member and former head of the Department of Drama who has profoundly shaped Saskatchewan's theatre community as an actor, teacher, director and playwright.
Woolf, who still lives in Saskatoon, described Krug-Iron as a "very good" actor and a "very creative young man."
"He's also very committed to the department and to working with other people, and that for me is one of the important things about him," Woolf added. "I just am delighted that this particular young man, whom I've watched onstage several times, has been selected. And I really wish him well, because he deserves to do well."
Krug-Iron, a previous recipient of a USask Indigenous Student Achievement Award for academic excellence, recently graduated with a Bachelor of Education degree through USask's Indian Teacher Education Program. Equipped with degrees in education and drama, he hopes to split his time between teaching drama in schools and working professionally as an actor.
"If I'm fortunate enough, I'll be able to pursue both," said Krug-Iron, who will make his debut with Shakespeare on the Saskatchewan this summer in a production of Macbeth.
Funded by community donors, the Henry Woolf Bursary in Drama was created by the Department of Drama to provide financial assistance to undergraduate students majoring in drama.
Drama department head Dr. Moira Day (PhD) said the department is grateful to all the donors who contributed to the bursary fund. She also thanked Woolf, who helped design the criteria for the award.
"At a time when COVID has had a devastating impact on the arts sector, awards like this are all the more critical to allowing young people the means to continue pursuing their dreams with us, to go on telling our stories, and to rebuilding the performing arts in the community and schools of Saskatchewan in a post-pandemic world," said Day.
The Department of Drama continues to accept contributions to the Henry Woolf Bursary in Drama fund. Donations can be made online.
---
Related Articles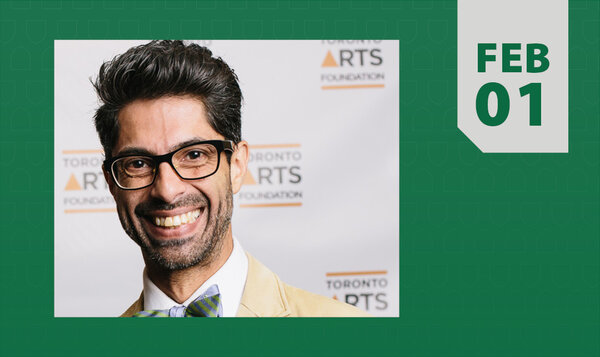 A talk in the Fine Arts Research Lecture Series (FARLS) in Music by Hussein Janmohamed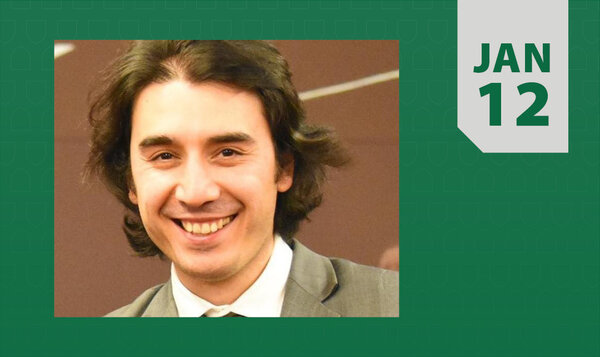 A talk in the Fine Arts Research Lecture Series (FARLS) in Music by Shah Sadikov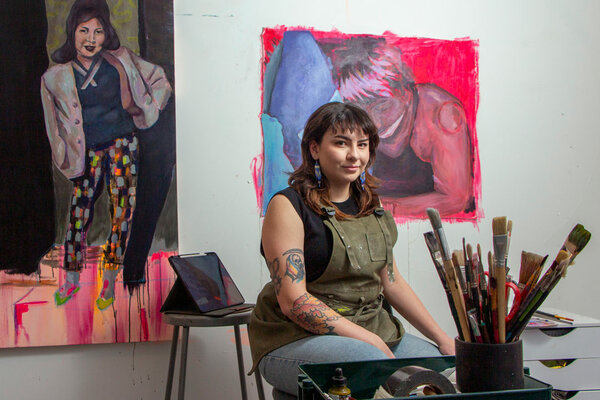 MFA student won a 2023 Outstanding Student Achievement in Contemporary Sculpture Award from the International Sculpture Center