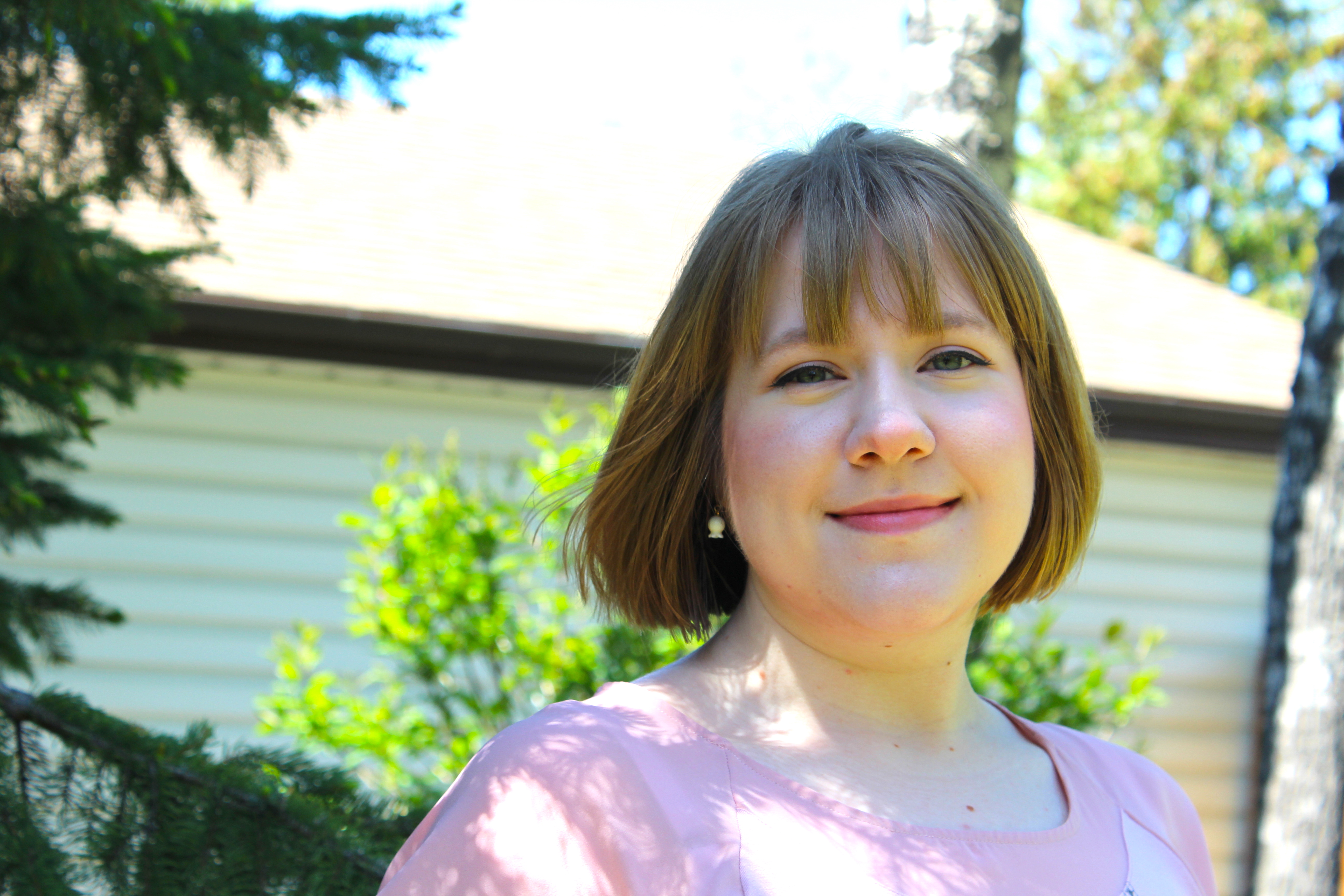 USask student creates online exhibit showcasing queer history in Saskatchewan
Megan Gorsalitz (BA'20) worked on the project as a student employee at the Diefenbaker Canada Centre
By Shannon Boklaschuk
A University of Saskatchewan (USask) student says she hopes a new online exhibit she curated "can be useful to people both inside and out of Saskatchewan's queer community."
Megan Gorsalitz, a student in USask's College of Arts and Science, worked on the Pride on the Prairies exhibit when she was temporarily employed as an exhibit and collections assistant at the Diefenbaker Canada Centre (DCC).
Gorsalitz was one of the DCC's 2020 summer student employees—funded by Young Canada Works and Canada Summer Jobs—and, at the time of her employment, had just finished an undergraduate degree at USask in linguistics and was working on a second undergraduate degree in English literature.
The exhibit, which focuses on queer history in Saskatchewan from 1969 to 2020, was created in partnership with the University of Saskatchewan Students' Union (USSU) Pride Centre.
"When I started (working) at the Diefenbaker Centre they told me that one of my jobs would be to make an exhibit on a topic of my choice," said Gorsalitz. "Over the past couple of years I've become more involved in Saskatoon's LGBTQ2S+ community—going to drag shows, spending time in the campus Pride Centre and stuff like that—so local queer history had already been something on my mind."
Around the same time that Gorsalitz began working at the DCC, several instances of homophobic graffiti were spotted in Saskatoon. Gorsalitz was upset and wanted to do something about it, and she saw the Pride on the Prairies exhibit "as an opportunity to maybe help educate people and fight homophobia."
The online exhibit went live on March 20, 2021.
"I think that more people should be aware of just how recent this history is. When I made the exhibit, I was struck by how recently human rights had been granted in Saskatchewan," Gorsalitz said.
"Pride is a huge summer festival now, so to young people like me it sometimes seems like it's something that has been around for a long time—but the first official Prides in this province didn't happen until about 1995 and later. It's important to remember that the right to have a Pride celebration was something that people had to fight for not all that long ago; that's why it's so important to continue celebrating Pride."
The exhibit was co-created with members of the queer community. Topics include community organizations, human rights, HIV and AIDS, arts and culture, and Pride, and a glossary of terminology is featured online. Gay Liberation, a documentary produced by the Saskatchewan Association on Human Rights in 1978, is also highlighted as part of Pride on the Prairies.
"I had never spent this much time on one project before, so it definitely helped me learn how to create larger writing projects," Gorsalitz said of curating the exhibit.
"I had to do a ton of research and keep really organized notes and drafts; it was great writing experience that I think really helped my studies. I also used the university's archives for the first time when creating this exhibit, so that was helpful to learn about as well."
Helanna Gessner, the curatorial, collections, and exhibits manager of the DCC, supervised Gorsalitz and provided her with guidance. The work of USask history professor Dr. Valerie Korinek (PhD)—an award-winning scholar and one of Canada's leading historians of cultural and gender history—informed much of Pride on the Prairies. Korinek is the author of several papers on queer history in Western Canada and, in 2018, her book Prairie Fairies: A History of Queer Communities and People in Western Canada, 1930-1985 was published.
"Dr. Valerie Korinek was a huge help in making this exhibit. First of all, her book Prairie Fairies was one of the most important research resources that I used when making the exhibit," Gorsalitz said.
"She did pioneering work in documenting this history, so the exhibit wouldn't have been possible without her. Also, I met with her early on in the (process) to get some advice on how to go about creating it; she helped me narrow down my topic a bit and also directed me towards some more research resources. After that, she even edited a draft of the exhibit."
In an interview, Korinek commended Gorsalitz for her work in curating Pride on the Prairies, which, in its digital form, can be easily accessed by a wide variety of viewers. Korinek said the importance of the online exhibit is "huge," and she was pleased to see her scholarly work serving as part of the information that was used to put it together.
"I really felt so grateful to Megan for the interest, and the Diefenbaker Canada Centre—and it really just extends the life of my research in a way that's going to reach many more people than would ever read an academic article or an academic book, and that's fantastic," said Korinek.
"It's much more accessible now to some audiences that would never read that, such as school groups."
While Gorsalitz drew information from published sources, she also conducted interviews with community members such as Melody Wood, the Indigenous knowledge systems researcher at the Saskatchewan Indigenous Cultural Centre (SICC) and a Plains Cree, Two-Spirit woman.
The interviews made the exhibit "that much more compelling and interesting and relevant to where we find ourselves right now in 2021," said Korinek.
"I would just like to applaud Megan's hard work and her willingness to consult broadly, to be very respectful in the conversations and her approach to learning about these histories," Korinek said. "These are complicated histories to get right, and I think she was very determined to get these histories right and very sensitive and receptive to suggestions for how to improve what was there—so it was a real privilege to work with her."
---
Related Articles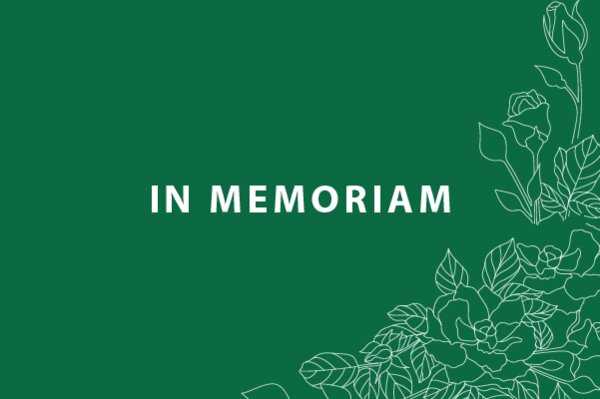 Courtney was a professor in the Department of Political Studies and a Senior Policy Fellow at JSGS for 58 years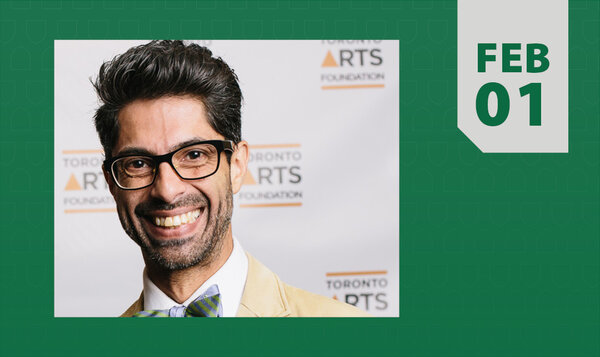 A talk in the Fine Arts Research Lecture Series (FARLS) in Music by Hussein Janmohamed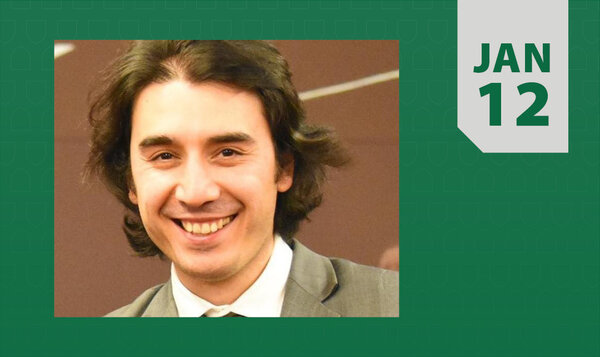 A talk in the Fine Arts Research Lecture Series (FARLS) in Music by Shah Sadikov