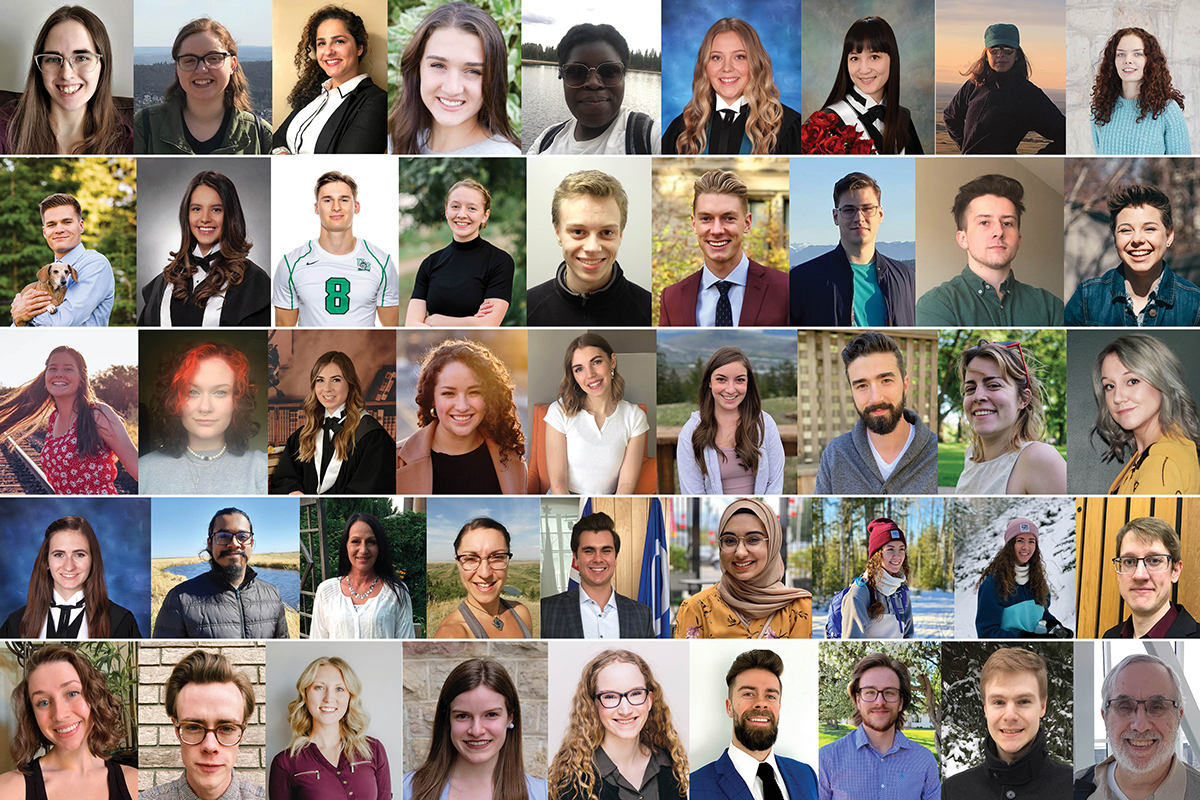 College of Arts and Science honours top graduates
At an online event, the College of Arts and Science recognized new graduates for their outstanding academic achievements
At a special online event on June 3, the College of Arts and Science recognized more than 40 new graduates for outstanding academic achievements during the completion of their degrees.
This year's medal winners and top graduates in College of Arts and Science undergraduate programs were announced at the 2021 College of Arts and Science Graduation Awards Livestream.
In a video message, Dr. Peta Bonham-Smith (PhD), dean of the College of Arts and Science, congratulated the new graduates on their accomplishments and thanked them for choosing the college.
"Thank you for entrusting us with your education. And thank you for forging new paths and for becoming involved in your university in so many ways. Each of you has enriched our college during your time with us, and we are stronger, and better, because of you," said Bonham-Smith.
A recording of the livestream has been posted to YouTube. The names of graduates honoured in the video are listed below.
Award Winners in Humanities and Fine Arts
Elizabeth Mackenzie Reid
Arthur Collingwood Convocation Prize in Music
Stephanie Marie Siemens
Braj Sinha Award for Most Outstanding Graduate in Religion and Culture
Erin Marie Matthews
Debrou Top Graduate in History
Logan Carey Ginther
Department of Philosophy Convocation Award
Katrina Dawn Phippard
Most Outstanding Graduate in Languages, Literatures and Cultural Studies
Emily Rempel
Walter Mills Award in Drama
Award Winners in Social Sciences
Jeniffer Nicole Camacho Soto
Gordon A. McMurray Prize in Psychology
Lauren Siobhan Schmidt Henderson
The Honourable Donald Alexander McNiven Prize in Political Studies
Matthew Harvey Senick
Lewis C. Gray Prize in Economics
Emma Adyn Sander
Most Outstanding Graduate in Archaeology and Anthropology
Jasmine Shahbazi Doran
Most Outstanding Graduate in Sociology
Award Winners in Science
Emiola Ogunjimi
J.F. Morgan Memorial Award in Microbiology and Immunology
Savanna Rose Spendiff
Molson Canada Award of Excellence in Food Science
Adam Michael Wandzura
Most Outstanding Graduate in Anatomy and Cell Biology
Luke Nicholas Wandzura
Most Outstanding Graduate in Biochemistry
Rachel Kathryn Cey
Most Outstanding Graduate in Cellular, Physiological and Pharmacological Studies
Erik Arvid Andvaag
Most Outstanding Graduate in Computer Science
Ryan Addison Sheppard
Most Outstanding Graduate in Physics
Braedan Cole Walker
Most Outstanding Graduate in Statistics
Oliver Byron James Horner
Ore Gangue Memorial Award in Geological Sciences
Robyn Marie Trann
W.P. Thompson Convocation Prize in Biology
Award Winners in Interdisciplinary Programs
Hailey Marie Fountain
Gendzwill-Hajnal Award for Most Distinguished Graduate in Geophysics
Cassidy Rachel Rheaume
Mabel F. Timlin Prize in Business Economics
Aurora E. Lepe Zepeda
Most Outstanding Graduate in Biotechnology
Terava Enin Groff
Most Outstanding Graduate in Environmental Earth Sciences
Rachel Vivien Elizabeth Silverberg
Most Outstanding Graduate in Health Studies
Alexander John Nargang
Most Outstanding Graduate in Interactive Systems Design
Jesse William Foster
Most Outstanding Graduate in International Studies
Travis Joel Black
Most Outstanding Graduate in Mathematical Physics
Romaisa Ismaeel
Most Outstanding Graduate in Toxicology
Cassidy Rose Schentag
Regional and Urban Planning Program Convocation Award
McKenna Mayne Schentag
Regional and Urban Planning Program Convocation Award
Ruby Morgan Lindsay
Tonya Kaye Award for Most Outstanding Graduate in Women's and Gender Studies
Medal Winners
Fall 2020 Convocation
Olga Morozova
Dean's Medal
University Medal in the Sciences
Brandon Davis Fick
Rose Litman Medal in the Humanities
Alayna Joelle Chan
University Medal in the BA&Sc Degree
Michael David Friesen
University Medal in the Fine Arts
Myriam Gilberte Perrault
University Medal in the Social Sciences
Medal Winners
Spring 2021 Convocation
Megan Lindsay Fairbairn
Award for Excellence in English Studies
Copland Prize in Humanities
Samara Patricia St. Louis
Copland Prize in Social Sciences
Most Outstanding Graduate in Linguistics
Mahmud Fasih Ul Azam
Earl of Bessborough Prize in Science
Haslam Medal
Most Outstanding Graduate in Mathematics
Claire Nicole Duval
Jack Miller Bursary in Physiology and Pharmacology
Governor General's Silver Medal
Cristine M.J. Andrew Stuckel
Judy Poole Award in Art and Art History
University of Saskatchewan Film Society Prize
Jay Arthur Cowsill
Most Outstanding Graduate in Environment and Society
University Medal in the BA&Sc Degree
Cara Sloan Remai
Spring Convocation Three-year Medal
---
Related Articles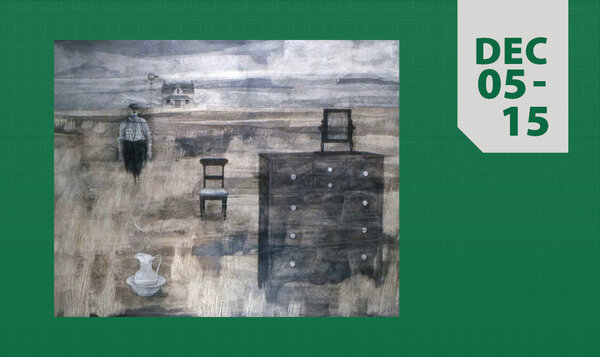 A collaborative exhibition by USask students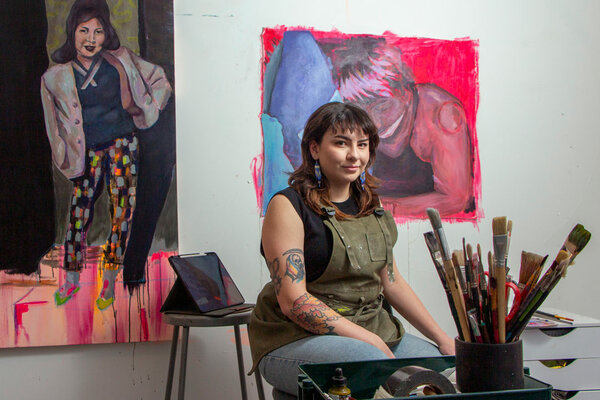 MFA student won a 2023 Outstanding Student Achievement in Contemporary Sculpture Award from the International Sculpture Center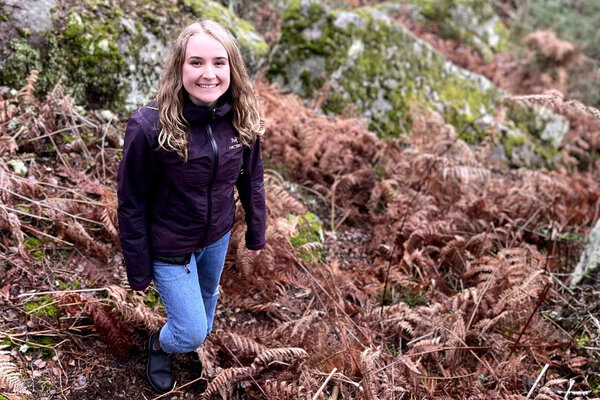 USask biology student Rachel Andres is making plans to continue her love of plant science research at the University of Oxford