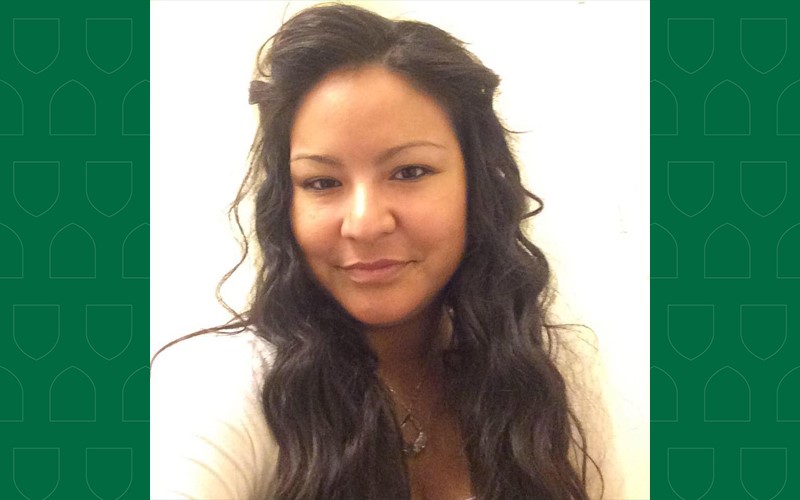 Award-winning Indigenous studies graduate pursues doctoral research at USask
Danielle Bird will receive a Master of Arts degree in Indigenous studies during USask's 2021 Spring Convocation
By Shannon Boklaschuk
Award-winning University of Saskatchewan (USask) student Danielle Bird will soon become a College of Arts and Science graduate for the second time, when she receives her Master of Arts (MA) degree in Indigenous studies during USask's 2021 Spring Convocation.
"I am humbled and grateful that I have had the opportunity and support to achieve this milestone," said Bird, who previously earned a Bachelor of Arts degree in sociology from the College of Arts and Science in 2016.
Bird decided to apply for graduate studies after several of her undergraduate professors encouraged her to continue with her post-secondary education. She chose to do a master's degree in Indigenous studies because the discipline provided her "with the space to explore and challenge the many misconceptions broader society may have of Indigenous Peoples and Indigenous communities," she said.
"My graduate studies experience has been extremely challenging. I successfully defended my MA thesis amid a global pandemic; however, the support I have received from my family, my community and academic mentors made my journey through graduate studies a rewarding experience," she said.
Bird, who was born and raised in Saskatoon, is a member of Saddle Lake Cree Nation with extensive familial ties to the Mistawasis Nehiyawak. She has excelled throughout her post-secondary studies, receiving an Indigenous Student Achievement Award for research excellence in 2018, funding from the Saskatchewan Indigenous Mentorship Network and other honours, including a prestigious Joseph-Armand Bombardier Canada Graduate Scholarship from the Social Sciences and Humanities Research Council of Canada (SSHRC) in 2017 for her master's degree research.
She was also supported by St. Thomas More College (STM) at USask in 2018 as the recipient of an Indigenous Graduate Student Fellowship. STM established an annual $18,000 fellowship for an Indigenous graduate student to support the student's research as they complete their advanced degree. In an STM corporate report, it was noted that Bird's thesis will make "an important and singular contribution to Indigenous women who live in Canada."
Bird said her interdisciplinary background in Indigenous studies and sociology provided her with the theoretical and methodological framework she needed to conduct ethical research with Indigenous Peoples and communities.
"My master's degree thesis is a community-engaged oral interview study that explores former federally incarcerated Indigenous women's experiences, as they relate to women's personal transitions from federal prisons to urban communities in Saskatchewan," she said. "I examine Indigenous women's responses to Indigenous cultural programming in federal prisons, foreground Indigenous women's post-release realities, highlight their views on 'success,' and offer a summary of what they believe is necessary for supporting other Indigenous women leaving prisons."
For her excellent work, Bird was nominated for a 2021 University of Saskatchewan Graduate Thesis Award and a 2021 Western Association of Graduate Schools (WAGS) Distinguished Master's Thesis Award.
Although Bird is receiving her master's degree, her journey at USask isn't over yet. She is currently enrolled in the PhD program in Indigenous studies at USask and was awarded a Joseph-Armand Bombardier Canada Graduate Scholarship (Doctoral) from SSHRC to build upon her MA research. In 2020, she was announced as one of 67 USask graduate students awarded almost $2.5 million in scholarships by the Natural Sciences and Engineering Research Council of Canada (NSERC), the Canadian Institutes of Health Research (CIHR) and SSHRC, Canada's three most important federal granting agencies.
As Bird embarks on the next chapter of her education, she has some advice for other USask students who may want to follow in her footsteps.
"My advice for other USask students is to seek out a social support system, build relationships, ask questions and do not be afraid to ask for help," she said.
---
Related Articles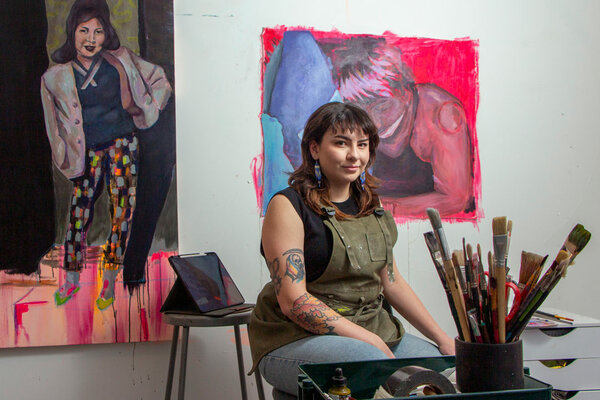 MFA student won a 2023 Outstanding Student Achievement in Contemporary Sculpture Award from the International Sculpture Center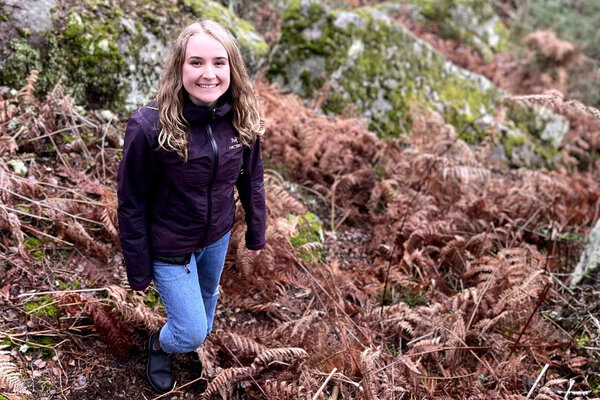 USask biology student Rachel Andres is making plans to continue her love of plant science research at the University of Oxford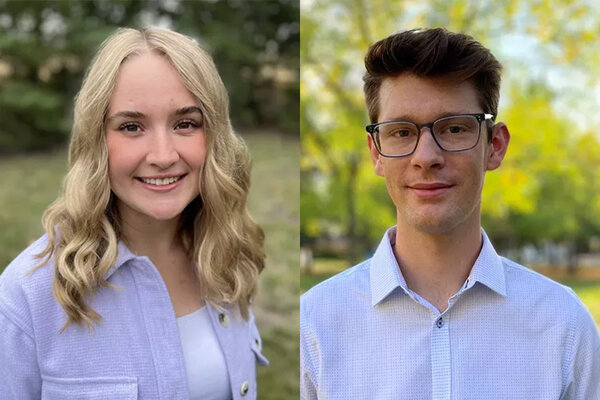 Biological sciences student Rachel Andres is one of two USask recipients selected for the prestigious Rhodes Scholarship