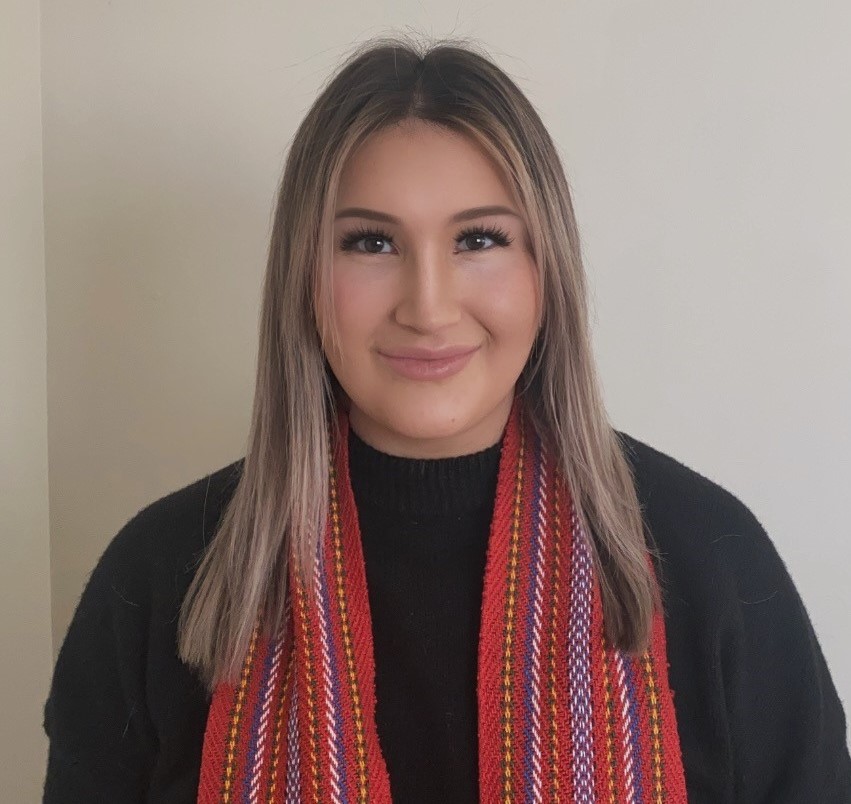 Graduate student examining historical contributions of Métis women to be honoured during Indigenous Achievement Week
Kate Gillis, a first-year graduate student in the Department of Indigenous Studies, says it was "very exciting" to learn she had been selected for an academic achievement award
By Shannon Boklaschuk
University of Saskatchewan (USask) graduate student Kate Gillis will be honoured during Indigenous Achievement Week (IAW) with an award recognizing academic excellence.
IAW, which will be held from Feb. 1 – 5, 2021, is an annual event that celebrates the successes and contributions of Métis, First Nations, and Inuit students, staff, faculty, and alumni. This year's theme is nīkānihk itohtētān, walking together into the future. The theme is chosen by Indigenous students from across USask each year.
One of the highlights of the week is the Indigenous Student Achievement Awards Ceremony, which will be held online on Feb. 4. Indigenous students will be honoured for their academic achievement, leadership, research, resiliency, and community engagement. Gillis said it was "very exciting" to learn she had been selected for an academic achievement award.
"As a first-year graduate student, it was really encouraging and reassuring to me to know my work has been paying off," she said.
Gillis, who was born and raised in Calgary, Alta., came to USask after obtaining a Bachelor of Arts degree in history from St. Mary's University in Calgary. She is now pursuing a master's degree in the Department of Indigenous Studies, located in USask's College of Arts and Science.
"My research for my master's thesis surrounds Métis feminisms. Through focusing on the worldviews of Wahkohtowin (all of our relations), and Otipemisiwak (the people that own themselves), it is my goal to assert the fundamental role Métis women played in the establishment of the Métis Nation," she said.
"As a Métis woman studying Métis history, it was frustrating to not be able to 'see' myself in the historical narrative. I find that Métis history has had a tendency to overlook the contributions of Métis women in favour of telling the stories of Métis men as voyageurs and freemen in the fur trade. This is something I believe deserved further analysis and critique," said Gillis.
In advance of the IAW awards ceremony, the College of Arts and Science asked Gillis about her time at USask, her graduate studies, and her tips for other students.
College of Arts and Science: What has your experience in the Department of Indigenous Studies and in the College of Arts and Science been like so far?
Gillis: It has been great! Going into the school year, I think everyone felt very uneasy. The department has been so supportive, and I've had such great experiences meeting my peers and professors—virtually, of course.
College of Arts and Science: What motivates and inspires you as you pursue your academic goals—especially during a pandemic year when everything is more challenging?
Gillis: I think it is a goal of all Indigenous studies students to make a difference in the community. It is my goal to ensure that Métis women are as equally represented as Métis men. It inspires me to think that my work might make a difference, and that future Métis women might be able to "see" themselves in my work.
College of Arts and Science: As someone who is being recognized for academic excellence, what is your advice for other students? For example, do you have study tips or particular ways of staying organized that you can share?
Gillis: The best advice I could offer would be to try to find something that interests you and roll with it. Even within some of the required courses for my undergraduate degree that wouldn't necessarily be my first pick, I always did my best to spin it in a direction that I would find interesting. When you enjoy what you're working on, it makes a world of difference! Other than that, do your readings, read the syllabus, ask questions, and try to make the most of the resources that are provided to you.
College of Arts and Science: What is your best memory so far of your time at the University of Saskatchewan?
Gillis: Meeting friends and making connections! With everything being virtual, it has been so important to me to have these supports in place.
College of Arts and Science: Outside of your academic endeavours, what are some other activities that you are involved in?
Gillis: Outside of school, I also work part time with the Rupertsland Institute, which is an affiliate of the Métis Nation of Alberta with a triple mandate in education, training, and research. Apart from this, I enjoy yoga, reading, and plants.
College of Arts and Science: Once you complete your master's degree, what would you like to do?
Gillis: I'm still not 100 per cent sure what I'll do once I finish my master's degree. Inevitably, I think I will end up going back to school, but I think I'll try to take some time off first. I'd love to do some travelling and hope to learn some French sometime in the future.
---
Related Articles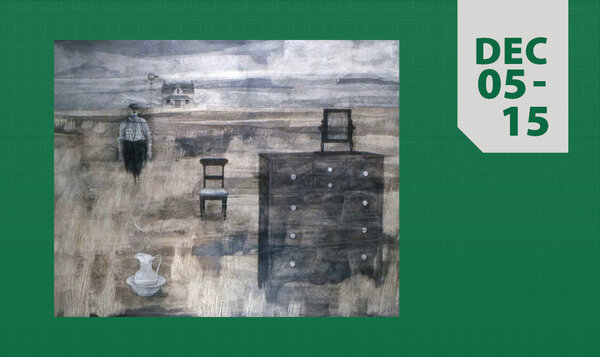 A collaborative exhibition by USask students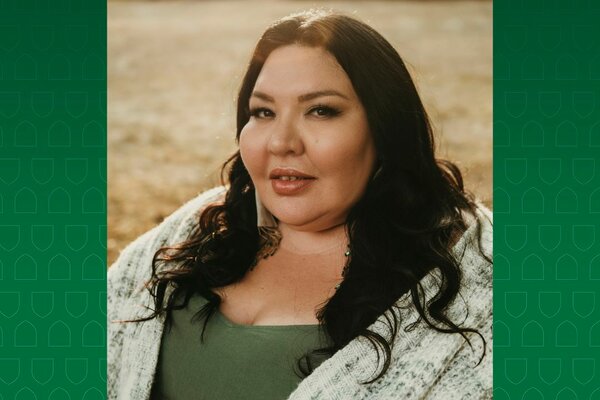 Award-winning poet and photographer Tenille Campbell (BA'07, MFA'12) has been selected as the next Indigenous Storyteller-in-Residence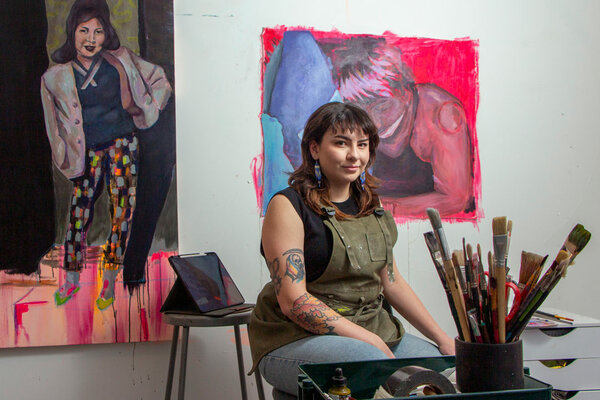 MFA student won a 2023 Outstanding Student Achievement in Contemporary Sculpture Award from the International Sculpture Center