From Saskatoon to Hollywood: An Intensive Journey to the Professional Percussion World
Posted in Arts & Culture
Jan 27, 2021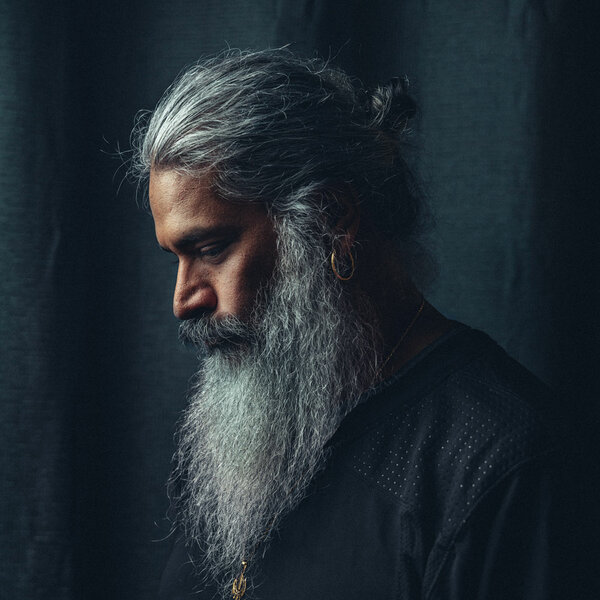 Born and raised in Saskatoon, Satnam Ramgotra brings 30+ years experience to the Hollywood landscape as a studio musician for film and television, composer, and percussionist for world-renowned artists. (Photo: @ganeshfoto)
A talk in the Fine Arts Research Lecture Series in Music (FARLS), hosted by the Department of Music.
Uniquely talented percussionist Satnam Ramgotra has collaborated with world-class musicians and composers in the music industry around the globe. From his studio within Hans Zimmer's Remote Control Productions to the world tours, Ramgotra is known as the anchor for these massive productions.
Along with sharing his experiences in this talk, Ramgotra will discuss working with Oscar-winning composer Hans Zimmer and the process to create soundtracks for commercial film and television at the highest level.
Date: Wednesday, Jan. 27
Time: 12:30–1:20 pm (Sask. time)
Join Zoom meeting: https://us02web.zoom.us/j/89579339284?pwd=ZzNrMjVHOURvOUk5aE5oNHhZZ05RUT09
Meeting ID: 895 7933 9284
Passcode: 908281
Free and open to the public
About Satnam Ramgotra
Born and raised in Saskatoon, Satnam Ramgotra brings 30+ years experience to the Hollywood landscape as a studio musician for film and television, composer, and percussionist for world-renowned artists. Blending his training in Indian classical music with modern percussive styles allows him to be innovative within a wide array of genres from punk and funk to classical and jazz. Ramgotra says, "I have an instinctual ability to capture the colour, style, and emotion of what is intended to be created musically." Along with the 'A-list' of commercial composers, he collaborates with many house-musicians at Hans Zimmer's Remote Control Productions on projects such as The Lion King 2019, The Dark Knight, and Black Hawk Down, as well as a co-composer on Dunkirk, just to name a few. His versatility in the industry has allowed him to perform, record or tour with artists like Beck, Sting, Pharrell Williams, Macy Gray, Shakira, and make appearances on The Late Show with Stephen Colbert, The Tonight Show with Jay Leno, and the 84th Academy Awards. You may have also heard his work on A&E, Discovery, Epix, Food Network, History Channel, MLB, NFL, and NHL Showtime, and networks as a composer for the boutique music library house Extreme Music.
FARLS host: Dr. Glen Gillis (PhD): glen.gillis@usask.ca