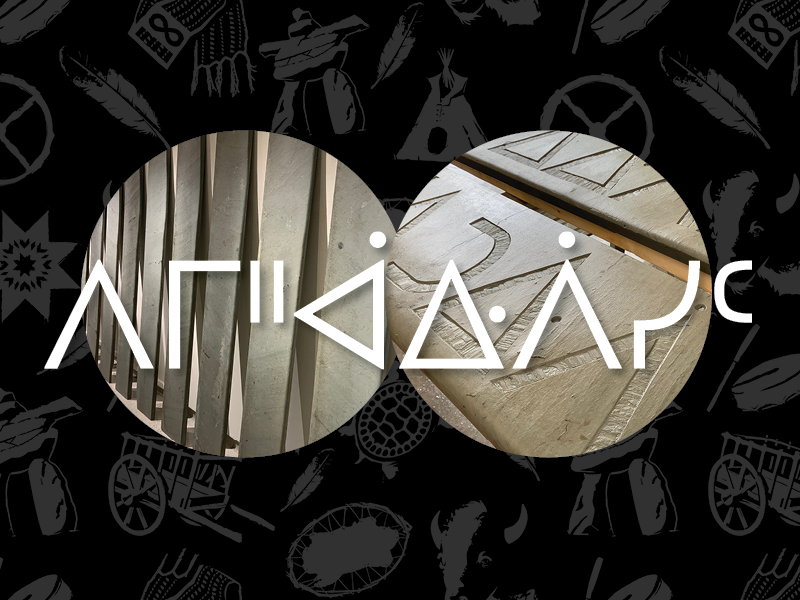 Art launch: anohc kipasikônaw / we rise / niipawi
On the day of the full moon, the first of 13 carved stone steps will be installed at the Gordon Snelgrove Gallery
The College of Arts and Science is excited to announce the installation of the collaborative art project anohc kipasikônaw / we rise / niipawi in the foyer of the Gordon Snelgrove Gallery.
The installation will kick off with a small gathering on Oct. 2 during pimihâwipîsim (ᐱᒥᐦᐋᐏᐲᓯᒼ, the migrating moon). The space will be prepared with a smudge and prayer offered by Elders Evelyn Linklater and Florence Highway, followed by words from Department of Indigenous Studies faculty member and language keeper Randy Morin.
Physical attendance at the event is limited due to COVID-19. However, the public is invited to participate remotely through a livestream.
Friday, Oct. 2
11 am (Saskatchewan time)
Livestreamed on YouTube: https://youtu.be/gWKh7AkFBz4
About anohc kipasikônaw / we rise / niipawi
As a space dedicated to student voices and central to our campus, the Snelgrove Gallery is an ideal venue for this project, which celebrates Indigenous presence in the academy and foregrounds Indigenous knowledge systems.
Honouring the lunar calendar, anohc kipasikônaw / we rise / niipawi will be installed over the course of 13 moons. Each installation will be marked by the placement of a reclaimed slate stair tread inscribed with the name of the current moon in Cree / Nehiyaw syllabics.
Carving of the slate was initiated during Indigenous Achievement Week 2019 as a collaborative initiative of the University of Saskatchewan Galleries Artist-in-Residence Program, Indigenous Student Achievement Pathways, and the College of Arts and Science. Many student and staff members of our campus community participated in carving the stone under the artistic leadership of Lyndon Tootoosis, Sandy Bonny and Vanessa Hyggen.
In the absence of students within our physical campus spaces this fall and winter, ISAP and the galleries want to celebrate the power and permanence of students' role within the College of Arts and Science's communities of learning, research, scholarly and artistic work. Alongside installation of anohc kipasikônaw / we rise / niipawi, Indigenous faculty will be invited to share messages to University of Saskatchewan students, released as social media posts the day following the full moon of each lunar cycle along with images of the artwork as it is installed.
---
Upcoming Events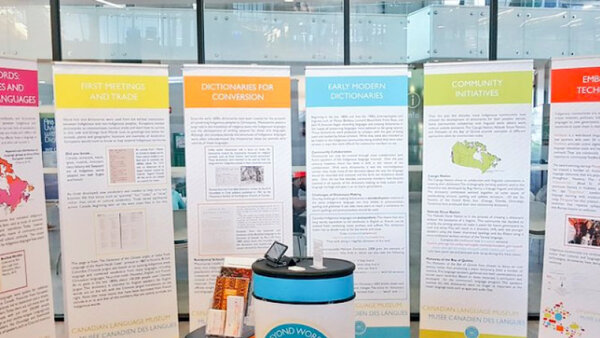 Nov 24 - Dec 1, 2021
The USask Department of Linguistics hosts a travelling exhibit from the Canadian Language Museum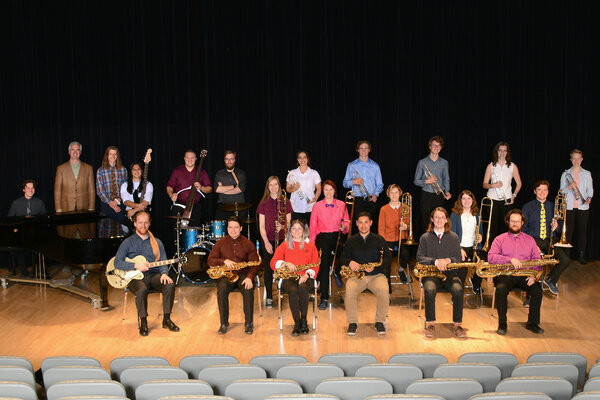 Dec 1, 2021
The USask Jazz Ensemble performs music from the big band tradition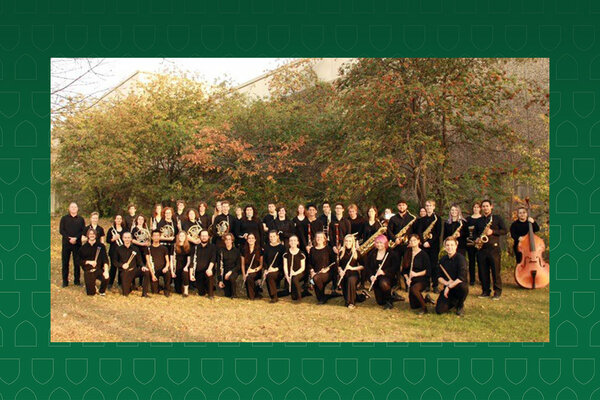 Dec 3, 2021
The USask Wind Orchestra performs music that explores and celebrates togetherness