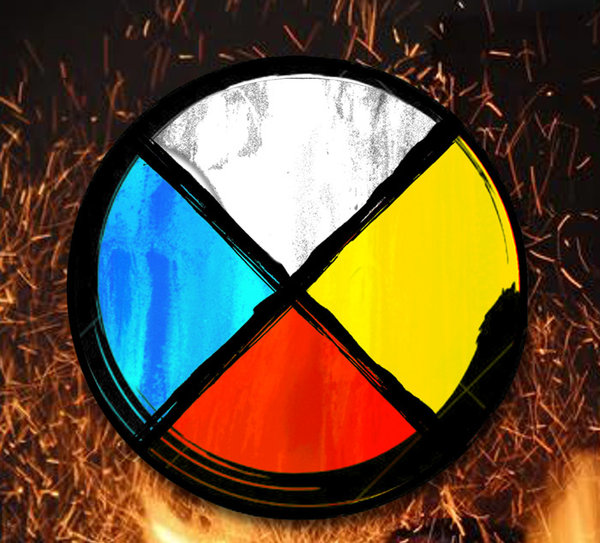 wîcêhtowin Aboriginal Theatre Program
maskihkiyiwan nehiyawin: Re-igniting the Fire ("Cree is medicine: re-igniting the Fire")
Directed by Carol Greyeyes
May 30–June 1 at 8:00 p.m.
and June 2 at 2:00 p.m. (plus livestream)
Greystone Theatre, John Mitchell Building
Free event | No tickets required
The students of the wîcêhtowin Aboriginal Theatre Program (ATP) are conceiving, writing and designing an original stage production as the capstone to their two years of shared study and training.
maskihkiyiwan nehiyawin: Re-igniting the Fire is an original theatrical collage of scenes, movement and music created by the ATP students that explores the challenge of balancing Indigenous cultural identities in the 21st century. From May 30 through June 2, they will perform it for the public at four shows on campus, and for the world through a live online broadcast on June 2 at 2:00 p.m.
Creating new stories for a new generation
In 2015, a group of Indigenous students in the Department of Drama began an adventure into a new kind of performing arts program. The wîcêhtowin Aboriginal Theatre Program at the College of Arts and Science is the first of its kind at a Canadian university, and it is helping a new generation of students tell stories about their place in the 21st century.
The final production is a culmination of the wîcêhtowin program. This theatre production gives ATP students the opportunity to integrate their personal cultural exploration and give it contemporary expression. This will be a world premiere of new Indigenous theatre which will add to the development and evolution of Indigenous theatre in Canada and the world.
For more information: visit the program website, contact Carol Greyeyes or email the Department of Drama.