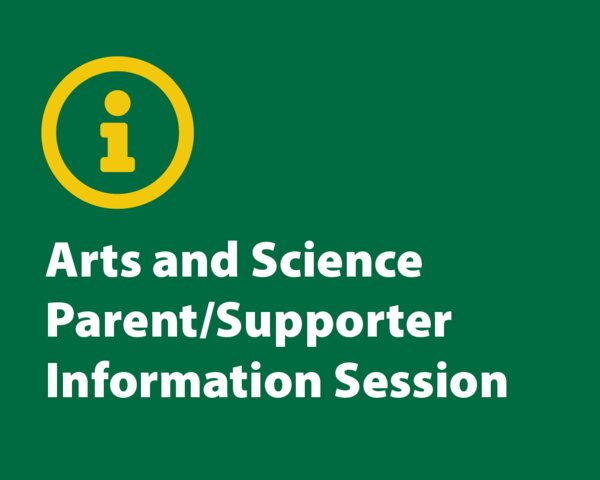 Two Arts and Science parent/supporter information sessions are being offered this summer online via WebEx.
This online session is designed to help parents and supporters of new College of Arts and Science students to:
1. become familiar with the university supports available to their students;
2. answer questions parents and supporters may have about university;
3. understand their role in helping their students transition to university.
Wednesday, July 29
6:30–8:30 pm (Saskatchewan time)
Online via WebEx
Please be sure to download the WebEx app to your device before joining the session.
A second information session is scheduled for Thursday, Aug. 13.