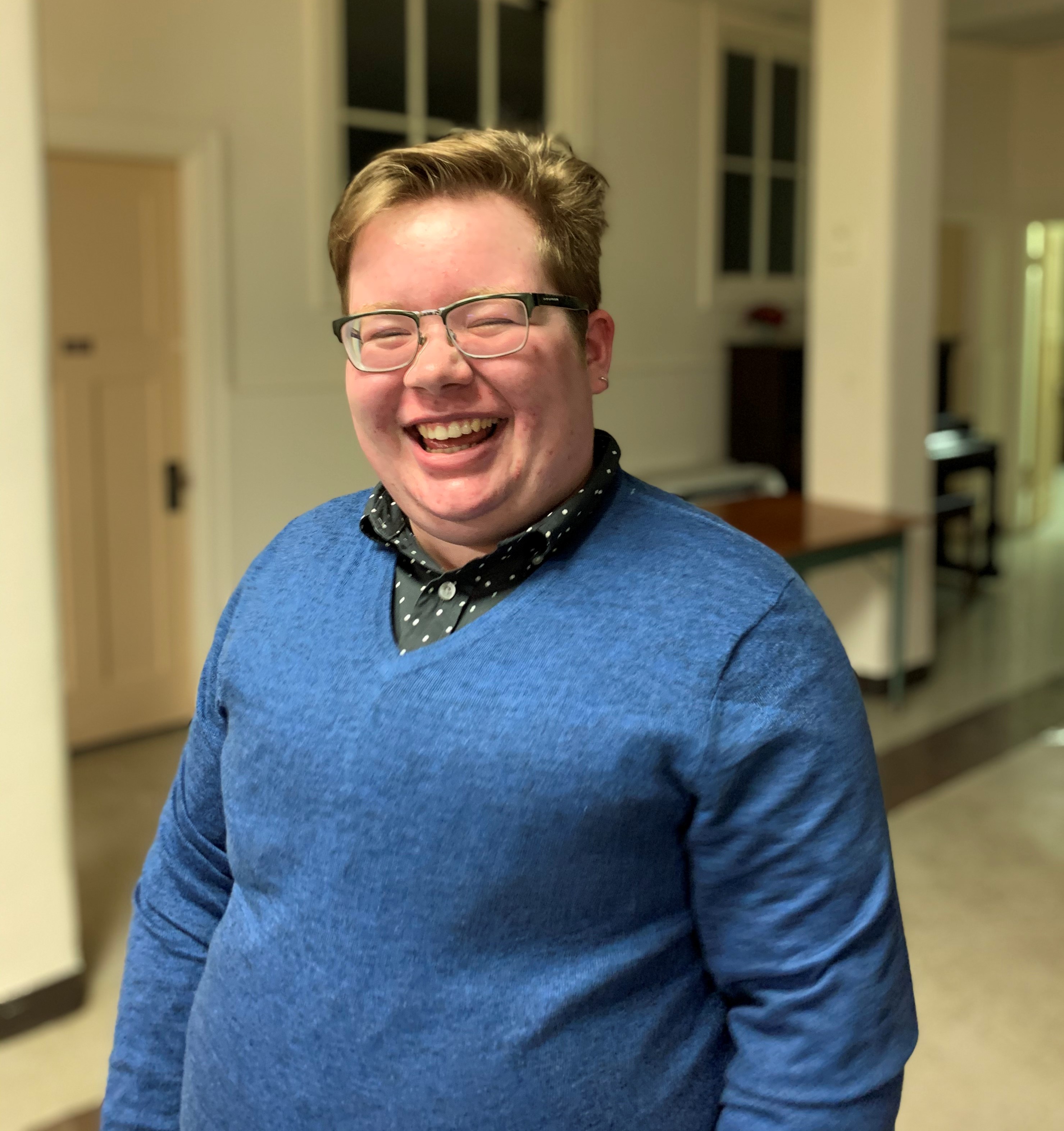 English student honoured for academic achievement and community involvement
Drumlin Crape has received the 2020 Award for Excellence in English Studies and the College of Arts and Science Copland Prize in the Humanities
By Shannon Boklaschuk
Drumlin Crape has always loved stories—an interest that was encouraged by junior high, high school and post-secondary educators.
It's perhaps fitting, then, that Crape is now a top English student at the University of Saskatchewan (USask) who graduated this spring with a Bachelor of Arts (honours) degree from USask's College of Arts and Science. Crape was also awarded the Copland Prize in Humanities, given to the top graduate in humanities at spring Convocation, and the Award for Excellence in English Studies, the English department's most outstanding graduate award.
"Initially, when I started university, I imagined being a high school English teacher, but my experiences at USask encouraged me to take a different approach to incorporating English into my career," they said.
"Because of my Advanced Placement credits from high school, I was able to begin university taking 200-level English classes. The classes I took in my first term connected me to faculty I still consider mentors—and when one of them sent me a personal email at the end of the winter term urging me to consider applying to be in the honours program, it came at just the right time. My mentor's words arrived at a time where I had really been struggling, and the sense of purpose the idea of majoring in English gave to me was just what I needed."
While studying in USask's Department of English, Crape twice received a Hannon Scholarship. The scholarships are awarded to third-year and fourth-year English honours students on the basis of academic achievement, university and community involvement, and character.
"To me a scholarship like the Hannon—which takes into account both academic performance and community involvement—is particularly important because it recognizes students holistically," Crape said. "I know that when the selection committee deliberated, they were considering not just who I am in the classroom, but all that I am in my life outside of the classroom as well."
Outside of the classroom, Crape has worked with OUTSaskatoon, an organization that plays an important role in 2SLGBTQ wellbeing, research and advocacy, and TransSask, a non-profit that serves the province's transgender and gender diverse communities. Crape is the facilitator of Gender Revolution, a social and support group for transgender and gender diverse people in Saskatoon. It provides a space to discuss trans-related topics as well as to meet and befriend other trans people.
"As a non-binary transgender person with lots of experience in facilitation, my role with Gender Revolution allows me to do something I enjoy and am skilled at while connecting with a community that is hugely important to me," said Crape.
"I think a highlight of Gender Revolution for me is witnessing people realizing they aren't alone. Being transgender can be incredibly isolating, and watching people connect with others like them is incredibly rewarding—especially when connections start to happen beyond gender. Seeing group members connect about other life experiences, whether it's a common interest or a common identity category, means a lot to me."
Crape said they have had many other "real cool opportunities," both on campus and off, during the course of their studies. Before starting their job as the Gender Revolution facilitator, for example, they connected to the wider queer community through work with Camp fYrefly Calgary, including designing and facilitating workshops and mentoring youth.
At USask, Crape has had the opportunity to serve as a research assistant on the Canterbury Tales project as well as to serve as a teaching assistant for a 100-level English course. Additionally, they served as a panelist for a Department of English Literature Matters event and worked with a committee examining departmental policy on inclusive language.
Throughout their undergraduate studies, they were also involved with the English Undergraduate Society and recently published their first academic article with the University of Saskatchewan Undergraduate Research Journal (USURJ). The article was chosen as a Best Paper Prize winner.
When asked about the best part of their undergraduate studies, Crape noted the breadth of courses on offer in the College of Arts and Science.
"I've had the opportunities to take a really wide variety of classes, which has opened my eyes to lots of important fields as well as taught me the ways I best relate to content outside my immediate interest," they said.
"Understanding things like astronomy and archaeology as facets of the human story makes it much easier for me to retain that kind of information, and it gives me a new appreciation for all the different academic fields I've been lucky enough to take classes in."
As for next steps, this fall Crape will begin graduate studies in English at USask. It's something they are very excited about.
"In April I was informed that I have been awarded tri-council funding for my master's degree in the fall for my proposed research project 'The Horror of Our Love: Hannibal Lecter and Reclaiming Queer Villains.' My project is an expression of my interests in the ways marginalized communities reread and reclaim narratives from which they are excluded, or in which they are othered, with a particular focus on queerness within the gothic and postmodern genres," Crape said.
"As a queer and transgender person, the issue of how people like me are represented in media is close to my heart, and the opportunity to do scholarly work on something I'm passionate about is really amazing."
---
Related Articles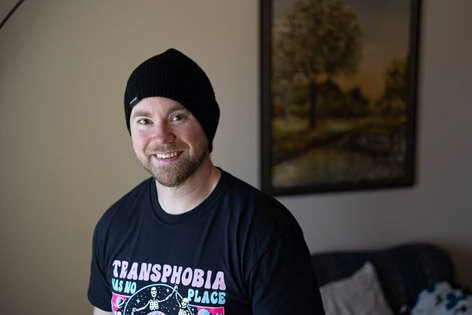 Pottle (PhD'16) is bringing a fresh, much-needed voice to the country's literary landscape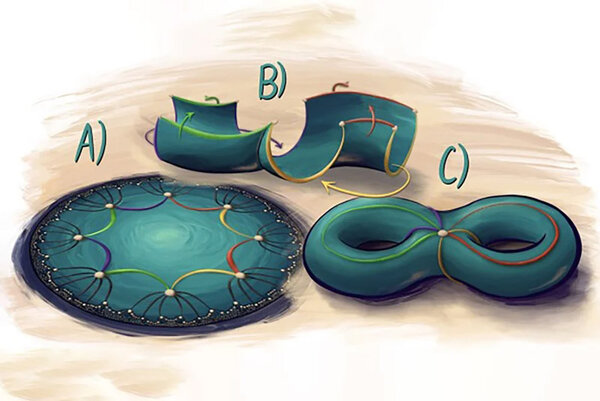 At USask, a mathematician and a musician collaborated to turn a quantum research paper into a jazz performance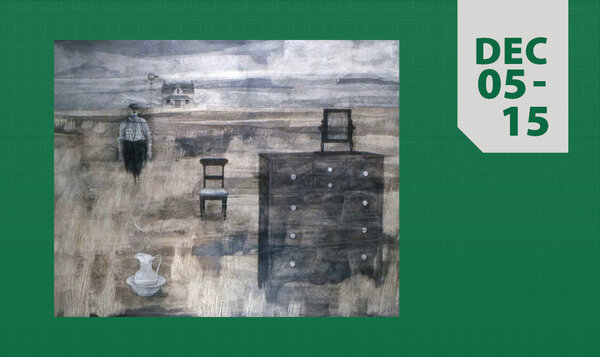 A collaborative exhibition by USask students